We all know about Shah Rukh Khan and his endorsements of Byju's, the learning app, along with Disha Patani's Calvin & Klein Instagram posts.
These are all examples of influencer marketing, a new hot trend in today's world of digital marketing. Taking it to YouTube made it all the more interesting, with its video abilities.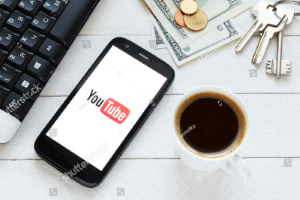 But what do the top influencers do on YouTube? What strategies are they using, compelling so many people to use products we wouldn't even consider? Here we'll talk about the top influencers on YouTube and how to find influencers on YouTube.
1. Marketers, Listen Up!
Before we get into the right influencers on YouTube and where to find them, a few words of caution for our marketers.
Less is more-
Do you remember Amir Khan endorsing Walkaroo, an Indian footwear brand that was unheard of until Mr. Perfectionist donned them on televisions across India?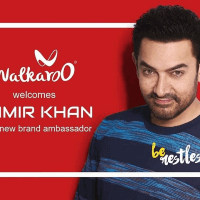 source: indiatribune.com
Well, Amir Khan is a celebrity – approaching him could mean approaching a bankruptcy to many companies!
YouTube has its own set of celebrities too, with influencers that can wipe your company's bank account clean with their charges.
We've got CarryMinati, Bhuvan Bam and Sandeep Maheshwari amongst several top YouTubers. They've got millions of followers. CarryMinati could upload a video of a cat sleeping and receive millions of views on it! Wouldn't that be great for your brand too?
Well, no. Even if Goddess Maha Lakshmi herself comes to you with enough funds to hire PewDiePie, you shouldn't go for it.
The fact is, YouTubers with around 30,000 followers are not only affordable, but they have a loyal fanbase.
Employing YouTubers with fewer followers may seem counterintuitive but think about it. There may be several instances where someone subscribed to PewDiePie because his aunt's neighbour's brother-in-law's pet dog's breeder subscribed to PewDiePie. But followers of Youtubers with only 30,000 followers are there purely for the content and affection towards the YouTuber.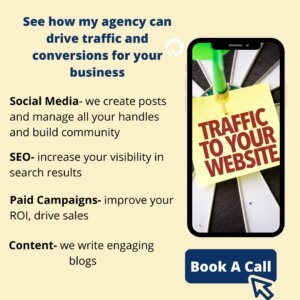 It almost guarantees a successful Call to Action. Your target audience will take these YouTubers seriously. Further, these micro-influencers have a more extensive network of many other influencers like them. They literally can influence influencers!
Take The Urban Fight, for example. They have around 1.84M followers and post videos that help people survive in the modern world.Maybe not as famous as Amir Khan, but a channel that has carved its niche.
Surprisingly, vlogs are just as successful! Ride with Rahul is a YouTube channel that features road trips on bikes. In case you're wondering, a vlog is just a filming of someone's life, with their daily chores, almost like Big Boss, but without the drama.
Source: timesofindia.indiatimes.com
Even Salman doesn't know what he's doing watching someone else's life. (Can't blame him though, snooping is fun!)
Beware of fake numbers!
When there is an opportunity to make profits, people will find loopholes. Unfortunately, this is what many, and I mean many influencers are doing.
Marketers translate more followers=more influence=more money, but the equation is much more complicated than that, as we've discussed above.
Influencers too believe in the same misconception. With the desire for some extra fame and a little cash, several YouTubers buy their views, subs and likes.
Everything is for sale nowadays.
Yup, sad but true. It is therefore crucial for marketers to look at the comments section of any potential influencer. Look at how the YouTuber is replying, what the reactions of the audience are. You can almost immediately tell whether a YouTuber's followers love them or not.
To get authentic views and subscriptions read my blog Amazing Ideas to Increase Subscribers on YouTube.
2. How to find influencers on YouTube: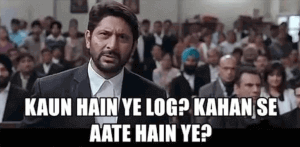 Source: aajtak.intoday.in
Don't worry. The never-ending possibilities that the Internet offers us can translate into services that other people can provide to us. People have made a business helping influencers find marketers, and marketers find influencers.
These platforms are called influencer marketing platforms. The idea is simple – brands sign up, influencers sign up, and prospective business deals follow, almost like Bharat Matrimony.
Bharat Matrimony can never give a character certificate for its brides and grooms, but influencer platforms do grant brands reliability; that is, they can certify to you that the influencer's metrics are all checked and approved. So, you don't have to worry about fake numbers and fake people.
With that being the main advantage, here are some other reasons why you should opt for approaching influencers through an influencer platform:
You can discover influencers based on different categories: Tech, fashion, beauty, pets, cooking, music. You name it; they've got it.    
Platforms will manage the relationship between the influencer and the employer. They'll do all the talking for you. All you have to do is state your objectives and budget.
You can measure the effectiveness of your campaign with the tools they give you. So, you can prove to your boss that hiring YouTubers was effective for your marketing goals.
Some of the best influencer marketing platforms in India are:
Plixxo:
26,000+ influencers to choose from
Thorough background checks of influencers
Influencer.in:
Top-notch algorithm to aid in the finding of influencers
Winkl:
Tools like campaign and Returns on Investment calculators
Influencer platforms have allowed you to approach a copious number of influencers. How do you shortlist the right influencers?
Well, first things first, choose the category in which you want your influencer to have a niche. Approaching a beauty guru to endorse your headphones is like asking a doctor to design a bridge.
Now that we've got the basics down      let's look at some of the top influencers on YouTube spanning across niches like technology, beauty and fashion, and analyze strategies of some of them. If you want to know more about video marketing, check out this video!
To Know how to design a successful Youtube Giveaway Read My Blog A Complete guide to Designing Successful YouTube Giveaways
Be sure to check out my channel to get some juicy insider secrets on YouTube Marketing
3. Top Beauty Influencers on YouTube
You must know Safiya from her Buzzfeed days, a pleasant surprise to Indian viewers. Let's take a look at her influencing:
She posts personal videos:
Have you ever wondered why Big Boss became such a huge success? Why do so many people find watching random people do chores and mundane activities like eating and sleeping so entertaining?
People enjoy personal touches. They love connecting with people and their feelings, even if it is virtually.
Safiya is a beauty guru, a fashion icon, a reviewer for several products that today's youth wants to try. Then why the heck is she posting videos about her marriage and her previous job experiences?
Connecting with fans on a personal level is the mark of a significant influencer. It conveys transparency.
Otherwise boring content brewed excitingly:
No one would watch a 30-minute video of a woman making the world's largest lipstick. But when Safiya does it in her way, you would. Her videos consist of these significant points:
Involvement of friends and family: Connecting fans with the people in your life resonates with fans connecting with her on a personal level.
Humour that isn't over the top: If you laugh watching Safiya's videos, chances are you laughed because she made such a casual joke, the kind you would make with your friends, drinking chai during a class you bunked.
Honest reviews: She doesn't just unbox the makeup kit and let you look at the damaged packaging, she films the moments where she has applied the makeup, worn it out, and even when she's washing it off. Though this might not seem entertaining, it is incredibly informative.
Quirky Content:
Why does a beauty YouTuber need to follow a YouTube haircut tutorial? Or follow a soap art tutorial (who even knew soap art was a thing)?
You might say that these are the occasional entertaining videos that capture the attention of new audiences or give people a break from beauty.
But take a look at her beauty videos: I Bought an Entire Outfit Blindfolded; Melting Every Lipstick From Sephora Together; I Dressed Like YouTubers for a Week.
While buying an outfit blindfolded seems like a horrible idea on any other day, it was hilarious! Being weird in a sensible way screams unique, something any brand needs from an influencer.
The brand obviously can't take over the entire creation and implementation of content, so fresh content is always a bonus.
It's no wonder why Safiya Nygaard rose to be one of the top beauty influencers on YouTube.
4. Top Fashion Influencers on YouTube
The top Indian fashion influencers on YouTube include-
Sejal Kumar
Shruti Arjun Anand
Komal Pandey
Ankita
Shweta Vijay
Among these YouTubers is the impressive Sejal Kumar – an Indian who made it big on YouTube with her videos, probably one of the first fashion YouTubers in India.
We're going to talk about aspects of her videos that include promotions so that you can approach the micro-influencers who have the right formula for you.
There is one video which says in the description: This video is in association with Benefit Cosmetics! The video, I Got a Delhi University Makeover included a giveaway.
Here are the aspects worth mentioning about the influencer's video,
Appeal to 'university students':
Right in the intro of her video, Sejal addresses the people who are in college. Benefit Cosmetics is a brand that offers low-cost cosmetics.
College students are the target audience, and Sejal was smart enough to shoot an entire video surrounding college students and life.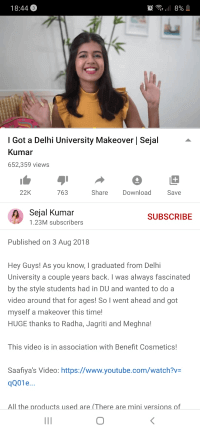 Buying from "normal" stores:
You see celebrities buying Manish Malhotra lehengas which are worth three lakhs for one night and think, why am I even watching this when I can't buy it?
She was careful to buy from places like Sarojini Market. Brands should notice this! Her subscribers, knowing that they can be what she was, would prefer to purchase the brands that she has endorsed, knowing their affordability and functionality.
The giveaway:
The giveaway might seem like a strategy to increase likes and subs for herself, and it is. Along with the giveaway, Sejal also lists the prices.
Everyone knows that only 4 or 5 lucky winners will get the makeup that she has tried in the giveaway, but after noticing the price, they might find it worth buying.
5. Top Technology Influencers on YouTube
Here are the most popular technology influencers globally on YouTube-
1.     Lewis Helsenteger
2.     Technical Guruji
3.     Marques Brownlee
4.     Linus Tech Tips
5.     Techsmartt
Here, we'll analyse our very own Technical Guruji, Gaurav Chaudary, so that you can know what to look for in a tech influencer on YouTube.
Let me walk you through his video: The unboxing of the latest Samsung Galaxy Z Flip. The video is called Samsung Galaxy Z Flip Unboxing & First Look – The Folding Phone from Future – Giveaway.
Regional Connection:
In the nation's language of Hindi, Gaurav explicitly mentions all the features, price, and service experiences of all the latest gadgets. Nothing hits home to Indians like maa ka khana, 90's Bollywood and Hindi.
If you are planning to approach Indian audiences with your gadgets and gizmos, go for influencers like Technical Guruji. They connect in a language that is easier to understand for the masses.
The "First Look":
Gaurav gets his hand on the latest products as soon as possible, to show his fans and keep their interest alive.
If your brand can approach Gaurav before the public release of your new gadget, you can be sure that he will be able to create insightful content, with all of its technical features and jargon, in a first look and unboxing of your gadget.
Unboxing is a win-win for both Gaurav and you; You get to reach out to millions of tech geeks with your latest product, while Gaurav has yet another new gadget to review.
What you should look for in an influencer:
The influencers that I've mentioned above have all done something different.
As a general guide, choose your influencer based on these metrics:
1.     Their interactivity: How often do they reply to comments? Do they have crystal clear CTAs? Do they engage viewers with giveaways, questions and suggestions?
2.     Their social media presence: How active are they on other platforms? This question is crucial because viewers use YouTube as an engagement platform, not necessarily something they can use to find updates. (Which is why Instagram stories became such a huge hit!) Ideally, a social media presence on which the influencer has a comparable number of followers and consistency with posting should be part of the influencer's schedule.
3.     Clean content: While everyone is free to have their own opinions, steer clear from influencers who became famous through controversy. Though they may be popular, it isn't exactly a safe bet for all kinds of businesses to work with them.
Read my article for all you must know about influencer social media marketing.
6. The Final Lists: The Top Influencers on YouTube
Alright, these are the last lists. If you want to see for yourself the kind of content and strategies influencers use and want nothing less than the best, then be sure to check out the following.
Top Technology Influencers on YouTube:
Technical Guruji
Tech FC
New Tech Gadgets
sjDfreak
Crazy Tech
Jonathan Morrison
UrAvgConsumer
DigitalRev TV
TechSource
CNET
Top Fashion and Beauty Influencers (all Indian)
1. Sejal Kumar
2. Perkymegs Hindi
3. Bindu Natural World
4. Komal Pandey
5. Aakarshana Saravanan
6. Harshala Patil
7. Sana Grover
8. The Quirky Miss
9. Ishita Khanna
10. Arshia Moorjani
Top Influencers on YouTube  (who made it big, and are Indian)
Bhuvan Bam
CarryMinati
Sandeep Maheshwari
Prajakta Koli
Vidya Vox
Nisha Madhulika
Sanam
Amit Bhandana
Superwoman
Dhruv Rathee
You can visit any of the channels mentioned above to get a gist of what makes a YouTuber accessible.
If you can afford people like Safiya and Gaurav the Technical Guruji for your products, then, by all means, consider making a deal with them.
But consider micro-influencers as a supplementary, if not your leading influencer. Their prices are low, and their fans are loyal. These are the people you should not ignore!
To Conclude
Now that you've taken the time to go through my blog, it's time for me to hear from you! Let me know in the comments below what you think, and what you want to read about next. I love hearing from you!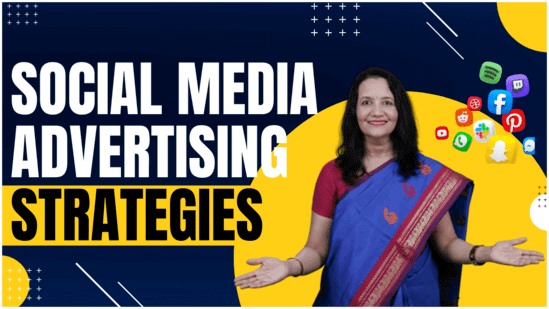 Spread the loveAccording to a study, an average person scrolls close to 300 feet of social media content every day. That's the height of Qutub Minar! Thinking about the amount of time that we tend to spend on social media daily, I find it quite believable. The main idea for social network advertising is to
Read More »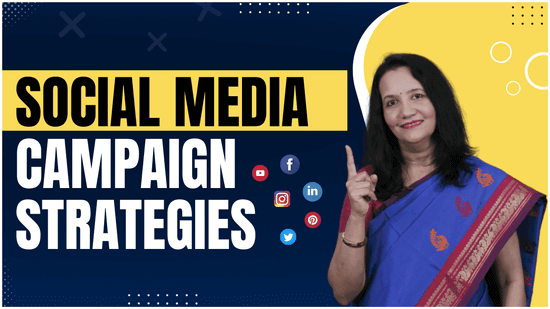 Spread the loveDo you want to create social media campaigns that will make your brand a sensation? Read these five strategies to grow your social media and blow your audiences' mind.Social media campaign is nothing but a series of coordinated activities aimed to promote your product or raise brand awareness in a community. We all
Read More »
Do you want to create excellent landing pages? Do you want to cutdown the cost required to hire a webpage creator. Read the article to know about SeedProd, an excellent landing page builder plugin for WordPress.
Read More »
HERE IS HOW I CAN HELP YOUR BUSINESS GROW
Don't just stand by and watch others make millions! Jump in and leverage digital marketing to skyrocket your business!
Some of the best influencer marketing platforms in India are:
· Plixxo
· Influencer.in
· Winkl
For more details, read this article to know about Influencer Marketing platform.
As a general guide, choose your influencer based on these metrics:
· Their interactivity
· Their social media presence
· Clean content
Check out this article to know about Top Instagram Influencers.