What if I tell you that you can increase the chances of likes on Instagram by using some smart tips related to hashtags!
Do you know there are about 1 billion monthly active users on Instagram! Around  63% of the Instagram users log in at least once per day!
Instagram is second best social media platform after Facebook in terms of active users. This makes it suitable for advertising and marketing the products.
So, what is the best way to reach your desired audience? Well, there are people who do paid promotions to increase their followers. But let me tell you that you can increase the reach of your account with the use of hashtags.
You can use hashtags for getting more likes in Instagram.
In this article, I will give you some smart tips on hashtags for likes on Instagram.
Now, why are we doing these effects to increase likes on Instagram?
Well, before I tell you those smart tips, you first need to understand the importance of likes.
Check out my article on Guaranteed Tips for Facebook Marketing.
Well, why should you care about likes?
Simply, because this is what Instagram wants. There is something called micro test which decides whether your post will be shown to other people or not! The algorithm of  Instagram is written in such a way that if the ratio of your number of  likes to the  number of views is more than your post will automatically be projected to the larger audience.
This makes sense because the post that has more likes is more likely to get liked by the audience and get viral.
For example, if you get a chance to choose between two videos in which one has 5k likes and other has 200 likes. Which video would you select? It is pretty obvious that you will go with the one with maximum likes, right?
This is the same psychology behind the micro test!
So, now the question is that how can you increase the number of likes on your Instagram?
Is it only about the content?
Well, it is a lot about your content. But there is a problem!
Most of the people are not using Instagram properly. Instagram was initially launched as an image sharing platform but now it is used for lot of things.
People are using Instagram to grow their business. Do you know around 200 million Instagram users visit at least one business profile daily.
That's amazing right?
So, you need to post the content according to your profile and choosing the right hashtags so that users visit your profile and then follow you. Isn't that amazing!
Using hashtags
So, we know that hashtags are important. But how do we use the right one? Let me explain the process to you in steps, starting from the beginning.
­
So, what are hashtags?
Hashtags are like labels for your content. For example, #quote is related to quotations. Whenever you type #motivation on Instagram, you will get results related to motivational thoughts. This is how it works.
Why we need hashtags?
To create a database and search a particular content quickly.
For example, you can see the images and videos that will appear if you type #motivation on your Instagram. You need to note that at the time when this article was written they were 218M posts associated with #motivation.
Frankly speaking, it is a big number that is where your content will do the job. The images appearing on the top are the once with high number of likes. So, if you want your content to appear on top, you need likes and comments.
How to choose a perfect hashtag for you
Now, in order to find a perfect hashtag for your account, you need to keep certain things in mind.
First, you need to know your content.
This is what will define your hashtags. This is the mistake made by maximum number of people. They randomly use the hashtags and expect their Instagram account to grow.
For example, if your content is motivational then your target audience comes under this category. The most relevant hashtags for you will be related to motivation like:
#motivationalquotes
#inspiration
#quotes
#inspirational
#success
#love
#inspirationalquotes
#entrepreneur
These all hashtags along with your post will make a perfect combination for your audience.  Instead if you use other hashtags, it won't make sense with your content hence, you won't get likes.
For example, if you put a motivational quote as a post and put hashtags like
#love
#goodday
#beautiful
#india
These hashtags may be popular like #love is one of the most popular hashtag of Instagram but they have nothing to do with your post. So, it won't reach the perfect audience. Hence, you won't get your audience and you end up losing likes!
Don't go behind the traffic, go where you can possibly get maximum likes.
Make sure you check out the most popular hashtags for Instagram likes.
Let's have a look at some famous categories.
Fashion
Well, fashion is never out of fashion. Instagram is a perfect place for fashion brands and fashion models. This is one of the commonly used hashtags among people.
For example, you buy a new dress for yourself for an occasion like Diwali which is very beautifully celebrated in our households. Now, the chances are you will take as many pictures as possible. Some of the best pictures will go on Instagram. In this case, you can use popular hashtags related to fashion which will provide an audience for your post.
#instafashion         (72.80M)
#fashionblogger    (54.56M)
#fashioninsta        (54.43M)
#mensfashion       (25.11M)
#fashionstyle       (16.05M)
#fashionable        (15.89M)
#fashiongram      (15.30M)
#fashionblog       (15.13M)
#fashiondiaries   (14.44M)
These are some of the most popular hashtags related to fashion. You can see the number of post associated with it. It has huge number of audience. Using these hashtags will definitely give your post an exposure and the chance of increasing likes and followers.
Pros
You will get a whole lot of audience.
Your post will receive an immediate response.
There are more chances of increasing your likes.
Cons
The competition is very high. In order to stand out in competition you really need to work on your content.
Love
Let's talk about love. This is arguably the most used hashtag on Instagram.
This is a versatile hashtag, it can be used in many categories.
For example, you post a picture of a small baby. There are various hashtags related to babies but #love will also fulfil the condition.
You go for travelling with your friends and you post pictures on Instagram. Travel category is one of the popular category in itself. Hashtags like #travel will give your post a perfect set of audience but using #love will even widen that range.
You see what is going on here. This hashtag is like a boon in the world of hashtags. This will work with wide range of posts.
Some of the popular keywords related to love are:
#love           (1.7B)
#instagood   (1.1B)
#happy        (564.9M)
#beautiful   (640.01M)
You can see the number of posts associated with it. Some of them are in billions!
See, this makes it very clear why it is the most popular hashtag on Instagram. So, consider using #love to increase the likes on your post.
Pros
Gives you an extra set of audience apart from your niche
Cons
It is very common. So, you will be just one among million.
Try to use the power of this hashtags in your post and you will definitely see the results.
Music
This is also one of the very popular category specially when it comes to entertainment.
According to a report Instagram users will spend an average of 28 minutes per day on platform in 2020.
Mostly you will take up your phone when you are bored. And who doesn't love entertainment when getting bored?
Some experts say that the content is more likely to get viral if it belongs to entertainment category. This sounds perfectly true, right?
For example, you just completed your work and you want to take some rest. You will lie on your bed or sit on a couch and start browsing internet. You are more likely to end up watching something entertaining than something related to business, am I right?
This is what makes it popular
Some of the top keywords used in this category are as follows:
#music                     (301.3M)
#musica                   (32.3M)
#musician               (26.3M)
#musical                (11.2M)
#musically             (22.2M)
#musicvideo          (14.5M)
#musicproducer     (8.7M)
The data at right sides clearly indicates the popularity of these hashtags.
If you love creating music then these hashtags will surely help you to get your audience.
Pros
This can help you to get connected with people with similar interest
This will definitely increase likes on your post
Cons
Again, you need to be very unique in terms of your content.
Travelling
This is becoming popular day by day. Everyone loves to travel and everyone loves to post pictures. Even I am very fond of travelling to new places.
People have started vlogging on Instagram. They visit places, review them and post it on Instagram. If you are one among those who love to visit places and love to post pictures about it, these hashtags will be a perfect fit for your post.
Some popular hashtags for travelling are as follows
#travelphotography  (109.3M)
#Instagood                 (1.1B)
#instamood                (234.1M)
#traveldiaries             (11.9M)
#nofilter                      (266.4M)
#travelling                 (63.5M)
#travelblogger           (54M)
#tourism                     (35.4M)
#igdaily                      (87.2M)
#travel                        (479.9M)
#instago                     (86.3M)
Pros
Your post will get an immediate response from the audience.
You will get more likes for your post.
Cons
This hashtags will surely give you audience but your post need to be very unique in order to stand out in the competition.
Photography
This is pretty obvious, right?
Photography is the new cool thing for this generation. In fact, it is the people's urge to take photos and share which made social media platforms so successful. Instagram is a live example of this.
If you do photography as a hobby or if you are looking to make it your career then these hashtags will surely help your photos gain people's attention.
Some popular hashtags for this category are as follows:
#photoshoot                            (103.4M)
#photography                         (537.7M)
#justgoshoot                           (29.5M)
#passionpassport                    (24.4M)
#2instagoodportraitlove        (1.4M)
#exploretocreate                     (20.1M)
#landscapephotography        (34.4M)
#wildlifephotography             (11.5M)
#dronephotography               (4.8M)
#foodoftheday                        (6.4M)
#streetphotography                (74.6M)
#weddingphotography          (176.2M)
Now, there is one more things about these hashtags. These can be used by anyone independently.
For example, if you click any photo say with your friends and you post it on Instagram using some hashtags. You can always use hashtags like #photography or #picoftheday , these hashtags will always go even with general posts.
Hence, no matter what you do, you are always open to use some of  these hashtags. These hashtags will not only give your post a wider reach but also give you some likes and followers.
Pros
These hashtags can be used in various scenarios.
They will definitely get you some likes on your post.
Cons
It is very commonly used, so your post will have to face the competition.
These were the collection of some of the most popular keywords used in some categories.
Well, is that it?
No, this is a sea in which you can learn and explore as much as you want.
If you want a complete guide on choosing the best hashtags to get more likes in Instagram then do read Complete Guide of choosing the best Instagram hashtags for likes and comments.
Apart from these hashtags, there are some surprising hashtags for likes for Instagram. There are some generic hashtags which you can use in your post and they are like evergreen hashtags which can be used by anyone.
Yes, there are few more things you can do.
Use Monitoring Tools
You can take use of monitoring tools to find a hashtag for you and to check its effectiveness.
You can use the platforms like brand24 or upfluence for this.
What does it do?
As you type any keyword, it will start measuring the effectiveness of that particular keyword. It collects real time pieces of content related to mentioned predefined keywords from all over the web. It will display the result by which you will be able to decide whether to use or not to use it with your content.
Some of the sites even predict the trendy keywords even before they become trendy! Amazing right?
You can find new hashtags for likes in Instagram on these platforms.
You can also get some hashtags relevant for your brand or niche.
For example, if you choose to search the word #eat, you will get the stats form all over the web and you will be able to see how much this word has been used and it's frequency.
The best part is you can literally search any keyword you like!
You can use the analysis tab
This will contain a lot of data about your mentioned keyword. You can also compare the ranking of the keyword worldwide.
This tool will give you are fair idea about your keyword and you can then use it accordingly.
Using hashtags in your bio
Use of hashtag is not only limited to posts but you can also use the hashtags in your bio! You can use hashtags in your bio to give your audience a broad idea about your profile. The people who will see your bio will get a better idea about your niche if you include hashtags in your bio.
Apart from that it will also give your bio an attractive look.
Also, when you use hashtags in your bio, there are more chances of getting audience for your post.
By adding hashtags in your bio you are making your profile easy to discover.
For example, this is a page named ueureka. The motive of this page is to connect the students and help them to grow financially.
In the Instagram bio, this page has used three hashtags namely:
#money
#motivation
#students
Now, these hashtags not only gives you the clear idea about the page but also makes it easier and faster to understand.
This is how you can use hashtags to make your bio more attractive.
Still not getting likes?
Well, in spite of doing all these things if you are not getting likes then there can be a problem with your content.
Always keep in mind that your content is the king.Your content will define you and your brand. No matter how well you use the hashtags, if your content does not add value to it then you will not get any result.
Now, since you know how to use hashtags for more like, you should also learn about increasing your Instagram followers. Here is complete guide on how to  get more Instagram followers for free.
What benefits will you get?
Well, if you are able to maintain your account properly then not only you will become popular and grow your business but you can also start earning from your Instagram account.
See, once you have traffic on your account, you can circulate that traffic on different social media.
For example, if you are planning to start a YouTube channel and you already have considerable number of followers on your Instagram handle then you can promote your YouTube channel on your Instagram account.
You can do the same thing with Facebook and your website.
Look, if you have traffic on one of your social media then you can easily use it to grow your other platforms.
You will start getting sponsorships once you have enough number of followers. You can charge for promoting other accounts or some products on your profile.
But apart from that you can also learn Affiliate Marketing and you can use it on your Instagram profile to earn money.
Affiliate marketing is one of the best ways to earn money online. Here is a complete guide for you if you want to learn Affiliate Marketing.
If you want to learn more about Instagram marketing then I will recommend you to read this article on how to become an Instagram marketing expert in 2020.
How many hashtags are enough?
Well, generally you have the option of using 30 hashtags at once but I prefer to use 5 to 6 hashtags. If you know how to use the hashtags then 6 hashtags will do their job.
For example, if I want to post something about shoe brand let's say mensfit which has a tag line 'stay fit' during IPL season then I will use following hashtags to promote my brand.
#mensfits
#stayfit
#fitindia
#mensfashion
#iplseason
#ipl2020
See, I just used 6 hashtags but they very preciously define my brand and its uniqueness. This is what you need to do. Don't go behind many hashtags, find yours and use it accordingly.
Here is an example of a team member's personal account. One of his hobbies is to write slam poetry, which he performed publicly. Now, when he posted this on Instagram he used 6 hashtags which were:
#poetry
#manzur
#poemsofinstagram
#instanitians
#poet
#poemsandquotes
Now, four hashtags were related to the poetry, #manzur was a word in my poem and #instanitians is a community of NIT students.
Let's look at the results!
If you see the insights, you will find that at the time this article was written my post reached around 429 accounts from which 57% were not following me!
Let's do some math.
57% of 429 is around 244. That means it reached 185 accounts that were following me and 244 accounts that were not my followers! See the magic!
This is how hashtags work for you!
Is there any other way to increase likes?
Surprisingly, yes there are some websites from which you can buy likes. Of course it is paid but these websites claim to give you real likes on your profile. Some of the websites even give your first 100 likes for free like like4like.com.
This method is paid and is mostly used by online entrepreneurs to get instant results. Although, this may seem fair but it is usually not recommended. Try to avoid these methods.
There are some marketing agencies which also claim to increase your likes and followers but all these are secondary options. Try to do it on your own for the most authentic results.
To Summarize
You can use proper hashtags with a suitable content to increase your likes and followers.
Try to understand your niche and use hashtags accordingly.
Your hashtags should match with your content.
Work on your content so that it can stand out in the competition.
Try to use the hashtags even in your Instagram bio.
You can use monitoring tools to find a perfect and trendy hashtag for your profile.
As a secondary option, you can also buy likes from various websites. Although, this is never encouraged.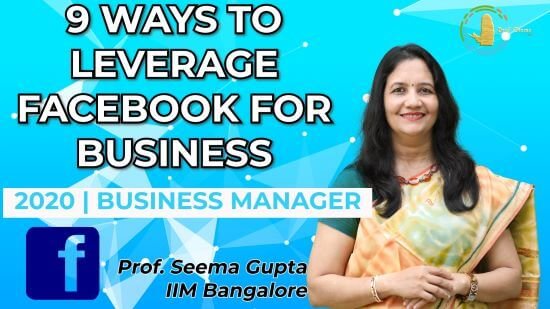 Make the most of your Social Media Marketing strategy by leveraging Facebook for your business and grow exponentially.
Read More »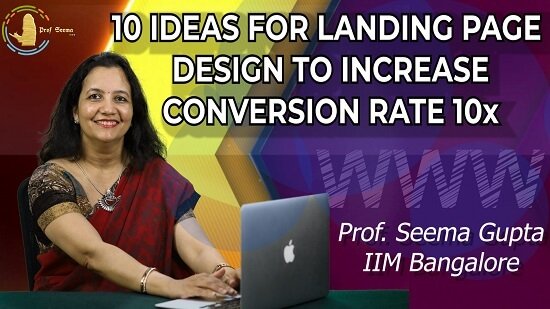 Transformational ideas on how to create the best landing page design and how it can help your business grow by multitudes.
Read More »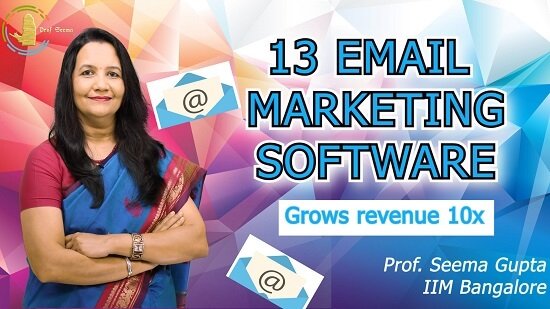 Learn to Automate your email marketing campaign like a pro using latest email marketing software to explode your business.
Read More »
HERE IS HOW I CAN HELP YOUR BUSINESS GROW
Don't just stand by and watch others make millions! Jump in and leverage digital marketing to skyrocket your business!