Are you one of those sitting idle nagging about how COVID-19 ruined your college life or work life? Looking for something productive to do? Your parents asking you repeatedly what you will do next? I know you are tired of all these questions because I was too.
WAS? Yes, I found something awesome that will help you during this time, which I will share with you in this article. 
Digital Google Garage, if you are unfamiliar with what it is, don't worry because you came to the right place. This article will discuss everything about Digital google garage. Buckle up! Cause' you are up for a quick ride.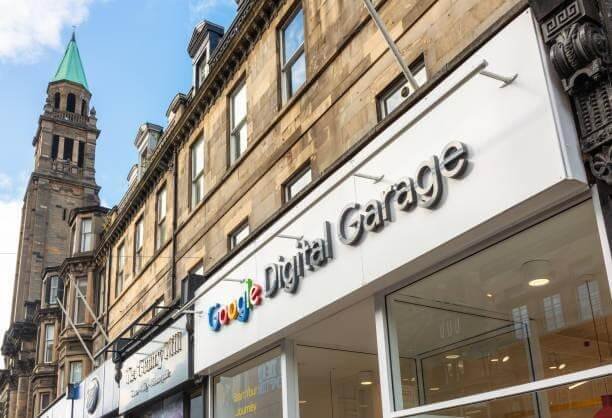 What Is Google Digital Garage?
Digital Google Garage is an online learning platform that provides you free digital training to hone your skills. It is the best platform you can find with flexible and personalized courses to grow your career or business at your own pace.
Started in 2015, Google Garage is a Grow with Google program that provides tools, products, and training to help people grow in their careers and business.
But now, after six long years, you are being introduced to it. Why?
With time things change, and now we are no longer inclined towards offline learning. Instead, online learning is the future, and the more we search more we will find about platforms like google garage. 
Somehow you found out about Digital google garage, and now you are here to learn more about it. So many questions are popping into your mind, and you will get all your answers. But One-by-One.
When you start searching more about Digital Google garage, another similar term will appear in front of you: Google Garage Unlocked. 
And what happens next? You start questioning and finding answers to your questions like What is Google Garage Unlocked? What's the difference between these two? Where will I get my answers?
You don't have to worry about any of that; all you have to do is continue reading and clear all your queries. So let's clear your first query in our next topic.
Read my blog on 12+ Free Digital Marketing Courses Online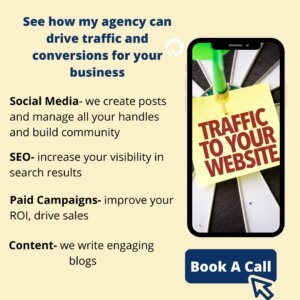 What's The Difference Between Google Digital Unlocked And Google Digital Garage?
Google Digital Unlocked was launched and announced in January 2017 by Google's CEO Sundar Pichai during his visit to India. 
Google Digital Unlocked is also a training program to help small-scale businesses and startups grow by going digital. This program is crafted by Google Team (India) so that Indian viewers can easily catch up as trainers are from India, and examples are with respect to the Indian region.
In simple words, both platforms are almost similar; the only difference is that Google Digital Unlocked is designed for India. In contrast, Google Digital Garage is designed for the UK and the rest of the world.
Let's move forward and start with the biggest question that makes all the difference.
What Will Be The Course Fee?
Let's talk about our biggest concern, MONEY. In the end, if you find that you can't afford the courses Google garage is offering, then reading the whole article will be a waste of time for you.
You might have wondered that Google is offering this so, the course fee must be quite expensive. RIGHT?  
Did I forget to mention the Free part? Allow me to mention it now. Google Digital Garage is a non-profit program, so all the courses are completely free. 
There you go; what's stopping you now? Maybe the other online learning platforms you have access to, then why would you go for Digital google garage. 
Let's continue reading the article and see if you get the answer to this question or not in our next topic of discussion.
What Makes Digital Google Garage Different?
Everyone wants something different, whether we go for buying a new car, new phone, we always look for something different and better than our previous one. And now you are here looking for the same so, let's discuss the reasons that make Google garage different.
Also check out my article on Monitor, Track and Analyze by Adding Google Analytics to your Website 
4 Reasons Why? 
When your main focus is growing and learning, you don't want any other interference like struggling to access or sign in. That's why Digital google garage has kept everything SIMPLE and EASY for their users.  
Learn from the experience of people who have already been in your shoe; you can avoid repeating the same mistakes they made. You will find these real-life examples very helpful.
With high-quality videos, fresh content, and quizzes with each video to test your knowledge, embrace yourself for experiencing high-quality learning.
As said earlier, it is a user-friendly platform where you can select the course based on its course length, certification (free certification, paid certification), and course difficulty (Beginner, Intermediate, Advanced). Thus, everything is under your control.
If you are one of those who one second feel highly energetic and motivated and another second feel just the opposite. With Google Garage's self-paced courses, you can do as little as you want and still make some progress.
There is no reason for you to trust some stranger's words on the internet; you can easily access their platform, experience it yourself, and understand why Digital Google Garage is a better online learning platform.
Free learning, self-paced courses, learning from experience, growing your business and career is all good, but what else? I was going to discuss that later, but it seems like you won't wait for so long.
So, Here you go.
Get Certified By Google Digital Garage
Yes, you read it correctly. On completion of the course from Google digital garage, you will get a certificate from google. And, I don't think there is a need to explain why certification matters.
Isn't it obvious that certification adds more value to the course, you can showcase your skills and improve your CV, and it will help you find a job? 
Not just that, you will feel more confident after getting certification. This certification will be your valuable achievement, a key to enter into the particular field related to which you took the course. 
Now the big question is, how do I get google garage certification?
To Get The Certificate , You Need To :
Complete the course 
Test your knowledge with a quick quiz
Pass the final exam 
You might be saying to yourself, I know what's next. They will give you the certificate and, in return, ask for money, just like other online learning platforms.
But in this case, you are half right. Digital Google Garage has provided you with both the courses with paid and free certification. And If you are one of those who never finish what they begin, getting certified by google might work as your motivational tool.
If you are those kinds for whom learning matters the most, no worries, the next article focuses on new things you will learn.  
What Will You Learn From Digital Google Garage?
Digital Google Garage is providing you a new opportunity, and with every new opportunity, you learn something new. With google garage courses, you can gain today's most in-demand skills.
Google garage provides you in-depth knowledge about all the fields it covers: Data and Tech, Digital Marketing, or Career Development. You will also learn about Google Tools for your digital success. 
But, of course, the skills you will learn depends on the course type you decide to enroll in. For, e.g., if you enroll in Google Garage Digital Marketing Courses, you will learn digital marketing concepts. 
We will discuss the Google garage digital marketing course in detail later. But, first, let's answer one of the frequently asked questions about Google Digital Garage.
Who Can Take Google Digital Garage Courses?
Are you looking to grow your business, start a new career, or trying something new? Whatever be your reason, even if you want to explore new career fields, then too Google garage is for you.
In simple words, Google Digital Garage is for Everyone, from students to businesses who want to grow in this digital world.
So, what are you waiting for? Oh, Yes, we were supposed to discuss the Google garage digital marketing course. 
Now we will discuss one of the best google garage digital marketing courses and everything you need to know about it.  
If you want to start your career in Digital marketing, check out this article 
If reading bores you, there is a video for the same; check this out.
Best Google Garage Digital Marketing Course
The most difficult task is to choose which course will be best for me. Google Digital Garage has many other good courses to offer, but their Digital Marketing courses are the best. 
There are 152 courses, out of which 32 courses belong to the digital marketing category, and it is obvious you won't enroll in all of them. 
Here we will discuss one such Google Garage Digital Marketing Course, which is in trend, and many people have already benefited from this course; then why leave yourself behind.
Fundamentals Of Digital Marketing Course
If you are looking to start your career in Digital Marketing no need to look further. With the help of this course, you will get a whole picture of the Digital Marketing field. 
This Course is something I can say you might regret not taking because in all aspects you want to measure, this course has everything for you. Let's see if I am right or wrong.
About This Course
It is a basic and free google digital marketing course perfect for beginners and anyone looking to introduce their business into the online world. This course contains 26 modules (40 hours of learning). 
Each module carries short videos where you will learn everything about digital marketing; after each tutorial, you are supposed to take a quick quiz to test your knowledge.
One of the best features of short videos is that you will learn from the experience of people who have been in your shoe. 
For example, someone who runs an online bakery will share their experience of growing their business with the help of tools and skills they learned from this course. And mistakes they made while applying the knowledge.
Course Overview
26 Modules (40 Hours learning)
A quick quiz with each video tutorial to test your knowledge
Learn From Experience
Free Certified Course
As mentioned earlier, Google Garage provides both the courses with paid and free certification. Lucky for you that this course includes Free Google Garage Digital Marketing certificate. Again the same question arises, how to get the certificate?
To Get The Certificate , You Need To :
Complete the course (26 modules)
Test your knowledge with a quick quiz
Pass the final exam of 40 questions (32 out of 40 to pass)
Now you know almost everything about this Google garage digital marketing course, except the things you will learn from the course so let's enlighten you with it.
What Skills Will You Learn?
As you know, skills and certification go hand in hand. And digital marketing is a vast field to cover. However, before getting skilled at something, you must learn its basics which is the most important thing. 
And for that purpose, this course, Fundamentals of Digital Marketing, covers all the topics as stated below:
Content marketing, 
SEO, 
SEM, 
Social Media Marketing, 
E-mail marketing, 
E-Commerce, and many more. 
After the course completion, you will have a clear image of the Digital Marketing field. 
Not just that, learning from other people's experiences will give you a greater advantage as you can avoid the mistakes others made. 
Digital Marketing is a growing field, and to learn more about the digital marketing world, check out this article.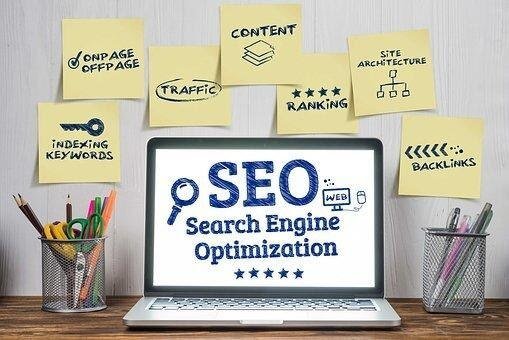 Here are 5 Things to learn from this course:
1. What is the First Step towards Online Success – Learn to define business goals clearly. For example- whether you want to increase your potential customers, increase your sales by 20% or engage with new customers. Once the goal is defined, then you can align your goal with the correct business strategy.
2. How to stand out from the competition – You must have seen if one fashion brand starts offering discounts, then soon other brands also offer a discount to stand in the competition. But what you do to stand out from the competition? The answer is to define your Unique Selling Point.
3. How to Find your Own Unique Selling Point – We know many other people with a similar business like ours, but there has to be something that makes us different from others. What distinguishes you from your competitors defines your Unique Selling Point (USP). 
Four key questions you must ask to define your USP:
Who is my target audience?
Who are my competitors?
What problems does my target audience have?
How can I solve them?
4. What are analytical tools-  There are many analytical tools we are unaware of. With the help of these tools, we can analyze the data, understand our user behavior, and benefit our business in many other ways. To understand it, you will learn about web analytics:
the kind of data web analytics can provide
how to understand that data
how simple it is to get started.
As a beginner, finding out which tool might be helpful for you is not easy. There are many videos available on youtube to help you in choosing the right marketing tools. Here's one such video that can help you out.
5. How to market your online business- There are many ways to do it, but we will discuss two right now:
First, Search Engine Marketing. In SEM, the business pays to enter an auction. They then bid for advertising space on a website, and whoever wins gets to show their search ad. 
For example, when you search for something on Google, the first two results appear differently, representing paid advertising, a part of SEM.
Second, Search Engine Optimization, To increase the chance of your website appearing higher up in search engine rankings, we add keywords related to our content.
The course is much more than these five things mentioned above. The above article is a mere 5% I shared with you or maybe less than that. However, it is a complete power-packed course covering every detail about digital marketing.
The more you dive into the course, the more you will learn. This course can help you push-start your career as a digital marketeer by giving you a clear image of the Digital Marketing field.
If the strategies discussed above interest you, then check out this blog for more marketing strategies. 
You read all the way till here, and no doubt now you know everything about Digital Google Garage and the fundamentals of digital marketing course. So here are my Final Words with you.
Final Words
What is stopping you now? Time for you to start investing in yourself, as it never hurts to learn something new while sitting in your comfort zone. 
Digital Marketing is a very vast and growing field. And Digital google garage has taken a very good initiative of training anyone willing to improve his skills for his career or business.
As a fresher, it is the right time for you to begin your journey. Google garage is providing you a key to open the door in the fast-growing career field. Don't rob yourself of this opportunity.
As I said earlier, people can give you advice, I can suggest something or other, but in the end, you are the one to make the final decision. So now's your time to make a move. 
I tried my best to cover every important detail in this article and mentioned other related blogs and videos for your help.
Still, if there is any query related to this topic or suggestion for the next blog article topic, you can leave it in the comment section below.
GOOD LUCK : ))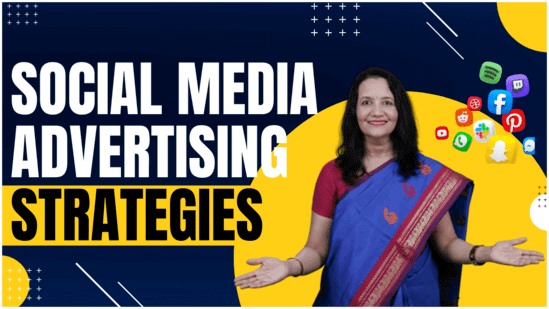 Spread the loveAccording to a study, an average person scrolls close to 300 feet of social media content every day. That's the height of Qutub Minar! Thinking about the amount of time that we tend to spend on social media daily, I find it quite believable. The main idea for social network advertising is to
Read More »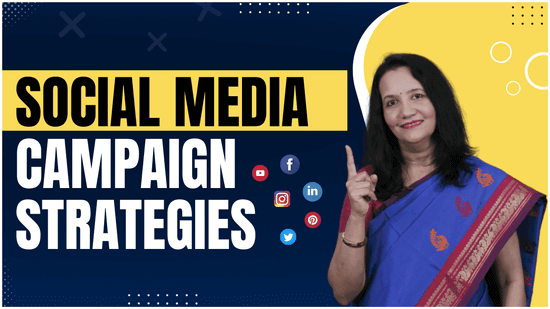 Spread the loveDo you want to create social media campaigns that will make your brand a sensation? Read these five strategies to grow your social media and blow your audiences' mind.Social media campaign is nothing but a series of coordinated activities aimed to promote your product or raise brand awareness in a community. We all
Read More »
Do you want to create excellent landing pages? Do you want to cutdown the cost required to hire a webpage creator. Read the article to know about SeedProd, an excellent landing page builder plugin for WordPress.
Read More »
HERE IS HOW I CAN HELP YOUR BUSINESS GROW
Don't just stand by and watch others make millions! Jump in and leverage digital marketing to skyrocket your business!