In this article, you will discover the secrets to personal blogs. I will share some critical tips so that you can create your own blog successfully and monetize it in no time.
What is a personal blog, and what makes it different?
 The idea of personal blogging can be traced back to the 90s, when some people started sharing their online diaries. Sharing experiences, thoughts, and feelings was the aim of these people. They used HTML to create pages and entered them through a word processor.
Personal bloggers write about something they are passionate about, such as a hobby or a profession. Some personal bloggers also write for a cause, such as a revival from COVID-19. 
Personal blogging, to me, means running your diary on the web, where you can write everything from your preferences, hobbies, ideas, tips; to experiences and personal stories.
Do you need a business/professional blog, or a personal blog will work for you?
If you are confused about the type of blog you need- a company blog or a personal blog, then you will be able to decide soon. I will help you decide and provide my piece of advice as well. 
It is essential to understand the differences between the two because you might lose readers if you don't follow a tailored approach.
For example, if you started writing about your pet dog's new reading hobby on your technical business blog, then you might seem unprofessional.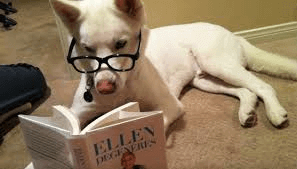 Let's start by knowing some immediate differences between personal blogs and business blogs:
Bloggers personality: Bloggers' nature is quite transparent in personal blogs. Personal bloggers provide links to their social media accounts and other profiles. However, professional bloggers usually keep their characters out of their business blogs.
Comments: even though you have a high trafficked business blog, you might not get as many comments and reactions on your posts as in a personal blog. The reason is that readers find themselves more connected with a personal blog.
Now the question is, should you build a business brand, or should you build a personal brand for your business?
Read my article on blogging tips to blog like a pro
Personal brand vs. business brand:
First, let's clear our basics.
Your personal brand usually means the business with your name. 
Your personal brand will be built around you. It will be based on your lifestyle, your personality, and your interests.
However, in a business brand, you need to create a name for your business. Your name will not be used in your business brand. There are pros and cons associated with both types of brands, and we will discuss them in detail. Once you figure out the difference, you will find which one is the best for you.
Personal brand pros:
If you want to be a "One-man army" for your brand, build a personal brand: you can create a "one-person industry." For example, if you are a website developer, SEO specialist, a comedian, an Influencer, a coach, or an instructor, then the personal brand will work for you. Your name will be known for your work.
Build a personal brand if you want flexibility: Personal brands offer products and services in the business owner's name. In the future, if you're going to switch your area of expertise or provide something different from earlier, then a personal brand will give you flexibility. You won't need to change your brand's name, and you can adopt the change quickly.
Personal brand cons:
Initially, no one can know your work just by looking at your name:  This problem will get over once you gain popularity for your work. You can gain popularity by organizing webinars, creating an active social media profile, and writing guest posts.
Generating sales can be challenging: although, if generating sales is the motive, then you will opt for a business brand. But, in-case there is a possibility that this can happen after some time, you might face difficulties.
Business brand pros:
 Generating sales through a business brand is easier: crafting a name for your business is a cumbersome task. But it will be associated with your business forever. However, in the case of a personal brand, the brand's worth will fall once the person behind the name leaves. Also, people are willing to pay more for a recognizable brand.
The name tells the whole story: you can find a name for your business brand to express your offering. There are no limits on the name, and you can complement the name of the brand with a strong tagline. Customers can quickly identify your offerings as soon as they read or hear your brand name.
Business brand cons:
Get ready to do a lot of hard work: from finding a name for your business brand to building genuine customers, everything will require a lot of persistence and hard work.
Business brands will not provide you with the flexibility to change your interests: If you decide to change your interest and deliver something completely different, you will have to start another business. The problem is that the new offerings might not relate to your business name. This problem can be reduced if you give a generalized name to your business initially.     
Are you still confused about starting a personal brand and business brand? Here is a happy solution:
Build both brands simultaneously.
How? You can build a business brand and work sideways to establish your own identity as a person. A business brand will speak about your offerings, and personally, you can write guest posts, answer questions, and spread awareness about your business. In this way, you can build a personal authority and a business brand that will complement each other.
So, which one have you decided on? Do let us know in the comment section.
There are a lot of potential topics on which you can start blogging. Here is a list of 30 popular niche ideas:
| | | | | | |
| --- | --- | --- | --- | --- | --- |
| Fitness | Home improvement | Fashion | Investment | Food | Medicine |
| Travel | Social Media | Coding | Real estate | Sports | yoga |
| Financial independence | Arts and craft | Skincare | SEO | Religion | Interior designing |
| Freelancing | Photography | Pregnancy | Dating | Writing | Movies |
| Education | Ecommerce | Parenting | Career advice | Gaming | Business marketing |
Read my article on step by step guide to start a blog
But on which niche you should begin personal blogging? Not every niche will prove to be profitable for you. Here is a checklist for picking up the best niche for you. It is essential to consider the following points.   
Checklist for choosing your niche for personal blogging
Do you have enough knowledge about that niche? Although you don't have to initially be an expert, it is preferable to start with something about which you are confident. To become a successful personal blogger, provide high-quality content. You will only be able to do so once you have enough knowledge of the topic.
Is it an appropriately sized niche? How big is your niche? Does it have sub-niches that are of adequate market size? It's better to pick up a sub-niche. Sometimes, being a beginner choosing a very generalized niche may not work for you. In other words, while aiming for everything, you might get nothing.
Will you be able to make money from that niche? Try not to write a blog on a topic that people find boring. Think if other people are as interested as you are? Will they be willing to pay for products and services in your niche?
Pro-tip for a successful personal blog: 
Interaction is the key to be a successful blogger. You have to look for other personal bloggers who write on similar topics. Once you find some, you can connect with them on social media and write comments on their posts. By doing this, you are building a community for yourself; this will increase your blog posts' engagement.
Professor Seema is an Associate Professor of Digital Marketing at IIM Bangalore, and her blog is about digital marketing. She shares the latest trends and tips in well-researched in-depth blog articles. Her YouTube channel builds a personal connection as videos can show face and emotions.
Read my article on how to write the best blog.
How can you monetize a Personal blog?
One of the reasons you make a personal blog is to earn money by writing about what you love. Although you also want to share your knowledge and experience. However, it's not that simple to drive traffic to your blog. The reason is that most of us don't know the fundamentals.
When you are a beginner, monetizing your blog can be a tedious task. You need to grasp so many strategies. But I have narrowed it down for you, and here are the five ways to monetize your blog.
Use affiliate links to monetize your blog: it is the most popular method to monetize your blog. In simple terms, Affiliate marketing is getting a commission for promoting other people's products. Affiliate marketing is done by proving affiliate links. You must remember the following rules while monetizing your blog through affiliate marketing:
Promote genuine products so that your audience can be benefited.
Never promote a product that makes you feel ashamed.
Promote the products you believe in and find great.
You can read my article to understand the anatomy of affiliate marketing in India.
Be a freelancer: if you are a blogger, then you might be acquiring some of these skills like website designing, social media marketing, content development, and graphic designing. You can use your blog for advertising your skills, such that people can hire you for a task. Either you can directly accept freelancing work from your website, or even you can create your profile on websites such as Freelancer, Fiverr.
Use advertisements and sponsorships to earn money: You can post banner ads on your blog website to make money. You can sign up to Google AdSense to start running ads on your website. But, the point to remember is that you should only run ads once you are getting more than 1000 visitors per day because then only you can earn money. Otherwise, the banner ads will be a distraction for your readers. Learn how to create high Converting Quora Ads.  
Create your online course: the demand for online courses has drastically increased due to the pandemic. Many people are interested in learning in a self-paced manner. The only requirement is that you need to be an expert to teach a course.
If you are a food blogger: you can teach a course on cooking and recipes.
If you are a fitness blogger: teach a course on various workout plans.
If you are a digital marketer: make a course on digital marketing.
Sell your products and books: you can sell products if they are related to your niche. For example, if you write on beauty and wellness, you can sell the beauty products you recommend. By selling your products, you are making your blog website an E-Commerce store. 
Selling a book is also a perfect approach to monetize your blog in the long run. But there are vital points to remember:
Writing a book will increase your authenticity manifolds, but it takes a lot of effort and time to write a book.
Make sure that you offer something in the book that is not in your blogs.
Writing a book can also encourage readers to buy your online course. So, try to write books on the topics which relate to your online course.
For example, I write blogs on Digital Marketing. So, I had written a book on digital marketing. The text features comprehensive theoretical concepts, practical applications, case studies, and examples for the Indian and global context. I had started from the very basics of the subject and extended to advanced topics such as optimizing user experience, advanced SEO, optimizing campaigns, social media marketing, and more. You can buy my book on digital marketing.
Check out my blog on Step by Step Guide to Guest Blogging to boost your SEO and drive Insane Traffic.
Let's discuss some unique tips to make your personal blog stand out from others.
You have to use your experiences and strength: many bloggers write on the same niche as yours, but your unique experiences will make you different. 
It would help if you displayed your personality: connecting with your readers can prove a great way to stand out. You will create a personal connection with viewers in the following ways:

Display emotions and appear human

Reply to as many comments as you can.

Give your account links on your blogs so that you can get followers.

Never post fluffy content: some bloggers often mistake that they are always in a hurry to publish new content frequently. This pressure sometimes leads to a decrement in the quality of their content. Such content creates a bad image of the blogger, although the other articles are quite at par. Instead, you can focus on writing one or two great posts rather than writing five or six filthy posts. 
Content quality is the ultimate key: if you can deliver the best content to the readers, you don't have to worry about failure. You have to establish yourself as an authority.
Your blog needs a striking look: visual looks and user-experience play a crucial role in determining your blog's image in the minds of the readers. You need to choose a blogging platform that provides some quality templates. Moreover, if you are placing banner ads on your website, make sure they are correctly set. Banner ads should not irritate the readers as it impacts the overall user experience of your website.
You need to know your audience: what do they want to read? Which age group is more attracted to your writings? Keep these things in mind while writing your blogs.
You should add your voice: your unique voice and writing style can help you stand out. Try to sell your ideas differently. Think of the answers to the following questions.
How can you rebrand the old sayings?
How can you add your research?
Which stories can you include?
Is this thing important nowadays?
So, are you ready to be a personal blogger? Or do you have a fear of failure? What if I am not good at writing?
What if people don't read my blog? What if they read but put nasty comments?
How to overcome the fear of blogging failure?
Think of the worst scenario; ask yourself what is there to lose? It might sound like a cliché, but you won't know how good are you without trying. Even if a nasty comment is there on your post, use it as a scope to improve. Moreover, there is always a demand for good quality content; there will always be a space for you in the blogging community. So, let's start right away.
Do read my blog for Lessons from Top 10 famous bloggers to notch up your blogging.
Time to summarize.
We have discussed the critical things that you should know before starting your personal blog.
Personal blogging means running your diary on the web, where you can write everything from your preferences, hobbies, ideas, tips; to experiences and personal stories.
Your personal brand will be built around you. It will be based on your lifestyle, your personality, and your interests. However, in a business brand, you need to create a name for your business. Your name will not be used in your business brand.
While selecting a niche for personal blogging, consider your knowledge, monetizing capability, and niche size.  
There are numerous ways to monetize your blog: affiliate marketing, freelancing, advertisement, sponsorship, selling books, and courses.
To make your personal blog stand out, use your strengths, give high-quality content, create an excellent look, and speak your voice.
LinkedIn is the world's largest social media platform specifically designed for professionals. LinkedIn is all about making stronger professional connections. These connections are your potential clients.
Read More »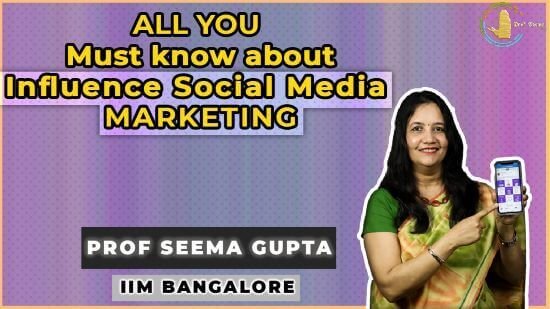 Influencer social media marketing is the new cool in the marketing industry. Marketing is not just about promoting the brand on different platforms. It is more about connecting with the audience emotionally
Read More »
Media is a reflection of our society. Media can be in any form, printed or electronic. It keeps us informed. Media is the mode of communication and is the backbone of our society.
Read More »
HERE IS HOW I CAN HELP YOUR BUSINESS GROW
Don't just stand by and watch others make millions! Jump in and leverage digital marketing to skyrocket your business!