Are you aspiring to be a famous blogger? You might need little motivation and inspiration. Blogging is not something that can make you rich and famous overnight.
Life is short! Isn't it? So, you cannot learn everything on your own. Hence, we all require someone to show us a guided path and mentor us. Here is a list of popular personal blog websites from different niches who have laid down milestones.
Being an Indian, I find the content written by Indian bloggers more relatable and inspiring. So, our discussion will revolve more around best blog sites in India.
Here is a checklist of top 10 blogs from popular Indian bloggers, selected based on their ranks:
| | | | | |
| --- | --- | --- | --- | --- |
| FOUNDER | WEBSITE/BLOG | MONTHLY EARNING | ALEXA GLOBAL RANK | ALEXA INDIA RANK |
| Amit Agarwal | Labnol | $60000 | 12486 | 2420 |
| Faisal Farooqui | MouthShut | $50000 | 8107 | 706 |
| Harsh Agarwal | Shoutmeloud | $40055 | 22824 | 4524 |
| Shradha Sharma | YourStory | $30000 | 10934 | 1090 |
| Amit Bhawani | Amitbhawani | $25000 | 298386 | 56929 |
| Varun Krishnan | FoneArena | $22000 | 22095 | 2475 |
| Ashish Sinha | NextBigWhat | $18000 | 87310 | 10972 |
| Srinivas Tamada | 9lessions | $8000 | 87857 | 13372 |
| S.Pradeep Kumar | HellBoundBloggers | $5000 | 55976 | 14599 |
| Arun Prabhudesa | Trak | $4000 | 18602 | 1192 |
                                                                 Table 1: Top 10 Indian bloggers
1. Amit Agarwal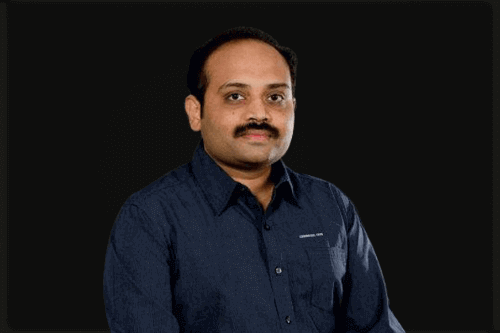 Top income channels:  Google AdSense, paid advertising.
Amit Agarwal is the topmost blogger in India. He is a technical blogger and a writer by passion. Formerly an IIT- Roorkee Computer Science graduate, he worked for ADP Inc in Hyderabad, India. There, he worked for clients such as Merrill Lynch and Goldman Sachs. Later, he quit his job to pursue blogging with his blog Labnol which was a digital inspiration. Attaining great heights in his starting months, he soon bagged a position in the world's top 100 technology blogs. Amit received many awards in India and is an inspiration for many other bloggers.
About Labnol:  On Labnol, Amit mainly writes about Apps and Software. It has around 3 million visits per month. The main goal of Labnol.org is to help users utilize the available software and web technologies. Labnol has been recommended in Business World, India Today, and CNN Go.
Lessons drawn: Knowledge is the key to success. Being a blogger, you have to gain knowledge first and then start expressing it in your blogs. Once you provide high-quality content to readers, there is no stopping.
User experience is the key to success, and thus you should avoid spoiling the user's experience through too many ads. 
To know more about Banner Ads, read my article on, Understand Banner Ads before you Regret [Complete Guide].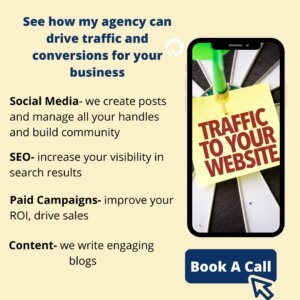 2. Faisal Farooqui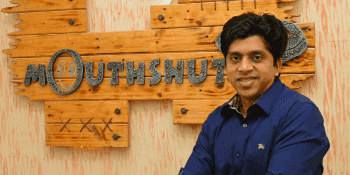 Faisal Farooqui is one of the top-notch entrepreneurs of India. He is a TEDx speaker and has spoken at 300+ conferences and seminars. He is amongst the top 50 young Indian leaders and top 100 digital icons of India.
About mouthshut.com: It is India's largest review platform where you can get millions of unbiased reviews. The categories include Automotive, Books, Real Estate, Educational Institution, Electronics, Computers, Software, Employers, Home and Appliances, Mobile and Internet, Movies, Music and Sitcom Websites, and Online Store, Personal Finance, Restaurants, Small Business – Malls, Stores, Travel.
Mouthshut provides the brands with a platform to connect with both satisfied customers who have a great experience and aggrieved customers. Both of these give an insight into what the customer feels. The companies can communicate with their users, win the trust, and plug the gaps in their offerings. It is beneficial for both brands and users.
Lessons drawn: In 2013, mouthshut.com won a case against the government of India. As a result, section 66A of the IT Act was struck down. Due to the judgement, users are now free to post anything on the Internet. This is the strong will of Faisal that led him to the top. To be a successful blogger, you need to believe in yourself.
3. Harsh Agarwal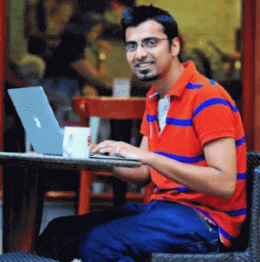 Born in Jharkhand, Harsh completed his engineering in 2008 and got placed in Accenture. In his cooling period, after his college, he started writing blogs. In 2009 he started shoutmeloud, and in 5-6 months, it became a famous blog site.
About ShoutMeLoud: Shoutmeloud was founded in 2009 and has around 1.5 million viewers per month and total subscriptions of over 1Million in 2020. You can learn how to make money, business blogging, SEO, social media marketing, and affiliate marketing from shoutmeloud.com.  It started on the google platform for blogs-Blogger, and then after gaining confidence, Harsh switched to WordPress, where the main question arose – how to earn? Harsh got to know about AdSense and social media marketing. Harsh left his job when he made his annual salary in 1 month from shoutmeloud.  Harsh regularly updates his monthly earnings and expenditure on his website. The majority of his earnings are from Affiliate marketing. 
When to leave your job and pursue blogging?
According to Harsh, nowadays, it is not a good idea to leave your job and start blogging. It's uncertain whether you will succeed or not. If you grow, you will learn how good blogging is, and thank me. My suggestion is to start it sideways with your job – you can devote 2-3 hours per day along with your work. Whenever you start generating the same income from blogging in 2-3 hours as your job, then it is the right time to leave your job and do blogging seriously. Moreover, the salary isn't the only factor; you will save traveling time as well. Further, you always have the scope to expand.
Lessons Drawn: You have to be persistent in blogging, and affiliate marketing can drive lots of revenues in blogging. If you want to accomplish your dream, be a learner!The world is changing rapidly, so it's crucial to keep experimenting and learning new things.
To learn more about blogging, read my article on, Blogging Tips To Blog Like A Pro.
4. Shradha Sharma
Primary Income Source: AdSense
Shradha Sharma is from Chennai, India. She is the only female blogger who brags a position among the top 10 famous blog sites of India. Before starting 'yourstory.com', Shradha was an Assistant Vice President at CNBC TV18. This depicts her strong background in mass media. In 2015, she was among the top 500 LinkedIn influencers globally and is a true inspiration for women empowerment in India.
About YourStory.com: It is a well-known media website having 60,000 stories on entrepreneurs. The blog shares information on business founders, leaders and throws light on India's emerging entrepreneurs. Every month the site has around 1Million viewers. YourStory brings personal success stories of individuals to a broad audience.
Lessons drawn: Running a blog on something you love and enjoy doing is always a win-win situation for you. It might be a hobby or a profession. There are a lot of profitable niches, and they all have a future. It's time to find a niche related to your interests and keep going!
5. Amit Bhawani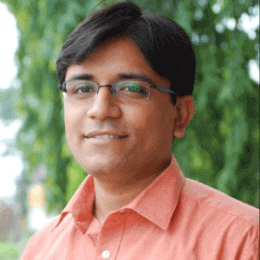 Income source: Affiliate products, brand collaborations, and sponsored posts.
Amit Bhawani is famous for his tech blogs. His web hosting and business consultations are a big hit. Digital world solutions were his first company. Amit has a team of content creators who manages his businesses, which includes:
Digital World Solutions: Dealing in web development, management, and designing.
The SEO world: Helps clients in website ranking and link building.
HostBrains Software Private Limited: Currently closed, dealt with domain name registrations and web hosting.
Amit has a diverse taste; he loves to travel. He writes blogs sharing his globetrotting experiences along with domain tips.
About amitbhawani.com: This is an interesting personal blog to read about gadgets and the latest technology. The main writings are on mobile phones, tablets, laptops, and other technical devices across the world.
Lessons drawn and blogging tips: Being a blogger, your primary focus should be on your readers. However, if you think your content is worth reading, you can even opt for a paid access model. The content industry is extremely profitable.
6. Varun Krishnan
Varun Krishnan's mission is to find the perfect mobile phone. He is the founder of Mobile Monday Chennai chapter, which is an event where experts share their ideas, opinions, and reviews.
About fonearena.com: Do you want to buy a mobile phone? Check out his blog fonearena.com as it provides expert reviews and other relevant information on technology news and devices. It covers camera, robotics, computer, and mechanics and is a website where you can share your experiences with other enthusiasts around the world.
Lessons drawn and blogging tips: Blogging is not so much about writing. You don't have to be a writer to start your blog. You can post quality content and become successful without being a professional writer.
Focus on your positives while writing and don't deviate from this for some extra income. You might end up degrading your quality in a rush to earn fast money.
To know more about Best Blogging Platforms, read my article on, Find The Best Blogging Platform For Your Blog Site (In-Depth Comparison)
7. Ashish Sinha
Ashish Sinha is a veteran in the field of technology; he has worked with IBM and Yahoo. He founded NextWhatBig.com in 2012. Earlier he started a portal plugged.in and featured a lot of industrial trivia.
About nextbigwhat.com: It is a portal that provides feedback on happening and the latest technological trends around the globe. Every Indian parent dreams of their children to be an IIT and IIM graduate; this is what Ashish is.
Lessons drawn: To be a most famous blog, you need to provide genuine knowledge to your readers. You can only do so after acquiring the experience by yourself. To do so, you should read and research a lot.
8. Srinivas Tamada
Top income channels: Direct advertisement, Google AdSense.
Srinivas Tamada is an Engineer, UI architect, entrepreneur, and a thinker. He is the founder of 9lessons.info. Srinivas also sells his codes online. After graduating from MGR University, Chennai, he started his career as a PHP programmer, earning $100 per month.
9lessons is best suitable for those who are interested in technical stuff such as web designing and programming. Web programmers and developers contribute to his traffic majorly. You can learn CSS, PHP, jquery, and many more web development skills on this website.
Lessons drawn: People are more interested in specialized niche content than General Gyaan.
People are hungry for your ideas, and they will fall in love with them. Be consistent and passionate!
9. Pradeep Kumar
Primary Income Sources: Sponsored Reviews and AdSense.
Pradeep Kumar is an inspiration for teenagers. He founded Hellbound Bloggers when he was 17 years old. He is fond of gaming, marketing, movies, dreaming and blogging.
While starting his blog in school days, he had no idea that someday he would make loads of money through blogging itself. After knowing more about blogging, he registered his website with the name "hellbound bloggers" in 2009.
About hellboundbloggers.com: It is a blog about the internet and provides tips on how to make money. Mainly the blogs are focused on security tips, product reviews, and technology news. Hellbound bloggers receive more than 1 Million page views per month.
Lessons drawn: Age is just a number. In blogging, there is no upper or lower bar in age. You can be a successful blogger if you provide high-quality content and follow the basic rules of blogging, no matter what your age is.
10. Arun Prabhu Desai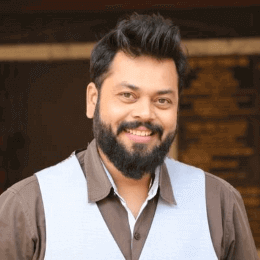 Top income channels:  Affiliate marketing, paid ads, and Google AdSense.
Arun Prabhudesai is a Civil Engineer from Pune, India, who has worked in the IT industry for more than ten years. He started blogging in 2007 and is very passionate about photography, other than blogging.
About trak. in: trak.in was launched in 2007 and is one of the most-read business blogs. On trak.in, you can find blogs on business ideas and start-ups. The blog has around 200,000 viewers per month. This blog is unique in its way. Unlike other famous blog sites on Tech, trak.in gives a business point of view for every trend. According to Arun, India is full of capabilities, but it lacks proper awareness and guidance. So, this is the main agenda of trak.in, and all the content on his blog is strictly India related. 
Lessons drawn: Try to stick more with Indian content. If you are an Indian Blogger, the majority of your readers will be from India. You should try to include more indigenous examples and content such that your readers can relate more easily.
I am going to sum up by saying that this list of best personal blogs is as per my research and knowledge. Indeed, numerous bloggers like me are running a decent blogging website. If you have some other top Indian bloggers who, according to you should be on the top 10 list, then I am open to all suggestions. Feel free to comment or mail me. I will try to include them in my upcoming blogs. Now I will brief you about my blog 'Profseema.com' and some of my top blogs from different niches.
Grow as fast as – Prof. Seema Gupta:
A prolific blogger, YouTuber, speaker, and author for online Marketing.  
A lot of people completely trust Professor Seema as she is an Associate Professor of Digital Marketing at IIM Bangalore. She conducts digital Marketing training for companies that enhance their revenues and profits. She had also trained more than 20,000 professionals of 10000+ companies such as Union Bank, Harman, Hershey's, Lifestyle stores, and many more. Moreover, she has more than 18 years of experience in academia and corporate. She can give ideas, insights for improving visibility, engagement, and conversions from digital channels.
About Prof Seema.com:
On Her Digital marketing blog, you can find the Freshest, Unique, Actionable Insights on YouTube marketing, SEO, Facebook Marketing, Google Ads, Instagram Marketing. If you want to build your career, create a personal brand, or grow your business then you can opt for online courses provided on her website. Moreover, she launched three books in 2020, which received an overwhelming response as over 4000+ copies were sold within a year.
Lessons drawn: The IIM-B professor's blog has attained a lot of success in just a few months. Within a year, the website has got 55000 visitors per month.
Your blog can also gain a lot of success at a very fast pace, given that you follow the right marketing strategies and provide high-quality content. 
Be a food blogger like – Payal Banka.
If you are looking to gain or lose weight, you can check out her website (Dietburrp.com). What you get is a proper diet plan and guidance to achieve your goals. Payal Banka runs her website Dietburrp, and her vision is to turn your bland food into healthy and tasty delicacies. In her articles, you will find tips on weight loss/gain techniques, thyroid and diabetes control, etc.
Payal Banka is a clinical nutritionist and a dietician. Moreover, she has an MBA in Hospital and Healthcare Management and has worked at Lilavati hospital, Mumbai as a dietician. Lately, she has established her obesity and diabetes clinic at Niramaya Medical Research Centre, Maharashtra. You might have heard her on air with Radio Mirchi, where she speaks for various health shows.
About dietburrp.com:
Health – Nutrition and fitness world rank: 1769
After India, the website is quite famous in the US, and it gets 80.81% traffic from searches. I love dietburrp.com because the diets are very homely and very much Indian, i.e., all the food items they recommend are readily available, nothing fancy like quinoa.
Lessons Drawn: people are more connected and loyal to the voice behind the blogs, rather than Wiki and other generic platforms. To get genuine traffic, you just have to start posting quality content that can benefit the users.
"haters gonna hate."
There will always be some negative comments, but you have to learn and improve from them instead of losing your confidence and losing hopes.
Rediscover fashion like – Aashna shroff
Fashion bloggers have taken beauty and fashion to a whole new level with their creative approach. With the rise in the growth of social media, fashion bloggers use Influencer marketing as the main source of their income. 
Fashion is a complex language of glamour and modesty. Indeed, if you have a good fashion sense, you can always carry clothing effortlessly and look elegant, classy, and more glamorous. If you wear trending outfits, then it reflects that you are bold enough to challenge trends.
You can learn about trending fashion ideas by reading the blog by Aashna. She is the founder of The Snob Journal, and she has an Instagram follower base of 600000. 
She started her blog in 2009, following which she became a YouTuber. She posts her lookbooks and makeup tutorials. On her blog, The Snob Journal, you will find her talking about her journey of selecting an outfit for a particular occasion and events.
Lessons drawn: "Blogging is not all about writing." You don't have to be a professional writer to be a successful blogger.
 5 Lessons you can learn from famous bloggers:
It takes time and patience: All of these famous bloggers have not gained success in a couple of weeks. It not only takes time to create a blog but also takes time to let it grow.
You have to work hard towards your goal: Writing content and sitting back to let it grow by itself will not work. You need to promote your content as well. Do guest blogging, reply to most of the comments, as opportunities are created, they don't happen on their own.
Focus on your niche: once you pick up your niche, you should stick to it. Otherwise, while trying to do everything, you might end up getting nothing.
Sometimes it is good to take a break: At times, if you think you are not improving, it is suggested to take a break from writing. You can allow some guest posts at that time if you don't want to break your consistency.
Don't hesitate to experiment: It might sound like a cliche, but you will not know how good you can be without giving it a try. If you think something is not working for you, try another approach and figure out what you can do to make it better.
Never take anything for granted: you need to notice where you have started and how far you have come. Moreover, you should celebrate each success, whether big or small.
Being a reader of my blog, your opinions and thoughts are of the utmost value to me. Never hesitate to comment and ask questions regarding my blogs. I am always there to help you out in any way possible. Happy Blogging.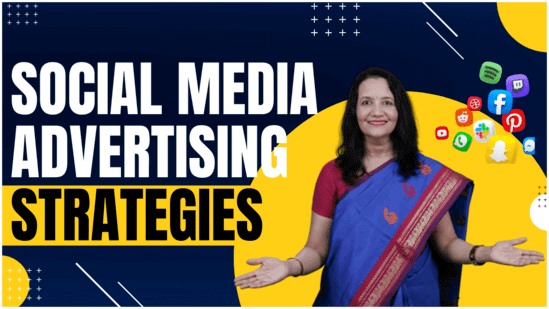 Spread the loveAccording to a study, an average person scrolls close to 300 feet of social media content every day. That's the height of Qutub Minar! Thinking about the amount of time that we tend to spend on social media daily, I find it quite believable. The main idea for social network advertising is to
Read More »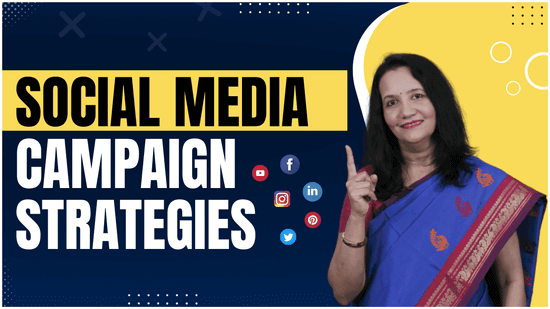 Spread the loveDo you want to create social media campaigns that will make your brand a sensation? Read these five strategies to grow your social media and blow your audiences' mind.Social media campaign is nothing but a series of coordinated activities aimed to promote your product or raise brand awareness in a community. We all
Read More »
Do you want to create excellent landing pages? Do you want to cutdown the cost required to hire a webpage creator. Read the article to know about SeedProd, an excellent landing page builder plugin for WordPress.
Read More »
HERE IS HOW I CAN HELP YOUR BUSINESS GROW
Don't just stand by and watch others make millions! Jump in and leverage digital marketing to skyrocket your business!