The expansion of E-commerce gave birth to the Indian company Flipkart, where people like you and me can sell and buy. However, what many people don't know is the fact that you can make money on Flipkart not just by selling, but also through the Flipkart affiliate program. By the end of this article, you should be able to:
Understand what affiliate marketing is
Set up an account for the Flipkart affiliate marketing program
Consider earning an income from affiliate marketing on Flipkart through commissions.
However, there are two prerequisites before you can commit to any kind of affiliate marketing.
A website/blog/app on which you can promote links
Patience to wait for your website/blog traffic to build and contribute towards your commissions
What is affiliate marketing?
With increased access to the web comes an increase in the number of ways by which one can make money off of the web. When we think about E-commerce websites like Amazon and Flipkart, we think about people selling things that they've made, like quill earrings and cotton kurtis. However, this isn't the only way someone can earn from these websites. Read this article on how to do affiliate marketing in India.
Like any company, Flipkart too looks for forms of cheap advertising and promotions. One such form is through the Flipkart affiliate program. Basically, you as a blogger, app owner or website owner can grab the attention of viewers that come to your blog, app or website, and direct them to Flipkart products. As an affiliate marketer, you will be responsible for directing web traffic to Flipkart products.
So, how do you direct web traffic to Flipkart products?
The answer is fairly simple, you use links. That's it!
What's in it for Flipkart? Well, if your blog talks about technology, and you talk about this product that has all these amazing features. Your reader will now think Okay, that sounds great, now where can I find such a product? That's when you give them the link to the product on Flipkart. Cool! It's on Flipkart, let me check it out. These are the thoughts that any promoter desires to evoke from a viewer, that might lead to a purchase on Flipkart.
We'll go over the process further in the article. So far, these are the things you should know:
Your job as an affiliate marketer
How E-commerce sites like Flipkart benefit from your affiliate marketing
Keeping this in mind, let's go over the Flipkart affiliate program.
How can I earn through an affiliate program?
We know what's in it for Flipkart and Amazon. The next question you should be asking is, what's in it for you?
The process goes like this:
A viewer checks in to your blog about the latest saree fashions.
The viewer clicks on an article about hand work sarees which according to you, are vintage but evergreen, and a must-have in every Indian woman's wardrobe.
The viewer is now interested; I want a hand work saree now. At this point, after reading the article and being interested in checking out a hand work saree, the viewer wants to know where to find it and how much it might sell for.
That's when you include a link to a hand work saree that according to you, embraces the ethnicity of the Indian saree with a modern twist at an affordable price. Great, let's see if I can buy this!
Once the viewer clicks on the link, he or she may do one of two things (a) they might just view it online and close the link, or (b) they might purchase the hand work saree from the link that your blog provided.
That is exactly what Flipkart wants. You have now increased the sale of that particular product, in this case a hand work saree, by encouraging your viewer to make the purchase from Flipkart.
Now, whether your viewer decides to go with (a) not giving a second thought about buying the product or (b) actually buying the product depends on how strongly you encourage your blog viewers that this is the product that they need. Even if that product is elsewhere, they will be more likely to buy it from the link that you have provided them, because (a) it is easier and (b) they trust you and your blog.
Now that the viewer has made a purchase, it obvious that Flipkart has made some money off of it. However, since the purchase is made by the viewer on a hand work saree after coming from your blog, Flipkart will give you a certain commission from the purchase of that saree.
There are different Flipkart affiliate commission rates for different products,
CATEGORY
DESKTOP / MOBILE WEBSITE
MOBILE APPS#
Grocery- Flipkart Supermart
11%
3%
11%
3%
Books & General Merchandise (Auto Accessory, Toys, Personal Care, Books & Media, Baby Care, Sports)
10%
10%
10%
10%
Large Sports, Fitness Equipment's, Bicycles, Exercise, Food & Nutrition(Non-Grocery)
5%
5%
5%
5%
Home & Furniture (Home Decor ,Home Furnishing ,Home Improvement ,Household Supplies ,Kitchen & Dining ,Kitchen, Cookware & Serveware , Pet Supplies ,Tools & Hardware, All Furniture)
8%
8%
8%
8%
Fashion & Lifestyle Categories (Bags, Wallets & Belts, Clothing, Eyewear, Footwear , Kids Accessories, Sunglasses, Watches, Men's Clothing, Women's Clothing, Kids' Clothing, Women's Footwear, Kids' & Infant Footwear, Men's Footwear, Women Ethnic Wear, Women Western Wear, Women Lingerie, Sleep & Swimwear, Women Sports & Gym Wear, Women Accessories, Maternity Wear, Men Accessories & Artificial Jewellery)
4%
4%
4%
4%
Electronic Devices & Electronic Accessories Audio & Video ,Automation & Robotics ,Computers Accessories, Laptops & Desktops, Gaming, Health & Personal Care Appliances, Home Entertainment, Wearable Smart Devices, Camera & Accessories, Storage, Tablet & Accessories & Power Banks)
4%
4%
4%
4%
Large Appliances ( Television-Exception(Refer-A),Air Conditioners,Microwave Ovens, Refrigerators, Washing Machines)
Flat 500
Flat 400
Flat 500
Flat 400
 ***Type A – Televisions
0.1%
0.1%
0.1%
0.1%
Small Home Appliances
4%
4%
4%
4%
Mobile Phones [Refer A to E below]
 Type A Mobiles
Flat 75
Flat 75
Flat 75
Flat 75
 Type B Mobiles
0%
0%
0%
0%
 Type C Mobiles
Flat 500
Flat 500
Flat 500
Flat 500
Mobile Phones Under 5K
2%
2%
2%
2%
All Other Mobile Phones
Flat 150
Flat 150
Flat 150
Flat 150
Gemstones, Gold & Silver Coins
0.1%
0.1%
0.1%
0.1%
Flipkart Gift Card
0%
0%
0%
0%
Source: affiliate.flipkart.com
Take for example, Books and general merchandise. If a new customer purchases that product from Flipkart through your website, then you will receive a 10% commission. If it is an existing customer that orders the product, you will still receive a 10% commission.
So if a product is sold for Rs 100, then you will receive 10 rupees as commission for contributing towards the sale of that product.
It is also important to note two differences,
Desktop/mobile website v/s mobile apps
New customer order v/s existing customer order.
Flipkart appears to differentiate between whether the sale has been directed from a website or an app. Though there seems to be no change in the affiliate commission rates, you as an affiliate marketer should know the difference.
Another important aspect is whether the sale is from a new customer or an existing customer.
You will receive a higher commission if the order is from a new customer, because that means a new person is convinced that they should buy that product after being referred to it by you. That requires more effort, since a customer is new to the company and has never bought it before.
However, if the order is from an existing customer, you will receive a slightly lower commission, because the customer already knows Flipkart and it takes lesser effort to convince them to buy a product.
Be sure to read this article on how to find best affiliate marketing websites to earn income.
How can I be a part of the Flipkart affiliate program?
The process of registering on Flipkart for the purpose of affiliate marketing is fairly simple. Now that you know what affiliate marketing is, and how it is a simple process, the first step to becoming an affiliate marketer on Flipkart is by signing up.
Go to their website, https://affiliate.flipkart.com/.
Register by entering a few details, which include your E-mail ID, password, and platform (app, website, blog, etc)
Once you've done that, all you need to do is try your best to drive traffic to Flipkart through their links.
From what we know, you will get a higher commission rate if a new customer is driven to buy the product, rather than an existing customer. So, your blog should be targeted at convincing the maximum number of new customers to buy the product described in your link.
What makes the Flipkart affiliate program better?
Flipkart not only focuses on the quality of service to its customers, but also to its partners in promotion, such as affiliate marketers like you. The Flipkart affiliate marketing program offers many tools that can equip your campaigns with extensive, customizable features. These tools will improve the quality of your campaign in directing audiences towards products that Flipkart wants sales on.
The list of tools that Flipkart provides to you as an affiliate marketer are:
Product links and banners: This tool not only increases Flipkart's chances of making a sale, but if relevant to your blog, will add to the richness of your blog with its depth. A link is easy for a viewer to access. The steps, according to the Affiliate Flipkart website are:
Search and select the product: Let's say you have a blog about hand work sarees. After you've described the beauty of their drape and how they were used by royalty in India, providing your viewer with a link immediately increases the probability of them buying a hand work saree. So, in Flipkart's search engine, look for a hand work saree that you find suitable to your blog page, and select that product to generate a code for.
Customize link and banner: Any blog or website will have a specific color scheme that the creator might want to adhere to. You can choose whether you want a button or a link to be directed towards the product, and select customizable options such as
Text colour
Link colour
Background colour
Price Info (On / Off)
Content Border (On / Off)
Generate code: A code will be generated based on your customized options and the product that you have chosen.
Copy/paste the code into your website/blog: Once you have generated the code, all you need to do is paste it in your website, and you are good to go!
  Promotional banners and widgets: This is a dynamic piece of code that can    provide up to date information about the product. These too are customizable, and are far more engaging and interactive to viewers.
Search tools: This allows viewers of your website/blog/app to scroll and search on Flipkart while still being active with your content. This makes it easier for them to choose what they like while sticking to the theme of what you have provided.
APIs: API stands for Application Programming Interface. Basically, it provides a means of interaction between your website and Flipkart. Similar to the above tools, you can generate a code for an API token and paste it in your website. The advantage with APIs is that they are up to date and provide the latest information on a product being displayed. Not only is there a link to the product on Flipkart and an image of the product, but any new info on discounts will be displayed, accordingly reflecting any changes in Flipkart's website.
Note: APIs are still in their beta version, so there isn't much information about them. However, that doesn't mean you shouldn't experiment and find out if APIs suit your content the best!
The best part about Flipkart's affiliate program is that it is absolutely free. Here you have a chance of making money through affiliate marketing without any initial investment, so it definitely does seem like a worthy method of monetizing your website.
Check out the complete guide to amazon affiliate marketing in India.
What are some important things to keep in mind while being an affiliate marketer on Flipkart?
While the tools are helpful and the process of monetizing your website seems easy, there are some crucial things to keep in mind. Everything comes with a catch- here are a few details you must always remember throughout your affiliate marketing journey on Flipkart.
You will not receive any commission if the user does not make a purchase through your link. It is very important to understand this. Suppose a user reads your blog, gets interested in buying a product that you endorse, but does not buy it from the link you posted on your website, then you will receive no commission even if the user buys it from Flipkart.
A new customer is someone who hasn't made a transaction on Flipkart in the last 6 months.If the user has purchased a product on Flipkart 5 months ago, then that user is an existing customer, and will not be considered a new one, even if the purchase is made on a new product. Flipkart is trying to get new customers to purchase on flipkart.com, it isn't trying to promote any particular category of products.
The user, after clicking on your link, must add the item to his or her shopping cart within one session, i.e., within 30 minutes of clicking on your link. If the user views your blog and clicks on your link at 4:30PM, then you will receive a commission only if the user adds that item to his or her shopping cart by 5:00PM.
How can my blog convince audiences to make purchases on Flipkart?
There is one crucial thing that you must keep in mind throughout your journey of being an affiliate marketer on Flipkart: You will earn a commission only if the purchase is made on Flipkart by clicking on your link within a single session; If the viewer makes a purchase without clicking on your link, or if the purchase is not made in a single session, you will not receive any commission.
So, from the above statement, we can see that our task at hand (i.e., convincing our website viewers that they should definitely buy that product through our link) has two parts:
Convincing the user enough to actually buy the product after clicking on our link
Ensuring that the user places an order for that product within a single session.
According to Flipkart, the session ends when either of the following occur:
30 Minutes elapse from the customer's initial click-through
The customer places an order for a product
So our website or blog should be strong enough not only to convince someone to consider purchasing a product, but also strong enough to convince them to consider purchasing a product within 30 minutes.
(Read this article for smart TikTok advertising strategies.)
With this in mind, let's go over how you should shape your content to earn maximum commissions.
Step 1: Identify the kind of content that you produce, and the kind of products that go with that content
There is no point in including a link to a Gillette razor in your blog when you are discussing about how you should use the best quality gold leaves for your Thanjavur paintings. The products that you include in your pages should be relevant. Include only the kind of products in your pages that go along with your content. Remember, the links and widgets should not only increase the sales of Flipkart, but also enrich your blog's content by providing options to your audience on where and how to buy certain products.
Step 2: Identify the kind of audience you appeal to
Which age group is most of your web traffic coming from? What is their average financial status? Are you catering to the needs of professionals who seek advice on the stock market, hobbyists that are trying to learn how to paint, or new mothers who do not know how to stop their baby from crying?
By answering these questions, you will know what kind of products you should not link to. If most of your viewers are middle-class, amateur painters who have taken up painting as a new hobby, then you should not include high-end products that are used by professional artists, because your viewers will simply not be interested in investing their money for things out of their reach or purpose. Be careful what you link to; We want to help our viewers by providing them easy access to products they might find useful, not shun our blog as commercially corrupt.
Step 3: Shape your content in a convincing way
Remember, we also have a time limit on the possibility of our commission. So we need to convince our readers as much as possible to make that purchase through our link on Flipkart. Your writing should be convincing, casual and honest. Tell your readers the truth, not only the advantages but the disadvantages too. This will make them feel that you've done your homework and know what you are endorsing, which will in turn make you appear more trustworthy.
In fact, you can go a step further and compare different products of the same category, comparing the advantages and disadvantages of each one. Provide links to all of the products, and allow your readers to choose which one to click on and purchase after they have been informed about all of the products.
For example, if your blog discusses latest technologies and the coolest gadgets in the markets, you can compare the different features while listing out the advantages and disadvantages of each new mobile phone. Provide links to all of these phones. This will increase your chances of making a commission on a purchase through your link to Flipkart, because with so many links, the reader is more likely to click on at least one.
(Read this article for social media strategy and planning.)
In order for people to actually buy something, you have to be incredibly persuasive. Follow a simple set of rules:
Appeal to what the reader wants or needs, define what they don't have and probably need to buy
Give reasons as to what a certain product is offering, its advantages, disadvantages, price, warrantee, cost of maintenance, and other such details. Make it one of the best available in today's market. Include how it is better than many other products.
Give examples as to how it can satisfy their needs or wants, and if possible, include reviews by actual people who have bought that product.
Let's apply these rules in the following passage. Let's say our blog is about a new baby toy that looks like a cell phone and reads out the number of the digit on the keypad that the baby presses.
As babies get older, they need new things to keep them engaged. While some might think giving a baby a cell phone with cartoons is a good idea, research has shown that the radiation from a cell phone is quite harmful to its delicate organs. With so many baby toys to choose from, which one is the best? (Here, you are appealing to an issue the reader is facing)
One toy that seems to engage babies without doing them any harm is the toy cell phone by the Toy Company. This is an affordable toy that lasts for at least a year, and babies seem to love it! Further, it aids them in learning how to count, which is a bonus. The only con is how we might have to change the batteries every now and then, but nevertheless, it seems to be a great product! It is also available in different cartoon formats, such as a Chota Bheem version and a Tom and Jerry version. (Here, you are telling them about how good the product is)
The baby will not only enjoy the sounds the phone makes, but will also help them learn how to count. It will engage them for hours together, and encourage interactive learning. Below are the reviews from people who have purchased this product. (Here, you are giving examples and feedback about the product)
After this point in the passage, include a link to the product.
Persuasive writing goes a long way in determining whether or not you receive a commission. Keeping these points in mind, shape your content in a way that compels readers to buy that product. Make them feel the need to purchase that product immediately.
What makes the Flipkart affiliate program different from others?
Just like Flipkart, two other big e-commerce sites, Amazon and Myntra (apart from many others) also offer affiliate programs to digital marketers. Here, we are going to compare Amazon's program and list out the similarities and differences.
Both Amazon and Flipkart provide its affiliate marketers with the same tools
Unlike Flipkart, you have to provide proof to Amazon. Amazon will need to check your content, the number of posts on your website, and the reach of your website before approving you for the affiliate program. In this aspect, Flipkart is better for new affiliate marketers who haven't established themselves yet.
Amazon provides reports on every transaction. Flipkart, on the other hand, does not provide any daily transaction reports. This makes the affiliate program on Amazon more organized.
The term 'session' on Amazon means 30 days, while on Flipkart it means 30 minutes. In this aspect, Amazon seems to give its associates more time to earn a commission. However, a person who is seriously interested in purchasing a product is most likely to make a purchase through a link within a few minutes, especially if the user refers to your website as the source of buying an item instead of searching for it separately on Flipkart's platform.
The commision rates on Amazon are higher.
Product Category
Fixed
Rates
Apparel & Accessories, Luggage & Bags, Watches, Shoes
9%
Toys & Baby Products | Home | Kitchen Appliances | Kitchen & Housewares
9%
Sports, Fitness & Outdoors | DIY & Tools
9%
Books | Grocery & Gourmet | Pantry | Office & Stationery
8%
Health, Beauty & Personal care | Personal Care Appliances
8%
Jewellery (Excluding silver & Gold coins) | Car, Motorbike, Industrial & Scientific Products | Musical Instruments
8%
Large Appliances | Movies & TV | Music | Software | Video Games
5%
Televisions | Computers |Consumer Electronics & Accessories (excl. Data Storage Devices) | Mobile Accessories
4%
Mobile Phones* | Bicycles & Heavy Gym Equipment | Tyres & Rims
2.5%
Data Storage Devices
2%
Gold & Silver Coins
0.2%
All Other Categories (Furniture| Kindle devices & E-books| Fire TV stick & other Amazon devices | Others
10%
Source: https://affiliate-program.amazon.in/help/operating/schedule
While both programs help bloggers monetize their content in an easy way, it seems to be that the programs are suitable for different kinds of people. Developers with a primarily Indian audience, who are new to blogging or digital marketing will be better off with the Flipkart affiliate program, whereas established bloggers who want organized transaction details might like the Amazon program better.
(Read this article for fascinating tips on how to succeed in an e-commerce business.)
What we've learned so far
Affiliate marketing is a great way to earn money through your blogs or apps. Today's commercial digitalization makes it hard for developers to monetize their content. However, with the tools that Flipkart provides, and considering it's free affiliate marketing program, monetization seems to be much easier.
To summarize:
You earn a commission on every purchase made through the link you have provided in your blog or app within the duration of a single session.
Utilize the tools Flipkart provides you and customize the links or buttons to fit your color scheme and content.
Make sure that your writing is honest, convincing and casual.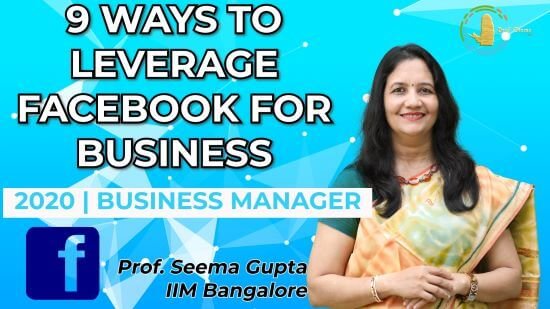 Make the most of your Social Media Marketing strategy by leveraging Facebook for your business and grow exponentially.
Read More »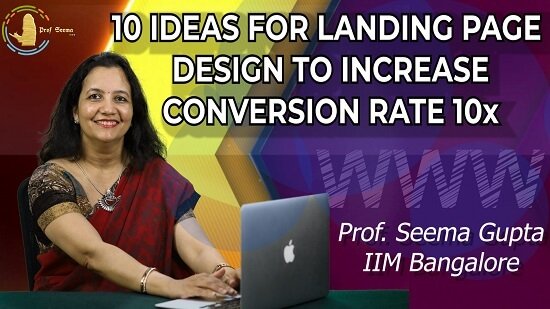 Transformational ideas on how to create the best landing page design and how it can help your business grow by multitudes.
Read More »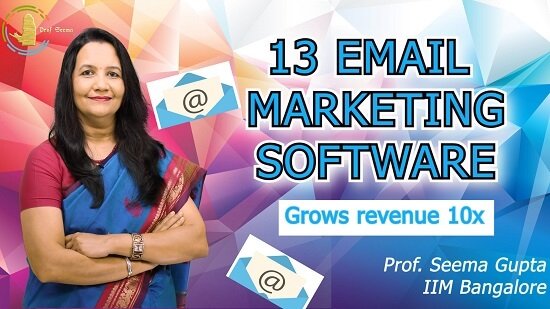 Learn to Automate your email marketing campaign like a pro using latest email marketing software to explode your business.
Read More »
HERE IS HOW I CAN HELP YOUR BUSINESS GROW
Don't just stand by and watch others make millions! Jump in and leverage digital marketing to skyrocket your business!