Master the Art of Hashtags
Imagine getting more likes and comments on your posts and more followers and sales without spending on ads. Want to know how?
There you go, Hashtags will help you with all this.
Download my E-BOOK!
So what are you waiting for? Dive in and learn more.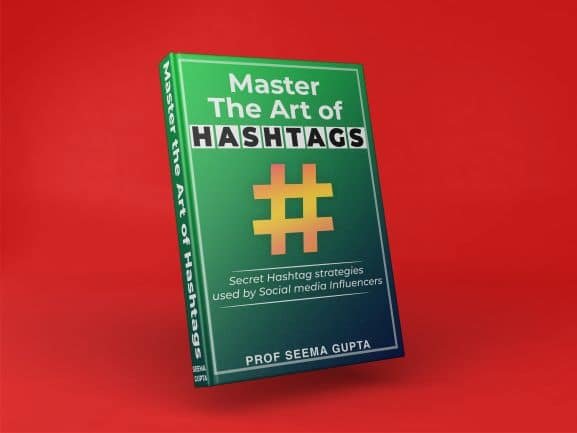 Why should you read this
E-book
Key contents of this
E-book
All I will say is this book is a must read if you want to get into Instagram marketing and to understand how to go about doing it.
I just got finished reading this Hashtag Strategy e-book. Having been in the Internet Marketing for a while, I must say that this was one of the best books I've read on Hashtag strategy on web. This is the book for you!
Great book! the information contained therein is a must for anyone who is considering marketing on the web. I found the content and information invaluable.
If you're a beginner in marketing, this is a good guide to start out. It tells you a few things not to do, red flags. And it has a lot of different tips to get your Hashtag Strategy going, and it gives tons of tips! Easy read! I recommend.
I am not an Instagram marketer but I have plans to get started as an instagram marketer, therefore reading this guide, I had some knowledge on how instagram marketing works, but with this book you don't need to have any knowledge as it provides you a complete strategy.
You can master the art of hashtag strategy with this actionable e-book.
It Increases the reach of your content by 50x and gets more engagement.
It helps to be discovered by more people and grows your followers and drives sales.
Learn about tools for hashtags, types of hashtags and boost your social media marketing.
One should read Master the art of Hashtags e-book:
To get more likes on your posts
To get more followers
To get more sales
To avoid the mistakes others make in hashtags
To learn the strategies and tips for guaranteed success
This book will cover the following topics:
What are hashtags?
What will hashtags give you?
How to find the hashtag for you?
What are the different types of hashtags?
How to use the right Hashtags.
Tips and tricks for Hashtags.