Disclosure: Since I am sharing this content free of cost without any paid subscriptions, some of the links in this post might be affiliate links, which won't cost you anything. Although, all opinions and discussions remain my own.
Introduction
Usually, we tend to assume that registering a good domain name is good enough to get a website active. But to get an active website on the internet, you need to host a website. If you are looking forward to building a website without taking web hosting services, registering domain names will not serve any purpose.  
A Web hosting company will help your website to be accessible to everybody on the Web! I'm sure you came across many Web hosting services on the internet. But do you know which is the best? I highly recommend you to use Glow host.
Glow host specializes in highly available and affordable plans that suit everybody's needs. Stay inquisitive and read on to know why Glow host is the best web hosting service and how they stand out from competitors.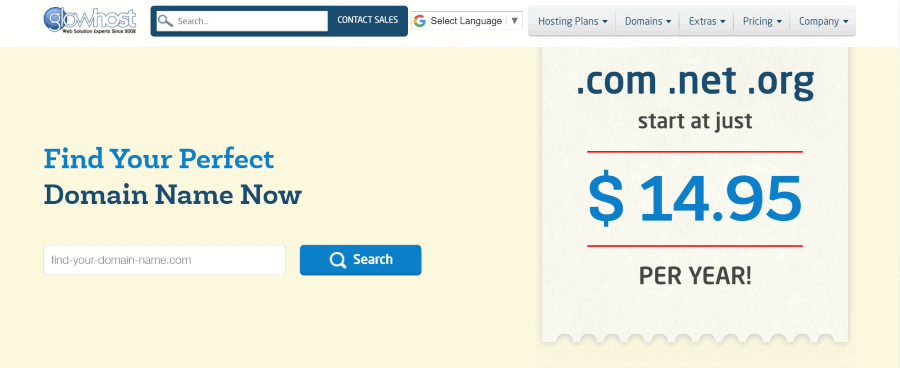 Founded in 2002, Glow host is an award-winning private web hosting provider. It offers a lot of benefits at a minimal cost. Glow host works with individuals, mission-critical enterprises, and businesses. Glow host is well known for providing excellent customer service. They form personal relationships with clients and custom tailor hosting solutions to fit their customer's exact needs instead of the usual cookie-cutter hosting platforms.
Their 91-day money-back guarantee paints the picture of their commitment to bringing you the best, affordable hosting experience possible.
Find the Web Hosting service that is right for you at GlowHost.com!
Check out my article on Namecheap review- Domain and Web Hosting Service.
Every expert was once a beginner. Let me take you through my journey of discovering Glow host.
Background
I was looking for an inexpensive yet reliable host for my new project. After some intense research and googling, I finally decided to contact Glow host via telephone after reading their high reviews and what others said about them. I waited for approximately 30 seconds before being connected to an agent. I had a long list of questions. He answered them patiently, without any hesitation. That boosted my confidence!
Until this day, I'm pleased with the reliability and performance of the service. I consider glow host to be an extremely proficient web host and it manages to answer support tickets within 10 minutes every time I have had to put a ticket into their support. I have had no issues with their uptime. The speed upload of my site is high.
Suppose you are looking for a reliable hosting service along with helpful, extremely responsive customer support. This is one place I can highly recommend to those looking for a new host.
If you are planning to incorporate Glow host into your business here are the numerous features you can enjoy –
Rapid response time – If you are a beginner, I'm sure you are wondering who will guide you through your journey. Glow host offers 24/7 support, rapid response whenever you need it. Their helpful and friendly team will be glad to assist you at once. Glow host provides live chat, telephone, and email support. No bots, no canned responses — talk to real humans only.
Effortless change of host – If your current web host is charging a hefty amount, it might be time to shift to a better one. Transferring your site to a new web host does not have to be as tiring as moving to a new house. It can be effortless if you switch to Glow host.
Environmentally friendly – Glow host is striving hard to reduce carbon footprint and deliver green web hosting. Glow Host is currently a U.S. EPA Green Power Partner.  Glow host is committed to using green alternatives. They use email services and pdfs instead of fax or postal mail to reduce wasteful manufacturing. They produce electronic receipts and invoice.
Customized solutions – Glow host prioritizes customer service. Usually, Web hosting companies provide automated and similar solutions to their customers. Their custom tailor hosting solutions fit their customer's exact needs instead of the usual cookie-cutter hosting platforms.
Domain registration- Using Glow host, your domain registration process is as easy as pie. With selected plans, Glow host is giving away free domain name of your choice. They also offer bulk domain name registration, bulk domain transfer, and free domain renewal options for their users.
Private SSL certificate- SSL security has been deemed a prerequisite if you want to run a safe website for the users. Security Sockets Layer provides a security layer that helps encrypt all communication between the browser and the web server currently serving the page. This security encryption helps to prevent hackers from interruptions and to collect information during a web session. TIP: I highly recommended you turn on SSL for the entire site.
SEO tools – Did you know, over a third of online shoppers use Google, Bing, etc., to find products to buy? So, search engines are your website's best friend. Glow Host offers this feature for E-Commerce Search Engine Optimization. Use descriptive, keyword-driven titles and customize your page URL's for a better match.
1500+ professional design templates – we all love variety. You can choose from thousands of beautifully designed templates to make your journey easier. You can also select from pre-built templates and designs. Just drag and drop your favorite designs to customize your work.
I hope you explore and enjoy these features as much as I did.
After a lot of experimentation, I have made a list of how Glow host is different from competitors. Here is how Glow host stands out –
Uptime – Uptime means how reliably a system has been running.  100% uptime is ideal. Anything less than 99.90% is considered to be performing poorly. Glow Host's high score of 99.95% makes it stand out from its competitors.
Money-back – Glow host offers the customers a 91-day money-back satisfaction guarantee. As a customer, if you are not wholly satisfied with the company's service, you are entitled to a full refund on the hosting service. The money-back option is not applicable for dedicated servers and cloud.
Downtime credit – A SLA  failure period begins once the company has received a detailed report of an event from their customer and ends when the affected service has successfully returned to normal operating status. The customer must provide the report via helpdesk ticket and request the credit during the event.
On the contrary, these were a few challenges I faced while using Glow host. Nonetheless, they had a negligible impact during the process.
ON THE PRICER SIDE – Compared to other hosts, Glow host is pricier. But they compensate for the same by providing excellent features and benefits.
Read- Review of Live Chat- an online chat software
So, what's the verdict?
Cost-saving is an essential aspect of any business. Investing in a critical web hosting service like Glow host is worth it. Glow host offers many free benefits along with a money-back option. This explains the reason behind their trusted and loyal users. If you are looking for a private web hosting service that is inexpensive and reliable, Glow host is the best available option in the market.

Rating
After a lot of research, I have rated Glow host based on many criteria. You can find below my ratings compared to other competitors.
OVERALL RATING: 9/10
USER INTERFACE- 9/10
EASE OF USE: 8.5/10
FEATURES: 10/10
Pricing
Glow host offers different types of plans available to quench everybody's needs. For example, you are a budding entrepreneur, use the personal hosting plan. Similarly, if you own a small enterprise and look forward to widening your network and reach, the professional hosting plan should be your go-to option.
I have collected information regarding each plan, price, and comparison. Keeping reading and stay curious to find which plan suits your needs!
Personal Hosting – As the name suggests, personal hosting is for minimal use. It is a basic plan consisting of 10GB disk space, free domain registration, a free private SSL certificate, etc. The price is $6.97/month.
Unlimited single domain – Unlimited single domain plan starts at $3.47/ month. It offers benefits such as one domain name, free domain registration, unlimited disk space, etc.
Unlimited multi-domain – Unlimited multi-domain is an upgraded version that offers benefits like unlimited domains, free SEO tools, Instant Setup and Activation, WordPress, and other Web apps. It starts at $6.27/month.
Professional hosting – Professional hosting is used by fortune 500 companies. It offers spectacular benefits like 20 GB disk space, unlimited domains, SSL Encrypted Email, FTP and Control Panel, SohoLaunch Web Site Builder – Pro version. The professional hosting plan starts at $12.57/ month.
| | | | | |
| --- | --- | --- | --- | --- |
|   | UNLIMITED SINGLE DOMAIN   | UNLIMITED MULTI-DOMAIN   | PERSONAL HOSTING   | PROFESSIONAL HOSTING   |
|   | $3.47 /MO   | $6.27 /MO   | $6.97 /MO   | $12.57 /MO   |
| Disk Space | Unlimited | Unlimited | 10 GB | 20 GB |
| Monthly Transfer | Unlimited | Unlimited | 100 GB | 250 GB |
| Unlimited Domains | 1 Domain | YES | YES | YES |
| Free Domain Registration | YES | YES | YES | YES |
| Free Private SSL Certificate | YES | YES | YES | YES |
| SSL Encrypted Email, FTP, and Control Panel | YES | YES | YES | YES |
| 3x Redundant File Storage | YES | YES | YES | YES |
| McAfee Secure | Free McAfee Secure With Site Seal | Free McAfee Secure With Site Seal | Free McAfee Secure With Site Seal | Free McAfee Secure With Site Seal |
| Free SEO Tools | YES | YES | YES | YES |
| SohoLaunch Web Site Builder | Basic Version | Basic Version | Pro Version | Pro Version |
| WordPress & Hundreds of Other Web Apps | YES | YES | YES | YES |
| Instant Setup and Activation | YES | YES | YES | YES |
| PHP, Python, and Ruby Version Selector | YES | YES | YES | YES |
| 1500+ Design Templates | $9.00/mo FREE! | $9.00/mo FREE! | $9.00/mo FREE! | $9.00/mo FREE! |
| FFmpeg Support | NO | NO | YES | YES |
| Free Dedicated IP Address | NO | NO | NO | YES |
| Optimum Cache | NO | NO |  NO | YES |
Conclusion
Creating and publishing a website and choosing the perfect domain name might seem like a tedious process. But with the result, you will be amazed to see the enormous impact it has made. Especially with the help of a private web hosting service like Glow Host, it's easier than ever.
Glow host is an award-winning, private website hosting provider which has captured a vast customer base soon after its introduction in 2002. People all over the globe seem to benefit from Glow Host. It has high ratings and reviews on the internet. Glow host provides Domain names, McAfree secure with a seal, private SSL certificate to its users. You can try it for free without giving credit card details.
As the saying goes, not all five fingers are the same. Whatever plan works for somebody else may not work for you. Be sure to try your hand at everything. After all, experimentation is the key to triumph. Once your website is up and running, you will come across some issues. You can modify your website if you find any glitches. I always recommend you to begin with the basic plan and upgrade. You will be able to experiment and learn new features. There is always a learning curve.
To sum it up, you can use Glow host as a nominal option to support your business. It's easy to use, and security features have impressed many users. Remember to save some room in your budget for extra costs you are likely to encounter while using Glow Host. 
I'm sure you have made up your mind to pick your perfect plan that best suits your interest. Make sure to turn your Glow host dreams into a reality!
Did you have a different experience while working with Glow Host?  Let us know in the comments below. Thank you for reading!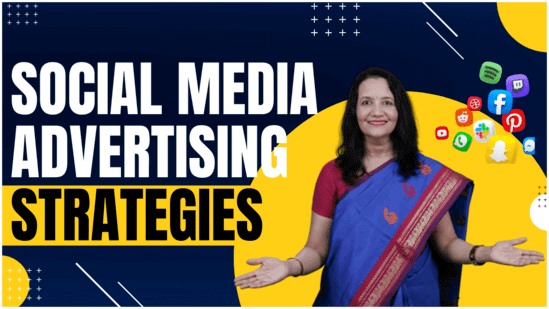 Spread the loveAccording to a study, an average person scrolls close to 300 feet of social media content every day. That's the height of Qutub Minar! Thinking about the amount of time that we tend to spend on social media daily, I find it quite believable. The main idea for social network advertising is to
Read More »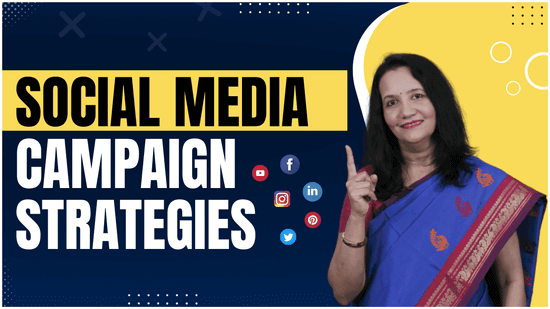 Spread the loveDo you want to create social media campaigns that will make your brand a sensation? Read these five strategies to grow your social media and blow your audiences' mind.Social media campaign is nothing but a series of coordinated activities aimed to promote your product or raise brand awareness in a community. We all
Read More »
Do you want to create excellent landing pages? Do you want to cutdown the cost required to hire a webpage creator. Read the article to know about SeedProd, an excellent landing page builder plugin for WordPress.
Read More »
HERE IS HOW I CAN HELP YOUR BUSINESS GROW
Don't just stand by and watch others make millions! Jump in and leverage digital marketing to skyrocket your business!