Marketing is not just about promoting the brand on different platforms. It is more about connecting with the audience emotionally. Today, people prefer authenticity over advertising.
People want to know genuine reviews, ratings, and testimonials. And not just by reading it from some websites but from sources that are credible. This is where social media influencers come into play.
Influencer social media marketing is the new cool in the marketing industry.
Also check out my blog on Review of Promo Republic – Social Media Tool for Content Posting, Collaboration, and Approval
What is influencer social media marketing?
Influencer marketing is a strategy in which the brands partner with some popular social media people to promote their product. These influencers have a huge fan base, and they review, rate, and promote the product to their audience.
You must know that it is not easy to build traffic on your social media accounts, and that is why these influencers charge according to their popularity.
The best example is YouTube; you must have seen the YouTubers promoting some brand and providing their reviews. All this is paid!
Check out my blog on What No one Tells You About Social Media Engagement
Why influencer social media marketing?
Now, why is it useful?
Let me give you some data.
If you use influencer marketing, you will likely get 11 times more return on investment (ROI) than traditional marketing.
Twitter reported a 5.2 times more increase in the purchase when the brand is promoted through influencers.
40% of the people purchased an item online after seeing it used by some influencer on YouTube, Instagram, Facebook, or Twitter.
74% of consumers trust an influencer more than a traditional celebrity.
Source: Digital Marketing Institute
Well, is there anything to say? Aren't those stats enough? 😉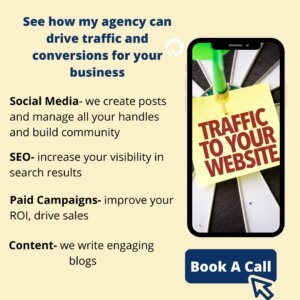 What do they provide?
These influencers provide almost everything that a brand needs.
They provide a reach to a bigger audience
They build trust for your brand
Help you to grow the social following of the brand
Increase the site traffic
Bring more leads
Drive more sales
For example, if you are a brand with a fixed budget, don't you think influencer marketing on social media would be a better option than traditional methods?
Now, let me tell you what should be your influencer social media strategy to ensure that you get the maximum output.
Check out my blog on Marketing Consultant- A Hidden Treasure for Business Growth
Which influencers should you recruit?
This is where the people with no experience fail. Always keep in mind it is not just about having followers in millions! It is about having the right audience.
For example, one of the most popular technology channels is Technical Guruji. He has 16 M + followers on YouTube. You must think it would be a fair idea to promote any product on this channel, but wait! Do you think your product will do good if it is not related to technical stuff?
You will surely get some results, but the return on investment would be significantly less. Instead, if you choose to promote an electronic product such as earphones or speakers, you are more likely to get business results.
This is just simple logic. So, do study your audience and see whether the influencer's audience matches your audience or not!
I have an eye on the engagement!
Since you know your audience and have started looking for an influencer, there is another thing you need to see very precisely.
This is the "engagement ratio," higher engagement ratio is an indication that this influencer has built up an organic audience. This is a crucial step!
Just seeing followers is not enough.
In the case of Instagram, you need to see the number of likes and comments on their post and compare it to the number of followers they have.
For YouTube, see the number of views, likes, and comments on the video. Usually, seeing the number of views and likes is enough in the case of YouTube.
But how do you know whether the engagement ratio is right for you?
You need to make sure that for a smaller audience of 10k to 20k followers, the ratio is above 5%.
For the audience count of more than 30k, at least 3% of the engagement ratio is required.
Let's look at one of the most famous Indian YouTubers. This is none other than Ashish Chanchlani. Here is promoting an app called LOCO. Now, look at the number of views and number of likes on this video. It's huge! Close to 60.5 million views and 1.6 million likes!
He has around 17 million subscribers. Considering that number, his engagement rate is pretty high. That makes him one of the best influencers to promote.
Is engagement rate enough?
Short answer, NO.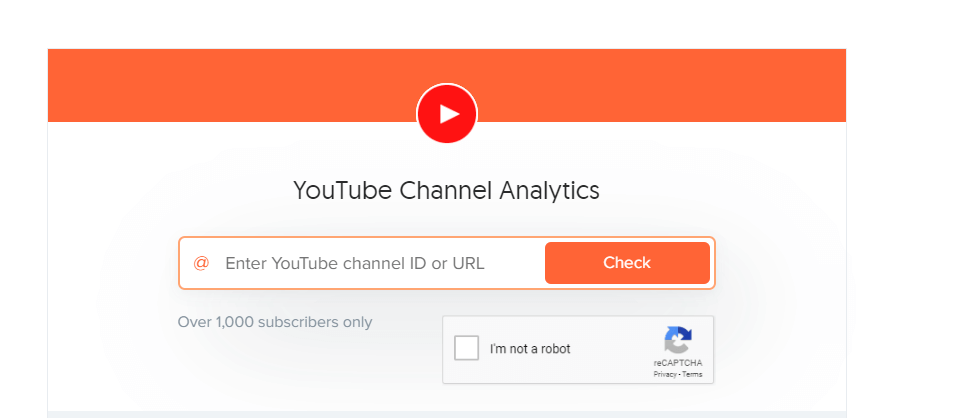 This is one of the features of upfluence, which allows you to see any YouTube channel's analytics. As shown above, you can put the URL of any YouTube channel and see your target audience's engagement.
This will increase the chances of reaching the desired audience.
A quick tip – there is something called "fake influencers" on Instagram! Some people can cheat the system and buy "fake" followers who are nothing but bots! Although Instagram is working on removing those accounts, you still have to be very careful not to fall into this trap. People even buy likes, several views on the video, and comments! So, please do your complete research by visiting their blogs or website.  This may seem a small thing to you, but it can cost you a lot of time and money! So, be aware.
Where to find influencers?
Well, you can either directly contact the influencer through their social media account, or you can use the platforms like FameBit. I recommend FameBit because YouTube itself backs it.
Such platforms are easy to use because you can reach an audience by age, number of followers, engagement cost, cost per commission, etc. You can just reach the right influencer by using this platform.
If you have a cosmetic product, you need a beauty influencer
If you have a sports product, you need a sports influencer
If you have a gaming product, you need a gaming streamer
This is how it works!
It is all about targeting the right audience.
There are some more platforms that will help you to find your perfect influencer!
These platforms will give you the data to study and decide.
For example, this is the ahrefs platform. Here you can find the influencers according to your content. The substantial portion shows the rating, traffic value, and detailed social media analysis to help you find the perfect influencer for you.
Some of the other tools are:
Littlebird
Grouphigh
Cision
Followerwonk
Buzzsumo
Topsay
Now, since you know how to find the right influencer for you, let's talk some business 😉
How to grow your business with influencers mutually?
Now, there are many ways to do that.
Usually, when influencers promote your brand, they share a referral code that offers a significant discount to your audience. It is not just that, influencers also make a commission according to the number of sales!
Just like affiliate marketing!
If you don't know about affiliate marketing, what the heck are you doing in this digital world 🙂
Well, don't worry; quickly go and check out these fantastic articles on affiliate marketing.
Ways to earn Flipkart affiliate commission.
How to do affiliate marketing in India.
Relationship with influencers
It is essential to maintain a good relationship in terms of short and long-term business.
Why?
Simply, because
70% of the teenagers on YouTube trust influencers much more than any brand celebrity.
49% of consumers depend on the recommendation by influencers.
89% of marketers say that return on investment on influence marketing is almost comparable or even better than the marketing on the channels.
To know some more stats check out 20 influencer marketing stats that will surprise you.
Jack ma, one of the most outstanding entrepreneurs of all time, once said that you should be focusing on the young audience to try out new products because they are connected to technology, and they will further take your brand to the older audience.
This is such a great marketing strategy!
This is exactly what influencers are giving you!
For example, there is a brand that wants to promote its app. They connect with an influencer and promote the app because teenagers and the younger audience are more likely to use that app. Those young people will make the older people in their house understand the importance of that app, and hence marketing is done through word of mouth!
Such a great plan, right?
 Long term partnership with the social media influencer
Talking about profit, it is much better to have a long-term partnership with the social media influencer than just one or two promotions.
Long term promotion will provide you
Better brand association
Better return on investment
Better credibility
For example, if you have a brand you would like to promote, then don't just partner with an influencer for one or two promotions. Try to make a long-term contract and make sure that the social marketing influencer regularly promotes your product.
This has proven to be a better strategy for promotion!
Influencers have a great network
There is a saying, "your network is your net worth." And this is the secret to becoming successful.
Mostly, the YouTubers with a fair amount of subscribers also have a good fan base on Instagram and Twitter platforms. You should make sure that your product is not only promoted on their YouTube channel but also their other social media accounts!
If people see them using the product on their own, your brand's traffic will increase tremendously.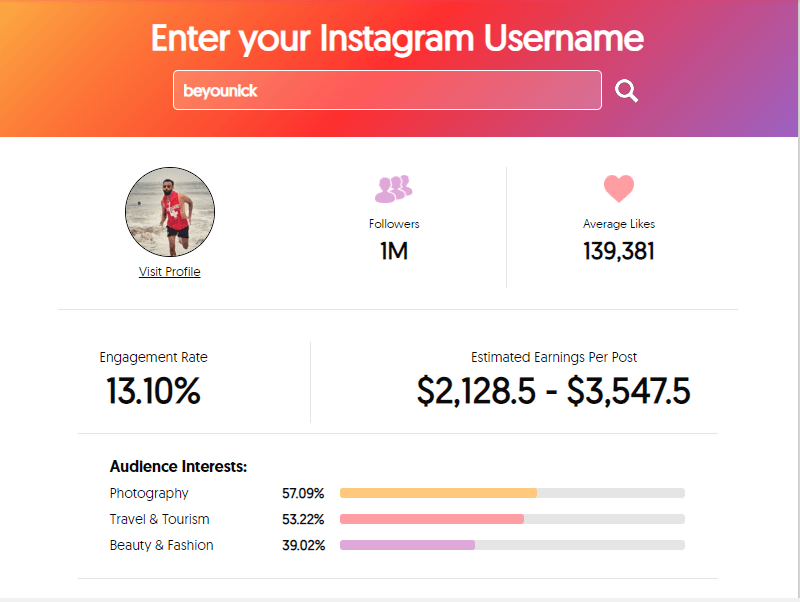 Using upfluence, I have compared the Instagram statistics of two YouTubers. One is Bhuvam Bam, and the other is BeYouNick. Now you can see the difference between their followers and engagement rates.
Who do you think is better?
One has a higher engagement rate, and the other has higher followers. The first one is better because 7.81% of  9 million is more than 13.10% of 1 million.
But there is also a vast difference in their projected rates!
Usually, this rate is pretty accurate. Hence, it all comes down to your budget. If you are low with the budget I would recommend you to go with smaller influencer. If you are doing it for the first time, then it is reasonable not to spend all the money in one shot.
I am now talking about Bhuvan Bam's bb ki vines. He is the first YouTuber in India to finish the mark of 10 million subscribers and is arguably one of the most famous YouTubers.
Let me know in the comments who you would choose?
If you have seen his videos, then you must have seen him promoting mivi earphones. And it is not just once or twice. He has been promoting it for months!
Even when he is live streaming on YouTube, he uses mivi earphones. That is how trust is built!
And not just that, he regularly posts his photos on Instagram using mivi earphones.
Even in his Instagram stories, you can find some sort of promotion!
See, that's how the long-term partnership works, and it is effective!
Influencers affect your SEO
If you have an influencer, not only your social media following will increase, but it will also help you to improve SEO.
Watch this video to know how to improve video SEO.
As your brand traffic increases, your SEO also begins to improve!
What do influencers get?
Well, there are several different ways how influencers are benefitted.
Cash
This is very obvious. This is one of the most common ways how influencers earn money. This is a straightforward method.
Different influencers charge differently according to their niche and followers. Most of the time, it is fixed. For long-term partnerships, you may get some discounts as well.
There is a general formula that people follow
Influencers usually charge according to per 1000 views.
For example, if a YouTuber charges 3000 rupees per 1000 views.
Then the amount you will pay is
(3000 * number of views/1000) + some extra rate for other handles.
Free products and discount
This is one of the best ways to build a relationship. Why not give some free products and some special discount to that person. Often the brand gives them some free products because in the future, when they use that brand, they will automatically promote their brand. Smart, isn't it?
Commission
I have already told you about this. This is very straightforward to do business. The more sales you make, the more commissions you get.
Creative freedom
This is interesting!
77% of influencers said that creative freedom is essential to them. They like to work with the brand, which gives them freedom! Every creator is unique in their way so let them do their job!
Some more marketing strategies
Organize giveaways and contests with your influencer
This is also a brilliant way to build a strong customer base. This also builds trust in your customers.
If you do it correctly, then this will benefit you a lot. Who doesn't like gifts?
For example, if you have an electronic product, let's say earphones, you can do a contest on some festivals; considering India is a land of festivals, you will get many opportunities. You can ask your customers to do a small task as simple as following your brand on Instagram and commenting on the name of their favorite cartoon character name.
Now, this sounds fun and will also promote your brand!
If your influencer has, let's say 2.9 million followers and will complete a 3 million fan base, you can collaborate with them to give away your product.
All these things have shown to increase the traffic and the sale.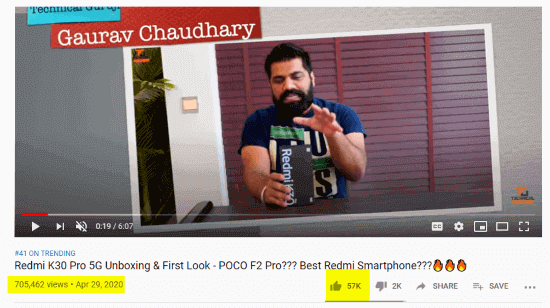 This is a technical channel that includes unboxing, reviews, and what not!
He has tie-ups with many big brands and regularly offers something or the other to his audience: phones, speakers, and the entire cool tech stuff. You just name it! Why wouldn't anyone participate in this free contest?
Mind you; he has more than 16 million subscribers!
 You can make influencers use campaign-related hashtags.
Hashtags are always great!
This is one of the keys to getting discovered by a relevant audience. It indeed takes time and effort, but it can do wonders!
This is great when it comes to Instagram. If the influencers use perfect hashtags and the promotion in their post, the chances are that your influencer will also gain some more followers, and your product will reach a much larger audience.
Check my video on how to choose best hastags.
Also, do check out this fantastic article on smart tips for hashtags for likes on Instagram.
Tell influencers to write honest reviews
People love honest reviews, believe it or not! This never fails to attract new customers. Testimonials and reviews are even more critical if you are a new brand.
Tell you influencers to use your product and give an honest review. Tell them to share their experience with the audience. This is an evergreen method.
For example, you can ask influencers to use your product for a few weeks and keep posting about your product on social media platforms. Even before the review is posted, the people will know about the product, and reviewing it will further bring popularity and sales.
Some tools to keep your marketing campaign on track
Tracking your campaign is an integral part of marketing. It will help you to make better choices and improve the return on investment.
If you have access to detailed metrics, your efforts will go in the right direction.
This is a screenshot of the platform named traackr. You can collaborate and keep the record; you can add your custom data to influencers' profiles, automate your work and tier your influencers.
Such platforms are easy to use and give provide you transparency of work
Here is a list of some more tools that will help you keep track of records and trends.
Dealspotr marketplace
Klear
Grouphigh
Onalyatica
Tomoson
Buzzsumo
Hypr
Octoly
Influenster
Tribegroup
These tools will help you to keep track of everything, literally everything. Each tool has its features. Some of these tools will help you from finding a social media influencer to managing the marketing campaigns.
I would highly recommend using these tools whenever you are doing social media marketing with influencers.
Last but not least let's talk about some other benefits.
Finally, what do you get
Apart from selling your products, you get a lot of long-term benefits from influencer marketing social media.
Brand awareness
This is one of the best long-term returns on investment you can get as a brand. It creates a buzz about your brand among the people. People start to know you, and that is what a brand needs!
Better brand perception
Influencers maintain a good relationship with their followers. They engage with their followers more often. So, if an influencer promotes your brand, it creates a good perception of your brand among the people.
Increased traffic and engagement
This is pretty obvious. This was the whole purpose of promoting. Since influencers provide your brand's link during the promotions, you tend to get more traffic and following on social media accounts.
Is all this necessary?
Well, frankly speaking, nothing is necessary if you don't want exceptional growth in the business.
This is the latest marketing trend, and even big brands follow this trend.
If you calculate your budget and return on investment, you will understand that this is one of the best ways to do marketing in the 21st century.
In the comment section, tell me who is your favorite influencer, and who would you choose to promote your product or service.
To sum it up
Influence social media marketing is when your brand is promoted by an influencer who has many followers on social media accounts.
Influencer provides a bigger audience, builds trust among people, helps grow social media platforms, increases traffic, etc.
Try to get an engagement ratio of at least 5% for 10k to 20k followers and at least 3% for followers more than 30k.
Be aware of the fake accounts. Do complete research.
It is essential to maintain a good relationship with your influencer. It is always a great idea to have a long-term partnership for better results.
You can give influencers cash, free products, and discount coupons, commission, and creative freedom.
Make use of hashtags.
Use marketing tools to track your marketing campaign.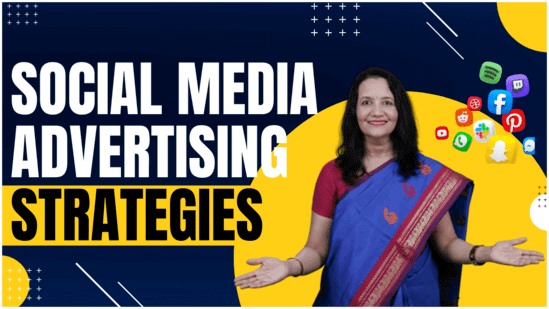 Spread the loveAccording to a study, an average person scrolls close to 300 feet of social media content every day. That's the height of Qutub Minar! Thinking about the amount of time that we tend to spend on social media daily, I find it quite believable. The main idea for social network advertising is to
Read More »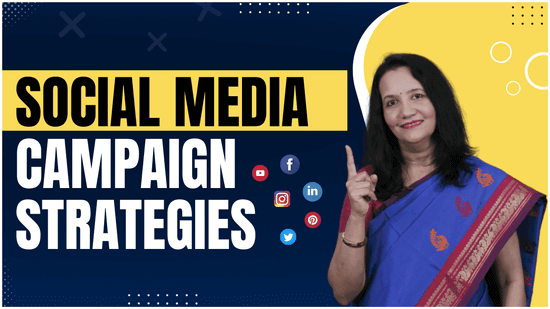 Spread the loveDo you want to create social media campaigns that will make your brand a sensation? Read these five strategies to grow your social media and blow your audiences' mind.Social media campaign is nothing but a series of coordinated activities aimed to promote your product or raise brand awareness in a community. We all
Read More »
Do you want to create excellent landing pages? Do you want to cutdown the cost required to hire a webpage creator. Read the article to know about SeedProd, an excellent landing page builder plugin for WordPress.
Read More »
HERE IS HOW I CAN HELP YOUR BUSINESS GROW
Don't just stand by and watch others make millions! Jump in and leverage digital marketing to skyrocket your business!