Mark Zuckerberg is known for his smart business moves, and buying WhatsApp is one of those. It has 1.5 billion active users globally due to ease of use and the trust it has propagated among users.
With its free communication platform, so widely used by almost everyone supporting real-time communication that helps text, video and audio messages, it is no wonder that many businesses have taken advantage of what WhatsApp has to offer.
WhatsApp introduced its business-oriented app in India in 2018. WhatsApp needs no new skills to use; everyone knows how to use it. While the regular WhatsApp messenger is probably enough for small businesses, using the WhatsApp Business App will provide you with far more credibility. The WhatsApp Business App is available on both Android and Apple.
In this article, I will give you the different ways of using WhatsApp for business successfully. Here is a WhatsApp for business step by step guide. So, read on!
Check out my article on WhatsApp web for business.
1. Install the WhatsApp Business App
This step is pretty obvious. No explanations required. Just go ahead and download WhatsApp business. We'll wait for you right here until you're ready. Now go on, install it! WhatsApp business pricing is Zero! Yes, you read it right 🙂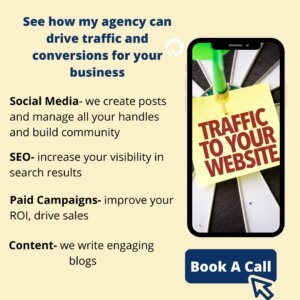 2. Set up your Profile and App
While it is evident, as a note, use your business number, not your phone. This will make verification of your business for the WhatsApp Business account easier. Create your profile by going to Settings >Business Settings >Profile. Enter all of your details as accurate as possible to the extent of your knowledge. Remember, your business account on WhatsApp will be verified. So, to truly make use of the advantages from WhatsApp for Business, give correct details of your business and about yourself.
Now, to set the app up for your business, go to Settings > Business Settings. You'll see three different kinds of messages,
Away messages
Greeting messages
Quick replies
Away messages can be sent to the customers who choose to message you when you cannot reply to them. These can be automated, so you don't need to type physically, I am sorry I can't talk right now.
These away messages can be either custom scheduled or with the option of sending them at all times. If working hours are from 9 AM to 5 PM, then you can custom schedule you are away message from 5 PM to 9 AM. Of course, you can always choose to send a sorry, we're out for a while! But then, what's the point of opening a WhatsApp business account for your customers?
Note: You can't have away messages on groups, so try to steer clear of any unnecessary WhatsApp groups.
Greeting messages are automated and by default send a hello the first time someone messages your account, or after they've messaged after several days of inactivity (14 days, to be precise). You can see an example of automated messages from WHO's official business account, set up in response to the recent COVID-19 pandemic.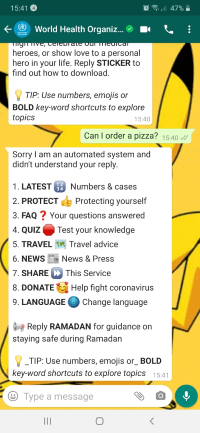 As you can see, the messages are entirely automated, and can't give much in reply to personalized questions.
Of course, chances of your customers asking to order a pizza are rare (unless you are a pizza business). Still, if you can manage to reply to customers personally, it would do wonders for your business in terms of customer service.
There are specific issues with automation. They lack the human touch. Your customers, though at ease from the quick replies, will smell out the automation. It will get annoying when people want specific answers to specific questions.
Quick replies are a way to send longer messages to your customers while you would probably type a single word. These can be customized. Suppose you have a long letter, something like:
Thank you for ordering from Paneer waala Pizza! We hope you enjoyed our service and our pizza! We are glad you decided to message us on our official WhatsApp Business account, you can find all our details in the bio. Thank you once again!
So instead of typing all of that, you can tell WhatsApp to send the above message whenever you receive an order.
These whatsapp business features save an insane amount of time, so be sure to take a few minutes at the start to set these features up according to your requirements.
Another pretty obvious note: Any reply you require to send will be only made when you have an active Internet connection. If you care about your timing and don't want your customers waiting for a reply, then take care of your Internet connection.
Read- Review of Live Chat- an online chat software
3. Use Labels
You are a business; you've got a lot going on! And it doesn't help you when you announce that you've got an official business account and anyone who wants info can message you on WhatsApp. Chances are, you are going to get several messages a day, and you won't be able to keep track.
The WhatsApp Business App allows you to label conversations and people that have sent you messages. Let's say you have someone who messaged you for the first time and has never worked with you before. Label them as New Customer so that you know how to deal with them. You might have an older contact, label them as Frequent Customer.
The way you deal with a new customer, an older one, and a professional contact are all different, so labelling them according to their association with your business will help you keep track about how you should deal with each contact. To add a new label, go to the menu of the chat > New Label. Once you've put a label, save it.
Make sure you use proper, comprehensible labels. At least enough for you to understand. We don't want to talk to a new customer about last week's supplies and scare him off, do we?
4. Go over your stats- and balance them out.
You know how in the traditional WhatsApp, we can see the number of chats, the number of messages received, and unread messages?
Well, for your business account, you can see the messages sent, delivered, read and received. The number of unread messages will be shown at the top, as a number next to chats. Try to balance out the number of unread messages with the read ones, the read ones with the sent ones. Your goal is to reach out to everyone who has reached out to you. It also gives you an idea as to how many people are willing to contact you, which is a good sign.
5. One on one support- How may I help you?
You know those people in stores who sometimes get annoying, asking you if they may help you even when you didn't ask for it?
Complaints from the customer answered directly by customer service is a kind of one on one support; the business talks now to the customer who needs help. All the previous WhatsApp business account features, the labels and different types of messages, the short cuts with quick replies, all facilitate you in providing one on one support to your customers.
One cool way to facilitate one on one support is by connecting WhatsApp with Facebook. If you have a business page on Facebook and you posted something about new products, you can include a link that takes the customer to your WhatsApp chat, where they can ask their queries.
6.  Go all guns blazing- Post updates and advertise!
Businesses advertise their content on television, where they aren't even sure if these people want to associate with them or not!
 But one thing is for sure, the people who have messaged you on WhatsApp have at least considered contacting you, instantly making them prospective customers. So, advertise to them!
You can send an update to the members of a broadcast list. These updates could be about anything, a change in your working hours, the latest offers you have, or even a change in location or opening of a new branch.
Label anyone who seems interested under a proper name, like Prospective.
Whenever you have got something interesting up, please put all of your Prospective labelled contacts in a broadcast list and send them an update. Who knows, it just might work wonders for you and convert prospective customers to loyal ones.
But do not spam hundreds of people with daily ads and updates. Just let them know something that would benefit them; Put yourself in their shoes and think, what would I want to know that would help me?
7. Work it like traditional WhatsApp and post tons of statuses.
No marketer can stress how important it is for you to contact your customer base continuously enough.
While seeing hundreds of statuses as soon as you wake up is rather annoying, you can update statuses that are informative and interesting, but aren't overbearing.
Go for something like five statuses a week, with one or two posts in each. Use catchy phrases and pictures that are attractive.
You can post an update, or do something engaging like Zinda Tilismath ads on buses in Hyderabad.
For the unaware, Zinda Tilismath is a strong eucalyptus-based liquid used for colds and the like. We know that the probability of finding a seat on the bus during rush hour in Hyderabad is close to 0, out of boredom, we tend to look out windows and above it.
Zinda Tilismath has ads in the following format above the windows:
Q: What is the longest river in the world? A: Nile
Q: Who was the first Indian to win a Nobel prize? A: Rabindranath Tagore
Q: What is the best medicine for an upset stomach? A: Few drops of Zinda Tilismath taken with sugar and water.
Not only did you learn a bit of trivia, but you were also told a different way to use this cold medicine. The ad is compelling, engaging bus passengers for the few seconds that they read it.
Your statuses should be like this, short and engaging. Maybe ask a question in the first post of your status and provide an answer in the second post.
Or put something funny in, like a meme, as we have done here.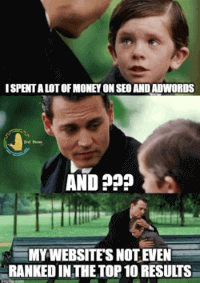 Speaking of which, if you want to learn more about Instagram marketing, check out the video below.
This is a story that we've put up on Instagram, but it will work well with WhatsApp statuses. Whatever you do, the comedy will always click with your audiences. So be sure to get your creative team to work and comically connect with your audiences.
8. Send confirmations and consumer info
Best known from BookMyShow, you can send your customers their receipts and confirmations.
When you book a show on BookMyShow, like a movie, you will get a copy of your ticket with the QR code on WhatsApp. This makes it all the more convenient than sending it through email or having them take a printout.
Order confirmations, tracking statuses, receipts, anything and everything, can be sent through WhatsApp. Because of how easy WhatsApp is to navigate through, everyone from ages 18 to 80 can use it. This will be convenient for elders too.
Also, you are saving the lives of several trees by not using paper, which is pretty awesome.
9. Take note from these fantastic businesses!
You aren't the first person who has thought about considering using company WhatsApp for the improvement of your business. And you can take note of a few people who have pioneered the use of WhatsApp in such a way.
Russsh
A Mumbai errand running service that uses WhatsApp as a booking platform. What's so genius about that?
Well, first thing, you don't have to worry about your consumers getting distracted by ads of several other things. And it is so much cheaper than hosting a website that can perform all the tasks of booking, tracking and confirmations that you need! Not only is it cost-effective, but anyone can book on WhatsApp, everyone is so used to it!
Local restaurants that take orders on WhatsApp
No need to pay extra for Zomato or Swiggy, or any additional costs that come with embedding an order placing and delivery service on your website. You probably don't need a website!
Several local food centres have started doing this. Once a customer WhatsApps you, you can set quick replies that say Hey, we have taken your order! On the way! If you are tech-savvy enough, you can automate everything, even according to the unique dishes that have been ordered.
Suppose you can't serve in a specific location, set another quick reply that says Sorry! Our services do not extend that far! Thanks for ordering.
Send them their bill amount, receipts and maybe even live location of the delivery man are examples of using WhatsApp to the fullest.
Medical Consultation
Of course, if you have a super serious issue, don't wait on a WhatsApp doctor to prescribe you something. But the basic stuff, like a slight fever or an arthritis ache, can be solved over a chat on WhatsApp.
Thanks to the wide range of data types that WhatsApp supports in its chat, a patient can send pictures pretty only to a doctor. Imagine the amount of time and energy this would save! I imagine this is best suited for dermatologists, who can look at pictures of typical rashes and ask basic questions, saving patients from a lot of embarrassment.
A quick reply that says, Hey, I can't tell if this is something I can treat right through WhatsApp. Why don't I take a closer look? Book an appointment and drop by! Along with a map that points to the exact location of the clinic will look tons more professional.
Several medical stores have patients send them pictures of their prescription. They take a look at the medicines and deliver the ones you need to your house. Thank you for sending us your prescription. Unfortunately, we don't have all the medicines that you require. We want to order them for you if you have the time to wait, or suggest you ask another store if the drugs are needed urgently. Sorry for the inconvenience! And, thank you for sending us your prescription. Your order has been noted, and the medicines will be delivered shortly.
So much time and money and effort saved on the platform that people thought could only be used for chatting.
Delhi Police
A few months ago, the Delhi police department announced that they would be launching a WhatsApp number upon which people can complain against hate messages.
Especially during the time of the pandemic, dubbed the "WhatsApp University," a lot of fake news and hate is being circulated amongst groups.
This shows you how cautious you have to be while using WhatsApp, and what you shouldn't do on it. You, as a businessperson, primarily should never circulate messages that may not be true. Confirmation is key.
When you think reporting the message isn't enough and the police need to step in, you can WhatsApp your complaint to the Delhi Police. They will forward the complaint to the police department if it seems genuine. Isn't that genius and convenient?
Education Services
Another huge name that you are bound to hear when it comes to digital marketing in India, Sorav Jain was one of the first Indians to harness the power of the WhatsApp for business app when it was launched.
In his YouTube video, Sorav explains how he connected a chatbot on his website to his WhatsApp. Not new to innovation, he automated the chatbot in such a way that the user has to choose a reply, mostly being yes or no.
When he connected the chatbot to his WhatsApp number, he was able to reply personally to people who have specific doubts on WhatsApp, not limiting users' info to whatever is in the chatbot. A great example of one on one service to his customers!
Do you want to learn more about YouTube marketing too? Be sure to read 31 Creative Ways to Get YouTube Subscribers.
Check out this video on How to Grow with 0 views and 0 subscribers?
Automation is essential but isn't everything; Nothing can replace one on one customer service. Try to reply to as many personal messages as possible, giving your customers a feeling of being taken care of.
10. What you definitely shouldn't do
We've already talked about circulating fake messages, so, don't broadcast any messages unless you think they will help your business and are entirely authentic.
Do not spam your customers. Send them only the required messages and post only a few relevant statuses. Please don't do this every day either; Do it regularly but with enough room to breathe.
Do not postpone setting up the app. Have all the quick replies ready and labels thought of before you announce that you have a WhatsApp number.
To Conclude
If you have a business, definitely install the app. It's available both on Android and Apple.
Set up your profile and app with accurate information. Have all of your quick replies, away messages and greetings in order.
Label all of your chats. This way, you can keep track of your WhatsApp endeavours.
Provide one on one support wherever you can afford it
Set up broadcast lists and promote your business through messages and statuses.
Think of new ways for your customers to use WhatsApp with your business.
Take note of others, like Russsh, the Delhi Police.
Do not spam, circulate fake messages or postpone setting the app up.
We hope you found this article useful! Let us know how WhatsApp helped your business and share any insights down below in the comments.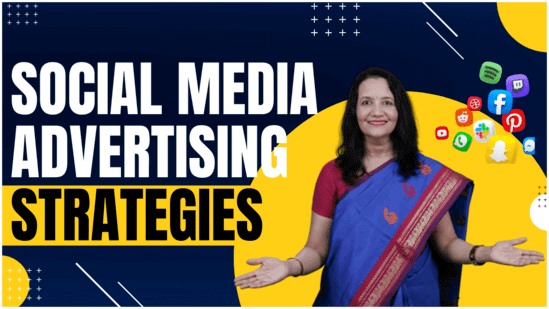 Spread the loveAccording to a study, an average person scrolls close to 300 feet of social media content every day. That's the height of Qutub Minar! Thinking about the amount of time that we tend to spend on social media daily, I find it quite believable. The main idea for social network advertising is to
Read More »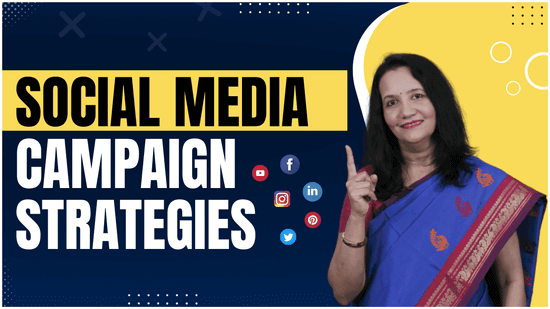 Spread the loveDo you want to create social media campaigns that will make your brand a sensation? Read these five strategies to grow your social media and blow your audiences' mind.Social media campaign is nothing but a series of coordinated activities aimed to promote your product or raise brand awareness in a community. We all
Read More »
Do you want to create excellent landing pages? Do you want to cutdown the cost required to hire a webpage creator. Read the article to know about SeedProd, an excellent landing page builder plugin for WordPress.
Read More »
HERE IS HOW I CAN HELP YOUR BUSINESS GROW
Don't just stand by and watch others make millions! Jump in and leverage digital marketing to skyrocket your business!