Are you a content creator with a blog? Are you a YouTube creator? Do you want to earn money through your website or YouTube channel?
If your answer to the above questions is yes, then Google AdSense and Adsense alternatives for bloggers and Adsense alternatives for Youtube are your support system!  AdSense is an advertising program that helps you publish ads on your website through which you can earn money every time the visitors click on it!
You will be mailman for the company which publishes ad on your website and deliver to their audience and earns money through the process! This way, both the publisher and the advertiser are benefitted!
Well talking about this kind of advertising setup, Google AdSense is the big daddy! However, there are some fantastic alternatives to Ad Sense that work equally well. They are also simple, easy to use, and shall help you speed up your online business!
Let us jump indirectly and look at the 15 best alternatives of AdSense for websites!
Alternatives for AdSense
Media.Net
Media.net is one of the largest global advertising companies. They have a comprehensive portfolio of advertising technology. They are the best at contextual advertising.
They are like the Farhan Akhtar of Bollywood, who can sing, act, direct and produce films all at the same time. Media.Net is also highly proficient at the display, video search, native and mobile advertisement.
To know more about Display marketing, read our blog
They manage to supply high-quality advertisements on more than 500,000 websites. According to the market cap, Media.net is one of the Top 5 ad tech companies worldwide. The significant advantage of Media.net is that it has the highest revenue per thousand impression rates (RPM). You can also access Yahoo and Bing Network searches using this platform.
Since this is a well-established platform, you will be exposed to an extensive network of clients, boosting up your customer base.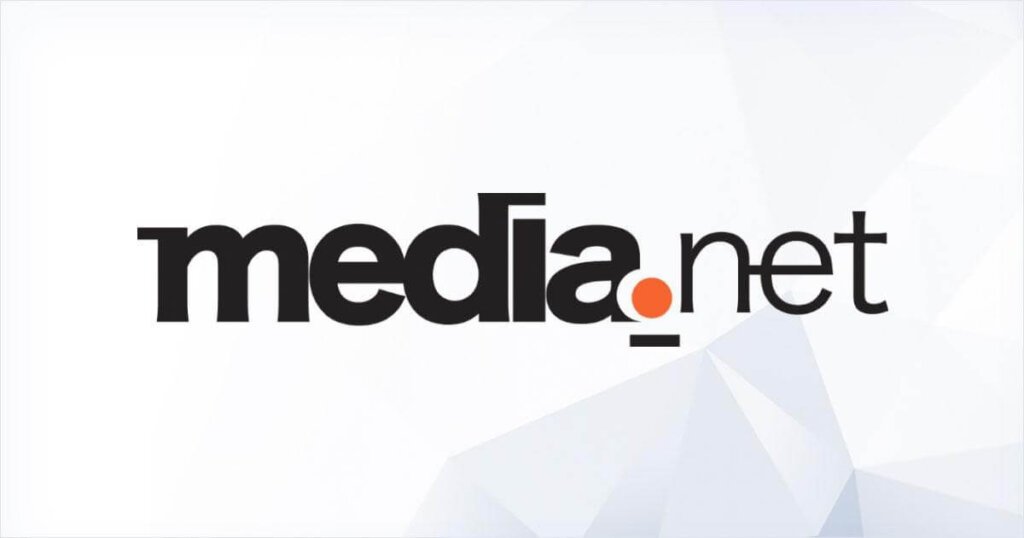 Media.Net is like the boutique next door where you can choose dresses and tailor them according to your preference. It offers several designs to choose from, which can be customized.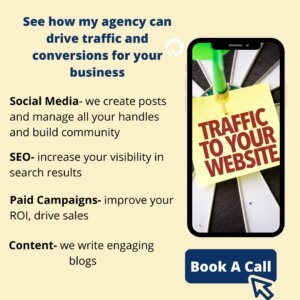 Revcontent
Whenever you go to market for a top for your new pants, have you ever been anxious if you will find the top that matches precisely with your pants? You are the most satisfied when that happens! Well, Revcontent will surely give you the same level of satisfaction.
Revcontent is specialized in native ads.  They are designed to give a tease of your blog by following the same theme and Content of your blog. This way, even your ads can gain exclusivity like your blog. They also offer ads in various other formats like display, mobile, and video.
Like Media.net, Revcontent will provide you with massive exposure to a network of exceptional clients.
Well, Revcontent is highly selective; your website needs to have at least 50,000 monthly visitors and produce quality content. So, to be in the best of the best network, choose RevContent!
To know some Blogging tips, watch our video:
Bidvertiser
BidVertiser has provided services to more than 80,000 publishers and advertisers globally.
The company uses in-house technologies ranging from front-end through the server to backend to provide flexible services to their clients. 
They provide multiple ad formats and target audiences. Publishers can segment their audience according to their demographic profiles.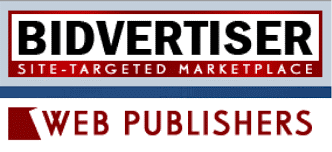 They continuously monitor the traffic and ad quality to ensure complete safety. This is done by using in-house tools and third-party services.
Infolinks
It has named its advertising platform in³- Infolinks, Intent, and Intelligence. Its technology powers the third-largest publisher marketplace in the world that is supporting 100,000+ websites in 128 countries.
Infolinks offers innovative ad solutions to publishers while keeping the look and feel of their websites intact. The company primarily focuses on contextually relevant ads. 
Their placements and layout are known to avoid banner blindness—a user behavior that drastically pulls down ad performance.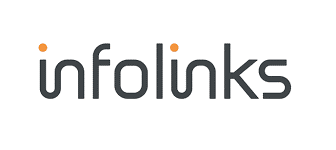 Their services are open to all kinds of publishers irrespective of their website business size.
Propeller Ads
Propeller Ads is an extensive advertising network with more than 100 million desktop and mobile users and 120,000 premium publishing partners.
The reach is across mobile networks worldwide. It enables advertisers to attain their objectives and publishers to monetize traffic with the highest eCPM rates.
Their features include-
More than 750 million ad impressions each day
Self-Service Plan
Various cross-platform ad formats
Real-time data
24/7 Support and Service team
Adversal
Adversal pays, not only for the clicks but also for the impressions! Isn't it a great deal?
Adversal provides a geo-targeting method that makes sure advertisers pay for the ads to be displayed only to the audience they want—for example, promoting a collection of Ralph Lauren clothes only to Bollywood celebrities.
Their CPM rates are fixed in real-time, and payment rates are determined by factors like the quality of your Content and bounce rate on your site and how much an advertiser is willing to pay for your niche.
They give different ad formats like Banner, Medium Rectangle, Pop-under, Skyscraper, Wide Skyscrapers.
PopAds
Popup advertisements are used to interact with consumers actively.
These advertisements help in generating leads by pushing the Content to the forefront of a consumer's attention. They are also used in converting more traffic when done right.
Companies use bright colors, bold texts, and exciting Content to grab attention and highlight their offers. 
PopAds specializes in pop-under ads. Publishers can choose the minimum amount for the bid that they will confirm with the advertisers. One of the exciting features of Pop Ads is that you can request the payment anytime you want!
You can quickly get an account and site approved with PopAds. Overall, this makes it a good AdSense alternative.
AdBuff
With this network, you needn't worry about the number of visitors who visit your website. If you produce good Content with few but potential visitors, you can give AdBuff a try!
AdBuff also provides higher payment rates! The bloggers or content creators receive almost 90 % of the revenue! This is one of the best payouts for ad revenue. AdBuff makes sure all ads are brand safe and decent enough to appear on your website.
One of the exciting features of AdBuff is its various Payment Methods. They offer payment through Payoneer, Bank Wire Transfer, and PayPal. They also offer a very advanced dashboard, which gets updated regularly. This means you can quickly locate and use functions in the platform.
Lastly, AdBuff provides a very detailed report of your performance. And also has friendly customer support which shall help you with all the payment problems.
Taboola
Taboola is another popular advertising platform. It works like Vidyarthi Bhavan in Bangalore, where both supply and demand of dosas are pretty high!
They provide a 100% fill rate by the ad networks. Fill rate is the average number of ad requests that the advertisers usually fill. This means that all the ads created by the publishers get filled by the advertisers! This shows the exposure that you shall receive from this platform!
Like how dosas are served with several chutneys, Taboola also comes with many features like in-feed units and customizable widgets. Taboola is very popular among news websites.
If you wanted to advertise ads on your website using Taboola, you need to have at least 5,00,000 page views minimum.
To increase your website traffic, read our blog.
Taboola is extremely good at segmented targeting and content editing. Also, The Taboola team is helpful and willing to put in the time and effort to explain the platform and provide recommendations.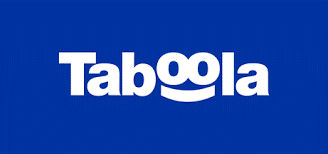 AdRecover
AdRecover majorly deals with ad blockers. Ad blockers, as the name suggests, prevent ads from being visible on a website. Now you may wonder how we can advertise if the ads are blocked? For this purpose, AdRecover works with the ad blockers by publishing user-friendly and non-intrusive ads to the users who use these adblockers! 
It only works with ad blockers, AdBlock, AdBlockPlus, and Crystal.
Working with AdRecover is like attending a classical music concert! This is because, just like the concert, AdRecover also has an exclusive set of audiences. They don't have a regular audience. AdRecover's audience doesn't consume commercial ads like the rest of the crowd.   
 Or on the other hand, the bloggers who publish the ads have at least 10 thousand visitors every month! If you are looking to publish your ad somewhere, AdRecover shall surely help you reach those thousands of people!
Using AdRecover, you may receive higher Cost Per Mile rates than impressions. This is because although you may not have a large audience, you may have a higher quality audience who shall be interested in the ad.

Pop Cash
Like how pop music is so popular nowadays, Pop Cash is one of the most popular advertising platforms! Let me prove how. Pop Cash provides a mass reach worldwide, with 850 million monthly users and more than 50 thousand ad publishers!
Imagine you are reading a boring article online for your class assignment. Suddenly, you see a popup advertisement for your favorite Barcelona Football Club. Won't you click on the advertisement and go to their site to know more? Of course, you will!
Pop Cash works like such popup ads that appear on the web pages.
It also provides detailed information on your performance and your target group.  
Overall, PopCash may only focus on limited ad choices, but it knows very well how to play to its strengths!
ylliX
ylliX is an advertiser company that will help you increase your CPM rates.
To get money from ylliX itself is simple, unlike Adsense, which requires that blog owners have organic traffic, original and non-breaking content, and good navigation.
With only a Gmail account and a blog, you can make huge profits from ylliX. Just paste the ad code in the blog template, then ylliX will start calculating your revenue.
Even the minimum payment for YlliX itself is very low, namely from 1 dollar, 5 dollars, and multiples.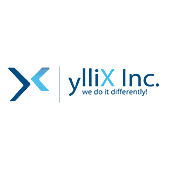 If you have a blog with niche downloads, like downloading applications or movies and the like, then ylliX can be very profitable.
Because the ads that will appear are images with the download button, this can fool visitors who can't distinguish between advertisements and original download links!
BuySellAds
When you think of making money from advertisements, direct advertisement is what comes to your mind!  Direct Advertising refers to advertising where publishers directly communicate with the audience without approaching any third party. Direct advertisements pay more than AdSense or any other ads!
BuySellAds is a direct advertisement buy-sell marketplace.
BuySellAds is like an advertisement marketplace where publishers can make a list of their websites. Advertisers can come and check their data and directly buy the advertisement on the spot.
Once the advertisement is sold, you have the option to either accept or reject the ad.
Most importantly, they should not be spam. For example, "free emoji downloads," etc. Such ads are often not legitimate. Then the readers usually leave the site. You wouldn't want to drive your readers away, would you?
When you accept the ads, it will show on your website, and money will be sent to your BuySell account.
This process is simple and easy to use. It is a valuable website for bloggers and marketers to find a marketplace to produce and buy ads.
You can also send personalized advertisement emails or messages to your customers using this platform. Such third-party advertisement programs act as a medium to buy and sell advertisements.
Unlike other ad networks, signing up for a BuySellAds account is difficult. The Content and the design of your website should be top-notch! If you don't maintain any of these, your application will be rejected.
BuySellAds acts as a mediator to process this automatic ad buying and selling. They charge 25% of the transaction for their service – a justified cost considering other ad networks usually charge somewhere between 30-40%.
TRION
Trion is a medium to build your community of consumers, followers or to go after hot leads.

Trion works towards finding out which is the best suitable web page for your business and helps you achieve the results you desire.
Their features are super exciting and worth a shot! Let us look at them!
Clever selection of the target audience and performing specific targeted advertising.

A mixture of in-market and awareness-based marketing.

Segmented audiences based on customer data and behavioral actions they have taken.

Customize success evaluation system. You can track it on the platforms, and you can use it as your goal to meet your expectations.

Continuous editing and monitoring of your campaign.

Monthly reporting on your must-know KPIs and metrics.

More information on digital advertising.
Content.ad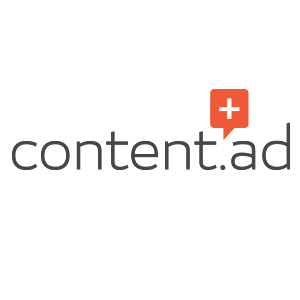 If you require a platform that is a network of advertisers and publishers and a platform that gives advertising solutions, the Content. ad is your answer! The Content. ad aims to provide innovative advertising solutions to their clients as well as consumers. One unique feature of this platform is that they focus on combing technology and marketing to provide effective results. They look for creative ways to perform marketing using the latest technology.
If you are an advertiser, the Content. ad shall support your brand growth across many industries like health, automobile, fashion, luxury, and much more! The brand growth will take place as they will connect you with websites that generate high-quality traffic.
If you are a publisher, Content. ad shall help you with the highest-earning rates. The highest earning rates refer to the earnings through publishing ads on your website. They also provide new, cutting-edge features so that the business is done smoothly.
Conclusion
With that, we come to the end of the article! With the rampant growth of technology, new effective methods of marketing have emerged. The above-mentioned platforms have made advertisers gain profits by sitting at home. Marketing has been made easy with technology! The alternatives for Adsense are a great way to gain exposure for your brand as they consist of a huge network of advertisers and publishers!
If you are an advertiser looking for platforms to advertise your ad or if you a blogger looking for ways to earn money, these alternatives of Adsense are your best friend!
Like how Facebook connects people, alternatives of Adsense connects publishers and advertisers! Wisely use them to increase your brand growth!
 Let both the traffic and earning numbers grow!
 Do let us know your favorite alternative of Adsense in the comment section below.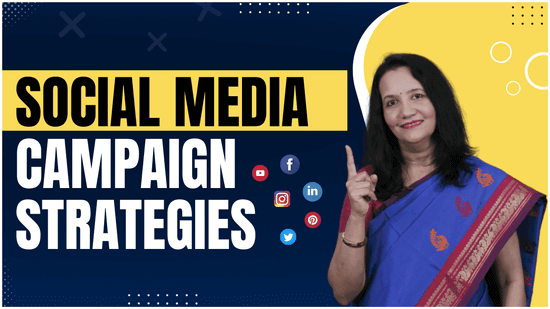 Spread the loveDo you want to create social media campaigns...
Read More
HERE IS HOW I CAN HELP YOUR BUSINESS GROW
Don't just stand by and watch others make millions! Jump in and leverage digital marketing to skyrocket your business!