Wherever you go, you will discover groups!
Groups are an indispensable part of our life. All social media – Instagram, WhatsApp, and Facebook – have the provision to form groups. But what about Gmail? Can you send an email to a large number of people on Gmail for business and marketing? Yes! In this article, you will learn a step-by-step method of creating Gmail groups to run your business more efficiently. I will also share how to add extensions and add-ons to increase the functionality manifold.
As we all know, typing each email on Gmail is itself an arduous task. Don't worry; now it is achievable! The new version of Gmail facilitates a service called the Gmail groups. Now let's dive in to know more about email groups in Gmail.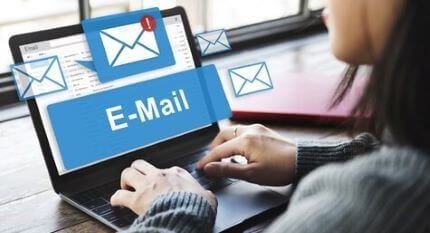 What is an Email Group in Gmail?
An email group in Gmail is a collection of email IDs where you can send an email to hundreds of people in one go.
Talking about Gmail groups in email, it is one of the quickest and most reliable platforms to send several emails. Instead of adding multiple recipients manually, you just have to add the group name in the address bar, and here you go!
You can watch my video on how to make your email campaign a high performer.
Did you know about this fantastic feature of Gmail before? Let us know how you could make optimal use of it!
What is the need of using email groups in Gmail?
 An email comes with multifaceted features. We rely on email services for a myriad of things. Let's look at some of them:
Transferring files- Gmail allows to send up to 25 MB of attachments from a single mail. Then, how would you send a larger file? This issue can be quickly resolved by using Google drive. All you need to do is, while composing an email, send the attachment as a link to Google drive, and here you go!
Get notifications for prioritized emails- Now, you no longer need to worry about missing the critical emails! Because Gmail comes with the feature that enables to set the alert for the emails from a specific address.
 If your friend is planning to start a business, how can you help them out? To create a business from scratch, it is a must to publicize the products and services. But, at such an initial state, how would you make it possible?
With Gmail groups, you can do effective marketing.
If you are interested to know some tips to excel in digital marketing, check out my article on How to Do Digital Marketing For A Startup.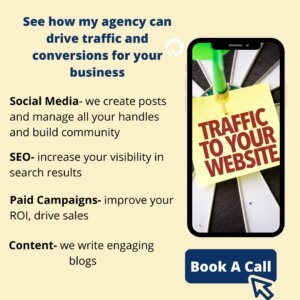 Let's begin by creating your first Gmail group
Follow a step-by-step guide to create a Gmail group:
1. Log in to your Gmail account.
2. Click the dots on the top-right menu. From the drop-down list, choose the Contacts option
3. From the menu on the left, click on the contacts. Select all the contacts you want to incorporate by selecting the box next to them.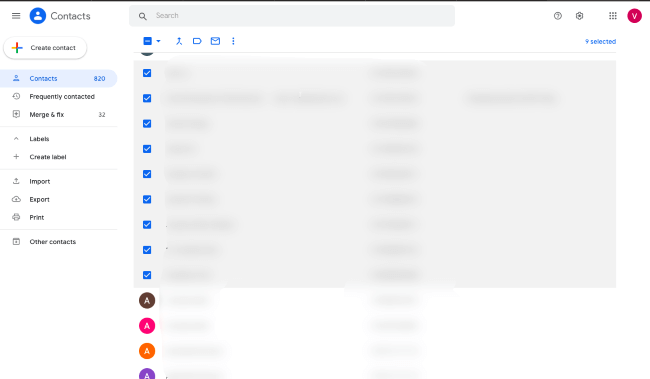 4. On the top, click on the Manage label icon to create a Gmail group with the email addressed you have selected. After clicking on the label icon, a drop-down menu pops up.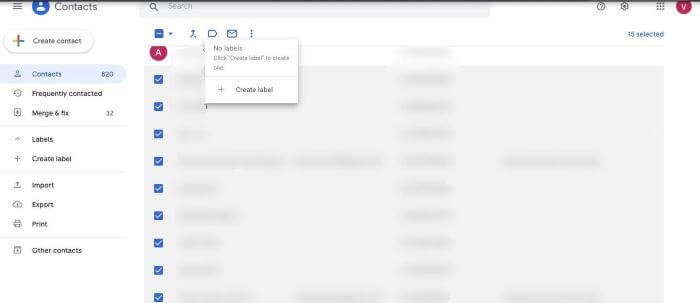 5. Click on the Create label to name your Gmail group, click OK to save the email group's name. In the example below, the label name is "family group."
6. After you have created a Gmail group, the label name will be displayed on the Contact page's left side column.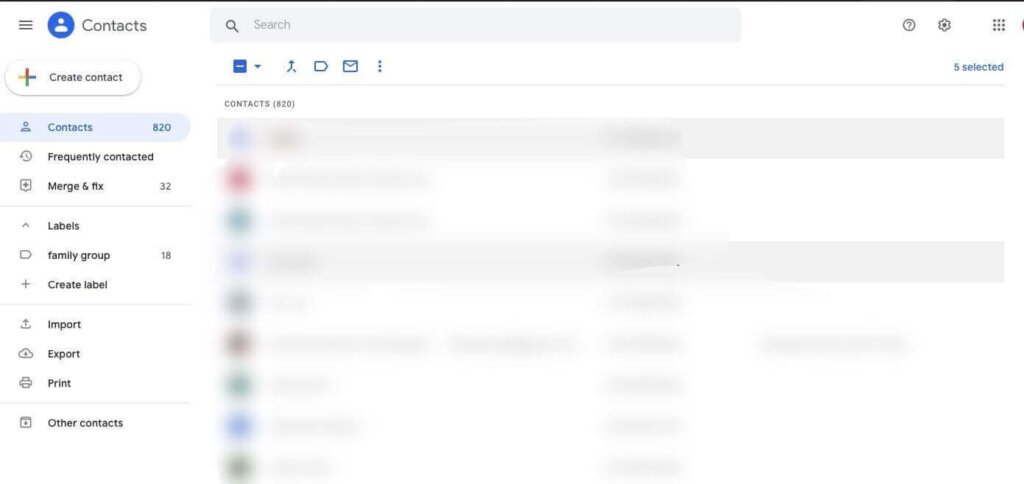 7. To create a new Gmail group, the same procedure should be repeated with another set of contacts.
Now, get ready with the email to send it to an enormous number of email addresses in a single click!
Read my article on 10 tips for building a free email list.
Sending an email in bulk from Gmail groups
     Think of the World Cup and the nail-biting thriller match between India and Pakistan. For all the Indian players, the prime objective is to score the highest runs, which will lead to the path of victory!
Similarly, the prime objective of creating a Gmail group is to send an email to a large number of audiences. So, let's see the step-by-step guide to send an email to Gmail groups!
1. Login into your Gmail account and click on the Compose button on the left-hand side menu.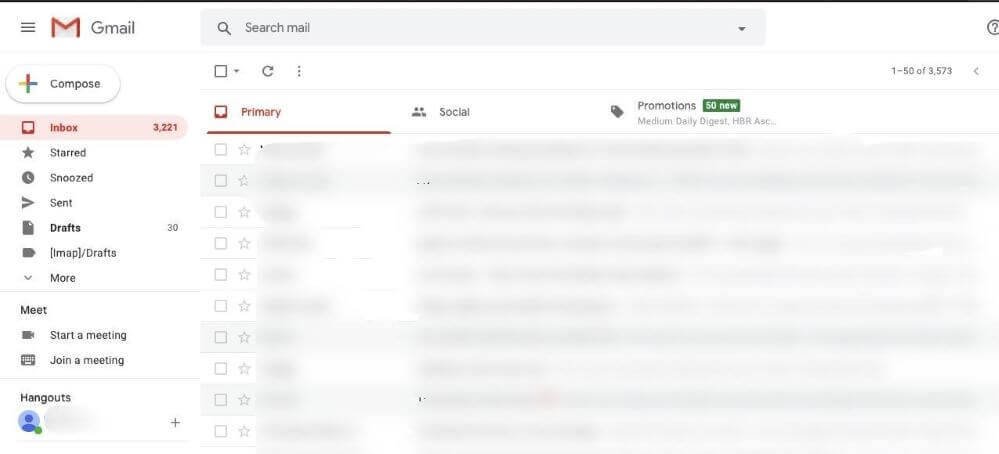 2. A pop-up box will appear; in the To line, type the name of the Gmail group.
3. After choosing the group name, all the email IDs will be added to the address bar.
At times the sender wants to hide the details of recipients. In that case, type their address in BCC (Blind carbon copy). It will conceal the email address of those individuals to whom the same email has been sent.
Did you know, almost 2.4 billion emails are sent per second!! That's 74 trillion emails per year!
Deleting contacts from email groups in Gmail
People often change their contact details, but this cannot stop you from keeping the Gmail groups' contacts up to date. Follow the step-by-step guide to delete contacts from an existing Gmail group.
Log in to your Gmail account. From the top-right menu, choose the Contacts option.
Click on the Manage label option at the top of the page.
A drop-down list will appear; choose the label name on which you want to work on.
Here comes the tricky part! Deleting contacts is somewhat different from adding the contacts; select the contact(s) you want to remove by clicking on the box next to them.
After selecting the contacts, uncheck the label name in the manage label menu from which you want to remove the name.
Click on Apply from the Manage label option to save changes.
After following this procedure, selected contacts will be immediately removed from the list, and Gmail will display the notification for the same.
Changing the contact name in Gmail groups
What if a person changes his/her contact details? Then how could you send them an email? Is it possible to change the contact details from the Gmail group? Don't worry; you can keep your Gmail contact list up-to-date! To achieve it, you just need to make some necessary changes in google contacts. Follow the steps mentioned below to do it.
1. Log in to your Gmail account.
2. Click on the dots at the top-right menu.
3. Choose the Contacts option.
4. You will see that the contact list will appear. Hover the contact name that you wish to change.
5. Click on the edit option on the right side of the selected contact.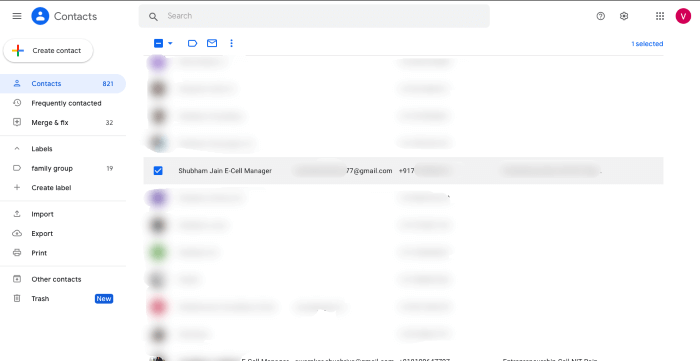 6. A dialogue box will appear to make the necessary changes, and then click on the Save button.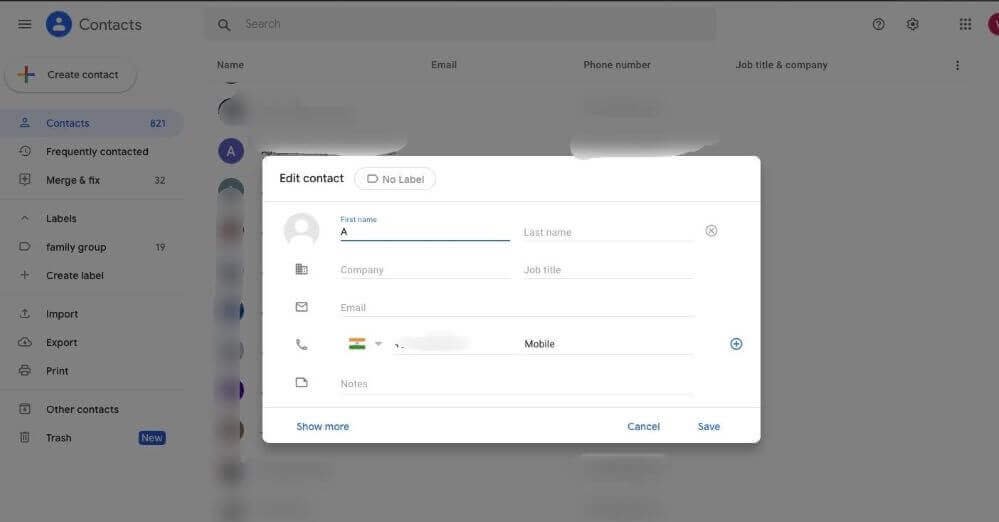 Repeat the same method if you want to change the other contact details too! Remember, all the changes you make in Google contact will be saved automatically to your Gmail Group.
Deleting a Gmail group
Gmail has the provision to delete the Gmail group that you had created. Just follow
these simple steps to achieve it!
1. Log in to your Gmail account.
2. Click on the dots at the top-right menu and choose the Contacts option.
3. You can see labels' names on the left side column and select the label that you want to delete.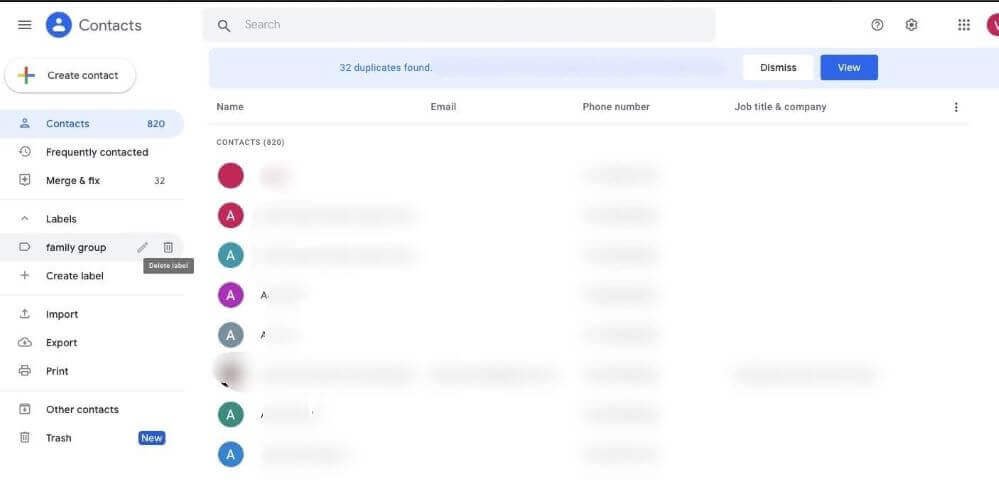 4. Click on the delete option in the form of a trash bin.
5. A dialogue box will appear with a couple of options; the first one, which is the default option, will delete the group keeping all the contacts safe, while another one will delete the group, including its contacts.
After selecting the desired options, the particular Gmail group will be deleted.
How can you use a Gmail group in day-to-day life?
From professional to personal life, one can use email groups in Gmail for an assortment of things. We had already discussed how it could be used for advertising purposes. Let us explore more fields where you can utilize this powerful tool to make your life easy.
1. Are you seeking a job and want to send your resume to different companies? Then you can make it possible with the Gmail groups. If you want to send an email early morning or when you will be unavailable, then schedule the email to be sent later. 
 Apart from using conventional ways to apply for a job, you can create an impactful LinkedIn profile to land in your dream company. For more help, you can check out my article on Building a professional LinkedIn profile in 11 ways. 
2. Are you worried about your studies, especially during the lockdown period? Gmail groups will surely ease your problem. You can form a study group to exchange study materials and assignments with your friends!
3. You can even share your write-ups in your friend circle by sending them an email from Gmail groups as Gmail facilitates to attach multiple files in a single email.
4. To make online exams feasible during the lockdown, teachers and professors rely on Gmail groups to send assignments and question papers to innumerable students simultaneously, just in a single click!
5. Throwing a party! Send the invitation to all the people in a single click by using Gmail groups.
Want to know more about some good email marketing software! Here are 13 must-have email marketing software to grow revenue.
From these examples, you can infer how Gmail groups can act as a robust tool to make lives easier!
Problems associated with the Gmail groups for email
Let us investigate some of the challenges associated with Gmail groups.
Generalized emails: Sometimes, there is a need to include specific data about an individual in an email like the name of the person, organization's name, or contact details. You might have experienced it after doing online shopping. For instance, Flipkart sends its buyer's customized email whenever there is a sale or festival. Those emails are based on the interest of buyers and are targeted to grab their attention.
But Gmail groups lack this feature. You can't send a customized email to an individual. From Gmail groups, each person receives a similar nonexclusive email that probably won't address their interests and needs, which looks more like spam.
Manual and time-consuming process: Imagine a scenario where you accidentally or accidentally included somebody in the Gmail group or overlooked an email ID. Manual work expands the odds of missteps. To create a Gmail group, you must include each contact manually, and it is a tedious procedure.
Follow-ups are difficult: Let's say you sent an email to a large number of people in the Gmail group. Did everyone respond to it? Most people tend to overlook an email. However, follow-ups can increase the odds of response rate. Follow-up emails are sent simply by clicking on the Reply option.
But what about those who already responded to your mail! Using this method, everyone will receive the same follow-up message. To avoid it, you need to draft an individual follow-up email for each email ID that did not respond!
Unable to track people's engagement: At times, it is required to keep track of people responding to the email that you had sent. However, Gmail groups lack the diagnostic tool to keep track of the people interested in your services.
However, these downsides can be effectively overcome!
How to resolve the drawbacks associated with Gmail groups?
Did you know, on average, a person working in a corporate sector spends around 11 hours a week sending emails! Well, it is too much!
To reduce the time spent on email, we can use Gmail extensions and add-ons! So, let's take a closer look at some of them.
Gmail extensions are third-party applications that come with various options to increase productivity and efficiency. Two applications from where you can improve the functionality of Gmail are G Suite Marketplace and Chrome Web Store.
G Suite Marketplace offers add-ons that are directly linked with the G Suite app. In comparison, Chrome Web Store provides extensions directly related to the Google Chrome web browser. You can use any extensions or add-ons according to your requirements. Let's take a look at some of the Gmail extensions and add-ons:
GMass: It is a tool that permits the user to send personalized emails to its clients. It increases the chances of acknowledgment of your mail. The customized setting feature of GMass distinguishes a person's first name from the email ID and adds to the email ID's of the email groups. Instead of drafting follow-ups for every group member GMass allows sending the automatic individual follow-ups to the group members directly.  
Drag: It permits you to turn Gmail into Team's workspace. It makes your work easy by tackling messy email threads.
Gmelius: Gmail group lacks the provision of discussion. It proves to be beneficial if you are working in a group for a project.
Right Inbox for Gmail: It allows you to set reminders and schedule emails to be sent later. You can even send follow-up emails by using it. It can be used by those professionals who rely on emails for communication.
To find out more about such tools, read my article on the best email marketing tools to automate your growth.
What are Google groups? How is it different from Gmail groups?
People often get confused between Gmail groups and Google groups. But it is essential to understand that they are not the same thing. They are like the distinctive offspring of the same parents.
Google groups are discussion-forum oriented, where it is possible to create an email address for a group; it also creates a collaborative inbox with a joint Gmail account. In comparison, Gmail groups create labels for the email IDs you want to send an email.
As now you know the difference between Gmail groups and Google groups. So, let's see the procedure to convert Gmail groups to Google groups.
Converting Gmail groups to Google groups
Google group is a useful asset to overcome the drawbacks of Gmail groups. If you had already created a Gmail group, you could easily convert it into a Google group just by following these steps:
1. Log in to your Gmail account.
2. Click the dots on the top-right menu, and select the Contacts option.
3. After opening the Google contacts, select the contacts that you want to incorporate in the Google groups.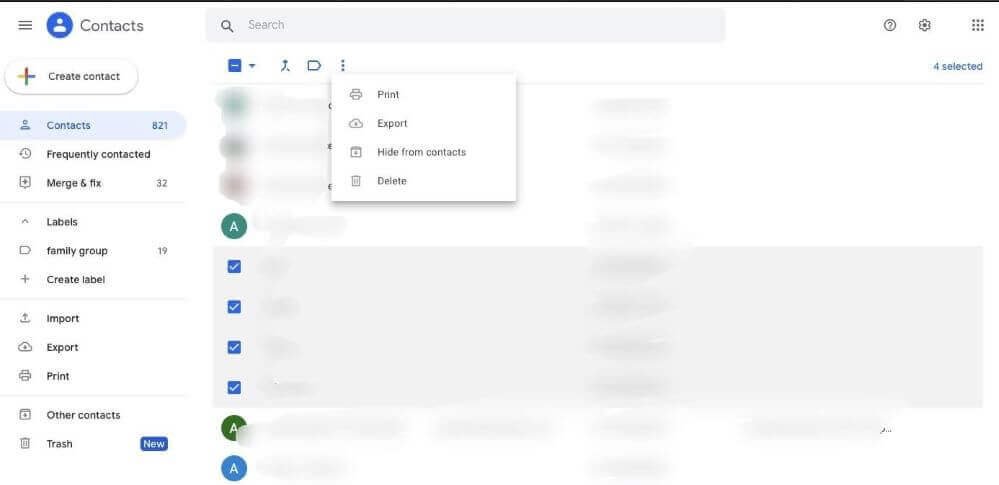 4. After this step, click on the three vertical dots, then a drop-down box will appear, and select the Export option.
5. A dialogue box will appear. Choose the contacts as well as in which format you want to export it. It is a better approach to choose Google CSV format.
6. The contacts will be exported in the CSV format, and you can find this folder in the downloads option.
7. Copy the selected contacts (ctrl+C).
8. Open your Gmail account again, click the dots on the top-right menu, select the Groups option or type the address "groups.google.com" in the web browser.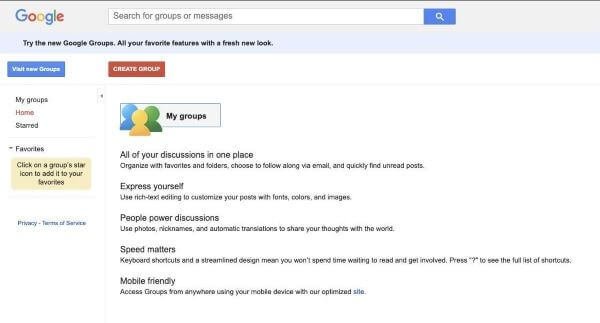 9. Click on My Groups on the left side-bar and select the group you want to add these contacts to.
10. Click on the Manage Group option on the bottom right.
11. After this step, from the left side-bar, click on Invite Members.
12. A page will be opened where you could enter an email address to send the invites.
13. Paste(ctrl+V) the selected contacts. Click on the Send invites button at the top of the screen.
Now you are ready with your google group! After following these steps, you can even customize the group settings. Don't forget to save the changes you have made!
Read my article on A Beginners Guide To Content (Marketing) Strategy
Wrapping up
Gmail groups serve as a revolutionary weapon for many small and medium-sized businesses. This feature is designed to reduce the waste of time by sending many emails just in a single click! I hope after reading this article, you are surely going to make optimal use of it.       
I have penned down some crucial points for utilizing the Gmail groups to their full effectiveness.
If you are sending email from Gmail groups, make it more impactful by using add-ons and Gmail extensions.
There is no recipe for a perfect email – it's more about authenticity and relevant content. So, try to keep the information precise and consistent.
To increase the functionality of Gmail groups, you can convert them into Google groups. Turning Gmail groups to Google groups will save a lot of time!
If you are using Gmail groups for marketing purposes, it is better to send personalized emails that might address an individual. It will reduce the possibility of landing the email in spam. Remember, the marketing strategy should be well planned to impress the customers. To know more, you may read this article on Digital marketing strategy and planning.
I hope now you are familiar with the unique feature of Gmail, that is, Gmail groups. So, it's time to create your own Gmail group in a few simple steps! Let me know in the comment section how it goes!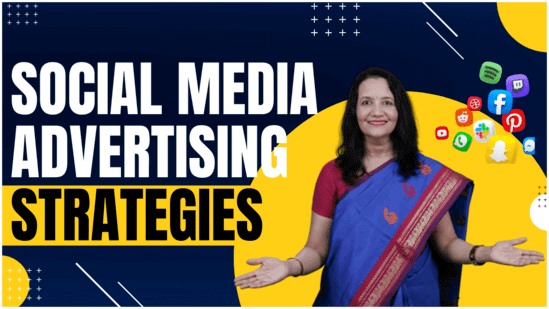 Spread the loveAccording to a study, an average person scrolls close to 300 feet of social media content every day. That's the height of Qutub Minar! Thinking about the amount of time that we tend to spend on social media daily, I find it quite believable. The main idea for social network advertising is to
Read More »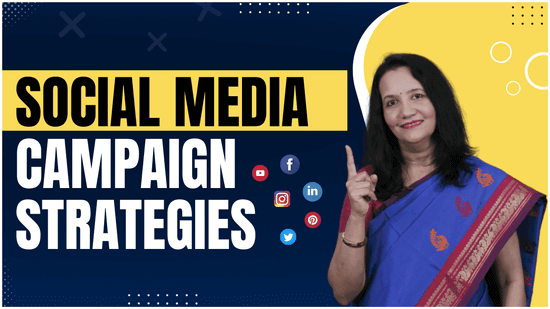 Spread the loveDo you want to create social media campaigns that will make your brand a sensation? Read these five strategies to grow your social media and blow your audiences' mind.Social media campaign is nothing but a series of coordinated activities aimed to promote your product or raise brand awareness in a community. We all
Read More »
Do you want to create excellent landing pages? Do you want to cutdown the cost required to hire a webpage creator. Read the article to know about SeedProd, an excellent landing page builder plugin for WordPress.
Read More »
HERE IS HOW I CAN HELP YOUR BUSINESS GROW
Don't just stand by and watch others make millions! Jump in and leverage digital marketing to skyrocket your business!