Social Media has opened billions of doors for businesses to come in contact with the right customer. This is what everyone says right?But how?
Instagram witnesses a total of 95 million photos and videos every SINGLE DAY!!
Wondering how, amongst so many posts, will your post survive?
Don't get overwhelmed by the numbers as these can easily be turned in your favor with the help of insta HASHTAGS! (Drum-roll)
You must be thinking REALLY?? How is a string of a few catchy words with a hash symbol going to save my business? Ever noticed that every hashtag is hyperlinked, well…..that is kind of a Superpower of every hashtag.
More than 70% of consumers are motivated to explore new content when hashtags are present.
Hashtags are used to filter your content, amongst those millions of posts. Every hashtag acts as a directory for all posts that uses that hashtag.
When Simply Measured carried out research on Instagram usage, they found that 88% 0f brand posts include at least one Instagram hashtag and posts with at
least one hashtag average 12.6% more engagement than those without. If you are new to social media platforms like Instagram, do read this article about gaining followers.
TYPES OF HASHTAGS
Here is my tip on hashtag strategy:
1. BRAND HASHTAGS
These are the hashtags that help in promoting the image of the brand or its tagline. These are mostly used to promote the unique traits of the brand that makes them stand apart from their competitors.
2. AUDIENCE DESCRIPTIVE HASHTAGS
These hashtags are used by defining the type of audience in the hashtag. Example- #FitnessFreaks, #Health, #FitnessGoals, #GYM can be used by a health supplement company to reach the audience who likes to work
out or like to hit the gym.
3. PRODUCT DESCRIPTIVE HASHTAGS
Hashtags which promote a particular product falls under this category. Brands can encourage the customers to post their pictures using that product. Example- #MyCalvins encouraging people to post their pictures with Calvin Klein products.
There should be some kind of incentive for the people to post their pictures using your hashtag. Incentives can be social recognition by the brand (when a brand shares their post on their official account) or it can be some additional discount on their next purchase or an evoking of emotion.
4. LOCATION HASHTAGS
These are extremely beneficial if you are trying to attract customers to your local store. Example- A barber in Mumbai can give an extra 10% discount on the customer's next haircut if the customers post a picture of themselves which the new haircut using their location hashtag. Research shows that post with location tag gets 79% higher engagement than those without a geographical tag.
5. EVENT HASHTAGS
These hashtags for Instagram are used to create social hype about a particular event. Example- a Tedx Event in Chandigarh can encourage people to guess the guest speaker of the event and use the hashtag #TedXChd and if they get it right, they can be given a free ticket to their next Tedx Event.
6. LIFESTYLE HASHTAGS
These kinds of hashtags are used to promote your brand's product by bringing a change in your customer's lifestyle. Example- Use of #SwachBharat hashtags by the Indian government to promote the sharing of pictures of places that aren't clean. In return, the government department can share pictures after cleaning that place. People can be given a special mention with the picture of the place, after cleaning, by the government departments.
7. CONTENT HASHTAG
 These are hashtags that are related to your content. Content hashtags improve the SEO of your post. It is essential to use the hashtags related to your content so that it reaches the right audience.
TIPS AND STRATEGIES
There are a few tips that can help you a lot in dealing with hashtags for insta. You need to understand how big an audience you want to target. That is subjective to Business and its needs.
The Clarity of the size of the target audience is essential for the selection of hashtags. You will always be tempted to use the most popular hashtag for your post. That is when you want to take a step back.
Realize that more the hashtag is popular, more it is going to be used, lesser will be the time for which your post will remain on the top of the search. Suppose you use the hashtag #LOVE, this hashtag leads back to 1.2 Billion posts.
It is all about finding the right balance between popular hashtags and danger of
being crowded out of high demand topics. Here are some of the most popular Instagram hashtags.
ALWAYS RESEARCH YOUR AUDIENCE
Get to know them. What kind of content do they like to watch? Try to find a connection between the topics they search and your product so that your product can be presented in a way they find interesting.
A good marketing strategy tries to use trending topics in favor of the brand. Good use of such strategy was seen during demonetization of Indian currency in 2018.
Paytm encouraged the use of their app to support the decision taken by the government. People, who supported the government, suddenly became potential customers for Paytm.
The best way to reach the top is to do what the person at the top did. It is very essential to know what the leaders in the industry are doing on social media. It can provide you with insights for your campaign.
#DON'TUSETOOLONGHASHTAGS
It will be as difficult to read long hashtags as it was for you to read this heading. Your hashtags will only be used by other people if it is short, simple and catchy.
Hashtags that are too long are more prone to misunderstandings and that can put the brand in really embarrassing positions.
USE HOLIDAY HASHTAGS
Everyone has some emotional bonding for some holiday. It is a very good strategy to use these holidays to promote your brand. The idea behind this strategy is to get people to attach your brand with that holiday in some way.
Example- The promotion of Cadbury Chocolates in the Valentine week. The strategy of MANYAWAR in India to promote wearing Indian ethnic clothes at weddings and festivals is good. It is a wonderful way of getting the people to have the same emotional bonding with MANYAWAR as they have with festivals and ethnic wear.
INSTAGRAM INFLUENCERS
Instagram influencers are the people who have a lot of following on Instagram.
These people or communities can be really helpful to your brand if they promote
it.
These can be filmstars or models or athletes depending on your target audience. This method can be used by brands looking to increase awareness amongst audience.
CLEVER USE OF HASHTAGS
Ever get frustrated to see a post with a small caption and tons of hashtags? These kinds of posts feel too aggressive and desperate. It is an art to use
hashtags and also not seem too aggressive. One of the ways is to put a few dots in the next five to six lines of a caption and then put the hashtags. This puts the 'read more' option and the viewer only sees the caption. Another way is to put the hashtags in the comments section. Note that Instagram only allows a total of 30 hashtags on a post. This includes the hashtags in comments as well.
You can also put Hashtags in stories as well. All you need to do is write the hashtag on the pic with the text option. Instagram puts a limit of 10 hashtags per story.
You can also put Hashtags in your Instagram Bio to promote what you do.
Avoid using hashtags like #Follow4follow, #likes4likes. These hashtags look
insensitive and show desperation.
If the concept of hashtags is new to you and you find trouble in making appropriate hashtags, then there are ample hashtag generator tools available on the internet for free. However, it is advised not to rely on these tools as these tools might recommend a hashtag already in use.
How many hashtags should you put on a single post? You might be wondering if it is okay to use the entire limit of 30 hashtags. Well, there is no right or wrong number when it comes to the number of hashtags. It is subjective to the product, audience, marketer's choice. A Trackmaven Analysis shows that the use of 11 hashtags is optimal to boost engagement on Instagram.
AVOID TAKING CHANCES THAT YOU MAY REGRET
A marketer needs to understand what the social and moral stands of their
brand are. You don't want to post content that contradicts anything that your
brand stands for.
These events can put the brand in very problematic situations and make the brand look inauthentic. Example- McDonald's was trolled when they tried to spread awareness amongst people of the ill effects of eating junk food.
Instagram has a few hashtag traditions that they follow like #TBT which means throwback Thursday. Other examples are #MusicMondays and #TravelTuesdays. The more regularly you post, the more are your chances to engage with the right audience.
A few tips to make your hashtag campaign more successful
 Use catchy phrases that are easy to remember. Avoid using too long hashtags
 The meaning of the hashtags should be very clear and there should not be any scope of misinterpretation.
 Avoid using banned hashtags in your campaign. If you feel that the hashtag is banned, search it on Instagram. If it doesn't show any result,
it means it is banned either temporarily or permanently.
 Try using some new hashtags every time even if you feel the previous ones were successful.
AVOID GETTING SHADOWBANNED
An Instagram Shadowban is when your hashtags can only be seen by the people
who follow you. Your posts can't be seen when the hashtag is searched. How to know whether you are shadowbanned or not? It's simple. Ask someone who doesn't follow you to search for your post in the top feed of the hashtag. If your post is not there, there could be a chance that you are shadowbanned.
Shadowbanning is done by Instagram due to multiple reasons like the use of
bots to increase followers, use of same hashtags for months, use of broken
hashtags, etc.
If you want to gain more insights about using the best hashtags, do give this link
a read. http://profseema.com/digital-marketing-2/complete-guide-to-choosing-the-best-hashtags-for-instagram/
POST AT YOUR BEST TIME
It makes sense to make your move when it will make the strongest impact. It's best to know when your post receives the maximum attention from your audience.
For everyone using the Business profile (which you should if you aren't), go to insights and then the audience to know when your post is seen the most. Try posting 5 minutes before that time and engage with your users 10
minutes before posting to boost your profile traffic.
Do search the hashtags before using them to be sure whether those hashtags aren't already in use. Using hashtags already in use can put the authenticity of the brand in question. You must be thinking that even after understanding everything about hashtags and applying it carefully, how will you know which hashtag worked and which didn't?
Improvement of the campaign is a never-ending process if you want the campaign to be successful. You need to come up with new ways to reach a new audience every time. You are never out of the game. To always be in the game, you need to analyze every move you make. Looking at the analyses and making changes accordingly is a very important part of any campaign.
First, you need to monitor your hashtag performance. The business profile of your Instagram already comes with a bunch of tools to analyze your hashtag performance. Instagram insights tell you about the likes, comments. It also gives information about the number of profile visits and how did people find your content.
However, Instagram insights limit to 7 days for a regular post and 14 days for stories.
Instagram Insights is good for a fresher in the field. However, when we want to have a detailed analysis of our hashtag campaign, we need something more capable than Instagram insights.
Various tools can provide you with the analysis you want for free or a very little fee.
 Later- Later gives you insights about likes, comments, etc. If you get the later paid plan, it can give you detailed insights about which hashtags drive the most likes, comments, saves and reach of your Instagram posts.
 Socialinsider- It gives you insights about which hashtags are used more often. Socialinsider also gives you engagement reports i.e. average engagement rate for that hashtag, what's the performance of other hashtags with your hashtag.
It also gives these insights about your competitor's hashtags. If you want to get to know about your competition and how to cope with it do read http://profseema.com/content-marketing/the-best-digital-marketing-tools-for-competition-analysis/
 Sprout Social- This app gives a detailed analysis of the hashtags that you use in your Instagram post. The report provided by Sprout Social is simple but very thorough.
 Trendsmap- This tool allows you to see the geographical hashtag trends. This can be extremely beneficial for local businesses to find the appropriate location hashtag.
People might use your hashtags to ask you questions about your brand. It is crucial to reply to them as soon as possible. Unattended questions can make the brand look insensitive.
SUMMARY
Every brand needs a social presence. The importance of hashtags is paramount to excel in the field of social media marketing. Hashtags need to be completely understood so that they can be used appropriately and effectively.
There are various types of hashtags. Every hashtag has its effectiveness for different
situations and can be used with one another for better results. Various tips can make your hashtag campaign even more successful. It is important to keep the brand's long term objective in mind while taking decisions. However, hashtags can make your campaign successful if the content appeals to the audience.
It takes proper content that connects people on an emotional level with the right hashtags to make a campaign successful. To know how to make the right content, read this article
http://profseema.com/content-marketing/digital-marketing-strategy-planning/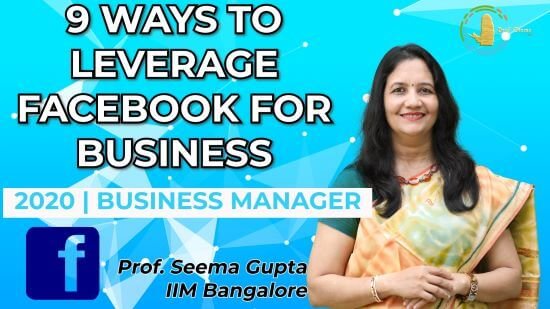 Make the most of your Social Media Marketing strategy by leveraging Facebook for your business and grow exponentially.
Read More »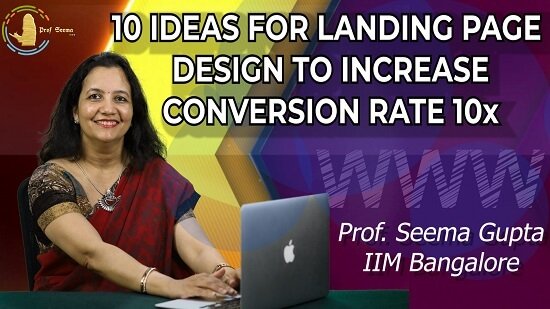 Transformational ideas on how to create the best landing page design and how it can help your business grow by multitudes.
Read More »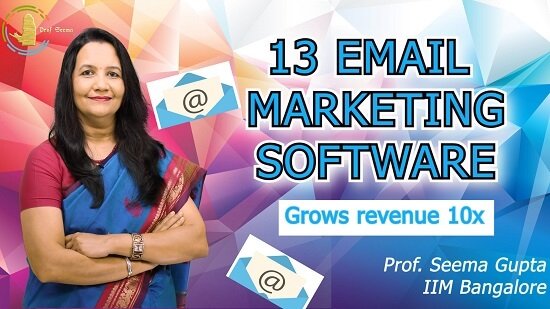 Learn to Automate your email marketing campaign like a pro using latest email marketing software to explode your business.
Read More »
HERE IS HOW I CAN HELP YOUR BUSINESS GROW
Don't just stand by and watch others make millions! Jump in and leverage digital marketing to skyrocket your business!