In just 3 years TikTok has surpassed Facebook, Instagram and YouTube to become the most downloaded iOS app for first half of 2018 (read how TikTok made us fall in love with it). Many celebrities ranging from Bollywood to Hollywood have joined TikTok. With such backing, TikTok is going to be the next hub for brands to market their products. And in such scenario, excellent strategy is a key to success.
In our previous article, we discussed one of the marketing strategies. Advertising! Yes, Advertising is one of the ways to reach to your customers. But that's not the only choice you have when you are looking for Marketing. 'Advertising' and 'Marketing' have similarities but are not synonymous. Advertising is just a subset of Marketing, whereas Marketing includes every way you touch a prospect or customer. Learn strategies for digital marketing.
As rightly said, marketing is the process of how to align the product or service with the target audience. Here, On TikTok majority of users are the younger people. For more demographics of TikTok users, please refer my previous article, A Complete Guide to TikTok Advertising in Easy Steps. So, most of the brands looking for marketing with TikTok are targeting Generation Z.
Therefore, first thing that matters is the alignment of your product with this audience. You are not going to get the buyers for furniture here. These products are not in proximity of this platform. After determining target audience you have to come up with marketing strategy. In this article I have listed down some interesting, affordable and intelligent marketing strategies to help you start your marketing campaign:
1. Operating via your own channel
This is not a new but a traditional method. You will see such type of marketing on other platforms too. You will simply have a user channel. Then, through this channel, you can upload relevant videos. But one thing you should keep in mind is that with such operation you would be solely responsible for the growth of your reach or followers on TikTok. There would be no one to give a push to your campaign, like we have in Influencer Marketing.
You need to take care of your content; your videos or images should be creative enough to appeal to your target audience. Not every video of yours will appear on 'for you' page of the user. TikTok uses artificial intelligence. So, On the basis of hashtags, keywords, location, posts which your user liked or commented and many other parameters, related videos will pop up. If your team is highly creative and knows internet well, then you will succeed in making videos that will have these requirements and may get viral. You may even try to change the perception of people about you on this platform (read about digital marketing trends).
'The Washington Post' did the same thing. Many of us would relate to "The Washington Post" as a serious content presenter. But when this newspaper took on TikTok, it changed the scenario completely. Surprisingly, this prestigious newspaper actually used its account to post comedic behind the scene videos and skits from newsroom. And users on the platform even absorbed these videos as they were both funny and musical. So far it has managed to get 19 million likes. Here, Newspaper was not trying to pose itself as comedic; instead it was trying to present the information to young users in the way they accept. These videos completely resonated with TikTok users. For this reason, fans might go to The Washington Post as a trusted news source when they want to read something written by sources they identify with.
NBA also started with this approach and created great impact. It tries to mix game highlights with inspirational quotes and tries to keep this funny. Even I wonder how one can mix these two emotions. You can refer to NBA's TikTok profile here. If you have checked its profile, you might have noticed it has 7.3M followers and 120.4M likes, which is insane.
Does this strategy guarantee success?
No one can give you the guarantee. Though the above discussed plan is good, but it hasn't worked for all. Only a few like NBA, Washington Post could effectively use it. Others like Calvin Klein not only failed to utilize this platform but lost millions in the process. The brand launched its first digital campaign on TikTok. They took a very traditional way.
They created their own account and hired big celebrities like Canadian singer-songwriter Shawn Mendes, model Kendall Jenner. Then, they posted videos featuring these stars in Calvin Klein clothes answering some random (not related to brand) questions from their own channel. No background music, no entertainment, just plain videos. Even you can check out Calvin Klein's TikTok videos.
Result of such marketing is: 5.9K followers and 7.9K likes, which is not good for a brand of that stature. Even after hiring big names, it failed miserably. There are a couple of reasons responsible for this fiasco. Firstly, poor content. If you are operating from your own channel, you must have great content to achieve wide reach. Features like entertaining backgroung music makes this platform unique and enjoyable. And users on TikTok expect the same from your campaign. You can't just put a TV ad here. Secondly, unlike Instagram, Facebook, traditional celebrities don't work on TikTok. Calvin Klien videos might have worked on Instagram as on these platforms regular celebrities have a greater say. But TikTok is different.
Who are Influencers ?
A person with the ability to influence potential buyers of a product or service by promoting or recommending the items on social media is called influencer. As many of you may have seen Virat Kohli advertising clothing brand WROGN on Instagram. He is an influencer and WROGN is paying him to advertise their product on Instagram via his channel. This is also a kind of strategy many have adopted on TikTok.
2. Influencer Marketing
This strategy to market your product or service on social media through influencers is called Influencer Marketing. Influencers have a great following and if your channel is not established, then you can try for paid partnership with them.
Make sure, they have the followers you are looking as a target audience. And regarding content creation you can leave it to them, they know what their followers would like to see and accordingly he/she will try to advertise your product in most appealing manner. This is an advantage over the previous strategy we discussed. You don't need to do the taxing task of content creation.
You should also try to make your influencer comfortable with your product as much as possible. Then only he/she will genuinely try to convert his/her followers into your consumers. Even Calvin Klein hired influencers Then,
Why this didn't work for them?
TikTok Marketing has a few exceptions to Influencer marketing. Whom do we call celebrities? Generally, they are actors, models, singers, sportsperson and these people are used as Influencers on Instagram, Facebook. But on TikTok, this is not the case.
On TikTok you will find that most of the influencers with millions of followers are just ordinary teenagers like you. The most followed person on TikTok is Loren Gray internationally and Riyaz Aly in India. Loren is a singer but before becoming singer she gained huge following on musical.ly (now merged into TikTok) in her 6th grade itself.
So, whenever you want to market your product or service on TikTok using this strategy you can hire these local influencers. They will even cost less compared to traditional influencers. Let's have a look at a few of such campaigns.
EA sports took a more comprehensive approach than other brands. It collaborated with several stars and even players and asked every star to advertise any single game. Brent Riveria took to the platform and posted a comedy skit of him playing the game 'Apex Legends' which got over 800K likes. Following Brent, Gil Croes (8th most popular influencer on TikTok) did the same type of promotion for the game 'Plants vs Zombies'. Contrary to this, EA sports hired a small influencer Indie Cowie (a freestyle soccer player) for promoting FIFA 20.  With the last example, EA showed that everytime you don't need to go for big influencers. Few times you must go for an influencer who has expertise in whatever he is asking his followers to do.
Even many film producers  have  started using this  strategy for promoting their films. Last year's Hollywood movie Charlie's Angles collaborated with over 15 influencers. They used to perform skit or dance on the lead single of film's soundtrack, Don't Call Me Angel with the tag #CharliesAnglesUnite. Response was amazing with 4.2B views and 130K users uploading their videos.
In the above example, We came across hastags. Even these hashtags have found their way in TikTok Marketing Strategies. Many brands have very wisely used this tool to start off their campaign on TikTok. Let's have a closer look on these campaigns.
3. Hashtag Challenges and User Generated Content
Challenges is one of the most popular and enjoyable activity on TikTok. If used efficiently, it has the ability to get you millions of engagements within a span of few days. You just need a creative challenge which can deliver your message in right sense and is feasible for most.
And as we discussed earlier, this can be done either via influencer or your own channel or both. If influencer starts such challenge and asks his/her followers to do the same, then definitely you will get more reactions. Remember US TV personality Jimmy Fallon's #tumbleweedchallenge? It got around 80,000 submissions and 10.4 million engagements.
What do you mean by these 80,000 submissions?
In this challenge, Jimmy Fallon himself rolled on to the ground to music associated with Western genre films and then asked the users on TikTok to take up this challenge. To this, users responded heavily and made their own personalized videos doing that activity. There were such 80,000 videos (or submissions) under this hashtag. This is called User generated content (UGC).
User generated content is just the response of users to your campaign.
Can you use challenges and UGC as the part of your TikTok marketing strategy?
Definitely Yes! UGC and Hashtag challenges are linked to each other. It is a great way to start off your ad campaign. Though I admit, this is difficult. Indirectly, they are doing the work what a salesman does and that too unpaid. You have to find a way to encourage users to share videos of them using or interacting with your product. Before asking them, you or your influencer has to share a video highlighting that product with a strong cause. It may be either funny or serious.
This strategy is not new to the market. Many brands have tried this, few managed to attract users, while few failed. One of the reasons of TikTok marketing strategy failure will always be the lack of entertaining content. Content is the King here.
You might have seen Pepsi India's TV ad featuring Tiger Shroff and Disha Patani dancing to lyrics "Har ghoot me swag he". Pepsi India converted this TV ad into a challenge on TikTok under the name #SwagStepChallenge. In this ad challenge, Tiger and Disha were positioned as benchmarks and the users on TikTok were challenged to copy their dance grooves for the original song. This campaign was a huge success. The hashtag got over 17 billion views on the platform.
You don't always need a challenge for involving users.  Even without dance steps or rolling on ground, you can encourage users for the submissions. This can better be explained by the below example.
Last year, we had ICC Men's Cricket World Cup in England. For which, ICC announced TikTok as the social media partner. This collaboration itself can give you the idea of the scale at which TikTok is operating. Cricket World Cup is celebrated as a festival in a country like India and striking a partnership with it is a great deal.
The partnership was focussed on delivering exciting campaigns or content related to the world cup. As a part of it, TikTok launched #CricketWorldCup in-app challenge to give 5 cricket fans a chance to watch India's match live in England. It even introduced several in-app features including stickers to encourage users to create and share content in the support of game and the tournament. The campaign got good response with millions of views to the hashtag over the course of tournament.
Similar to collaboration with ICC, TikTok even partnered with Disney which is a media and entertainment company entrenched in American culture. If Disney or Marvel hadn't been there, I wonder how this world would be without it's favourite superheroes.
Characters like Iron Man, Captain America have taken to the hearts and minds of kids across the globe. And people have shown enormous faith for those who are associated with this fiction world, whether they are actors or Disney itself.
Taking advantage of this humongous popularity, Disney took to TikTok by introducing its own branded filters for TikTok users. There filters were related to our beloved Disney characters. Trying these filters, people used to post their videos on TikTok and many people would follow it.
Till now we discussed about the marketing plan or strategy for advertising your brand. But aren't you forgetting the primary crux of this discussion. What you expect back from TikTok Marketing? Will it be just to increase the awareness of your product among the users or also convert these users into your customers? From the previous examples we discussed, it is evident that TikTok marketing will help you in creating and spreading awareness about your product or service. But mere awareness will not ensure the purchasing of your product. So, the question still remains there: Will TikTok marketing bring you sales?
Will marketing on TikTok help you in generating revenue?
Not in all cases. But, Yes, it may generate revenue. This part generally depends on the content of your campaign. Every viral campaign will assure you awareness but not the revenue, though more awareness will indirectly affect your sales. But there is also a way to include revenue generation in your campaign.
If you scroll up a little, you will see our Pepsi India example. In this challenge, people used to dance to the original song. But one thing I didn't tell you that at the end of dance steps, everyone used to drink a Pepsi with their fingers encircling around the bottle making a swag sign. The Pepsi Swag Challenge was another wildly successful campaign. Many found this whole process highly attractive. So, in an attempt to do the same or join the challenge, many ended up with purchased bottle of Pepsi. This way the campaign directly contributed to the increase in sales of the soft drink.
I have one more example for you and this is even more relevant to revenue generation than previous one. Guess became the first company to release a partnered fashion related marketing campaign through the app. This partnership ensured that every TikTok user in USA would be directed to Guess' #InMyDenim Challenge whenever he/she opens the app in that week. This challenge encouraged the users to show off their Guess Denim looks by sharing it in the platform. Backed by several influencers, this challenge went viral in just a couple of days and was huge success. Just for the sake of participation in this challenge, many people even bought new Guess Denims. In this way, brand was not just able to receive more awareness but also more orders.   
Also Read this Quick Secret Guide to Tiktok Business Model and Complete Guide to TikTok Influencers in India.
LinkedIn is the world's largest social media platform specifically designed for professionals. LinkedIn is all about making stronger professional connections. These connections are your potential clients.
Read More »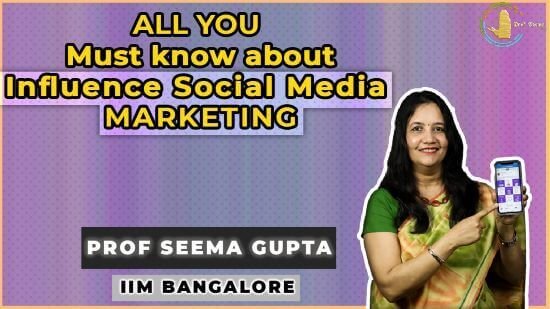 Influencer social media marketing is the new cool in the marketing industry. Marketing is not just about promoting the brand on different platforms. It is more about connecting with the audience emotionally
Read More »
Media is a reflection of our society. Media can be in any form, printed or electronic. It keeps us informed. Media is the mode of communication and is the backbone of our society.
Read More »
HERE IS HOW I CAN HELP YOUR BUSINESS GROW
Don't just stand by and watch others make millions! Jump in and leverage digital marketing to skyrocket your business!
Definitely Yes! User generated content and Hashtag challenges are linked to each other. It is a great way to start off your ad campaign. Indirectly, they are doing the work that a salesman does and that too unpaid. You have to find a way to encourage users to share videos of them using or interacting with your product. Before asking them, you or your influencer has to share a video highlighting that product with a strong cause. Check out the article to know the secret guide to TikTok business model.
Not in all cases. But, Yes, TikTok may generate revenue. This part generally depends on the content of your campaign. Every viral campaign will assure you awareness but not the revenue, though more awareness will indirectly affect your sales. Check out the article on Complete guide on TikTok marketing.