We're going through tough and unprecedented times as we fight this massive wave of COVID-19 outbreak throughout the world. But we must remember that Coronavirus is not the only pandemic we are suffering from.
We are also battling the pandemic of Depression. This Depression is emerging as an effect of COVID-19 Lockdown in India and the world. The physical and economic impacts are visible, but the psychological impact is just as devastating.
Historically too, mental health issues come to the forefront during a disaster. Right after the Chernobyl disaster suicide rates went up by 100%.
Trigger Warnings: This Article consists of Effects of Depression including self-harm, suicide, eating disorders and Ways to tackle Depression.
How is COVID-19 Lockdown responsible for the major Mental Health Crisis?
As a preventive measure to avoid the community spread of Coronavirus in India, a nationwide lockdown was announced on 24th March 2020, which was extended in four phases until 31st May.
Although the Lockdown has ended and It's time for Unlock 1, we must draw our attention towards the dangerous side effect unlocked by the Lockdown, that is, Depression.
According to research conducted by the Indian Psychiatry Society (IPS), it was found that there was a 20% rise in mental illness cases, just within a week of Lockdown in India.
It means that at least one in five individuals is suffering from Depression during the quarantine. This information is based on the knowledge of the cases that were reported. 
Considering the stigma and slurs surrounding Mental Health and Depression in India, it is heart-shattering to imagine the number of cases that go unnoticed every day.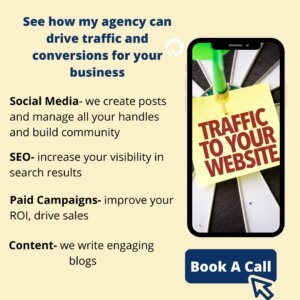 Causes of Depression during COVID-19
1) Economic Instability 
Coronavirus struck India at a time when the country was already in a state of economic slowdown, and the Lockdown has severely disrupted the Indian Economy. According to the Ministry of Statistics, India's growth rate went down to 3.1% for the fiscal year 2020.
From Migrant Labour to private-sector employees, almost all the professions are vulnerable to economic instability and having no idea for where your next meal would come from, it is tough to maintain composure.
2) Unemployment
As a by-product of Economic slowdown, even giants like Swiggy, Uber India, Ola, OYO, MakeMyTrip and Zomato had to lay off their workforce. Consequently, thousands of employees had no option but to be left jobless.
With no job and no source of earning, it's natural to feel depressed.
3) Migrant Troubles
The nationwide Lockdown proved to be a curse for the migrant workers, who face trouble in moving back to their native states. Thousands of migrant workers were desperate to walk to their hometowns to meet their families.
This situation caused a wave of Depression for the building blocks of our society. It feels to be a blessing to be able to afford shelter as we see the distress of our migrant workers stranded in extreme conditions.
You must have heard the inspiring tale of Jyoti Kumari who was left with no option but to cycle to her home from Gurugram, for more than 1200 kilometers. There are still a thousand cases where labourers had to walk barefoot.
When the government authorities failed to arrange transport facilities for migrant workers, many organizations came forward for help. 
Bollywood Actor Sonu Sood proved to be a Messiah with his 'Ghar Bhejo' campaign, through which he sent more than 1000 migrant workers to their native lands from Maharashtra.
However, Indian government is still responsible for neglecting the worst migrant crisis in the history of democratic India, and the consequence is depression.
4) Uncertainty
While colleges and schools have been shut, Indian Youth is vulnerable to uncertainty regarding their future. Final Year college students and PhD scholars are one of the worst-hit, with no explicit knowledge of what to do.
On 28th April, A PhD scholar from the Mechanical Engineering Department of IIT Kharagpur committed suicide just because he got stuck in the campus due to Coronavirus Lockdown.
(Source: Times Of India)
Think about all the students who prepared for JEE and NEET for more than two years, and now have to wait for the exam dates, with constant pressure and expectations building up, do they have what it takes to cope up, the question arises.
Students all over the country are being forced to take online exams and viva, despite the limited resources at their disposal. This is a serious issue for their mental well-being, considering the situation of crisis they are already going through. 
10 Shocking Impacts of Social Media on Youth
5) Addiction & Domestic Violence
The Lockdown proved to be severely stressful for the individuals addicted to Alcohol, Smoking and various kinds of substance abuse due to the complete unavailability causing them to slide under the infinite loop of Depression.
It also led to Domestic Violence which further became yet another cause of Depression during the Lockdown.
6) Social Isolation
Social Relationships are a fundamental part of human lives. The one thing that separates humans from all the other species is our cognitive ability to form tribes and function in cohesive manner. 
Thus, the sudden need for social distancing due to the Lockdown leaves us vulnerable to isolation and loneliness, which is further proven to cause anxiety and Depression.
Source: NCBI
Now that it is clear how COVID-19 Lockdown is responsible for a potential wave of Depression, here are some common symptoms of Depression.
Effects of Depression
Depression, as we know, is the feeling of sadness, loss or anger which takes a toll on the performance of the most basic of daily activities. But we often do not realize that Depression is also an illness.
Sometimes, it's even worse than being ill because there's no specific reason or cure for Depression. And what makes it worse is the stigma around it. Following are some of the most hazardous effects of Depression to give you the bigger picture.
Physical Effects- Headaches, Stomachaches, Chronic Pain, Nausea, Weight Loss, Gastrointestinal Problems, etc.
Fatigue Effects- Dizziness, Insomnia, Loss of Concentration.
Emotional Effects-  Eating disorders, raging outbursts, feelings of guilt, loss of interest, negative thoughts. feeling worthless, low self-esteem, excessive fear.
Suicidal Thoughts, Attempts or Plans
Although most of these effects may be neglected in earlier stages, as the Depression gets more severe, even the most mundane tasks can be overwhelming. If you are suffering from more than five of these effects, please consider reaching out for help.
A group of researchers has recently revealed that 338 deaths have occurred due to suicide, within the period of 19th March to 2nd May, due to loneliness, fear of contracting the virus, Migration Issues, withdrawal symptoms, financial distress and starvation.
(Source: IndiaTimes)
Anyone Can Suffer From Depression.
Often, we assume that our problems are the only reason for Depression. Depression has no apparent physical, biological or financial reason. And anyone can go through it. Even the ones you think are rich and successful are equally likely to suffer from depression.
Here are some well-known examples of well-accomplished personalities who have gone through mental health problems.
Deepika Padukone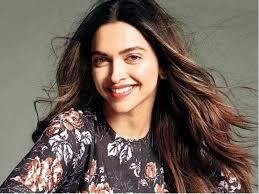 Deepika Padukone revealed that she was suffering from Depression while shooting for her blockbuster movie, 'Happy New Year'. Here are some of the lessons to learn from Deepika and her triumph over Depression-
Even when she was surrounded by a lot of people around her, she was depressed.
Behind that magnetic smile, nobody could tell what she was going through until she opened up about her condition.
She witnessed a close friend committing suicide and felt the immediate need to seek help and talk, to inspire the Youth and demystify the myths surrounding mental health.
Her battle led her to become the founder of the Live Laugh Love Foundation to spread awareness around mental health and find comfort by connecting to professional help.
Sushant Singh Rajput
It has not been long since I've heard the Shocking news of the sudden demise of Sushant Singh Rajput, the famous TV and Bollywood actor who scored All India Rank 7 in AIEEE.
In the recent updates about the incident, the police disclosed that Sushant Singh Rajput had committed suicide by hanging himself in his Bandra home.
Being pushed into an endless spiral of worries, the actor decided to take this drastic step.
Sushant Singh Rajput's suicide created a massive wave of teens mourning and grieving about the talented actor, who left us too soon. 
As per Sushant Singh Rajput's suicide latest update, the Police revealed after investigation, that Sushant Singh Rajput was clinically depressed and was actively consulting his psychiatrist, although he wasn't taking any medication for the same.
Since no suicide note was found around the corpse, the matter needs to be further investigated, but this doesn't change the fact that we lost a gem to depression.
It is rather uncanny to know that Sushant Singh Rajput's ex-manager, Disha Salian also committed suicide, four days prior to Sushant's suicide. However, the police have assured that the two cases are not related.
Following are some of the lessons to be learnt from this incident-
As soon as this tragic news went viral, the pictures of Sushant Singh Rajput's deceased body went viral on social media. We must remember that circulation of such pictures is not only illegal but also inhumane.
I've seen people having conversations like the actor had nothing to be sad about and had no reason to be depressed. This stigma about mental health needs to be broken.
Instead of blaming and accusing people of the cause of one's anxiety, we must collectively strive to spread awareness about mental health.
Be mindful while sharing news as some words or sentences can be extremely sensitive to someone going through a hard time and act like Trigger words.
Use Trigger Warnings, (like I did at the beginning of the article) it just takes 30 seconds to write one but may effectively lead to saving lives.
It feels tremendously difficult to share one's anxieties when he/she is depressed. Please reach out to your loved ones. Also, if you think someone is going through the same, make them feel heard.
How to Conquer Depression
Depression is also an illness; thus, you can't just expect it to go away. If not treated the right way, it may lead to terrifying consequences. Here are some ways you can conquer Depression-
It may feel a bit overwhelming but reaching out to your loved ones works wonders in easing the pain of Depression. Look out for the one person that you trust the most and try to open up, you'll be surprised to know we all go through tough times.
You can also adopt a pet as they are proven to spread joy, and that is precisely what you need.
Do things that you enjoy.
Try to distract yourself with the things you enjoy such as-
Read Books
Cook your Favorite Dish
Play sports
Hangout with friends
Relax with a spa treatment
Meditate
Realize that motivation is a by-product of your effort, and the more you put your energy, the more dopamine will be released in your body. This is enough to make your day significantly better.
Although you might feel like skipping this part, trust me, nobody is likely to understand you more than the ones who've been in similar situations before.
Connecting and relating to people is much more comfortable.
You can even plan collective bonding sessions and exercises to alleviate one another.
You can share whatever works for you, thus helping your peers.
It becomes a collective mission to conquer Depression.
Nature is the most potent healer. There's a reason our ancestors were a strong tribe. Following are a few ways to feel connected with Nature-
Go for brisk Morning Walks as they are a great way to start your day.
Get out and Enjoy in the Sunlight.
Take some time off and start gardening.
Take your pets for long walks.
You can also try all these activities collectively as a group.
Your diet is directly proportional to how you feel. Following are some things to keep in mind-
Never skip your meals. Even if you don't feel like eating, try to eat anyways.
Keep a check on your nutrition.
Consume more protein and vitamin-rich foods.
Include fruits and vegetables in your diet.
If nothing above works for you, you can seek professional help.
I know this is a big step; thus, I encourage you to take your time. Just remember that Depression is like any other illness that needs treatment, and being ignorant is just like trying to run with broken legs.
Here are some helplines that may help in your battle against depression (Source: https://www.missmalini.com/) :
Lifeline Foundation, Kolkata (Contact Info: +913324637401/7432 or email them on reach@lifelinekolkata.org)
Maithri, Kochi (Contact Info: 0484 2540530 or email maithrihelp@gmail.com)
Kashmir Lifeline, Srinagar (Contact Info: 18001807020)
Roshni, Hyderabad (Contact Info: +914066202000/2001 or email them on roshnihelp@gmail.com)
Samaritans, Mumbai (Contact Info: +91226464 3267/65653267/6565 3247 or mail them on  samaritans.helpline@gmail.com)
Saath, Ahmedabad (Contact Info: +91 79 26305544/26300222 or email saath12@yahoo.com)
iCall, Mumbai (Contact Info: +912225521111 or email them on icall@tiss.edu)
Sneha, Chennai (Contact Info: +914424640050/60 or email them on help@snehaindia.com)
Sahai, Bengaluru (Contact Info: +918025497777)
 You Matter by COOJ, Goa (Contact Info: 08322252525)
Conclusion
It is time to shatter myths about mental health and embrace self-care. Spreading awareness about mental health and Depression is the need of the hour.
If you could relate to this article, I hope it helps you with your well-being. If you know anyone who could benefit from my article, please feel free to share without a second thought.
If you feel symptoms and need my assistance, feel free to respond to the comments below, I'd be glad to help. Stay Strong, Stay blessed!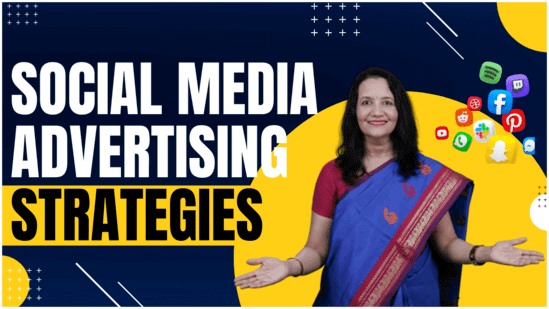 Spread the loveAccording to a study, an average person scrolls close to 300 feet of social media content every day. That's the height of Qutub Minar! Thinking about the amount of time that we tend to spend on social media daily, I find it quite believable. The main idea for social network advertising is to
Read More »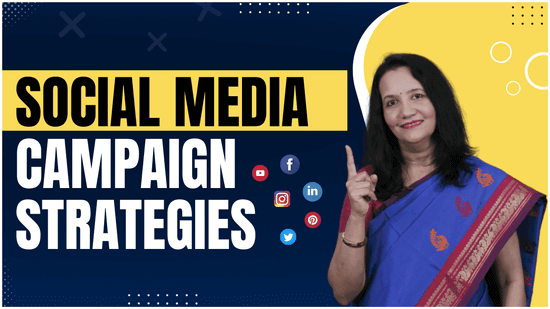 Spread the loveDo you want to create social media campaigns that will make your brand a sensation? Read these five strategies to grow your social media and blow your audiences' mind.Social media campaign is nothing but a series of coordinated activities aimed to promote your product or raise brand awareness in a community. We all
Read More »
Do you want to create excellent landing pages? Do you want to cutdown the cost required to hire a webpage creator. Read the article to know about SeedProd, an excellent landing page builder plugin for WordPress.
Read More »
HERE IS HOW I CAN HELP YOUR BUSINESS GROW
Don't just stand by and watch others make millions! Jump in and leverage digital marketing to skyrocket your business!
Depression is also an illness; thus, you can't just expect it to go away. If not treated the right way, it may lead to terrifying consequences. Here are some ways you can conquer Depression during quarantine.
Connect with your peers and friends.
To distract yourself, do the things that you enjoy.
Join a support group to connect with the people who have gone through the same pain.
Connect with nature, as it is the most potent healer.
Your diet is directly proportional to how you feel, so eat healthily.
If nothing above works for you, you can seek professional help.
Children are severely affected due to COVID-19 because they experience anxiety, fear and uncertainty regarding the future. Students all over the country are being forced to take online exams and viva, despite the limited resources at their disposal. This is a severe issue for their mental well-being, considering the situation of COVID-19  crisis they are already going through.
Social media has also impacted the youth, check out this article for more details on  10 shocking impacts of social media on youth.
Depression is even worse than being ill because there's no specific reason or cure for Depression. And what makes it worse is the stigma around it. Following are some of the most hazardous effects of Depression to give you the bigger picture:
Physical Effects- Headaches, Stomachaches, Chronic Pain, Nausea, Weight Loss, Gastrointestinal Problems, etc.
Fatigue Effects- Dizziness, Insomnia, Loss of Concentration.
Emotional Effects- Eating disorders, raging outbursts, feelings of guilt, loss of interest, negative thoughts. Feeling worthless, low self-esteem, excessive fear.
Suicidal Thoughts, Attempts or Plans