DISCLOSURE: Since I am sharing this content free of cost without any paid subscriptions, some of the links in this post might be affiliate links, which won't cost you anything. Although, all opinions and discussions remain my own.
Visual Visitor is one of the most valuable tools for converting website visitors into qualified leads.
Being a seller in these modern times, you must face a lot of competition and it is your job to ensure to be at the top of the competition and build your business.
Identifying your visitors will help you generate more conversions from your website. Only approximately 2% of internet visitors fill out a form to identify themselves. Visual Visitor can assist you in locating the remaining 98 percent. Who is looking at your website, why are they looking, and how did they get there? The better you answer these questions, the more conversion-optimized your website will be. Visual Visitor, an anonymous visitor identification tool, can help you figure out who, where, and why your visitors are coming to your website, so you can transform it into a lead production machine.
Check out Visual Visitor tool here.
Let's investigate further into this tool and see some of the essential features of Visual Visitor.
What is Visual Visitor?
Visual Visitor was founded by Rick Batchelor in the year 2009. It is one of the best marketing software and a website lead generation tool that is used to identify the anonymous website visitors who are in search of your products and services.
It is generally observed that despite having a fair amount of traffic to your website, it doesn't lead to an increase in sales. Factually speaking, only 2% of all web visitors contact or email while the other 98% leave without you knowing (Source – www.wpforms.com). This is where Visual Visitor steps in as a tracking tool to help you increase your sales.

Why should you choose Visual Visitor?
Visual Visitor has proved to be one of the best website tracking tools over the years and has satisfied numerous customers with excellent results. It has been a trusted tool and is invaluable to many business owners who have used this tool and observed a significant increment in their sales.
It provides you with different features such as keyword tracking and email tracking, which help you to identify the anonymous visitors.

How does Visual Visitor work?
The main objective of this marketing software is to convert unidentified website visitors into qualified leads that consequently enhance your sales. Knowing the whereabouts of who is visiting your website can be much more helpful. It provides with specifics like company names, email addresses, phone numbers, etc.
It is a B2B lead generation tool that provides data and various features to increase your sales.
Visual Visitor provides you some of the exciting features to identify the real-time visitors and potential leads.
5 key features of Visual Visitor
Here are 5 of the vital features that Visual Visitor offers you –
Website Visitor ID Tracking
This feature helps you to understand that what kind of pages the Visitor has visited on your website and what types of actions he has taken.
Track down the unknown sales for your website
It is observed that more than 98% of the people never fill a form or never try to contact you. They can be your unknown potential leads. Visual Visitor is a tool that helps you find real-time visitors so that you can have a better seller-consumer engagement.
With Visual Visitor, you can help your customer, which results in a better decision for your customers. Generally, customers get confused when they have multiple options to choose from. You can contact them and ensure that your product or service would be the best fit for them, and consequently, it helps in increasing your sales, creating a win-win situation.
Hold on to your customers
It is quite frustrating that even after spending a considerable amount of time, the Visitor does not seem to be satisfied with your products and services. Visual Visitor prides you with advanced form and email integration features that give you a better opportunity to grab the deal and retain the customers subsequent to the purchase.
Personalize your relationship with the customer
It is always good to have a healthy relationship with the customer for better sales. Visual Visitor does the same for you. It gives you the power to obtain the details about your customer, such as what they are searching for, the number of times they have visited your website and their social media connections.
Check out Visual Visitor tool here.
Keyword Level Tracking
Wondering which keyword is generating you the leads? Which keyword is working and which ones not?
Wasting unnecessary capital on pay-per-click is not one of the smartest strategy being a marketer.
Pay-per-click advertising requires hundreds and thousands of dollars, which can be a complete waste. It is always fruitful to know which keywords are getting you leads so that you can optimize your keyword system and only pay for the keywords which give you results. You can save thousands with keyword-level tracking.
Visual Visitor grants you this facility where you can exactly tell which keywords are producing phone calls and leads. 
Excellent ROI (Return on Investment)
With keyword-level tracking provided by Visual Visitor, you can expect high return on investments as you can remove all the keywords that do not help in generating leads and increasing sales. There is no need to waste money on such keywords. It is a simple and an easy process that can be done by anyone.
Compatibility with different systems
Visual Visitor is compatible with any type of CMS (Content Management Systems) like WordPress, Vonage, Shopify, etc. 
Call Tracking
Stop juggling between different advertising platforms like Google, Facebook, YouTube, etc. Wondering which campaign is generating you leads and helping you to increase the sales.
Let's answer some of your basic questions like-
Which advertising source produces the most number of leads and sales? Which keywords generate more leads?
What calls were successful and why?
Which of your advertising channels are working?
Insights with Call tracking
With the call tracking feature provided by Visual Visitor, you can get some of the precious insights. This feature can tell you which keywords are driving calls to your website. Using this can help you optimize pay-per-click marketing, enhancing your overall marketing strategy.
Recording and Transcription
With Visual Visitor you can record and transcribe conversations between you and the Visitor. It allows you to tag valuable sales calls, which makes it easy to provide feedback to the sales team.
Visual Visitor helps you in acquiring useful data about your visitors' phone calls and how the Visitor found your website. This tool swaps your phone-number depending on what source drives traffic to your website. Each channel has a unique tracking phone number which eventually forwards to your primary phone number. So, this feature can allow you to manage each phone call for quantity and quality.
Text message inbox is also one of the key features for generating more significant leads. You can personalize all your text messages in one place and have a better communication with the customer. You need not to give your personal phone number. Here your sales team can connect with the Visitor directly, and it also provides a facility that allows you to answer the text messages by email as you might wish.
Email Tracking
Here are some of the questions that you can get an answer to through this exceptional feature of Visual Visitor-
What happens to your email after you click the 'SEND' button? What can you do to follow up with your customers effectively? Is it possible to tell if the prospect is interested?
How to improve your services? How to get more sales?
Now, let's pay attention to the critical aspects of the email tracking feature-
You are wondering what happens to your email after you hit the 'SEND' button! With this email tracking feature, you can collect information about the Visitor, such as the location where the email has been opened, the time and date of opening, the number of times the email was opened, etc. Once you have sent the email, you will receive a notification when the customer opens the email. This kind of interaction helps in building a better seller-customer relationship.
It sometimes becomes a hassle to write different types of emails for multiple customers. Email tracking can help you with this. Visual Visitor facilitates you with an email template design system to create effective and impactful emails to boost your sales. With different email templates, you can create emails that are different from the league and create better engagement with those who will read your email. 
Compare and measure emails.
With an email template design system, you can create different template types, and you can also compare which one works wonders for your website. You can get more significant leads and eventually increase the sales.
You can install the email tracking feature easily, and the process only takes few minutes to complete. As soon as you install this feature, you are open to all the monitoring tools to track your emails. This also creates the history of all the older tracked emails and optimizes them according to your need.
Check out Visual Visitor tool here.
Reputation Management
One of the crucial ways to boost your business online is Word-of-Mouth marketing. Reviews are one of the important aspects for a customer in deciding whether to buy a product/service or not and share their side of the story.
Let's look at some of the critical aspects of reputation management.
One of the critical factors that decide whether your product will be bought or not is your reputation in the market.
The perfect example of a good reputation would be APPLE. Despite having  expensive products as compared to competition, its sales are increasing continuously.
Online reviews give you the ability to stand out in the crowd as approximately 97% of the customers make purchasing decisions based on reviews.
Display reviews on your website
Factually speaking, an average customer reads about 10 reviews ranging from 3 stars to 5 stars before deciding to purchase. Display the best glowing reviews and ratings on your website to close the deal.
Always respond to reviews
Visual Visitor also allows you to care about the feedback provided by the customer and allows you to respond to various platforms from one place. You can also deal with negative feedback offline.
Pricing
Visual Visitor provides with two different kinds of pricing packages.
Small Business
Agency White Label
Let's look at some of the features of both the packages.
Small Business
Visual Visitor has a simple subscription structure, starting at $59 a month for three users and up to 20,000 monthly pageviews.
The base pricing offers a fantastic bundle of phone call tracking options, as well as email tracking for the sales team, in addition to real-time anonymous visitor identification.
There is a $5/month charge every 5000 pageviews for accounts that require more than 20,000 pageviews per month. There are no charges for each lead.
Other fee-based solutions for adding extra users or call tracking services are also available.
Visual Visitor customers, on an average, stay well within the base cost restrictions.
Resellers and Agencies
Visual Visitor offers "white label services and additional capabilities for personalised branding and centralised administration of many client accounts" to resellers and marketing firms.
This enables agencies to provide B2B lead generating services under their own brand yet keeping centralised control and user access for particular clients.
So, find the right membership plan for your business today!
Click here to start your 14-day free trial.
Pros and Cons of Visual Visitors
Now that you have looked at all the features and pricing packages of Visual Visitor, consider some of the pros and cons of this tool that I have experienced.
Pros
Identification of Unknown Visitors
Visitors to a company's website provide some of its most valuable leads. What happens, though, if the visitors do not identify themselves it can lead to a loss, which is why Visual Visitor helps businesses identify anonymous website visitors. The application gathers data from many sources, such as LinkedIn and Twitter, to provide the prospect's name and contact information, such as phone numbers and email addresses. 
Alerts for Hot Prospects
Visual Visitor helps businesses avoid losing a potential consumer. The tool accomplishes this by alerting administrators when former website users return to browse pages, indicating that they are still interested in the products or services offered. This enables sales reps to close in on prospects and entice them with tempting offers.
Increased Sales Productivity
Businesses can use Visual Visitor to identify prospects who return to the website after a phone conversation. This enables the sales staff to fine-tune their tactics in order to close in on these potential consumers.
Segmentation of Customers
Businesses that aren't the ideal fit for a firm may end up on the product website. Visual Visitor aids sales teams in assessing prospects to ensure they are from the appropriate industry. This allows the organisation to streamline their marketing strategy to make it more effective, as well as to make better use of their marketing budgets.
Cons
Well as per my research Visual Visitor is one of the tools that does not have much of a drawback because of its amazing features and great affordability. Though, the user interface needs to be enhanced such that dealing with anonymous visitors could be easy and comfortable. 
Is Visual Visitor really worth signing up for?
According to me, 'YES' Visual Visitor is really worth signing up for as it is not just a software, but it itself is a must strategy that boosts your business. It can become an invaluable part of your sales. 
It not only builds a better relationship between the seller and the customer but also helps you to be a part of the customer's journey in buying a product. This tool is packed with various features like lead handling, keyword handling, reporting integrations and so much more.
The team of Visual Visitor always testing new features so that you can rely on this tool without worrying about your sales.
But remember one thing, Visual Visitor will identify the potential customers, but it is up to you  how to start a conversation and build a relationship with your customer.
Do give your suggestions about this article in the comment box.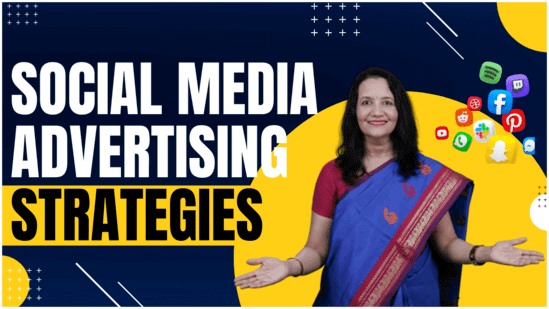 Spread the loveAccording to a study, an average person scrolls close to 300 feet of social media content every day. That's the height of Qutub Minar! Thinking about the amount of time that we tend to spend on social media daily, I find it quite believable. The main idea for social network advertising is to
Read More »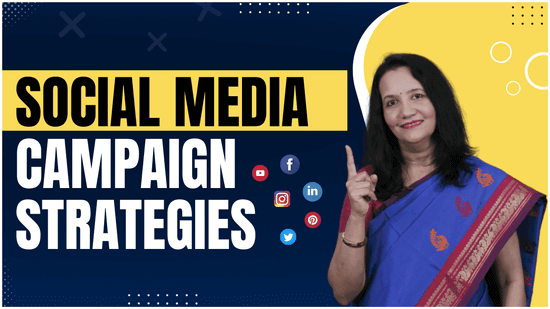 Spread the loveDo you want to create social media campaigns that will make your brand a sensation? Read these five strategies to grow your social media and blow your audiences' mind.Social media campaign is nothing but a series of coordinated activities aimed to promote your product or raise brand awareness in a community. We all
Read More »
Do you want to create excellent landing pages? Do you want to cutdown the cost required to hire a webpage creator. Read the article to know about SeedProd, an excellent landing page builder plugin for WordPress.
Read More »
HERE IS HOW I CAN HELP YOUR BUSINESS GROW
Don't just stand by and watch others make millions! Jump in and leverage digital marketing to skyrocket your business!