Disclosure: Since I am sharing this content free of cost without any paid subscriptions, some of the links in this post might be affiliate links, which won't cost you anything. Although, all opinions and discussions remain my own.
Introduction
Weblium is one of the newly launched website builders in the market. A lot of users are attracted because of its low price point. Although weblium is a newbie in the market, it has managed to capture user's attention within a short period. Weblium was launched in 2017. Its parent company is template monster. Weblium is a beginner-friendly tool that contains awesome designs for users to play around with. The SEO, blogging, and e-commerce capabilities are decent.
A picture is worth a thousand words! Weblium allows you to share images and photo galleries to woo customers looking at your product.  You can track your analytics and goals of your site's performance to enhance your delivery.
Weblium can increase online sales conversation by performing the functions of persuading and informing when customers look at your site. It enables a user to explore existing information regarding sellers and the products they offer, such as product description, price, as these types of information also influence consumer's perceived product quality and help mitigate uncertainties in product fit to their needs.
Weblium is an artificial intelligence-powered – super easy-to-use website builder for users with zero experience and coding skills. Weblium also has a variety of 250+ templates. It also has an inbuilt artificial intelligence supervisor that guides the user and makes a site's building and creation process as easy and straightforward as possible. Artificial intelligence supervisors adjust the website design and correct all the appearance-related mistakes and errors so that all weblium do-it-yourself sites look attractive and professionally designed.
Weblium sites also contain in-built advanced search engine optimization settings. Weblium offers a variety of plans to satisfy every user's need. It can be used for free, although there is also a paid pro plan containing extra benefits and features.
Weblium – AI Sitebuilder, where building your site is easier than you think! Start to create!
Let me walk you through my journey using Weblium –
My friend is incredibly passionate about baking, and decided to start catering to customers online. Initially, she was skeptical because of the complications and expense. Keeping in mind various benefits like and analytics, Photo gallery, photo editor, etc., I suggested that I would create the site for her using Weblium.
Compared to other site builders, it was too pocket-friendly.
The first thing I noticed was how easy it is to use. The full process was as easy as pie. I enjoyed playing with different templates, fonts, and tools to create my website. It seemed super friendly for a beginner like me at that time.
This service is the best in the market. I highly recommend it!
By now, I'm sure you are waiting to explore some new exciting features. You are at the right place!
Features
1. Design supervisor
Weblium has an in-built supervisor which automatically adjusts your site's visual look when you edit templates and blocks. You can continue to stay focused on your goals while their supervisor takes care of perfecting your site's length, spacing, font sizes, etc.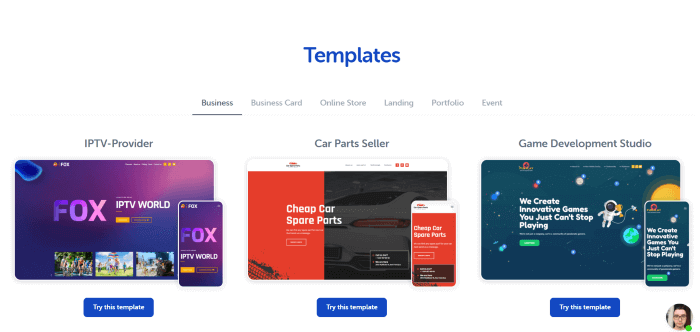 2. Technical complexity
Website maintenance is an integral part of site-building. You don't need to worry about it anymore. Weblium takes care of the domain, hosting, SSL security certificate, software updates, and many other technical matters. The security encryption helps to prevent hackers from interrupting and to collect information during a web session.
Security Sockets Layer provides a security layer that helps encrypt all communication between the browser and the web server currently serving the page. This security encryption helps to prevent hackers from interrupting and collecting information during a web session.
3. Mobile-friendly
In this time and age, people are surfing the internet on mobile devices. The positive news is that weblium based websites will look fabulous on any device.
4. Search engines
Did you know, over a third of online shoppers use Google, Bing, etc., to find products to buy? So, search engines are your website's best friend. Weblium has a built-in feature for E-Commerce Search Engine Optimization. Use descriptive, keyword-driven titles and customize your page URL's for a better match. Weblium offers advanced search engine optimization settings so that you can attract more visitors who will become your future clients.
5. Image and themes library
You may be wondering how difficult it will be to design a website from scratch or how you can attract buyers and get the attention of search engines. Don't ponder, my friend. It's all there and easily customizable. Weblium offers numerous themes, images, custom fonts, layouts to enhance the aura of your page. Permit your ideas to be the substratum of your website. Let creativity gush down your veins.
6. Style manager
Weblium enables you to make any personalized style adjustments on your website, from fonts to color palettes, theme styles, and much more.
7. Integrations
Integrations are beneficial in effectively managing your online presence. You can effortlessly and quickly manage your chats, email marketing campaigns, contact forms, and much more.
8. Marketing tools
Did you know, over a third of online shoppers use Google, Bing, etc., to find products to buy? So, search engines are your website's best friend. Weblium has a built-in feature for E-Commerce Search Engine Optimization. Use descriptive, keyword-driven titles and customize your page URL's for a better match. Weblium enables you to track your website's performance and boost its integrations with services using analytics tools free of charge.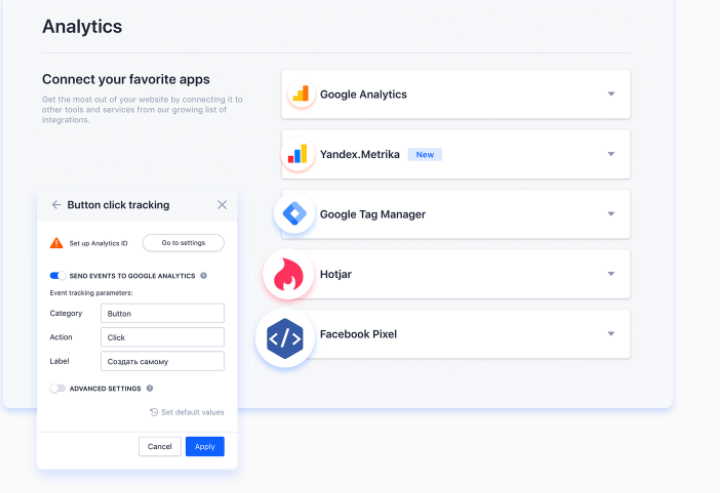 Weblium – create a responsive site without code. Try for free
These features aided me greatly. I hope this benefits you too.
While experimenting and evaluating, I came across tools that made my website-building journey 2X times easier. Here are six pros that make Weblium stand out from competitors.
1. Custom forms – Weblium helps you effortlessly customize and add anything to your website to meet your needs. Weblium provides you with many integrations and solutions for your email marketing campaigns.
2. Shared editing – You can share access to your site with team members and business partners so that you can work and make progress together. Although, they will not be able to make crucial changes without your approval.
3. 24/7 support – If you are a beginner, I'm sure you are wondering who will guide you while creating your site. Weblium offers 24/7 support whenever you need it. Their helpful and friendly team will be glad to assist you at once. Weblium provides live chat and email support. No bots, no canned responses — talk to real humans only. Weblium provides quality service to free and paid users and helps with general and technical questions: e.g., connecting domains, working with blocks and elements, SEO settings.
4. Themes and templates – Weblium provides over 150+ pre-built templates for users to choose from. There is no requirement to start from scratch and waste time.
5. Live preview – I'm sure you want to double-check your web page's contents and designs before publishing. Be it a desktop or a phone device, Weblium gives a good idea of how your profile appears to the general public before publishing anything.
6. For beginners – Weblium is efficient and straightforward. If you have a beginner looking forward to exploring the art of website designing, Weblium is right up your alley.
On the contrary, these were a few challenges I faced while using Weblium. Nonetheless, they had a negligible impact during the process.
1. Features – Weblium offers impressive features at a low cost. But they have missed out on several features their competitors are providing. Although, if you are using Weblium for a small business, the impact is negligible.
Weblium is the next-generation website builder. Build sites with new technology. Create your site for Free.
So, what's the verdict?
Weblium is a fantastic tool. It is easy to use, super inexpensive, and has great designs. Even if you get excellent designs, blogging, e-commerce, and SEO capabilities are limited.
Weblium is the go-to option for small and medium enterprises, personal portfolios, and small agencies that don't have much content. However, for larger companies or sites, with a lot of information, it would not be possible to concentrate everything. Keeping in mind the features, pros, cons and comparing it to your interest, you can decide what best suits your business.
RATING – After a lot of research, I have rated Weblium based on many criteria. You can find below my ratings compared to other site builders.
OVERALL RATING: 8/10
USER INTERFACE- 8.5/10
EASE OF USE: 9/10
FEATURES: 8.5/10
PRICING: 10/10
Pricing
 I'm sure you agree with me, all of us want maximum benefits with minimal cost. Weblium offers just that! There are several plans available to quench everybody's needs. For example, you are a budding blogger who wants to showcase your work to the world; the free plan is your best resort. Similarly, if you own a small enterprise and look forward to widening your network and reach, willing to take minimum orders, the pro plan should be your go-to option.
I have collected information regarding each plan, price, and comparison. Keeping reading and stay curious to find which plan suits your needs!
Prices And Offers
FreePPlan: $0 – I recommend using a free Plan if you are planning to start a personal blog, a hobby website, or a personal portfolio. But it comes with limitations like ads, no custom domain – best suited for playing around.
 Pro Plan: $25/month – As the name suggests, it's the best plan for fast-growing businesses and online stores. Since this plan has a strong E-Commerce focus, you can avail yourself of features like unlimited storage, free domain, and much more!
Landing Pro Plan: $12/month – This is a cost-beneficial plan if you want to remove Weblium ads displayed on your site. You can unlock features such as unlimited storage, site search, and upgrade your tools. Landing pro plan is best for small businesses, budding entrepreneurs, and freelancers.
Conclusion
Creating and publishing a website might seem like a tedious process. But with the result, you will be amazed to see the enormous impact it has made. Especially with the help of a website builder like Weblium, it's easier than ever.
As the saying goes, not all five fingers are the same. WhateverPPlan works for somebody else may not work for you. Be sure to try your hand at everything. After all, experimentation is the key to triumph. Once your website is up and running, you will come across some issues. You can modify your website if you find any glitches.  There is always a learning curve.
To sum it up, you can use Weblium as a nominal option to support your business or a hobby. It's easy to use, drag and drop; security features have impressed many users.
Remember to save some room in your budget for extra costs you are likely to encounter while using Weblium. You should prepare for three main costs – namely, domains, apps, and Email marketing.
I'm sure you have made up your mind to pick your perfect plan that best suits your interest. Make sure to turn your Weblium website dreams into a reality!
Did you have a different experience while working with Weblium?  Let us know in the comments below. Thank you for reading!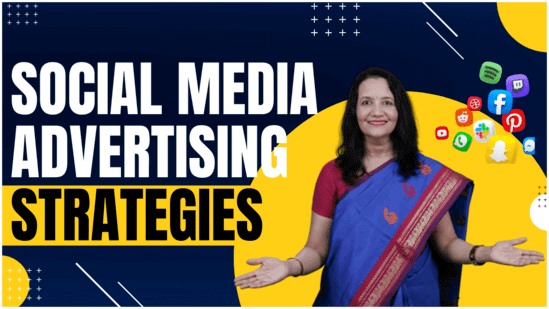 Spread the loveAccording to a study, an average person scrolls close to 300 feet of social media content every day. That's the height of Qutub Minar! Thinking about the amount of time that we tend to spend on social media daily, I find it quite believable. The main idea for social network advertising is to
Read More »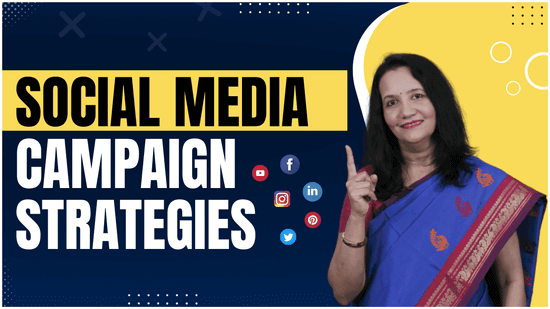 Spread the loveDo you want to create social media campaigns that will make your brand a sensation? Read these five strategies to grow your social media and blow your audiences' mind.Social media campaign is nothing but a series of coordinated activities aimed to promote your product or raise brand awareness in a community. We all
Read More »
Do you want to create excellent landing pages? Do you want to cutdown the cost required to hire a webpage creator. Read the article to know about SeedProd, an excellent landing page builder plugin for WordPress.
Read More »
HERE IS HOW I CAN HELP YOUR BUSINESS GROW
Don't just stand by and watch others make millions! Jump in and leverage digital marketing to skyrocket your business!