Whether it is about site loading or site performance, we want more than the required speed and accuracy. And that's why we require a plugin that is full of what we are looking for. WP Rocket is one of the plugins that provide you the performance you are searching for.
Starting with the intro of the WP Rocket plugin, it is a premium cache plugin for WordPress. I know these words like premium cache plugin sound like very high-fi words. Let me take you through a simple definition of what it means. These simply refer to the best practices to speed up your WordPress website.
Also, it is designed in a way to help you with various factors related to user issues. Putting all things aside, all we need is the answer of "Are there enough features in the WP Rocket plugin to handle our site?". In simple words, YES is the answer.
If we are looking for features in the WP Rocket plugin, let me tell you it integrates all the latest features in terms of performance, lazy loading of images, concatenation, and a lot of coding environments.
According to a recent survey, 40% of individuals who visit a site will leave it if it takes more than 3s to load. And sadly this becomes the reason for users to never ever visit that site again. But what we need is a great user experience, and for that our site needs to be upgraded for speed and framework. It can be done with the WP Rocket plugin easily.
Now, that leads to one question that is "How do we trust WP Rocket blindly?". For this, we must know what the background performance of the plugin is, and how actually it is performing in the real world.
So, it leads to seeing the background of plugins and knowing it deeply.
Know the background
Let's talk about my experience, so it will be better to digest the actual performance numbers. When I started my journey of building my own website, I was having lots of issues regarding site performance, the same as others.
And like any person, I also searched a lot on the web about the issues like how to achieve fast loading, what are the ways to significantly improve site performance. After hustling for about a month, I came to know that these loading issues are the game of plugins. This means, if you want good performance with no loading issues, you need to implement plugins in your site.
This has generated the idea of installing plugins on my WordPress for a smooth user experience.
Now the main problem arises: which one to use? There are plenty of versions available in the market. Which one is best for me?
Then one of my friends suggested to me that before diving into the paid version, I have to try almost all the free caching plugins available. And to be honest with you, they are ok, some with more options, others with less, some with better results, others with less. But the problem is that the experience is bumpy and you really need to be knowledgeable to get the web performance.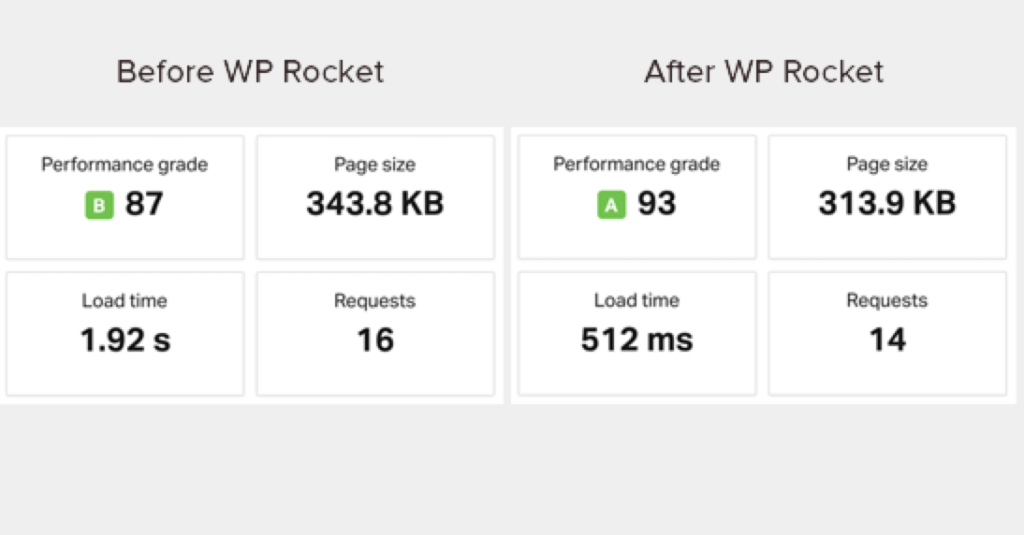 With WP Rocket, all that stress went away. You just install it, click some easy-to-understand options, and you are all set up. Yes, this is all it takes. This is what my friend told me, but just like others, how can I blindly trust him?
Because it seems to look very easy and well-structured with no pain.
What surprised me was that when I tried it out by myself, it was actually very simple and fast. The plugin is constantly updated and maintained which is a must when it comes to such a critical part of your website infrastructure.
Curious to know how to speed up your website in a few clicks?
Let us examine the important features of WP Rocket.
Features and things to offer
WP Rocket is a caching and performance plugin. With the use of this paid WordPress plugin, I believe that you will also be able to see significant improvement in performance of your site.
And it is commonly known that performance is the deciding factor from user experience to Google search ranking and conversion rates. Now as a trusted buyer of this plugin, I can claim that when it comes to performance, WP Rocket is the most popular option available.
But again, there are lots of free plugins available in the market, what makes WP Rocket unique and trustable?
Here are features that justify its premium tag –
Browser caching
If we go through its definition we can say that a browser cache holds all documents downloaded via HTTP by the user. In our daily routine, we can simply claim that caching improves and speeds up browsing.
Let us understand how it actually works. So, what is going on in the background is that browser caching stores certain types of files on your visitors' local computer known as assets. And these files live on your machine for a time.
If we talk in coding language, the thing is we can download files faster from a hard drive than to retrieve them from a remote server, no matter how fast our connection to the Internet is. And this is possible with the WP Rocket browser catching feature.
Combining files
This element does what it says. In coders language, it consolidates various records like CSS documents into a set of one, thus lessening the number of HTTP demands on your site.
But people just like you and me don't understand these coding things. We need simple and straight answers to what the feature is actually doing. So, in our simple language, this feature is to verifiably accelerate our site regarding load time.
Lazy Loading
WP Rocket is offering an interface that is easy to understand, and simple to utilize. What's more, the transformation of turtle loading into quick loading is one of the highlights. And this is what you pay for. You are here to convert your lazy loading into fast, and this is what WP Rocket is providing you.
Database Optimizer
This component encourages you in cleaning your information base, which is required for smooth performance. But the advantage of utilizing WP Rocket rather than other plugins is you needn't bother with some other module to clean the information base.
Let me give you one extraordinary feature of this module, which is it remembers cleaning for itself. What this actually means is that it smoothens the difficulty level of the user interface and keeps users engaging on our site.
To make it simpler to see the distinctions, here's a table summing up the change when improving my test site with WP Rocket:
| | | |
| --- | --- | --- |
|   | Before WP Rocket | After WP Rocket |
| GTmetrix Page Load | 2.1s | 1.1s |
| GTmetrix Requests | 45 | 23 |
| Pingdom Page Load | 1.50s | 423ms |
| Pingdom Requests | 44 | 23 |
With page speed being an SEO positioning variable, the quicker your pages load, the more Google (and your guests) will adore them. If you want to know more about SEO positioning and strategies, you can check out my blog by clicking here.
Let's hang around Advantages and Disadvantages
First of all, take a look at various advantages of this plugin –
GZIP Compression
Be it google or yahoo, they use GZIP compression. Gzip encoding helps you in engaging modern web content and modern web speed. This compression is very necessary as it will reduce response time by reducing the size of the HTTP responses.
Reduce PageLoads
Page load can have a huge impact when it comes to engaging visitors and engaging sales. According to a survey, approximately 48% of the audiences expect websites to load in 1-2 seconds. And nearly 40% of audiences abandon the page if it takes 3 or more than 3 seconds to load. With the use of WP Rocket, you will be able to meet the requirements. Ranking on search results also depends on the load time. Play around with WP Rocket to enhance user experience.
Well-defined dashboard
This is one of the factors which satisfy its premium version. This feature distinguishes WP Rocket from other paid plugins. This feature makes it very simple to configure even for beginners. Quick Actions available in the dashboard helps to make it more user-friendly and easier to learn.
WP Rocket Optimization Features
One of the reasons why you would love this is the features provided by this plugin like CDN (content delivery network) and Cloudflare. Plus point of WP Rocket over other premium plugins is that you can use both at the same time, while most of the other cache plugins use only one at a time. The plugin is updated frequently with new features, and you get extensive documentation with fantastic support.
Now let's discuss some disadvantages-
Paid Version
Not at all like many the accessible plugins, this plugin accompanies its own sticker price. WP Rocket was not the first plugin for WordPress, but rather it was the first from a genuine organization that offered support. This is the only disadvantage I have seen in this plugin after using it for an ample amount of time.
You can look at the comparisons with different plugins in the below image.
So why not take a look at the pricing and rating part.
WP Rocket Pricing and Rating
| | | | |
| --- | --- | --- | --- |
| Plans | Single | Plus | INFINITE |
| Purpose | For a single website | For three websites | Available for unlimited websites |
| Time Period | 1 year of support and updates | 1 year of support and updates | 1 year of support and updates |
Additional TIP : By default, the license will automatically renew after the time period of 1 year. Also, a 30% discount will be applied to the price of the respective plan. However, if you want to remove this auto-renewal, you can do so by going into your account area on the WP Rocket website.
Consistently rated best caching plugin by wordpress experts. Buy it now.
It is advisable to note that there is a refund policy which claims you 14 days free trial period with a 100% money-back guarantee. You can purchase WP Rocket here and be able to notice the impact on the speed of the website without any financial risk.
Now let's look at my personal ratings regarding WP Rocket. This might further help you in making your choice according to your requirements.
WP Rocket pricing: 9/10
Features: 10/10
User interface: 8.5/10
Competitor analysis: 9/10
Overall rating : 9/10
Conclusion
In case you're searching for a short and sweet answer to keep your site quick and upgraded, WP Rocket is the best thing you can get for your cash.
I'd strongly recommend WP Rocket to anybody searching for a dependable WordPress storing plugin.
Final Words
I trust that this article has helped you with the basic idea of choosing this amazing plugin. If you think that this article can help other people then what are you waiting for? Kindly offer them this article.
Do you have any inquiries concerning WP Rocket? Have you attempted the WP Rocket module previously?
Do let me know in the comments.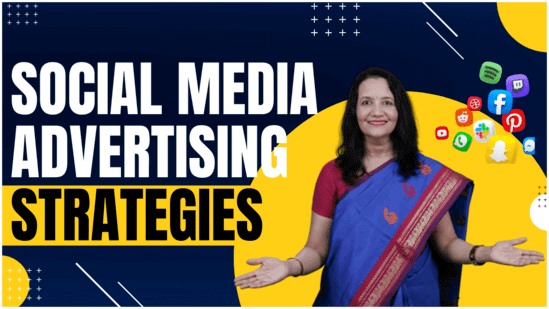 Spread the loveAccording to a study, an average person scrolls close to 300 feet of social media content every day. That's the height of Qutub Minar! Thinking about the amount of time that we tend to spend on social media daily, I find it quite believable. The main idea for social network advertising is to
Read More »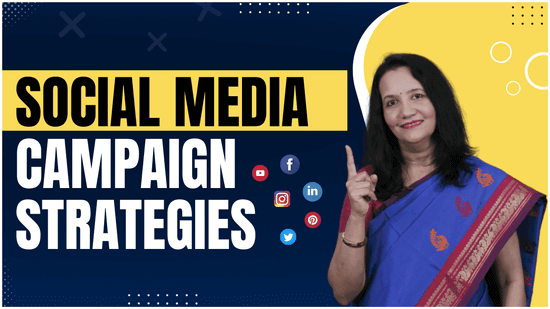 Spread the loveDo you want to create social media campaigns that will make your brand a sensation? Read these five strategies to grow your social media and blow your audiences' mind.Social media campaign is nothing but a series of coordinated activities aimed to promote your product or raise brand awareness in a community. We all
Read More »
Do you want to create excellent landing pages? Do you want to cutdown the cost required to hire a webpage creator. Read the article to know about SeedProd, an excellent landing page builder plugin for WordPress.
Read More »
HERE IS HOW I CAN HELP YOUR BUSINESS GROW
Don't just stand by and watch others make millions! Jump in and leverage digital marketing to skyrocket your business!