A Beginner's Guide to Affiliate Marketing
Imagine getting paid even during sleep or while you're travelling around the world doing the things you love to do. Want to know how ?
There you go, Affiliate Marketing will help you earn passive income.
Download my  E-BOOK!
So what are you waiting for? Dive in and learn more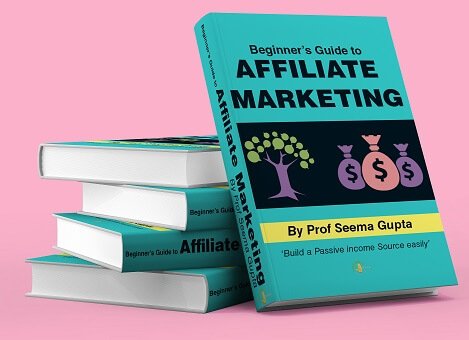 Why should you read this
E-book
Key contents of this
E-book
All I will say is this book is a must read if you want to get into affiliate marketing and to understand how to go about doing it.
I just got finished reading this Affiliate Marketing e-book. Having been in the Internet Marketing for a while, I must say that this was one of the best books I've read on Affiliate Marketing on web. If you are looking for a book that gives you specific recommendations and pros and cons on which type of affiliate program you are seeking to deploy or participate in, this is the book for you!
Great book! the information contained therein is a must for anyone who is considering affiliate marketing on the web. I found the content and information invaluable for anyone interested in becoming an affiliate marketer.
If you're a beginner in marketing, this is a good guide to start out. It tells you a few things not to do, red flags. And it has a lot of different tips to get your affiliate marketing going, and it gives tons of tips! Easy read! I recommend.
I am not an affiliate marketer but I have plans to get started as an affiliate marketer, therefore reading this guide, I had some knowledge on how affiliate marketing works, but with this book you don't need to have any knowledge as it provides you a complete strategy to get as an affiliate marketer.