How to Grow and not just Survive
We will email you the link to watch the webinar. Don't forget to share with friends and colleagues!
TIME
4:00PM – 5:00PM (IST)
With over 3 million people infected and 359 thousand deaths and billions in losses, COVID-19 has brutally ravaged and pillaged the world. There is a growing fear this could be "The Great Depression of the 21st Century". 
In this webinar we shall:
Discuss the impact of COVID-19 on the economy

Discuss how to prepare yourself to get a job during and after Corona
Take a look at Jobs of the Future
Analyze trends observed and forecast Future of Industries

Question and Answer Session
And so much more!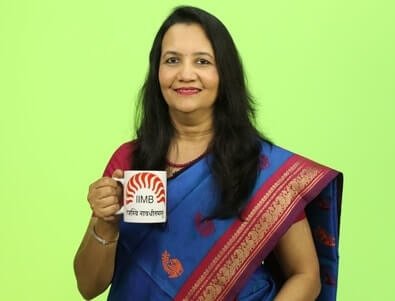 Seema Gupta is an Associate Professor of Digital Marketing at IIM Bangalore. She conducts digital marketing training, provides consulting and does agency fulfilment for companies.
She is the author of popular textbook Digital Marketing published by McGraw. She is a keynote speaker to many high profile digital marketing summits and panel discussions.
She addresses town hall meetings of companies as well as agencies on digital marketing. She is a visiting faculty of digital marketing at ESAN University, Peru and EGADE University, Mexico.
With more than 10 years experience in digital marketing, she has advanced expertise to grow your business. She has trained both CXOs and senior professionals of companies such as John Distilleries, Arvind Brands, 3M, Aranyani, Union Bank, Lifestyle stores, Harman, Naturals, Adobe, Hersheys, TV Today, Lintas etc. She has consulted for companies such as KW Group, Mapsko, INDCOSERVE, Gaursons, Nilonu2019s, KHSDRP, NVT group, Karnataka State Seeds Corporation etc.
She is a master in preparing digital marketing strategies, social media marketing plans, budget allocation across media and devising content strategies. She specialises in optimising firms, digital marketing, improving traffic, leads, conversions thus increasing return on investment.
Your session on Digital Marketing during Lockdown times was thought provoking. I'm inspired to start a business! Currently the requirements for digital marketing is soaring, I'm very much eager to start a business on a digital platform.
I would like to mention a special thanks to you ma'am for creating a very interactive and interesting webinar session. Your instant solutions to our queries within the same session gave us the feel of a real classroom seminar.
Just wanted to mention that this was a well prepared and superbly delivered session. Congratulations.
I can't thank you enough for today's webinar! It was a very insightful session. Your endeavor to Digital India is admirable. Thank You so much for sharing your knowledge with us.
I would like to thank you for the informative webinar session organised by you today.
Dear ma'am, I enjoyed your session very much. Thank you for conducting the webinar.
I attended your webinar session and it was very informative for me. I will definitely join all of your upcoming webinar sessions as well! Thanks!