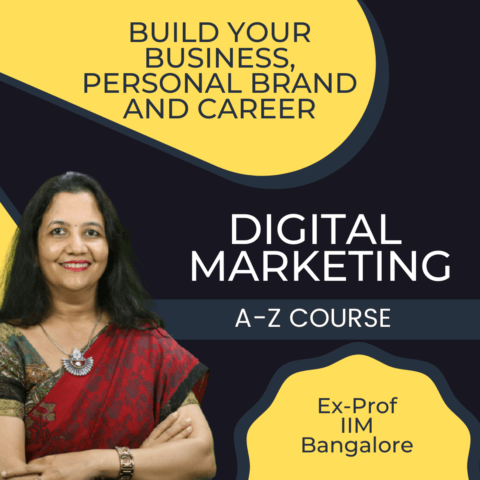 Digital Marketing A-Z
Tired of taking many courses in digital marketing and still not able to succeed? Learn from the credible faculty of IIM Bangalore the exact strategies I use to generate over 1 crore in revenue for my clients and 10,000 high quality leads. Learn the tips I use for growing 100x. Enroll now!
Digital Marketing Champion
Want to grow your business and build your career like a pro? Take an in-depth, comprehensive course in digital marketing to become a champion. It's tried and tested by top notch marketers. 10,000+ CXOs have taken this course to build their business empire and move their career to a higher orbit. Limited period offer. Hurry now!