According to a study, an average person scrolls close to 300 feet of social media content every day. That's the height of Qutub Minar! Thinking about the amount of time that we tend to spend on social media daily, I find it quite believable. The main idea for social network advertising is to stop users and make them pay attention to you while they are onto scrolling marathon.
Today I am going to tell you all that there is to know about social media advertising and how you can choose the best platform for your business.
The corona pandemic has pushed us to an almost online world. Distributing fliers and door to door advertising have come to extinction. The beauty of social media advertising is that you can use all the creativity in the world, and it is cost effective. In social media because the competition is so high that only the best content makes their way to the top. 
So how do I choose the right platform?
First decide the purpose of your business. If you are looking for a B2B business, then LinkedIn is the best platform to use. Facebook is the best when you are looking for building relationships. Do you have a product that might require a manual and people want to the know the how to use the product aspect? Then YouTube is the best platform for you. This can be best achieved by asking yourself the 5W1H questions (who, what, when, where why and how):
Who is your customer?

Why should they buy your product?

How interested they are in your product?

When will they be most inclined to visit your services?
This can be easily understood by this graph which will give you a clear understanding of the behavior pattern of each social media platform.
Read more about social media marketing strategies to rock your brand
Source: Dave Chaffey
Understanding consumer behavior patterns in social network advertising is very crucial. It is as important as knowing the enemy in the war. Here are some stats to help you understand the same.
Roughly 60% of the consumers will follow a brand to learn about its product or services. 

When people reach out to a company to know more about their product, they expect a reply withing 5 hours. This means that you need to be active on your social media or you may end up losing customers. You can easily take care of that by using a chatbot setup for your social media platform.

People unfollow pages that post way too much, almost like a spam. 

Roughly 40% of the people unfollow pages that post irrelevant content.
Having set the foundation of social media, lets dive into the depths of each social media site.
How do I advertise on Facebook?
We all know how addictive and huge Facebook is. There isn't one relative of mine, who isn't on Facebook. Putting it in numbers, Facebook is the biggest social media platform. It has roughly 3 billion users and is the second most downloaded app. Facebook is so huge that nowadays even political parties are using it to address the masses. This means Facebook is a wonderful app for social media advertising to create awareness about your product. 
The first and foremost thing is to create a basic following and awareness about your product. You won't get followers on your page out of nowhere. You will have to first get some quality content on your page. Once that is done, get in touch with your family members and colleagues and ask them to have a look at your page and the product and give it a like. This way you will know what people are expecting from your product and you will know the potential areas where you can improve before starting your marketing campaign.
The next step is to define your target audience.
This step is going to be the difference between acing and not acing your advertisement. After all we don't want to advertise about a product relating to hair loss removal to 20-year-olds
. This includes things like location, age, behavior etc…A fun fact for you – India has the largest number of Facebook users in the world with approximately 350 million users! So, any company in India can make the best use of Facebook ads simply because of the large numbers that our country has to offer. 
How do I allot a budget for Facebook advertising?
This is a crucial step. Facebook advertising is highly cost effective as the average cost per click (CPC) is much cheaper than offline advertising. Facebook also offers you the option of boosting selected posts in which you can decide the number of people that you want to reach and the amount that you want to spend. This way you can start advertising your best post of the lot. 
So, when you boost a post, Facebook asks you how much you are willing to pay per day for the post and how many days you want it to be. It also shows the number of people it is going to reach. There is one drawback to this however, it only ensures the number of people that you want to reach and not the engagement. It means that people will see your ad on their account, but there is no guarantee that they will click on the post and explore your product. 
The best way to ensure maximum engagement, is to use appropriate hashtags and design good posters. There are a lot of tools available that let you determine the best hashtags for your content. Make sure that the hashtags you use doesn't have huge traffic in it as the algorithm will try to promote the best posts among these hashtags and high competition makes it tough for us to rank our posts. Use minimum of 5-10 hashtags for each post, but don't put too many else people might think of it as a spam.
How do I design good content and posts for my page?
Your poster on Facebook should have some key features:
The ad should convey your message within 10 seconds as the average attention span of any Facebook user is going to be approximately 10 seconds.

The ad should leave the person in awe and also it should make the person to want to know more about you.

The ad should be at level with the current happenings in the world. For eg: after the historic win by India at Gabba, it doesn't make sense to have an ad including football or any other sport other than cricket. This is very crucial as people tend to react more to current happenings as their emotions are high.

Use color schemes to design your posts. Colors play a crucial role in conveying a brand's identity. Colors like green and blue convey feelings of calmness. Colors like red and orange conveys passion. So, make sure that the color you choose for your post should complement the emotions of the content.

Facebook posts are mainly content centric. This means that your focus must be on getting good content over the best poster.
Now that you are all done with the designing and your ads are happening in full swing, the last and most important part is customer service.
How do I provide good service to my customers on social media? 
It's obvious that there are going to be customers who would reach out to you before buying your product. The most important part is to be prompt when it comes to answering your customer queries. It's important to capitalize on this because we want to interact with the person before his interest in your product dies out. Having spoken on this, I also want to speak on managing customer attrition which again is a very important factor for success. Tell me, when you buy an iPhone, what are the chances that you will switch to any other brand? Very low right. Why is that? It's obviously going to be good customer service and product functioning. In fact, apple is one of the few companies that allows users to select their favorite genre of music while they are on hold. That's the impact you want your product to create as it creates an exclusive image of your brand.  
You can do this by staying in touch with your customers even after they buy your product. Rather than avoiding tough users, face them as eventually they will help you understand more about your product.
Facebook and Instagram are the 2 two sides of the same coin. It won't be fair to talk about Facebook and not mention Instagram at all.
How do I advertise on Instagram?
The biggest difference between Instagram and Facebook is the demographic. Instagram is used mainly by the people of the age group 18-29 which contributes to around 55% of the users. Advertising on Instagram is much cheaper than Facebook. 
Instagram is a huge market that treats the big and the small companies the same. The number of companies advertising on Instagram grew by five times in the last few years. This clearly shows about the growth potential of social media advertising on Instagram. 
The main difference between an advertisement on Facebook and Instagram is that Instagram is a visual centric platform. In Facebook ads are more of a content centric. The various types of advertising available on Instagram are:
Photo

Slide sharing 

Reels

Story

Video ads
Photo ads
This is my personal favorite one. Photo ads have only one goal, captivating audience with visual provocation. If you own a restaurant, then you might click a pic of the cheese dripping as one pulls a slice of pizza. If you deal with automobiles, then you can click a picture of your top model car in a beautiful scenery. If you own a resort, then you can click a picture of a couple strolling through your gardens. The scope for creativity when it come to this form of social media advertising is simply endless. A small word of advice here: it's good to be creative however make sure to stay away from:
Posting images that may even remotely offend any individual

Image that exceeds the upload limit. You may try to later compress the size, but it just takes away the quality of the image. 

Image that has too much abstract quality in it. 
You can always run your posts past a few groups of people to make sure that your posts don't offend anyone. Even companies like Amazon and Myntra have been under the radar for having posts that have offended a few people.
These points may not seem so important, but trust me its these finer details that can make or break your ad. You don't want users reporting your social media advertisement , either for being vague or offensive. This will affect the next set of advertisement you do because the algorithm limits the reach of the account whose posts have been reported in the past. Like I said before, if you aren't at your best, then the algorithm won't promote your post. Use relevant hashtags the same way you do for Facebook to reach a higher audience.
Reels
This is the most popular and sure short way to increase reach via Instagram. Reel is basically a Tiktok video which has gained a lot of popularity after its ban. I have personally seen business accounts increased their reach by huge percentages overnight by just uploading a reel. The key features of a reel must be:
Don't exceed the time limit or it becomes an IGTV video

Try to make it catchy

It must be in lines with the current trend. You can always open reels from your personal account and see which templates are in the trend. I have seen accounts having a few followers have millions of views on their reels.

Don't make it a sales pitch (it might get reported and we don't want that)
The whole idea of a reel is to just give a glimpse about your company. You want people to explore your product after watching your video and not the other way round!
IGTV video
The main difference between reel and IGTV is that in IGTV you can pitch about your product. You can also use it to raise awareness about an issue and how your product solves it ( a classical marketing strategy). I however prefer reels because reel is the classical example of "kum daam mein jyada benefit". Reels get the job done in much more phenomenal way than IGTV video.
Story
Using the above techniques, you have successfully created a base of followers on your page and congratulations on that! Now you must interact with these people. Sounds weird right? But Instagram makes it possible. Using polls or QnA you can easily interact with your customers, and it is a very crucial part of deciding the next advertising campaign.
There is another feature that you must be quite familiar with on Instagram. It's the learn more feature. This is quite crucial for your advertisement. Like I said before, your advertisement should generate curiosity about your product. So, when a person clicks on this link, it should have a certain feature:
A section for collecting information of the consumer like email id, contact number etc. So that you can get in touch with your customer and interact with them. 

A section that speaks more about your product and advertises some other products of your company.
Having covered about different social media advertising channels that mainly cater to B2C how about advertising in B2B? The answer is simple LinkedIn.
Enroll In Social Media Marketing Course To Explode Your Business- 
LinkedIn
LinkedIn is the best way to do B2B type of advertising. The corona pandemic has boosted the usage of LinkedIn. Content creation has increased by around 60% in 2020. The conversation between connections has also increased by 50% in 2020. 
Source : searchenginejournal.com
I would not shy from saying that these numbers are going to increase furthermore. This is an excellent media advertising platform for anyone out there wanting to make a killing in their business. There are mainly two types of advertising available on LinkedIn: one is InMail advertising and the other one is sponsored content.
How do I use the Sponsored content feature? 
This is how a typical sponsored content on LinkedIn looks like. See how it has a close resemblance to a typical Instagram ad. However, there are a few points that I want you to take care of:
Notice something different about the image? It is having a professional background i.e., the pictures typically contain images of people wearing formal clothes and everything has something related to work. LinkedIn being a professional platform follows this unspoken rule.

LinkedIn posts usually mention about the skill/quality or an advantage that the product will bring to you in your professional life. 
The best part about social media advertising on LinkedIn is that, you can exclusively target your audience. If you want to target only the college students or the Vice presidents of different companies, LinkedIn allows you to do that. This way the efforts required in funneling your customer reduces drastically.
How do I use the InMail feature? 
This is how a typical InMail content looks like. It's basically advertising in your personal message rather than the conventional advertising show on your feed. This is an excellent way to give a personal touch to your target audience.
Some important points to remember while advertising on LinkedIn are:
Select audience by location/company/position.

Keep it simple and short. How many of us read the long ads?
Having spoken on the big social media advertising platforms, the most important thing that people usually forget is the timing to post the advertisement. 
This is quite crucial as we want people to see our posts the first thing when they open the app. The best time for each social media advertising platforms are given below 
Instagram

 

7am – 9am (morning commute)

12pm – 2pm (lunch hours)

6pm – 7pm (end of work day)

9pm – 10pm (bed time scrolling)

Facebook

 

If you are targeting the youth, the best time is when they are in either metro or cab busy checking their news feed. 8 – 10 PM

If your target is specifically the corporate bunch, you can also try lunch hours. 12–2 PM

Morning peak hours when everyone is travelling to reach their workplace.

You can experiment with these different timings to see which works best for your brand

LinkedIn

Wednesday at 3 PM

Thursday between 9 AM and 10 AM

Fridays between 11 AM and 12 PM
Keeping all the parameter like deciding your platform of choice, making the best use of the platform's feature and the time to post it in mind, I am confident that you will be a huge success. 
Tell me which tip you like the most in the comment section below.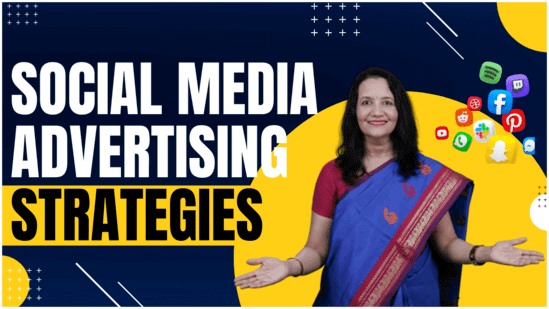 Spread the loveAccording to a study, an average person scrolls close to 300 feet of social media content every day. That's the height of Qutub Minar! Thinking about the amount of time that we tend to spend on social media daily, I find it quite believable. The main idea for social network advertising is to
Read More »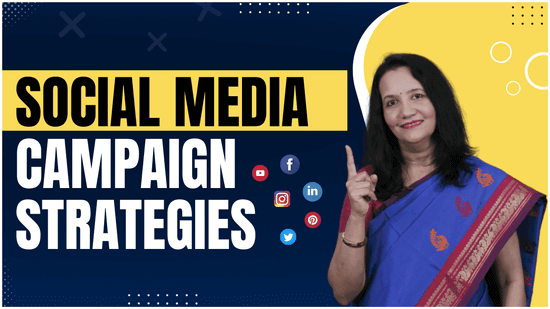 Spread the loveDo you want to create social media campaigns that will make your brand a sensation? Read these five strategies to grow your social media and blow your audiences' mind.Social media campaign is nothing but a series of coordinated activities aimed to promote your product or raise brand awareness in a community. We all
Read More »
Do you want to create excellent landing pages? Do you want to cutdown the cost required to hire a webpage creator. Read the article to know about SeedProd, an excellent landing page builder plugin for WordPress.
Read More »
HERE IS HOW I CAN HELP YOUR BUSINESS GROW
Don't just stand by and watch others make millions! Jump in and leverage digital marketing to skyrocket your business!