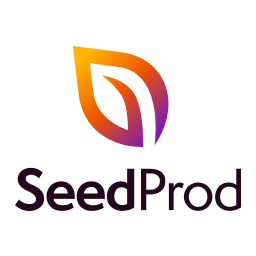 DISCLOSURE: Since I am sharing this content free of cost without any paid subscriptions, some of the links in this post might be affiliate links, which won't cost you anything. Although, all opinions and discussions remain my own.
Ever wondered how to create excellent landing pages like Google or Microsoft? Do you want to cut down the cost required to hire a webpage creator to create such seamless websites? Fikar not, I have just the right tool for you today. SeedProd is an excellent landing page builder plugin for WordPress. The best part about the seed prod plug in is that you don't need any knowledge of coding to do it. Just drag and drop and see the output instantly!!
The recent corona pandemic has pushed marketing to a different domain- digital marketing. companies are now using site builders like WordPress to create interactive websites for their customers. According to a statistic WordPress accounts for 34% of all the websites available on the internet. This means that having an attractive landing page on WordPress can be the difference between customers visiting your or your competitor's page. Why I am stressing on the importance on having a landing page builder over an online webpage builder is simply because landing page is the one that is shown to your customers via google ad or any other promotion platform.
Features 
In Seedprod, one can choose from a variety of available templates for coming soon, 404 page not found ( useful when you have moved to another website) , thank you page and even a page for maintenance. To build your page right away click on this link. 
Do note that seedprod focuses mainly on creating of a landing page and not the entire webpage. In the free version you can use the page builder and customize it, but in the paid version you can create multiple pages for different websites, get access to readymade templates and over 1,00,000+ free stock photos. Seedprod also offers the user 4 plans from 39.50$ (approx. Rs.2870) to 239.60$ (approx. Rs17400) per year, enabling the user to choose the best suited plan for him. Click on this to choose your plan and get started in less than 15 minutes.
The good things about Seedprod
Seedprod is all about creating websites without hiring a site builder/developer. This saves you a lot of money and you can even actively monitor the changes on your webpages.   Seedprod is one of those plugins that will help you out when your business is offline. Let's say that you have expanded your business and people want to buy your product and guess what, your website isn't ready yet. This can become a huge setback as it can drive away your potential customers.  Seedprod takes care of that and provides you with custom web page maker tools that makes sure that your customer doesn't leave you. You can even add tabs for collecting email ids of the customer which will form an essential part of your email marketing.
Say you have moved your website to a different page and you don't want to lose the customers that open the old page, only to be greeted with an odd 404 page not found. I can say from my experience that these pages definitely spoil my chances of buying the product again. A 404 page is like Amrish puri playing the role of a hero, you just wont like it . Seedprod takes care of that by providing the best 404 page not found. In the pro version you can even add email marketing to it and get in touch with your customers right away!
What differentiates a 5-star restaurant from any other restaurant? The answer is simple- keeping the customers satisfied. Even after paying the bill, you are greeted with the same warmth and energy. This is quite crucial because it triggers the good hormones in your brain and it wants you to come back to the same restaurant again and again. Same thing should be done in digital marketing and any MBA graduate would tell you that retention of customer is one of the most important aspects in marketing. Seedprod takes care of this in the best possible way. When I was exploring it, I fell in love with the wide and lovely collection of the Thank you pages.
In digital marketing, Search Engine Optimisation (SEO) and Google analytics is one of the most important features to keep a track on how consumers are interacting with you. This is also quite essential to know if the strategies used to get customers are actually working or not and how your pages compare to your competitors.
Click on this link to get started with your customised page right away!!
Virat Kohli, probably one of the greatest batsmen of this generation is sometimes found in troubled waters when the pitch offers a lot of swing. Similarly I also found a few places where seed prod can do much better in the WordPress website builder domain. First part would be the pricing vs features value. The free version offers a variety but in order to actually market effectively a person will have to go for the paid versions. Also, the email marketing integration services, which again is an indispensable part of marketing isn't available in the basic plan. Also, it's a plugin exclusively with WordPress so any developer won't be able to use it as a tool while creating websites. If you want to start your first landing page, click on this link.
Competition brings out the best in products and I found two competitors to seedprod in the wordpress page builder domain viz Elementor and Divi. A stark difference between the three is that seedprod pricing offers more flexibility as it offers four different plans. The free version of Elementor doesn't offer many features in comparison to the free version of Seed prod. Seed prod focuses mainly on the development of landing pages. The major drawback according to me for Elementor would be email marketing. Adding the email option via Elementor is a bit difficult whereas seed prod offers email marketing which integrates quite well with the major email marketing services. 
The same comparison if I do it with Divi is that its not a beginner friendly page. It requires some experience for a person to work his/her way out in Divi. It also provides a lot of options like Elementor which again would be good for website development and not for landing pages. Seedprod according to me is quite user friendly. The pro version of Seed prod has the features like:
Premium email integrations with Mailchimp, constant contact

Spam protection with Recaptcha

Built in SEO and Google Analytics

High compatibility with WordPress themes.
Based on my personal usage and the comparison with its competitors I would give the following ratings to Seedprod:
Overall: 8.75/10

User Interface: 9/10

Ease of use: 9/10 

Pricing: 8/10

Features: 9/10 
Seedprod Pricing
Seedprod offers one free version (seedprod lite) and four different paid versions which are basic, plus, pro and elite. Right now, all these plans are available at a flat discount of 60%! Click
here
to get started. The basic plan is for 39.50$ (approx. Rs.2870) per year and the plus plan is available for 99.50$ (approx. Rs 7300). The main difference between these two plans is that the basic plan can be used for only website whereas the plus plan can be used for one site whereas the latter one can be used for three sites. The plus is for businesses who want more. The pro plan costs 199.5$ (approx. Rs 14,495) per year and the elite plan costs 239.60$ (approx. Rs 17400). I personally like the pro and the elite plans because of the number of options which they provide. The main feature provided is domain mapping which is basically a tool useful for linking your landing page to other domains in your main webpage. It even provides access controls which allows certain people to still see the website when it is under maintenance. This can be an excellent way to give a personal touch to your most valued customers. Another interesting feature is the spam control which prevents unauthorised access to the website. That's just another security layer at such a good price. The prices mentioned here are after a 60% discount which has been going on the website for some time now. Click
here
to get this offer. 
I would also like to point out that the prices may seem high for the pro and elite plan, but considering the time and efforts that's going to be saved it's a good deal. Also, you save the cost of hiring developers for all the things that I spoke of above, which again saves you a few lakh rupees.
I feel that Seed prod is a product that has a lot to offer at a bargain price. Its main functioning is based on creating websites without web developers. Its main idea is creating visually powerful landing pages and these pages will eventually bring you customers. It provides customised 404 error page, coming soon page, maintenance page, Login page and many more. Seed prod provides you with customisable stock photos that can create a page personalised only for you. To know more about Seedprod , click on this link and get started with your first landing page. 
Leave your suggestions and queries in the comment box below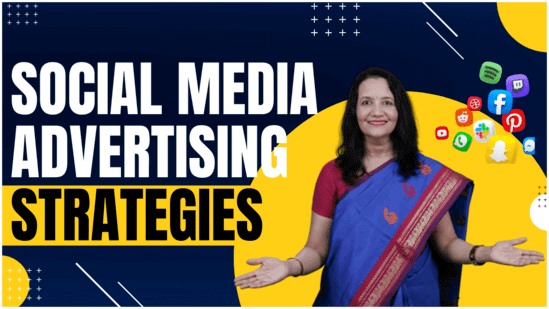 Spread the loveAccording to a study, an average person scrolls close to 300 feet of social media content every day. That's the height of Qutub Minar! Thinking about the amount of time that we tend to spend on social media daily, I find it quite believable. The main idea for social network advertising is to
Read More »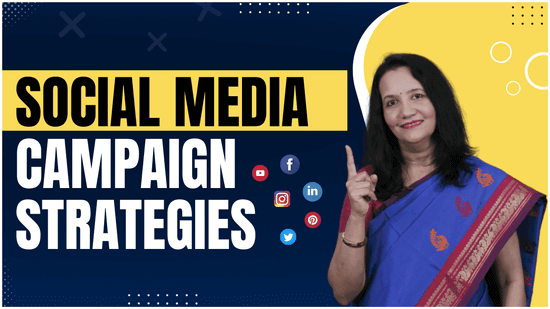 Spread the loveDo you want to create social media campaigns that will make your brand a sensation? Read these five strategies to grow your social media and blow your audiences' mind.Social media campaign is nothing but a series of coordinated activities aimed to promote your product or raise brand awareness in a community. We all
Read More »
Do you want to create excellent landing pages? Do you want to cutdown the cost required to hire a webpage creator. Read the article to know about SeedProd, an excellent landing page builder plugin for WordPress.
Read More »
HERE IS HOW I CAN HELP YOUR BUSINESS GROW
Don't just stand by and watch others make millions! Jump in and leverage digital marketing to skyrocket your business!
These are the factors you should look for in a blogging platform.
· Look for better features
· Look for a more user-friendly interface
· Look for various monetisation capabilities
· Look for low costs
· Check the rules and regulations of the platform
· Find a more manageable platform. You can also read this article to learn more about how to
start your blog.
Metrics to track the performance of a website are:
· Largest contentful paint (LCP)
· Speed index
· First input delay (FID)
· First meaningful paint
· Time to interactive
· Max potential first input delay
· Cumulative layout shift (CLS)
For more details, You can also read the article on how to write a best blog
We have reviewed some of the popular platforms for you:
· Best platform for dedicated bloggers: wordpress.org
· Best platform for free: wordpress.com
· Best platform for photographers: squarespace.com
· Best platform for writers: medium.com
· The best platform to make money: wix.com
· Most updated and powerful platform: ghost.org
· Best platform for complex and detailed website: joomla.org
· Best platform for personal bloggers: blogger.com
You can also check out my article to know more tips on how to blog like a pro.