Find out why brands should consider investing in audio ads, how to create perfect audio scripts, and the audio advertising scene in India.
Advertising has grown a long way. Every brand strives to make a digital presence and constantly update itself with various content marketing strategies. 
Audio ads are going to be the next big thing .Platforms like Spotify, Google,  Wynk started implementing audio ads and show best results. In this article you will get to know why and how audio ads are created. 
Captivating the attention of your consumers in 15s without much visual aid is an art that every brand must master.
But, Are we really into audio content?
Well, the below facts will be a shocker!
Would you believe if I tell that,
More than 340 million songs are streamed daily. 
Eighty-five percent of users use free versions of audio streaming platforms?
Facts shocked you right?
Here are some more reasons for you to consider audio advertising.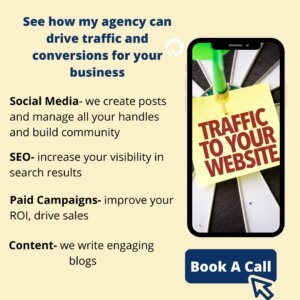 Isn't this a good sign for brands to venture into this segment?
Well, all of us must have believed that video content is consumed the most. Check about video marketing here.
Video content still holds a strong position in digital marketing. But audio content shows some phenomenal growth in recent times. 
So who was the game-changer? PANDEMIC.
Marketing during the pandemic changed, and digital marketing has increased multifold. If you would like to see about marketing during this pandemic see this video.
Yes. You read that right. Pandemic gave a major boost in the growth of the audio streaming industry.
So How Did Audio Streaming Grow?
Pandemic made us hooked to the screens, and there was no shortage of video content. There are various options from reels, videos, online courses to movies and web series in OTT. But people find it hard to control screen time, and video content indeed requires lots of attention. Excessive screen time hampered their work.
Thanks to audio streaming platforms, people could now multitask by listening to their favorite music and podcasts. With the availability of high-speed internet, people can download these apps.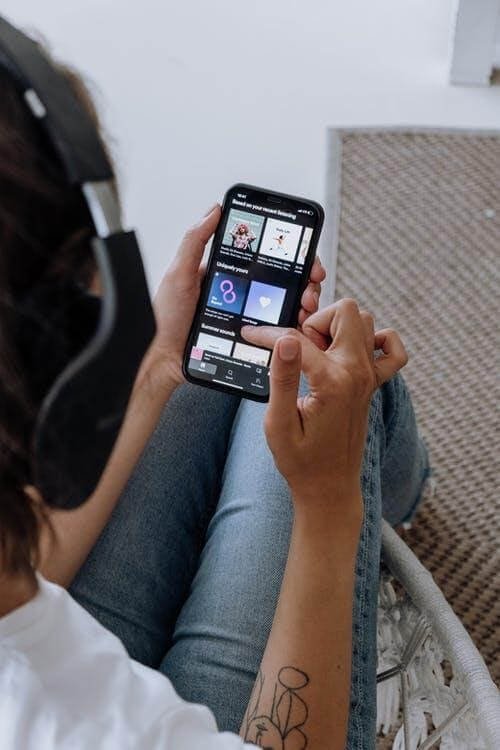 Another reason is the growth of podcast culture in India. Podcasts are audio mediums where the creators speak about various topics. It can be about books, entertainment, politics, or storytelling. People find it to be a good virtual companion. They can listen to it when they cook, walk, or work out. These also seem to impart knowledge. 
India has seen tremendous growth in podcast culture in recent years. It has emerged to be the third-largest podcast listening country.
Talented creators get to benefit themselves through these platforms to reach the masses.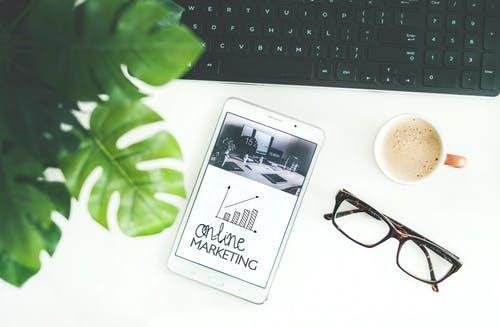 Now, Why Should Brands Consider Audio Advertising?
From the good old times of grandma stories, radio, and then podcasts and music platforms, we have been consuming content that involves listening for a long time, and people love it.
Well, if you ask me that if audio content can create impact, the following points will give you an idea.
1. It can be easily processed:
If you've observed, you hook to the song's tune than visuals. Powerful audio makes us hooked to the songs. 
Creating audio content that hooks the consumer will give them a great impact.
2.  Audio creates an emotion:
 When we listen to our grandma's tales, it takes us to the ambiance of character. We imagine being a part of the story. Then came radio, and now podcasts and audiobooks.
You visualize when you listen. It stirs up a lot of emotions.
So creating a relatable ad can fetch you so much!
3.  People spend more time on audio content.
It is said that people spend more time on audio content. Indians spend 19.1 hours a week on average consuming audio content.
 With the rise of good internet facilities and smartphones, there will be a surge in the graph. 
As said before, 85% consume ad-supported content. Since the majority consume free content, it can give the brand a good space to reach consumers.
4. Constant growing market size:
Music streaming platform is expected to grow at 16 percent CAGR. It is expected to reach 60.5 billion dollars in 2026. , globally.
The industry is growing bigger and better with new talents coming up.
Check out the latest trends in digital marketing here!
Audio advertising, as opposed to traditional digital marketing, comes under programmatic advertising.
Check out my article on Top 10 Digital Marketing Courses To Jumpstart Your Career And Business.
So, What Is Programmatic Advertising?
Programmatic advertising is advertising with the help of Artificial Intelligence in Real-time bidding to streamline the ad buying process.
It allows you to specify a target market and budget in your campaign. It is said to perform well on weeknights and reaches across devices. It provides easy access across all networks. One exceptional campaign will provide maximum revenue.
Audio advertising has lacked before because of poor strategies and lack of essential technologies. But now, with the rise of technologies like Artificial Intelligence, NLP, programmatic ads marketers are getting fruitful results in this growing market.
Programmatic audio advertising automates selling audio ads to your targeted audience in a given ad space. You can buy ads from all publishers in one go.
As we've seen what programmatic ads are, let's move on to creating an audio ad.
The first step towards an audio advertising is scripting. Let us see some few tips on how to effectively create scripts for audio ads.
1. The script is the hero!
Keeping your script game strong can make consumers hooked to your ad. Your script should be the voice of your brand. Avoid background sounds and keep your content precise and to the point.
2. Add value to your ad.
Try to add emotion and a sense of nostalgia to your script. That elevates your ad to a whole new level.
3. Length of the ad
Audio ads comprise 10 to 30 seconds. Each company has different requirements. Do check the length and prepare accordingly.
4. Hook them early
Try to hook the audience in the first three to five seconds. Hooking the audience from the start can help them listen to the rest of your ad.
5. Conversation
Remember that podcasts, music are your consumer's virtual companions. Well, your ad should also be the one on this list.
Check out the Guide to content marketing strategy (Especially for beginners !)
So How Do We Create Audio Ads?
The scripting part and its nuances are told below in more detail, but here we specially talk about the technical requirement of audio ads.
Specifications may change according to companies, but here are the common requirements.
1.  File type: The file should be .wav, .ogg or .mp3 file. Professionally people use .wav or .mp3 file.
2.  File size: The size should be a maximum of 1 MB.
3.  Volume: The volume should be 192 kBps
4. All of the platforms require the URL of the Landing page. That's where you measure click-through rates and conversions.
5.  Duration: The most supported duration will be from 15 to 30 seconds.
6.  Language specification: Your ad must be suitable for a general audience. Should not use offensive language.
You can create various combinations of audio ads.
1. Either your audio can be a sequence of two or three, in which your ad will play in between songs in a user's queue.
2. It can be a follow-up of visual creatives after an ad is played.
 A visual creative is a poster embedded with a CTA.
It can be either used as a pop up or as a banner to your audio ad.
There are some specific requirements of visual creatives too:
File types: Your visual creative must be in .jpg,.png format
File size: Google supports up to 10 MB. Amazon audio ads support up to 750 KB.
Catchy and short headlines are preferred.
Pro tip: Do not make any part of your visual companion look clickable, i.e., look like a hyperlink.
Use a color scheme that appeals yet does not overdo the ad. 
The font must be legible, catchy, and easy to read.
Dimensions can be of your own choice but make sure it is neither too big nor too small.
For a 30 second ad, the script can have up to 500 words, but for a 15-second ad, the script shouldn't have more than 250 words.
You can also re-purpose your video ad as audio provided the script is good.
Pieces Of Equipment Required:
It will help if you don't have more fancy equipment to start with an audio ad. Here, we would be talking about creating an audio ad with minimal equipment.
1.  To record : 
You can record your ad with a voice-over actor or a famous voice people relate. There are platforms like Voices to find voice-over actors across the globe. These platforms will find a voice-over actor for you, and they would record and send the ad. This way, the recording becomes easier.
However, if you are a total beginner, stay in a quiet place and use Smart Recorder apps. Even agencies suggest iPhone voice memos recording of your ad if you're a total beginner.
2. To edit: 
Editing isn't rocket science, at least when it comes to audio. You might need some noise removal and some sound boosting. There are free applications like Audacity, Audio editor, etc., which can enhance your ad.
3.  Background effects: 
Noisy effects can be avoided, but you can add music according to the content type. Make sure you use royalty-free music. 
4. Export your file to .wav or .mp3 file. 
5. Create a companion banner.
Available Technical Support :
Your budget defines the way you can create an audio ad. 
Either you can script and create your ads by following the guidelines shown above. There are third-party apps like AudioGo, iHeartRadio Ad builder, which give your ad within five business days. Streaming platforms like Spotify offer you support in terms of background sounds and scripts.
If you want to outsource your ad entirely, there are agencies, which take care of your audio services from start to finish. They also allow you to track your ad every single day.
Pricing:   
Pricing is mostly based on Cost per thousand impressions (CPM).
Since audio advertising is growing, CPM is very low compared to video ads. Although tracking methods are still developing to determine the performance. 
Now that we've seen the requirements, now lets see how various platforms offer their services on audio advertising.
Audio Advertising In Various Platforms
Wynk music:
Wynk Music holds the third-highest share of listeners. It  provides you various ways to advertise on their platform. Wynk has the highest number of users from metropolitan cities.
The majority of Wynk's music belongs to the age 25 to 34 age group.
 It provides 15-second audio ads with persistent banner assets from 4 to 5 percent. It also provides brands with sponsored playlists, channels exclusive for the brand, mastheads, and push notifications. They've associated with various successful brands like Amazon Prime, Jabong, Indeed, Paytm, Lenovo, etc. Indeed, a famous job searching brand is said to have 20 percent more engagement and 46 percent brand message recall after audio advertising with Wynk.
Google:
Google also took an interest in audio advertising and allowed brands to get audio inventory through DSP, 
Read more about how to boosting sales using Google Display network- Youtube
Jio Saavn:
  Jio Saavn also uses DV360 for marketing, DV360 is Jio Saavn's programmatic audio inventory available on Google's Demand Side platform(DSP). More than 75 percent of the audience are under 35 years of age. Jio Saavn can be a perfect platform for brands that want to target the Millenials and GenZ. It provides insights and considers a variety of factors, thus helping brands to reach the target audience. Jio Saavn was the first organization to do audio advertising since 2016 and boasted of the highest engagement.
They've launched  a guide for all the brands."Connecting From A Safe Distance: The Digital Audio Playbook For A New Reality –
This guide can help brands know about the statistics of Jio Saavn's 100 million users. It tells about the most listened,top charts , top genres etc so that brands can target their audience and advertise
Amazon music:
Amazon music has bundled users, meaning users subscribed to their other platforms like Prime or echo will access Amazon music. Amazon audio ads are currently limited to US and European countries, but it gives creators the liberty to create ads.
Future developments:
Youtube also plans to launch audio ads, especially for their music and podcast content. 
Currently, in beta testing, it believes that their audio content helps increase brand awareness.
Youtube delivers audio ads, where the soundtrack delivers the message, and visually we could see an image or animation. Combining visual and audio ads gives high scope for brands as they get a chance to engage the audience through visual images and audio scripts.
It also plans to group songs of famous lineups and genres.
Spotify also provides audio advertising and push notifications. Spotify plans to launch self serve ad studio platform called Streaming Ad Insertion (SAI) shortly. 
The studio allows brands to connect with their potential consumers to make audio ads according to their budget. Either you can arrange for the ad, or Spotify will be assisting you.
Some Audio Advertising Campaigns Streaming Platforms Are Proud Of – Case Studies
1. Cadbury x Wynk Music:
 Cadbury wanted to market their Limited edition Cadbury silk- 'Pop Your Heart.'
 Cadbury wanted to connect with people on Valentine's week. Cadbury collaborated with Wynk for the first time, and the "Say it with silk campaign "evolved.
"Say it with silk" channel housed the audience's favorite love tracks, just perfect for the occasion. Users could share songs with their loved ones with special messages. Cadbury saw 22 percent more engagement in a week of this campaign
2. JioSaavn X HDFC Life:
HDFC wanted to create awareness among Millenials over 25 to have life insurance. They partnered with JioSaavn for brand awareness.
Jio Saavn amplified the brand by giving targeting audio ads on HDFC for people above 25. They also planned to increase awareness through storytelling. Nilesh Mishra, a popular storyteller, was roped into voice over stories around HDFC's brand message.
The stories were a part of Nilesh Mishra's podcast- Kahaani Express. The stories were about insurance and how it helped the characters during the crisis.
Engaging stories by Nilesh paved the way for a massive engagement. Stories customized for the brand accounted for 34 percent of total show streams. It received 13 million minutes of playtime. Jio Saavn ran 6.2 million audio ads and received a 6.5 percent click-through rate.
There was a 15 percent increase in brand awareness, 5 percent increase in brand preference.
(Report analyzed by Nielsen)
Radio Advertising – Lost Option?
Well, radio was the only audio medium Indians have consumed for years. Radio is not yet completely gone. Indians tune in to the radio at least once a week. Well, radio advertising is still a good option to consider. It is considered cost-effective advertising as it covers 97 percent of the population and 91 percent of the total area. While music platforms give a considerable reach in cities, towns still tune in to the radio. It is said to be the second most accessed medium across non-metros.
People have been creatively advertising on the radio like jingle advertising, dialogue advertising, sponsored programs, and dramatized commercials. Brands can also take inspiration from these and apply them in their audio ads for streaming platforms. FM Advertising costs Rs. 30 per 10 seconds to Rs. 2500 per 10 seconds based on the program and reach. 
As statistics shock us, there is a good reach in audio advertising. Be it radio or streaming platforms. 
Let me know your thoughts below!
Follow us for more exciting blogs like this!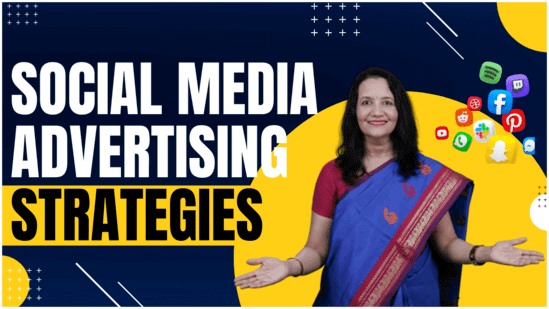 Spread the loveAccording to a study, an average person scrolls close to 300 feet of social media content every day. That's the height of Qutub Minar! Thinking about the amount of time that we tend to spend on social media daily, I find it quite believable. The main idea for social network advertising is to
Read More »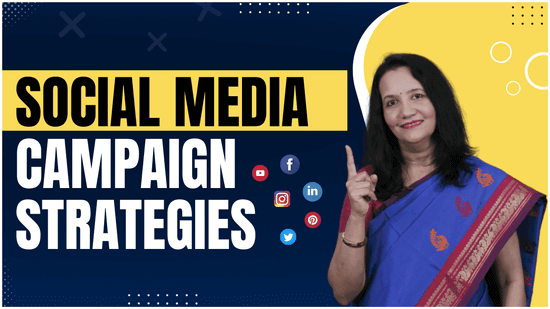 Spread the loveDo you want to create social media campaigns that will make your brand a sensation? Read these five strategies to grow your social media and blow your audiences' mind.Social media campaign is nothing but a series of coordinated activities aimed to promote your product or raise brand awareness in a community. We all
Read More »
Do you want to create excellent landing pages? Do you want to cutdown the cost required to hire a webpage creator. Read the article to know about SeedProd, an excellent landing page builder plugin for WordPress.
Read More »
HERE IS HOW I CAN HELP YOUR BUSINESS GROW
Don't just stand by and watch others make millions! Jump in and leverage digital marketing to skyrocket your business!