DISCLOSURE: Since I am sharing this content free of cost without any paid subscriptions, some of the links in this post might be affiliate links, which won't cost you anything. Although, all opinions and discussions remain my own.
Want to build an email list without burning a hole in your pocket? Read this review article on MailPoet, a leading WordPress plugin to understand its features, pros and cons and pricing.
As a WordPress user, you have a variety of options for email marketing services. While many of them are wonderful, they all require you to exit the WordPress admin area. You must log into another platform and learn how to use it in order to design and send emails. With MailPoet, this is not the case. MailPoet is an email and newsletter plugin to create email list signup forms, design campaigns, schedule messages, etc.
You can design and schedule marketing emails right from your dashboard with the MailPoet plugin. We'll introduce you to the plugin, go through its features, and demonstrate how it works in this article.
Now let us understand the basics of this plugin.
Introduction to MailPoet
MailPoet is considered to be one of the best email and newsletter plugins that facilitates you to build a mailing list, sign up forms, design campaigns, email templates, schedule messages and many more.
Click Here to check the Most Popular Email Plugin for WordPress!
To cut a long story short, Mailpoet brings about multiple features compared to other WordPress plugins. One thing that distinguishes it from other WordPress email plugins is that you can interact with MailPoet from within your website dashboard.
It also holds up support for WooCommerce transactional emails that adds e-commerce functionality to the WordPress website so that you can increase your number of conversions. It also offers multiple types of templates for designing your email campaign.
Kim Gjerstad founded it in the year 2011 in France. More than 8,000 customers trust MailPoet to power email for their 300,000 WordPress websites.
MailPoet is trusted by small businesses that send weekly newsletters as well as large online e-commerce stores that send a high number of emails.
Highlights of MailPoet
Enhancing your email marketing journey is a great way to boost conversions. It doesn't matter if you are a beginner or a professional. MailPoet's features help you create email lists that are simple and intuitive without leaving your WordPress dashboard.
Let's call attention to the highlights of MailPoet and see how this plugin can help you.
1. Better Communication
Email Newsletters
Suppose you want to drive more and more traffic to your website. In that case, you can use MailPoet's newsletter plugin to engage your customers with beautiful, interactive and straightforward WordPress newsletters that are easy to create.
It also provides with easy drag and drops feature where no coding skills are required. You can choose from more than 50 templates (Trust me! Its pretty fun).
Last Post Notification
With its automated feature, you can share your latest WordPress posts. Your audience will get a notification for your blog post. It can help you increase traffic to your website and reach a more significant audience.
Greeting emails
When a new user visits your website, you can leave them with a welcoming email to build trust explaining briefly about
your website.
But, remember the email should be personalized to gain the confidence of the user.
Multiple Email templates
MailPoet offers you more than 50 pre–built templates that can be used to connect with your audience. You can share updates, announcements, offers, etc., with your customers. Create different style of templates with an easy drag and drop option.
2. Catch Attention
Inactive Users
Many times emails go unopened as people often do not engage. Not sending emails to those who do not open your emails can improve your reputation and uplift click-through rates.
Increase Number of Subscribers
MailPoet provides you with a facility where you can grow your subscribers' list. It can drive your customers to sign up to receive your emails.

List Segmentation
According to surveys, 75% of users are more likely to click on emails from segmented campaigns than non-segmented campaigns. Behavior based segmentation can improve customer experience. You can send emails based on the data gathered on specific customer behavior.
WordPress Sign up Forms
MailPoet helps you grab attention with sign-up forms. You can choose from a pop-up, a fixed bar, add to a widget area, or place it at the bottom of your pages as the position is an essential part to have your subscribers' attention. With a simple drag and drop feature, choose multiple fields like name, location, number, etc.
3. Woo Automated
WooCommerce Email Customizer
Notify your customers with emails that are relevant and important to your brand with MailPoet's WooCommerce email template customizer. This enables you to gain the trust and loyalty of your subscriber. Customize your emails to provide comfort and ease for your subscribers.
First Purchase Email
One of the significant roles of MailPoet is that it creates mutual trust between customer and seller. Sending a thank you email to your WooCommerce customer after their first purchase can earn you, their loyalty.
Product Specific Emails
Describe your products or services to your subscriber briefly to increase clicks and consequently conversions. Provide them with a sample or a demo of your product to enhance the customer experience. Create different emails for different products and services.
Customer Interest
4. Deliver
SMTP for WordPress
Send emails to your customers according to their interests. Send targeted messages to users who purchased from a specific category which can build a better consumer– seller relationship.

With MailPoet, there is no need to rely on any other plugins to ensure that your emails are delivered. MailPoet has its own built-in SMTP (Simple Mail Transfer Protocol) service.
Deliverability
If you are worried about the deliverability of your emails, MailPoet is there for you. MailPoet's expert team handles 30+ million emails each month.
Click Here to check the Most Popular Email Plugin for WordPress!
Benefits Of MailPoet
MailPoet has helped thousands to create beautiful emails that reach the inboxes of your precious customers and create long lasting relationships.
Allow me to take off the curtains to the ways in which MailPoet can be your trusted partner-
Avoid getting your emails ending in spam boxes
The team at MailPoet ensures that your emails reach your customers with high open rates. MailPoet will entertain you with better deliverability and high clicks throughs.
MailPoet is a trustworthy WordPress plugin and it ensures that your data remains safe and protected. You can create a GDPR (General Data Protection Regulation) friendly sign-up forms in just a few clicks that help you comply with privacy regulations.
Do your queries go unanswered often? Don't worry. MailPoet has got your back. You can approach the team at any time as customer service is the top priority for the team at MailPoet.
Ability to send unlimited emails
Are you worried about your daily email limits? No problem. MailPoet gives you the ability to send unlimited emails. You just must choose the pricing package according to the number of your subscribers.
MailPoet Pricing
MailPoet offers a variety of plans at a low cost. Until you reach 1,000 subscribers, it's free. You'll get access to nearly all of the features available to paid (Premium) customers. Advanced analytics and some types of professional support are the only things missing.
After you reach 1,000 subscribers, you must upgrade to the Premium plan. For up to 1,250 subscribers, it costs 15€ per month. The pricing will rise in tandem with the number of subscribers. However, these plans are still less expensive than most ESPs.
Blogger License, which costs 149€ per year, is one of them. This is only for a single website.
The Freelancer License costs 249€ per year and allows you to work on four websites, whereas the Agency License costs 499€ per year and allows you to work on eight. This licence covers an infinite number of websites. Unlimited subscribers are included in all three options.
Even if you currently have over 1,000 subscribers, I recommend signing up for a free trial, trying it out for a few weeks, and then selecting which plan is best for you.
MailPoet for WordPress Agencies
Are you an agency?
If you are an agency with a client base then you will need to keep your email list always updated so that you can be ahead of your competition. For that you would need the most powerful and most comfortable email marketing plugin for your WordPress websites, the AGENCY LICENSE. It is quick to setup, with minimal training required for your clients and allows you to manage all your clients in one account.
You can also go over the advanced analytics on subscriber engagement. There is also 30-day money-back guarantee.
You can have the ability to send unlimited emails up to 1,000 subscribers per site. It will cost you around 499€ and available for unlimited sites.
Want Mailpoet to be your email marketing plugin?
MailPoet vs MailChimp
Both MailPoet and MailChimp have proved to be the best email and newsletter plugin for your WordPress websites. But still, MailPoet has proved to outmatch MailChimp in specific categories.
Let us look at some of the advantages of MailPoet over MailChimp-
Cost
MailChimp has proved to be a bit costly than MailPoet. For example, for 2,000 to 2,500 subscribers, you have to pay about $25-$30 per month and for 2,501 to 10,000 subscribers, it will cost about $40 per month, which is a bit more costly in comparison to MailPoet.

Unlimited emails
Both the WordPress plugins offer a free subscription for up to 1,000 subscribers, but a free subscription only allows a particular set of features. But only MailPoet allows you to send 500 emails to your audience. You can send only one mail at a time using MailChimp.
Critique
In a nutshell, MailPoet has stood above all other email and newsletter plugins as it is much cheaper, provides a variety of features and is easy to use when compared to others.
No doubt. It is one of the best, but I still expected some more from the free package as there are a minimal number of features. Let's look at some of the features that need to be upgraded-
Unlike the other email marketing solutions, MailPoet offers a smaller number of email and newsletter templates (around 50 email templates).
With the free version of MailPoet, you do not have the ability to check your spam score. It means you are unable to determine how many of your emails end up in the spam box. Knowing the spam score, you can avoid being hidden in the spam folders.
In-spite of MailPoet being one of the best WordPress plugins, the deliverability of MailPoet does not seem to be reliable compared to other services. Email plugins like ElasticEmail provide better and successful deliverability rates.
Rating
MailPoet integrates effortlessly with your favourite content management system, allowing you to start sending emails right away. Send emails to the appropriate people at the right time, starting with the initial greeting to loyal customers.
With an automated sequence of onboarding emails, you can welcome new subscribers with open rates of 40% or higher. You're already familiar with WordPress, so get started right now. With attractively designed themes you can edit to reflect your style, create email updates and newsletters that your readers can't wait to open.
After a lot of research, I have rated MailPoet based on many criteria. You can find below my ratings.
OVERALL RATING: 9.0/10
USER INTERFACE- 8.5/10
EASE OF USE: 9.0/10
FEATURES: 8/10
Encapsulating MailPoet
With MailPoet, creating multiple types of emails has become more of a child's play. The features such as the drag and drop option allow you to Build emails quickly. One of the other vital necessities that are being provided by the MailPoet plugin in their SMTP service as you do not have to look for other options.
Create beautiful emails with these simple steps-
Sign up with MailPoet
Set up a mailing list
Choose from multi[ple templates
Set up an email sign up form
If you have any questions about MailPoet, feel free to ask in the comments section below.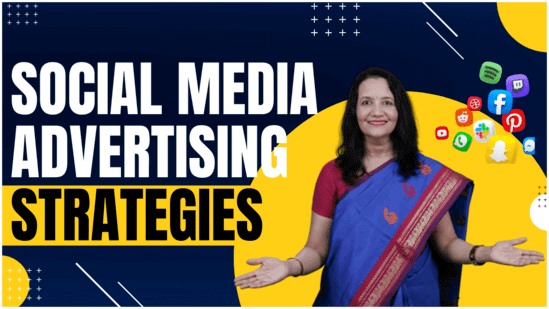 Spread the loveAccording to a study, an average person scrolls close to 300 feet of social media content every day. That's the height of Qutub Minar! Thinking about the amount of time that we tend to spend on social media daily, I find it quite believable. The main idea for social network advertising is to
Read More »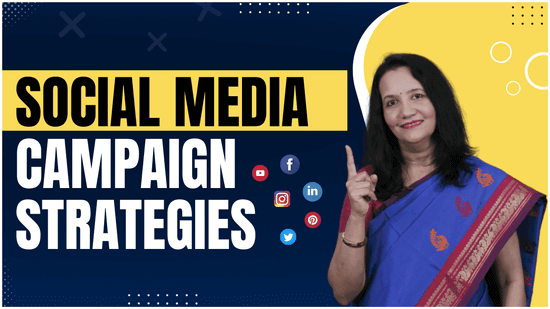 Spread the loveDo you want to create social media campaigns that will make your brand a sensation? Read these five strategies to grow your social media and blow your audiences' mind.Social media campaign is nothing but a series of coordinated activities aimed to promote your product or raise brand awareness in a community. We all
Read More »
Do you want to create excellent landing pages? Do you want to cutdown the cost required to hire a webpage creator. Read the article to know about SeedProd, an excellent landing page builder plugin for WordPress.
Read More »
HERE IS HOW I CAN HELP YOUR BUSINESS GROW
Don't just stand by and watch others make millions! Jump in and leverage digital marketing to skyrocket your business!