DISCLOSURE: Since I am sharing this content free of cost without any paid subscriptions, some of the links in this post might be affiliate links, which won't cost you anything. Although, all opinions and discussions remain my own.
Have you ever noticed that you can immediately recognize a company by looking at its Logo, even though their name isn't included? Perhaps you've found that even if you've never heard of a company before, you can correctly guess its nature by looking at its Logo for the first time.
Symbols are a quick and effective way to convey details about your business.
This 48hourslogo review will help you decide if this is the right tool for your design requirements. One option offered by this no-frills platform is crowdsourced design competitions for logos and branding materials.
The advantage of these design challenges is that you may get ideas from numerous designers rather than just one, giving you more options and often at a reduced cost. You can also acquire your designs faster with 48hourslogo because their competitions are often of shorter duration than those on other sites. They may not have as much detail as other design sites, but they are a quick and easy way to get a new logo.
But! Hey, What is the importance of a Logo?
A logo is an integral part of the company's identity, and it has a significant effect on how people perceive you. A logo is one of the most significant branding investments a company can make.
A logo is a mixture of text and images that tells people your business's name while also creating a visual icon that reflects your vision. A good logo is unforgettable, distinguishes you from the competition, and encourages brand loyalty.
Introduction to 48HoursLogo
48hourslogo is a rapidly expanding design competition platform. This platform matches freelance graphic designers with companies looking for new logos, websites, or print designs. They are always looking for talented designers to join the team, with over 30 logo competitions starting every day.
"Get A Logo You'll LOVE!" This is the motto with which the people at 48HoursLogo are trying to help all sorts of businesses.
Why should you choose 48HoursLogo?
They are one of the most famous logo design websites on the Internet, with over 70,000 customers and over 5 million logos uploaded.
It's a lot of fun, it's easy to do
48HoursLogo's logo design process is simple and enjoyable. The custom logo design won't break the bank, with packages starting at $129.
Design of Professional Quality
All the logo designs are screened and checked before being used. All you need to make your brand professional will be included in your logo delivery kit.
Refund with No Questions Asked
Are you dissatisfied with the designs we created? Without calling or emailing support, go to the help button and request a refund.
So, if you want all these features embedded in your brand's logo that has the capability to boost your sales drastically then, click here.
Features of 48HoursLogo
48hourslogo has collaborated with several creative designers over the years, with over 3 million logos on the web and counting. You will see 48hourslogo's extensive list of designers on their website. They're sorted by how many contests they've won and how many good reviews they've got.
More information about the designer can be found on their website, including the last time they were involved online, how many competitions they've entered, how many contests they've won, and how many times they've been a finalist. You can also see how many contest invitations this designer has received.
The designer's entire logo collection is also shown on their profile page. To see a larger version of any design, simply click on it. The receiver of the design may also rate and review the designer's work on a scale of one to five stars, as you can do. Every design is organized in chronological order, so the first three designs you see on the designer's list are also their most recent work.
You can also visit 48HoursLogo's portfolio page to see more than 20,000 design samples and concepts created by the platform's actual graphic designers. You should look for a specific industry if you have one in mind. Among the sectors that are open are media, service industry, non-profit, entertainment, automotive and many more:
After selecting your industry, you'll be taken to a page with designs specific to that sector. Then, with your mouse, hover over any winning design that appeals to you. You will see when the design was submitted, some background information about it, and the price that was paid for it.
Many designs contest sites, like 48hourslogo, begin with a similar setup. You'll need to write a brief that involves describing what you're looking for, selecting a few logos from your industry that you like, and deciding on a price plan.
You can choose between a guaranteed contest (where you pay all upfront) and an un- guaranteed contest (where you only pay $29 upfront), but you should know that guaranteed contests receive more submissions.
Your contest will begin once you've made your selections and paid, and it will be divided into three parts:
The qualifying stage is where any registered consumer can apply designs based on your brief, but you are the only one who can see and comment on them (lasts 1-7 days depending on your contest parameters).
In the stage of design revisions, you must choose up to three finalists for your competition to advance to this level. They'll be able to see each other's work now, and they'll have a week to modify their designs based on your input.
In accordance with the final stage, after you've chosen a contest winner from among the finalists, you might ask for a few minor tweaks until your designer uploads the file package for you. It will include a high-resolution JPG, a translucent PNG, a PDF, an EPS, and a font and color readme. The award will be issued to the creator once it has been downloaded and confirmed, and you will take possession of the copyright. You may also negotiate with the designers to purchase other designs at a lower price (usually $50-100).
Benefits and Drawbacks
Small businesses and entrepreneurs may have logos for their enterprises without spending a lot of money or having to wait weeks for them to be delivered thanks to 48hourslogo. 48hourslogo draws expert designers by using a contest approach, which means you have more logo concepts to pick from. You get a large variety of professionally produced logos from various designers contending for your job, and you choose the one that best suits your firm.
One of 48hourslogo's best features is its affordability. You not only get several logos from skilled designers, but you also only have to pay $99. You'll also get unlimited revisions and complete copyright ownership of the final design.
Most companies have convoluted pricing and upsell methods to get you to spend more money. On the other hand, 48hourslogo keeps things basic. You decide on a budget and obtain the greatest deal. There's no fuss. There are no hidden fees. There are no additional fees. It's a straightforward business plan that will appeal to everyone. You submit a design brief, and designers create a collection of logo concepts from which you select the best.
Best of all, you are under no obligation to commit if you are unhappy with the designs or do not choose to continue with the project.
Though the advantages far surpass the disadvantages for getting a logo for your business but still, these are the drawbacks after comparing all the aspects of 48HoursLogo:
Attracting top designers is more expensive.
The minimum number of designs needed to be eligible for a refund
There are just a few designers on the platform.
Rating
One of the features I appreciate the best about their organisation is the ability to browse through their finished competitions and see all of the logos. If you're having trouble coming up with a logo concept, perusing their listings may provide some ideas.
After a lot of research, I have compared all the features as discussed above and rated 48 HoursLogo based on many criteria.
OVERALL RATING: 9.0/10 USER INTERFACE– 9.2/10 EASE OF USE: 9.5/10 FEATURES: 8.5/10
Packaging and Membership Plans
Both logo design and brand identity competitions are held on 48hourslogo. Each of these plans allows you to select a highly ranked package in order to attract top designers. Unlike some logo design agencies, you are not bound by a contract, and the company gives refunds if your contests do not receive a certain number of submissions. Take a look at the various plans and their associated costs:
This is the most popular option, with prices starting at $129. Choose from a variety of logos submitted by independent designers. If you're not satisfied with the original design, you can request limitless adjustments until you are. A minimum, standard, and gold reward package is available from 48hourslogo. The gold plan, which costs $198, draws the most talented designers.
In addition to logo design, 48hourslogo also provides a brand identity design service, including business cards, letterheads, t-shirts, social media covers, and vehicle wraps. For $199, you can get one of these items, or for $279, you can get all five. If you merely want to focus on brand identity, you'll need to have a logo ready.
New firms frequently choose the logo and brand identity design package for the whole package. The price for one logo and one item starts at $178. (i.e. a business card). 48hourslogos offers three different plans to reward designers: minimal, standard, and gold. For one logo and one brand identification item, the premium package is $299. Purchasing the logo design and brand identity packages together saves you 15%.
If you want a little more detailed information the the pricing and membership plans, check out 48 HoursLogo.
Customer Service
On 48hourslogo, there are a variety of different aid and support solutions. Unfortunately, there is no round-the-clock customer service, and the only way to contact the company directly is by email.
These are the following methods you can get
Customer support at 48hourslogo can be contacted directly via email.
Though there are no official video guides, YouTube has a number of useful videos.
There is a FAQ page on 48hourslogo that will answer any questions you might have.
There is a blog for 48hourslogo. The majority of the articles are about logo design in general.
Conclusion
This is the platform with the fewest choices and the lowest prices, and their designer pool is smaller than the more advanced pages, but that doesn't rule it out as a viable choice in certain circumstances.
48hourslogo is worth checking out if you need a simple logo design at a reasonable price. You won't have to spend hours looking for the right designer because designers will submit to your contest.
The website features a good number of designers, and the logos in the portfolio are well-made (not extraordinary, though). The contest begins with a $29 entry fee and a $99 prize, or you can opt for the brand identity alternative, which starts at $79. Overall, 48hourslogo is the perfect option for small business owners on a tight budget who don't want to spend a lot on a logo.
This platform has always been the go-to website for my team and me. So, if you have any queries regarding this, please do ask in the comments section.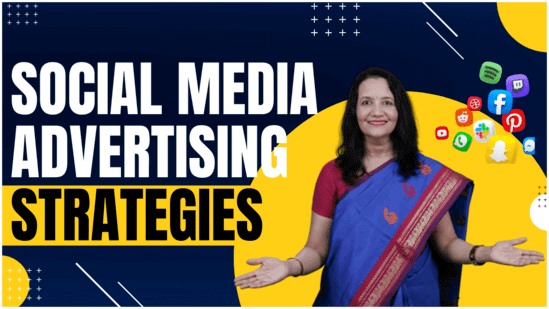 Spread the loveAccording to a study, an average person scrolls close to 300 feet of social media content every day. That's the height of Qutub Minar! Thinking about the amount of time that we tend to spend on social media daily, I find it quite believable. The main idea for social network advertising is to
Read More »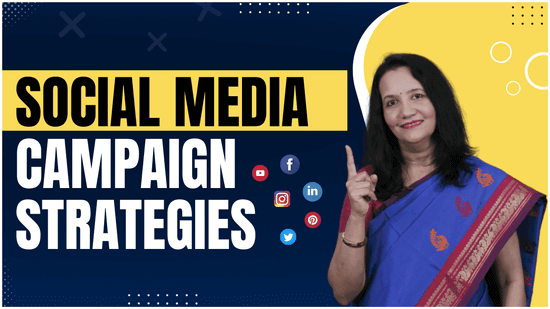 Spread the loveDo you want to create social media campaigns that will make your brand a sensation? Read these five strategies to grow your social media and blow your audiences' mind.Social media campaign is nothing but a series of coordinated activities aimed to promote your product or raise brand awareness in a community. We all
Read More »
Do you want to create excellent landing pages? Do you want to cutdown the cost required to hire a webpage creator. Read the article to know about SeedProd, an excellent landing page builder plugin for WordPress.
Read More »
HERE IS HOW I CAN HELP YOUR BUSINESS GROW
Don't just stand by and watch others make millions! Jump in and leverage digital marketing to skyrocket your business!