Disclosure: Since I am sharing this content free of cost without any paid subscriptions, some of the links in this post might be affiliate links, which won't cost you anything. Although, all opinions and discussions remain my own.
Do you want to manage your WordPress Website traffic? Use profile press to improve conversion and traffic. Read this artcile to find the detailed review of Profile Press.
Introduction– I'm sure you are wondering how to manage your traffic on your WordPress Website. The solution is simple; you may need a user management plugin! It is easy to create and build appealing forms for user registrations, user profiles, login and reset password through plugins to get more conversions and leads. But, which plugin should you use to build forms that perfectly match your website and blog?
By now, I know you are aware there are tons of form builder plugins in the market. There are advantages and disadvantages associated with them. Which should you trust the most? Don't ponder anymore, my friend. If you are looking for an inexpensive user and profile builder plugin, then you have reached the right place.
Profile Press is one of the best, powerful and efficient solutions among all of them in the market. In this review, I will be providing insights regarding features, pricing, ratings, and more. Let's get started.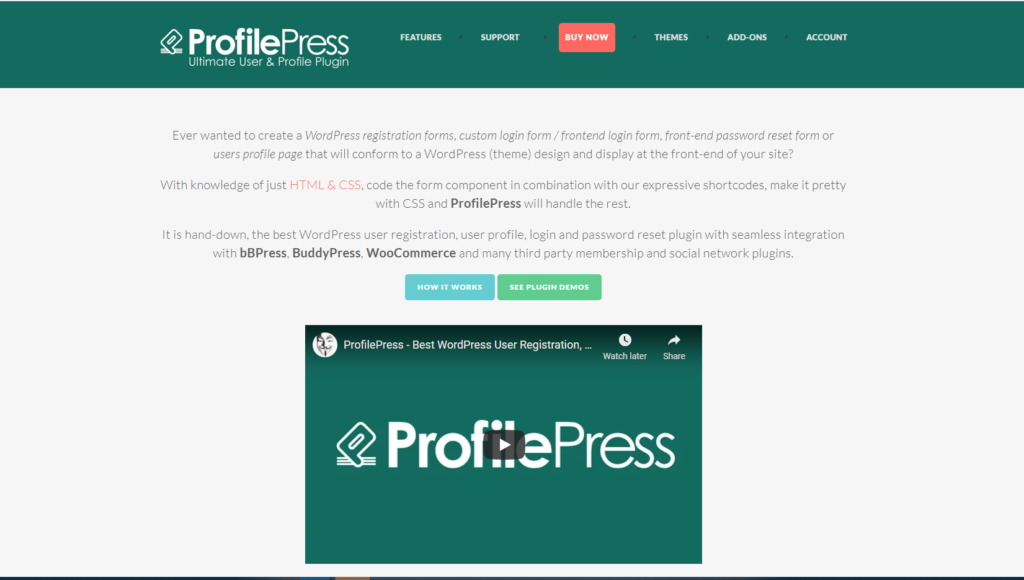 Profile press includes a form generator that usually lets you create your custom forms easily. When you enter your custom HTML and CSS, you will instantly have a live preview in a few seconds. Profile press has add ons that generally come with a set of shortcodes. You can also add a field section to your form. You can use function codes to insert forms in your pages as well as publications.
The use of front-end forms is designed to prevent users from connecting to the website through the backend of WordPress, which generally makes the entire user interface more user-friendly and consistent.
Profile Press essentially comes with a set of predetermined forms you can use instantaneously, and you can also build your forms from scratch if you wish to. These forms help visitors interact with your WordPress website using the front end of your website instead of forms and background pages. This is quite impressive. Isn't it?
Check out ProfilePress – User Registration, Login and Profile WordPress plugin
Every expert was once a beginner. On similar lines, I spent a lot of time mastering the art of building a good user management plugin using Profile press. Let me walk you through my journey.
Background– I am incredibly passionate about blog and content creation. After a lot of encouragement from my friends, I decided to post my blogs on the WordPress website. One of my friends advised me to use a user management plugin.  Initially, I was skeptical because of complications, spam, and expense. Keeping in mind many benefits like improving traffic and customer engagement, I decided to use a user management plugin.
While evaluating various user management plugins, I came across Profile Press. Since I did not know HTML and CSS, their easy-to-use templates helped me a lot.
The first thing I noticed was how easy it is to use. The whole process was straightforward. I enjoyed playing with various templates and themes to create my form. It seemed super friendly for a beginner like me.
By now, I'm sure you are waiting to explore some new exciting features. You are at the right place! Here's why –
Features
Live preview of form design – As you continue to code, you will instantly view your form design. You can have the preview of registration, login, and password reset along with front–end profile forms. The user is available in real-time, as shown in the forms that are being designed and coded.
Spam protection – Profile press combats spam using No CAPTCHA and reCAPTCHA. Profile press reCAPTCHA provides built-in functionality that prevents you from frauds.
Social login – Anybody can effortlessly integrate social functionality to a user profile using Profile press. To start with, you will need to provide the required information about the social application setting page. These features will help the user to register or login with any social profile like Facebook, Linked In, Google, GitHub, or Twitter according to their convenience. This process can be easily achieved without having any prior knowledge or experience.
Password reset mail – Using Profile press, you can easily customize password reset mail. I'm sure you have probably had to reset your passcode for a website or service at some point. So, you are familiar with the process and emails. Profile press's custom setting lets you decide where the email appears to be sent from and what it says.
Passwordless login – Using Profile press's one-time password less login feature, users can log in with a one-use link sent to them through an email. An email is sent to the user when they opt to log in with this feature. They will be given 10 minutes to use the link from the time the email is sent. The link will expire when the user's login or once 10 minutes pass, whichever comes first.
Theme installer– Profile press helps you create attractive forms within a couple of minutes using basic CSS and HTML. If you have vague knowledge about codes, you can use drag and drop pre-built templates and themes as per your liking.
Welcome message – Profile press helps you enable custom welcome messages for new users. You can add personalized notes, thank you messages, and many more. This will enable you to create a personal bond with your customers.
Add ons – Profile Press has premium add – ons you can purchase for extra functionality. This includes add ons like BuddyPress, MailChimp, Campaign Monitor. This also includes add ons that extend the dashboard's functionality, email features, and WordPress
These features aided me greatly. I hope this benefits you too.
While experimenting and evaluating, I came across tools that made my form-building journey 2X times easier. Here are three pros that make Profile Press stand out from competitors.
Quick setup – Profile Press is easy and quick to get up running and instant setup. Anyone can easily set up this plugin within minutes.
Developer friendly – Here, the code is clean with several hooks and filters for extending the plugins.
Expressive tags – Profile Press has expressive and intuitive shortcodes tags for crafting your login, registration along with password reset, and many more.
On the contrary, these were a few challenges I faced while using Profile Press. Nonetheless, they had a negligible impact during the process.
CSS AND HTML – If you have some HTML experience, you can easily use this plugin. And if you don't know how to code, you can effortlessly use attractive ready to use templates.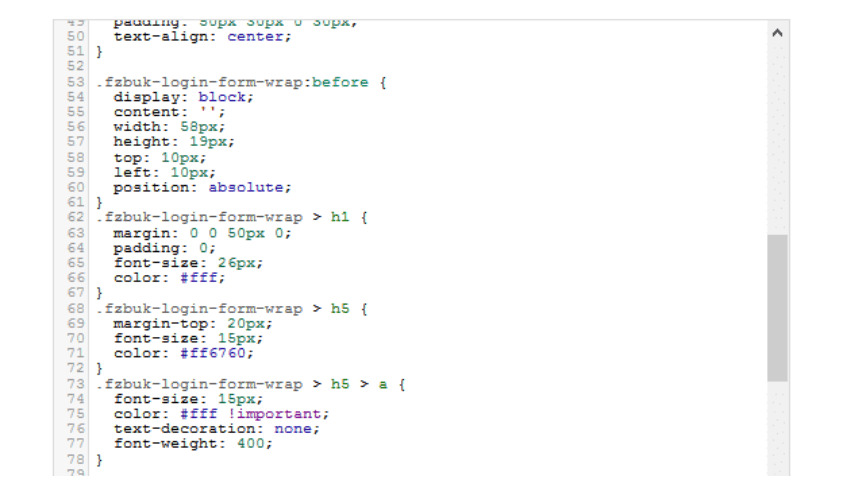 But why should you choose Profile Press over other plugins? Here's why –
Profile press is one the best user management plugins available in the market. Everybody seems to love using profile press because of its fantastic add ons to features. The tools page provides extra information about the user functions. You can easily enable it so that users can connect to the email address. There are unique features for combating spam, for visitors, the efficiency in hosting newly registered users, customizable passwords to reset, and much more.
Profile press is versatile and different from all the other platforms. The most famous platforms are WooCommerce and Buddy Press extensions for them. It is designed in a way to integrate effortlessly and complements to provide excellent results.
Ratings– After a lot of research, I have rated Profile Press based on many criteria. You can find below my ratings compared to other builders.
Overall rating: 9/10
User interface- 8.5/10
Ease of use: 10/10
Features: 8.5/10
Pricing: 9/10
I'm sure you agree with me; all of us want maximum benefits with minimal cost. Profile Press offers just that! There are several plans available to quench everybody's needs. For example, you are a budding blogger who wants to showcase your work to the world; the personal plan is your best resort. Similarly, if you own a small enterprise and look forward to widening your network and reach, the ultimate plan should be your go-to option.
I have collected information regarding each plan, price, and comparison. Keep reading and stay curious to find which plan suits your needs!
Pricing:- Profile Press has five unique pricing packages. The first is a free version called Profile Press Lite. The premium version has four separate pricing packages, the cheapest being $49 for one year of updates and support for one site. The most high-priced package is the Ultimate package, which comes with unlimited install updates and lifetime support.
Every pricing package comes with a thirty-day money-back guarantee. However, it's essential to note this is not a "no questions asked" guarantee. Your money will be refunded if the developers cannot correct an issue you have with the plugin.
PERSONAL

($69/Yearly)

BUSINESS

($99/Yearly)

DEVELOPER

($199/Yearly)

ULTIMATE

 ($599/One Time Payment)

All official Add-Ons

All Official Themes

Product Updates

Email & Forum Support

For 1 Website

All Core Features Included

All official Add-Ons

All Official Themes

3 Pro Add-ons

Product Updates

Email & Forum Support

For 3 Website

All Core Features Included

All-Pro and Official Add-Ons

All-Pro & Official Themes

Product Updates

Email & Forum Updates

Priority Support

Unlimited website

All Features Included

All-Pro and Officials Add-Ons

All-Pro and Official Themes

Lifetime updates

Lifetime Support

Priority Support

Unlimited Websites

All Core Features Included
TIP – The best part that I liked about profile press is its pricing plans and its quite affordable and flexible. This plugin also offers 30 Days Money Back Guarantee which is quite interesting.
Conclusion
ProfilePress is a WordPress registration plugin that helps you create login forms, user profiles, registration forms, and more. This plugin overrides the default WordPress pages for these kinds of forms and replaces them with their own. However, you can create your pages.
Creating a user management plugin might seem like a tedious process. But with the result, you will be amazed to see the enormous impact it has made. Especially with the help of a form builder like Profile Press, it's easier than ever.
As the saying goes, not all five fingers are the same. Whatever plan works for somebody else may not work for you. Be sure to try your hand at everything. After all, experimentation is the key to triumph. Once your form is up and running, you will come across some issues. You can modify your website if you find any glitches.  There is always a learning curve.
Profile press has a collection of default styles you can choose. Anyways, you also have the option to change the way a form looks. You will need to know CSS and HTML coding. Developers who have a working knowledge of PHP can improve the functionality and look of this plugin better. They also have 30 days cash back options if a customer did not like their service. I found this feature the most interesting.
Profile press is one of the best word press registration plugin that is available in the market. It offers something for everybody. Its specially for those who use WordPress to empower a social networking website where users can log in. You can get an excellent working knowledge of what Profile Press has to offer with the lite version; on the other hand, the premium version has plenty to offer if you are ready to bring premium login and user features to your site.
Disclosure: Since I am sharing this content free of cost without any paid subscriptions, some of the links in this post might be affiliate links, which won't cost you anything. Although, all opinions and discussions remain my own.