Live chat is the best chatting software available in the market. It increases your online sales and customer satisfaction.  Click here to read the latest review of LiveChat software.
Introduction
Advancements in technology continue to provide businesses and organizations with opportunities to enhance their online service delivery. Since customer satisfaction and service are essential aspects of any business, it has been given the utmost importance. Over the recent years, online retailers have increasingly embraced live chat to improve customer service and facilitate online transactions. Live chat., is simply the art of how online sellers influence their online traffic conversation to sales. 
Live chat is software that helps around 27,000 users worldwide to get their questions answered every day. Huge companies like IKEA and Adobe use their service for excellent reasons; Unlike Email or FAQ support, using an installed live chat software provides users with a live and personal experience. The faster the support, the more satisfaction, trust, and even more sales.
A picture is worth a thousand words! Live chat allows you to share images and links, and videos to woo customers looking at your product.  You can keep an eye on your sales tracker and the goals of your live chat's performance to enhance your delivery. 
Live chat can increase online sales conversation by performing the functions of persuading and informing.
LiveChat is a tool for online communication between a company and its customers. It easily integrates with platforms like WordPress, Shopify, Mailchimp, or Facebook. LiveChat comes with advanced reports that give you an overview, as well as a detailed look at your customer service activities. Basic reports show you the number of chats you get, tickets you receive, your response time, and your customer satisfaction score. If you run several websites, you can place LiveChat on each of them at no additional charge. Using the work scheduler, you can easily manage your team's working hours for each day of the week. With LiveChat, you are all set to go and serve your customers.
The extraordinary benefits are not limited to this; there is so much more! Let me take you through my journey with LifeChat! 
Background
My friend owns a home-based baking business dealing with customized orders for cakes, cupcakes, brownies, and other confectionaries. Initially, when the customers wanted to go through my catalog, I sent it through an Email. My customers could not find particular items they wished to purchase, which gradually decreased my sales. I attempted to use a telephonic method as ease, which was a failure too. I spent hefty amounts on a telephone line and complicated technical support. 
At this juncture, I introduced my friend to Live chat. It was effortless to use since he was working on a screen. He was able to connect with customers and help with their queries instantly. His customers felt a personal connection, which in turn boosted his sales. 
I'm sure you are planning to incorporate live chat into your business. Here are the numerous features you can enjoy. 
1 Chat Tools – 
Instant response – Everything that your customers are typing is visible to you before they send it. Sounds magical.  You can search for an answer to prepare faster and respond in seconds.  
You also get live time – instant notification when a customer responds. 
One-click save – isn't it tedious to type the same message over and over again? Not anymore! With a single click, you can save responses. 
LiveChat helps you get in touch with your on-site visitors. Sign up now and start chatting today!
2 Customer Engagement – 
Greetings and announcements – You can setup interactive greetings design, provide a website tour, show products, schedule meetings, and much more. You can keep your customers up-to-date when you are introducing new products and features. 
Chat routing – Chats can be automatically routed to agents or selected manually from the queue. Live chat promises you don't miss out on any conversations. There are two types of chat routing, namely – automatic chat routing and manual chat routing. 
Using LiveChat, you can chat with your website's visitors in real-time. Sign up now and get all the benefits of instant communication.
3 Customization-
Languages – You can engage locally as well as international customers in 45+ native languages. This language tool includes left to right Arabic and Hebrew. 
Chat widget – Customize your chat widget by playing with different themes, colors, and positions. These customization tools work on mobile phones and desktops. 
4 Reports And Analytics-
Insights – Insights are metrics that help you determine customer analytics. You can monitor your performance through chat satisfaction surveys, chat engagement, chat availability, response time, etc. 

Benchmark – you can stay ahead of the pack using a local customer service benchmark. Check how your business measures up with the averages for different locations and businesses. 

TIP – free sign-in or login to unlock all metrics and filters. 
5 Team Management –  
Maintain hierarchy – There is only one owner in charge of your account and has full access to all features. Administrators have access to most features such as reports to monitor your team's efficiency. Agents focus on handling chats. They have minimal access to the settings and the reports. 
Chat limit – You can set the maximum number of chats your agent can have simultaneously. In this manner, you can ensure your new agents don't get overwhelmed with too many chats. 
6 Sales And E-Commerce- 
Products – Using Live chat, you can search through products, choose one or more items and send them to your customer right on the chat. You don't have to skip in between conversation and product pages in your store. 
Sales tracker and goals – Sales tracker helps you calculate the Return on investment  of your conversation. Whenever a conversation leads to a sale, the sales tracker adds the order value and order ID information to the chat. This data is available in Archives and tracked sales reports. 
On the other hand, goals help you track the number of chats that end with the desired action taken by your customer. For instance, the number of chats resulting in a purchase. All the goal statistics are gathered in the achieved goals report. 
Using these features, you can revamp the cliché method of customer service and notch it up using Live chat real experience. 
 After using Live chat for some time, I made a list of all my favorite features – 
EASY TO USE – As a beginner, using live chat did not seem like a challenge. It was effortless to enable and use. 
APPLICATIONS – Compared to the browser console, Live chat has unique features like automatic time out. It is suitable for MAC, IOS, and android. 
FUN FEATURES – we all love many benefits at one stop! Live offers various benefits and features based on the different plans they offer. 
 These are the challenges I faced while using Live chat. 
ON THE PRICE SIDE – Compared to other software, Live chat is pricier. But they compensate for the same by providing excellent features and benefits they provide. 
CO BROWSING – There are only screen sharing options available.
These cons make a little impact and are negligible! 
But the main doubt is, how secure is Live chat? 
Very secure! Let me tell you why – 
Since it's possible to collect sensitive user data, it's essential to have a high-security standard. That's why LiveChat secures every conversation with 256-Bit SSL encryption. Live Chat masks the credit card number and does not store the data to avoid credit card abuse. However, it is possible to store data in the United States or the European Union due to different legal requirements. 
There are several ways to secure your account if you are a user: logging in with your Google account if you are tired of remembering new passwords, 2-step verification to add another security layer, or access restriction via IP limitation. Hence, only users with a particular IP address can log in.
To put it in a nutshell, both users and agents benefit from a high-security standard. 
RATINGS – After a lot of research, I have rated Live chat based on many criteria. You can find below my ratings compared to other software. 
OVERALL RATING: 9.5/10
USER INTERFACE- 9/10
EASE OF USE: 10/10
FEATURES: 10/10
PRICING: 8/10
Pricing
Live chat offers different types of plans available to quench everybody's needs. For example, you are a budding entrepreneur who wants to showcase your product to the world, use the starter plan. Similarly, if you own a small enterprise and look forward to widening your network and reach, willing to take minimum orders, the business plan should be your go-to option. 
I have collected information regarding each plan, price, and comparison. Keeping reading and stay curious to find which plan suits your needs! 
TIP – Try Live Chat 60 days for free (includes a 30% discount on your first year)
STARTER – The starter plan is perfect for home office or home office. The starter plan contains features such as agent ranking, themes, canned responses, etc., you can upgrade considering your requirements. 
TEAM – The team plan is perfect for a full-time support team. It has features such as pre-chart and post chart surveys, interactive reports, sales tracker, etc. 
BUSINESS – The business plans the best suit the customer service department. It has moderate features such as automated greetings, inactivity timeout configuration, etc. 
ENTERPRISE – If you have a fortune 500 company, the enterprise plan is the best. You have access to all the advanced features like security assistance, advanced traffic tracking, chat takeover. "Enterprise" has some exclusive features like product legal assistance, training for your agents, and a key account manager.
Using LiveChat, we can handle more customer inquiries. Improve your contact with customers too! Sign up today for a free trial!
| | | | | |
| --- | --- | --- | --- | --- |
| FEATURES | STARTER | TEAM | BUSINESS | ENTERPRISE |
| Price | $19 per agent | $59 per agent | $59 per agent | Send information for a quote. |
| Website | | | | |
| Apps | | | | |
| SMS | – | – | | |
| Email | | | | |
| Pre-chat & post-chat surveys | Default only  | | | |
| Canned responses  | | | | |
| Agent rating  | | | | |
| Traffic tracking | up to 100 customers | up to 400 customers | 1000 customers | 1000 customers |
| Chat takeover | – | – | | |
| Tickets from chat | | | | |
| Average response time  | – | – | | |
| Interactive reports | – | | | |
| First response time | – | – | | |
| Daily Summary | | | | |
| Goals | – | | | |
| Sales tracker  | – | | | |
| Automated greetings  | One greeting | | | |
| Security assistance  | – | – | – | |
| Themes | | | | |
| Inactivity timeout configuration | – | | | |
As the saying goes, not all five fingers are alike, Whatever plan works for somebody else may not work for you. Be sure to try your hand at everything. After all, experimentation is the key to triumph. Once your live chat is up and running, you will come across some issues. You can modify your process if you find any glitches.  There is always a learning curve. 
Conclusion 
To conclude, Live Chat is one of the best software that your business needs right now. It works very well, and I thoroughly enjoyed using it.  They provide excellent benefits and features for various businesses for better sales and customer service. It is a fact; the customer is the king, and customer satisfaction is one of the most important things to ensure a business goes a long way. 
Live chat helps you to increase sales and traffic and offers customer satisfaction. It is one of the highly-rated software, which has over 25,000+ trusted users all over the world. It is a combination of excellent features with minimal cost and outstanding benefits. It is super- beginner-friendly. This means you don't have to spend a single minute trying to code or hiring a builder to do it for you. If you don't know where to begin, they will guide you in a detailed manner. 
I'm sure you may be wondering what a tedious task it is to install software and have multiple conversations with different customers. You may also wonder about how much time this may consume. But, Let's avoid all this using – Live chat 
A feature that sets them apart from their competitors is the ticketing system. A collection of offline messages goes directly into this channel and can be handled very easily by your team with different open, pending, solved statuses. Although Live chat software is not the cheapest, it is the best. They offer top-notch support and a fantastic user- experience. 
I hope you find this Live chat review article useful. If you have any queries or comments, please feel free to comment below. 
Disclosure – Since I am sharing this content free of cost without any paid subscriptions, some of the links in this post might be affiliate links, which won't cost you anything. Although, all opinions and discussions remain my own.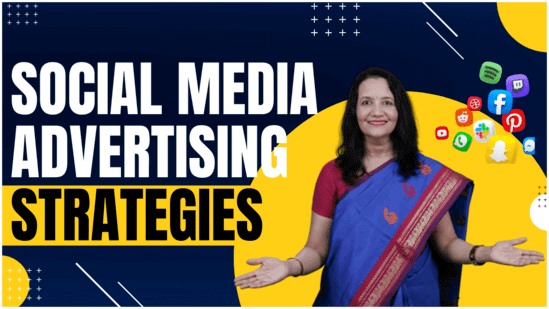 Spread the loveAccording to a study, an average person scrolls close to 300 feet of social media content every day. That's the height of Qutub Minar! Thinking about the amount of time that we tend to spend on social media daily, I find it quite believable. The main idea for social network advertising is to
Read More »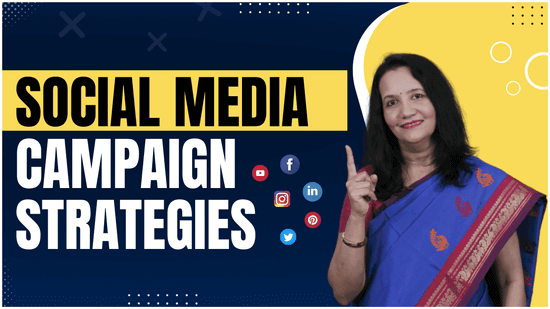 Spread the loveDo you want to create social media campaigns that will make your brand a sensation? Read these five strategies to grow your social media and blow your audiences' mind.Social media campaign is nothing but a series of coordinated activities aimed to promote your product or raise brand awareness in a community. We all
Read More »
Do you want to create excellent landing pages? Do you want to cutdown the cost required to hire a webpage creator. Read the article to know about SeedProd, an excellent landing page builder plugin for WordPress.
Read More »
HERE IS HOW I CAN HELP YOUR BUSINESS GROW
Don't just stand by and watch others make millions! Jump in and leverage digital marketing to skyrocket your business!