Introduction And Background
Social Media presence is in no sense something you should avoid. As they say, any publicity is good publicity. The online presence of your brand or business is necessary in today's world. 
The majority of your customers are avid social media users and definitely expect your brand or business to have an online presence, one that is actively trying to communicate with its customers and is authentic in its brand approach.
You might be surprised at the amount of exposure social media would bring you once you start utilizing it to the maximum, and the number of social media marketing solution providers at the moment is just as surprising. 
On my quest to look out for something that would boost my social media presence is how I came across Promo Republic, and let me tell you all about it.
Promo Republic, reasonably new, first came out in 2014, and after being rated one of the best teams on Startup Sauna Accelerator, it opened its first office in Helsinki, Finland. They started focusing on the North American market shortly after and started to meet their challenges head-on from investors, and landed at #15 on the Top List of fast-growing SaaS.
They went on to introduce products and services tailored for freelancers, franchisors, and marketing agencies; they only entered the enterprise market with social media marketing solutions in 2019 for direct sales brands and franchises.
Access to the automated platform to create, run and manage ads on Facebook and Instagram
In 2020, they participated in the IFA conference to present a solution for franchise brands, and after the lockdown was announced, they set about to help direct sales brands and franchises by launching the Emergency Marketing Center and Transformation Program.
Now, with five offices (Helsinki, Kyiv, New York, London, and Palo Alto) across the globe and counting, Promo Republic is all set to leave its mark.
Features
Social Media Calendar
Promo Republic tries to make a consistent plan out of your messy and scattered plans to achieve excellent results. You can easily:
Schedule and publish content from your social media accounts on multiple networks simultaneously.
With AI's help, you can post when your customer engagement is high; this brings in better exposure and results.
With its social media post scheduler, you can get results again and again by setting a repetitive period for engagement-driving posts. 
You can share ideas and suggest changes about posts in the social media calendar; you can make all the comments and discussions hidden to keep them just inside your team.
With the Social Media Calendar's help, you will know how often to post; you can schedule your posts to reach a wider audience and know when to post educational, promotional, etc.
Content Organizer
With all your content scattered and wide-spread, it will only create further confusion, but with Promo Republic's Content Organizer, you can share quality content in-house, or with your team, you can also customize and get new ideas for your posts.
It is easy to use and store ideas and visuals for social media posts on your platform. You can organize your content or posts in custom folders for easy navigation.
With its built-in Graphics Editor, you can edit templates and create appealing visuals to catch the eye of your customers.
Check out Set of 20 custom and unique social media templates and visuals for any business
With 100,000+ post ideas, gifs, templates with images, you can now save time on content creation.
You can also pass along your message to your team about your post suggestions and share your ideas, visuals, and content.
Promo Republic's content organizer provides you with limitless access to images to post with your content, you can even add shapes, texts, and change fonts to go with chosen images, and you can create custom folders to save all of it.
Work Coordinator
Promo republic's Work Coordinator sets an efficient workflow for you no matter what solution you are looking for. You can share ideas and will be notified of the actions your team or your clients perform.
You can group multiple pages per client or user or their location to a workspace and add your team to share comments or ideas.
You can even limit the access to only certain team members, and the others will only be shown the open comments.
Comment about improvements and approvals together with the team, and you can work in line with clients or their location.
With the in-app notifications and mail alerts about content ideas and scheduled posts, comments, etc., you can always be in the loop and work together with the team.
Check out Social media marketing platform for agencies & freelancers with content, posting, collaboration, content approval, and advanced reporting tools.
Reporting Provider
Analyzing and improving your strategy is foremost and essential to reaching remarkable results. Promo Republic's Reporting Provider provides you with a report containing essential metrics or analytics for multiple clients or locations. You can make necessary adjustments and changes concerning that.
When you have to take an important decision, one quick look at your dashboard will provide you with data to see which location is underperforming or doing well.
You can also check the pages inside the workspace to find out which drives new clients or customers and how to improve your engagement.
You get detailed reports on your dynamics in a certain period, and you can download them with a single click and share it with your clients or team members.
Content Creation Services
With Promo republic's Content Creation Services, creating content or posts for social media has never been this easier and fun.
You can straightaway sign up and request their content bundle, which provides you with 20 designs that would work well with your brand's image and purpose. 
You can use them straight away, or better yet, you can use the built-in graphics editor to add shapes, text and edit the design as you like.
White Label 
Promo Republic's White Label, social media management software, makes serving clients customized and works well with brand's or agency's identity. Using this, you can create an impressive brand experience, charge your clients more, and save money and time.
Pricing Plans
| | | | | |
| --- | --- | --- | --- | --- |
|   |   | STANDARD | PROFESSIONAL | ENTERPRISE |
| Best for | SOLO | Small Businesses | Agencies | Multi-location brands, franchisors, and MLM |
| Monthly Price (in ₹) | 680 | 3,700 | 7,470 | Custom |
| Number of Pages | – | 10 | 30 | Custom |
When you are just starting out, a standard plan for small businesses or brands might just be the right thing for you. Agreed, there are many features you might be missing out on, but you will have just what you need to start out, and you can upgrade as your business starts to bloom.
Professional plan for agencies comes with many added advantages than the standard one; you can coordinate work between 15 team members or clients or locations. You have a built-in graphics editor and can use over 30 social media profiles. You can also use the work coordinator for approvals, discussions, and permissions and are also provided with basic statistics, reports, dashboards, etc.
Sure, this falls short of the enterprise plan for multi-location brands and franchisors, where they are offered custom-made solutions that are tailored specifically for their needs.
You will be given a 14-day trial period to decide if you want to go ahead with the plan and will be asked to fill in your payment info; here on, you will be billed monthly or annually (that would be your choice as to which subscription you are willing to choose) and if you cancel before the end of your billing period, you can still retain access until the billing period comes to an end.
Promo Republic – The Good
User friendly and an up-to-date website that is easy to navigate.
With over 100,000+ templates, images, you also have built-in tools to edit them as you see fit.
They provide excellent customer support and are plenty active and quick to respond to your queries.
You can not only design and edit them as you see fit, but you can also schedule posts over various social media platforms and post them with just one single click.
You can elevate your brand identity and reach by posting content when your engagement is high; this is possible with their best time to post recommendations.
The availability of a free trial for 14 days gives you an idea of which plan might work best for you.
Promo Republic – The Bad
The pricing plan might seem a little stiff at times, but they sure do sweeten the pot with all the features at your disposal.
Though they provide basic statistics and reports, the details and analytics seem limited.
They should improve the mobile app functionality and add a feature to bulk upload posts to save time.
Though it provides over 100,000+ templates, images, and many great features, professional designers may find the designs and features to be limited.
Ratings
Overall Rating: 9/10
User Interface: 9/10
Ease of Use: 10/10
Pricing: 8.5/10
Features: 8.5/10
Conclusion
We have several social media solution providers at the moment like Hootsuite, Buffer, SocialPilot, etc. But Promo Republic stands out with its cost-effective pricing plans, excellent features, and with over 100,000+ design templates, images for you to tweak and use or use as it is.
If you are someone who has a hard time making posts and designs appealing, Promo Republic might be the best thing for you with several design templates and images to fall back onto and with a built-in graphics editor that is unrivaled and is very easy to use.
Promo Republic is simple and straightforward, and you can schedule and post from across various social media platforms in multiple networks at the same time. 
Promo Republic is similar to canvas, more like a customized version of it. It offers features any graphic specialist app has to offer but takes it one step forward by letting you do something with your posts or templates after you have designed them; in here, you can modify every single detail of your template and make it your very own by the end of it.
All in all, Promo Republic's features and tools are designed for brands, businesses, or agencies to save money and time and to collaborate better with clients. From solo entrepreneurs to big marketing agencies and franchisors, everyone can get a lot out of Promo republic if used right.
Let me know your experience with Promo Republic in the comments section.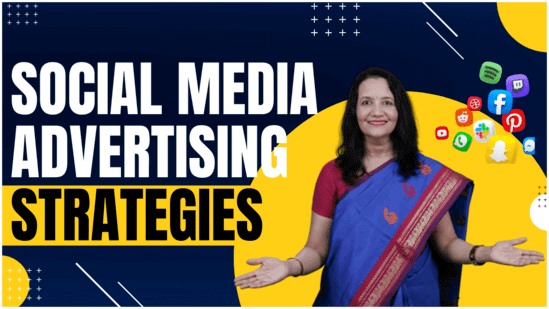 Spread the loveAccording to a study, an average person scrolls close to 300 feet of social media content every day. That's the height of Qutub Minar! Thinking about the amount of time that we tend to spend on social media daily, I find it quite believable. The main idea for social network advertising is to
Read More »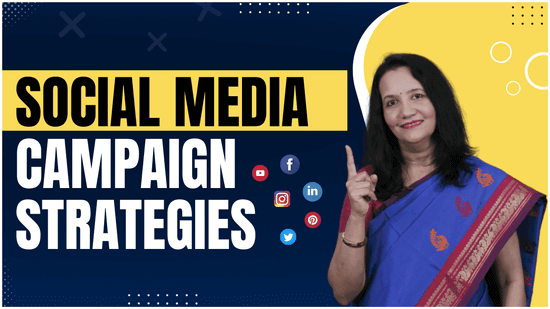 Spread the loveDo you want to create social media campaigns that will make your brand a sensation? Read these five strategies to grow your social media and blow your audiences' mind.Social media campaign is nothing but a series of coordinated activities aimed to promote your product or raise brand awareness in a community. We all
Read More »
Do you want to create excellent landing pages? Do you want to cutdown the cost required to hire a webpage creator. Read the article to know about SeedProd, an excellent landing page builder plugin for WordPress.
Read More »
HERE IS HOW I CAN HELP YOUR BUSINESS GROW
Don't just stand by and watch others make millions! Jump in and leverage digital marketing to skyrocket your business!