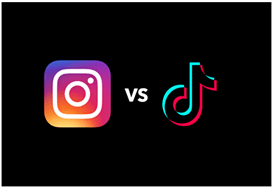 With TikTok and Instagram Reels unearthing a new domain for content creation and causing a digital dilemma for users on which one of these platforms to use. Google, who were not used to playing catchup, had to do it this time and have come up with something integrated with their most viewed platform YouTube.
YouTube, as we all know, is a place filled with exquisite and unique content creators. The new update of YouTube now has a feature called Shorts which was rolled out in September 2020. With YouTube claiming an engagement rate of 3.5 billion views per day , this is undoubtedly going to increase with coming days, and more people are going to try out this feature.
So, now is the right time for you and your product/ service to utilize this untapped market and gain maximum exposure and reach. Follow on with me, and we will learn what Shorts are and how to use them as best as possible.
What are YouTube Shorts?
YouTube has always been a part of our lives in some way or another, be it watching our favourite content creators (All hail PewDiePie, Sidemen, and MrBeast), learning new recipes for cooking/ baking, even educational videos and honing extracurricular skills have all been made possible by YouTube.
YouTube now takes a stride in a different direction, hoping to engage all kinds of audiences. With the ban on TikTok in India, YouTube's parent company Google saw a huge untapped market and entered the Short Videos market.
Shorts are now a new form of content creation where users can create short and catchy 1-minute videos using just their mobile phones. They are shot in the vertical format and have their own section on YouTube's mobile app within the main feed.
Shorts have been designed in such a way that everyone can easily create and post content from their mobiles themselves. They include various features, including options to record music, control speed, timers, and countdowns.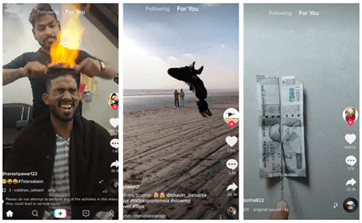 Why use YouTube Shorts?
Okay, so why should anyone do the marketing on YouTube Shorts when there are many other places to do it?
Gen Z audience are always in a rush, and to attract their attention, we must do it in a concise and catchy way which has been made possible by YouTube Shorts. It has the effect of giving more content in less time hence appealing to the younger generation. Just like Reels and TikTok, they have an aspect ratio of 9:16 and occupy the whole screen.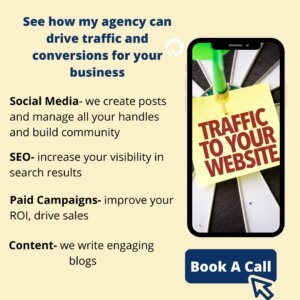 One advantage of using Shorts is that it is an entirely new platform and is not connected to the mainstream YouTube content in any way. This means you have less competition and relatively the same number of viewers, allowing you to get more reach and visibility.
Since Shorts is a new feature and YouTube will want it to succeed, it means that they may give some incentives to Shorts creators and even promote it more. Being there as early as possible is all that matters. The earlier you are there and the more consistent and unique content you make, you will turn more eyes on yourself and your product/ service.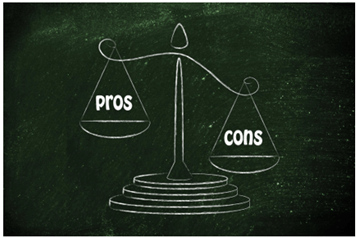 Pros and Cons
PROS:
Audience Base: YouTube already has a vast audience base of 2 million monthly active users. With Shorts as a feature added to YouTube, one can cater to this large audience base and need not worry about advertising elsewhere to capture that audience.
Updates: Shorts is just a new feature added to YouTube and is in its beta stage of development, so one can expect leaps and bounds of updates in the days to come to make it more popular. There will also be significant software updates that improve the functionality and make it easier for us to create a Short. The updates are also likely to make browsing easier, more comfortable, and smoother with time.
CONS:
Will it Succeed?: Up until its ban, TikTok was a company that pioneered in this field, and once it had been banned, Reels is now a fierce competitor of Shorts. Catering to a wider variety of audiences and providing different features, Reels can become a monopoly in this field, so we need to think twice before posting content. We must also analyze which will give us more reach.
Market Demand: YouTube, even though it is a known platform, the feature of Shorts is new, and the kind of content that works well here cannot be predetermined. People coming here to watch Shorts instead of watching Reels on Instagram will always depend on whether the content present here is exciting or not. One must keep posting a different kind of unique content regularly to gain recognition.  
In addition to offering Shorts, YouTube has the advantage of providing their own standard-sized long-form video, which can also be used judiciously by the marketers to their advantage. Since both YouTube Shorts and Instagram Reels coexist, we can sit and analyze what kind of content works where and post them accordingly.
How to Create YouTube Shorts?
The Shorts camera is a place where we can begin. YouTube has provided content creators with this option to make creating and uploading of content more accessible to users. Shorts camera is equipped with the feature to add music, speed up or slow down a video, and even a timer so that users can record hands-free videos.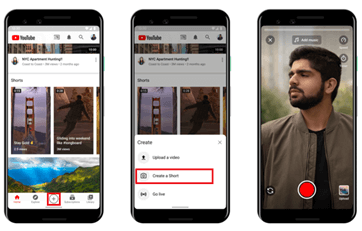 First things first, let's learn a step by step way on how to go about creating a YouTube Short:
Go to YouTube on your mobile device and Sign In.
Click on the "+" symbol as shown above. This opens a dialog box that shows us the different types of content we can upload to YouTube.
Click on Create a Short as shown above.
To Record a Short, tap and hold the red Record button or tap it to start the recording and then tap it again to end the recording.
Shorts Camera also has Undo and Redo feature to remove the previous video clip (Undo) or to add that removed clip back again (Redo).
Click on NEXT once the recording is done to preview your video. Once you finish your preview, click on NEXT again to do the post edits.
We can add the title, i.e., heading/description for the Shorts, and it can be a maximum of 100 words, so choose wisely such that they attract the audience.
Now you get to select your audience, i.e., if the Shorts is Made for Kids or not.
Click on Upload to finish creating your own new Short for your product/ service.
Now that you know how to create a Short, the only way you can garner an audience is to keep posting relative and unique content regularly, engage with the audience on the comments sections, and find out what works in today's trend and what does not.
How to edit YouTube Shorts?
A well-scripted and edited content is what keeps the audience glued to the screen and makes them subscribe to your channel, and give you the required views and reach. Generally, a 60-second-long video would contain a 5-second introduction, 50-seconds of the video's primary content, and the last 5-seconds for an outro that includes a call-to-action.
Therefore, it is of utmost importance to make sure the video you create is of the correct dimensions for this platform, i.e., 1920 x 1080 to 1080 x 1920.
After checking the dimensions of the video shot, we now need to check the duration. Make sure your video is a maximum of 60 seconds. Now it is time to do the post edits and make sure we stand out from the crowds, and increase the watch time.
Some of the standard post edits done are:
Adding Text: Text provides information regarding the video to the viewers and highlights any call to action you have at the end of your video. While adding text, one thing to keep in mind is not to put them at the bottom as it might get hidden by the video title and other content which will come at the bottom.
Adding Transitions: To make viewers aware that you are moving from one topic to another and to make this movement smooth, neat, and to hold their attention, we add transitions.
Adding Music: Music also keeps your audience engaged, and YouTube gives us a wide variety of tracks to choose from. Choose one which elevates your video and which aligns with the mood of your video.
Adding effects: Any audio or visual effects you add to your video make it more authentic and genuine. This can help keep your videos smooth and increase watch time.
Changing Speed: Shorts provides you with the feature to slow down or fast forward particular portions of your video according to your convenience. You may make some exciting parts last longer and some other portions as a time-lapse.
Giving a Call-to-Action:As said above, it is a good practice to end your video with a call-to-action, and one of the best and most used ones would be "Subscribe so that you don't miss out on more such content!"
How to upload YouTube Shorts?
There are two ways of uploading Shorts, one by using the Shorts camera which was shown before. The other method would be, uploading Shorts on desktop/ laptop. While uploading Shorts using a desktop/ laptop, you should make sure that the video is of the proper dimensions and format. Now for the video to be treated as a Short, add the hashtag #Shorts to the title or description.
NOTE: Though the title can accommodate 100 words, it only displays a maximum of 40 most important words. So, if possible, keep the title to less than 40 words, and all problems are solved.
Tips for Creating YouTube Shorts
Having learned how to create, edit, and upload a Short let us now look at the different tips and tricks one can employ to make his Short successful.
A successful Short need not be an entertaining one. It must just satisfy the audience's desire or fulfill a promise.
There are several standard techniques one can use to make their video uniform and sometimes make them unique:
Make sure your Shorts is of the proper dimension and is recorded using a standard or high-end smartphone camera so that we get a high-quality video at the end.
You can even segment your videos, i.e., each Short can be the continuation of the previous one hence attracting more viewers and get them hooked to your content and make them subscribe so that they don't miss the next one.
Your content can either be based on one particular topic you specialize in or on various topics you are currently exploring.
Make sure you choose an appropriate thumbnail image and title, as this is what attracts the audience the most and makes them click on your video and watch it.
Do check out my articles on "11 Most Popular ways to get YouTube Views"
and "Amazing Ideas to Increase Subscribers on YouTube"
These may help you go about the process of creation of videos and tell you what kind of videos work well with what section of the audience.
Types of Content That Works in Shorts
Shorts are very short videos for attracting Gen Z and Millennials, so the content you post must be something which they can relate to or something which shocks them or interests them.
Some of the topics which can attract an audience include:
Entertainment: Who doesn't like to pass their time looking at something they might like. There are various mainstream YouTube channels just using this template to attract a lot of audience. E.g.: Sidemen, Yes Theory, MrBeast.
Gaming: There are a lot of people who love watching experts play their favourite games and just killing it there. Shorts can therefore be used in this domain to provide the audience with the most satisfying and the most fantastic clip from the game you play.
How-to/ Behind the Scenes Videos: In under 1 minute, we can have a time-lapse on the How-to behind some of your famous recipes or behind the scenes of something you just created.
Science and Technology: the technology world keeps producing new stuff every day. Getting a hands-on or trying out the latest gadget in town can be used as the content for your video.
Music / Art: If you are someone who makes music or paints/ sketches. You can make a video with just that. A Short of just you playing an instrument and singing a song can attract an audience. If you are an artist, you can even create a time-lapse of how you went about creating an art piece.
Education: If you are an intellectual and specialize in a particular field and would like to spread that knowledge to many others. Shorts is the right place for you to do that. You can post a Short every day regarding the tips and tricks in your industry/ field and help those who are beginning their career.
Pets and Animals: Everyone loves to see a cute dog video. They are something that makes us smile and make us instantly happy. If you are Pet lover and own a cute dog, cat, or any other animal, you can use Shorts to make a video with them and give this joy to your audience.
Examples of some famous Shorts
With YouTube content creators from all around exploring these Shorts feature and figuring out what kind of content works in this medium. Shorts have been put to use in mainly two different ways by content creators, and some of the most famous ones from which we can take some inspiration are:
They integrate it with their Main Channel.
E.g.: 5-Minute Crafts is a very famous and successful channel with close to 72 Million Subscribers. They generally post videos of tricks and hacks which one can do to make life simpler and easier.
Some others have a separate channel just for Shorts
E.g.: MrBeast is a very well-known YouTube creator who uses philanthropy as a means of generating views. In his videos, he generally spends a lot of money helping people and doing unreal things that people don't expect someone to do.
        In his Shorts, he generally puts in clips that were never used in his videos, some behind the scenes along with some of his most famous TikToks.
The key behind deciding whether to integrate Shorts with your already existing channel or to create a new channel depends on the content you already make and the content you plan to create for your Shorts.
If both are on the same line, then you can integrate Shorts with your main YouTube channel. Suppose the content you create and the Shorts are going to be something different. In that case, it is better you create a new channel, as your audience gets used to the pattern of videos that you post, and having Shorts in the same channel will disrupt the viewing pattern of the audience. This might make you lose viewership and watch time too.
In conclusion
YouTube Shorts is another powerful tool added to YouTube to provide diversity to content creators. It has just begun to roll out, and starting out earlier than others will surely give you a huge advantage.
To help provide a boost and make sure you create content regularly, you can challenge yourself to a 30-day Creation Challenge, where you post a Short every day for 30 days continuously. This will help provide good reach and will make you more experienced as a YouTube Creator.
Now it's over to you guys!
Drop your comments below if you think I've missed out on something or if you want to share your reviews, I appreciate and answer them all.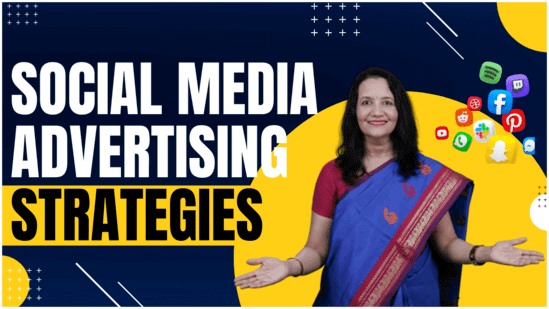 Spread the loveAccording to a study, an average person scrolls close to 300 feet of social media content every day. That's the height of Qutub Minar! Thinking about the amount of time that we tend to spend on social media daily, I find it quite believable. The main idea for social network advertising is to
Read More »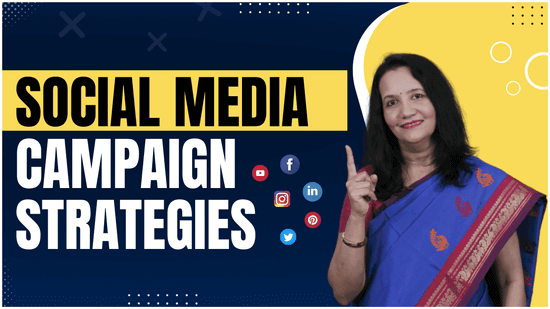 Spread the loveDo you want to create social media campaigns that will make your brand a sensation? Read these five strategies to grow your social media and blow your audiences' mind.Social media campaign is nothing but a series of coordinated activities aimed to promote your product or raise brand awareness in a community. We all
Read More »
Do you want to create excellent landing pages? Do you want to cutdown the cost required to hire a webpage creator. Read the article to know about SeedProd, an excellent landing page builder plugin for WordPress.
Read More »
HERE IS HOW I CAN HELP YOUR BUSINESS GROW
Don't just stand by and watch others make millions! Jump in and leverage digital marketing to skyrocket your business!