Blogging is one of the best ways to express your feeling and emotions with other people and what is better than getting paid for something you love?
Have you heard of Yourstory?
It is one of the most popular Indian blogs which now has become a company!
If you are a blogger it is important to understand that it is not just about writing a blog, you have to use certain tools and follow some techniques to get skyrocket results.
As an aspiring blogger, you will have a million different questions and here I will try to answer a few important ones. 
Check out my blog on Critical Things To Know Before Starting Personal Blogs And Monetising It
Do check out my blog on How to Write the Best Blog: 6 Easy Tips for an Outstanding Journey
So, take your notes and start writing the tips down.
Choosing a web hosting platform!
This is a major mistake performed by most of the bloggers. When you are just starting a blog without any prior knowledge this mistake becomes obvious.
Why does it matter?
It matters in terms of the web presence and performance of your blog. Having a great hosting platform also gives you better reach and search engine visibility.
So, don't fall for the cheap trap! Web hosting services provide you with a server for your blog. Most of the big companies even prefer to make their server to get a better service.
There are different types of hosting like:
Shared hosting
Managed hosting
VPS etc.
You have to see which suits you best and then accordingly you can select.
Some of the popular platforms are:
wordpress.org
Constant contact website builder
Gator
WordPress.com
Blogger
Tumblr
Medium
Squarespace
Wix
Ghost
WordPress.org and wordpress.com are two different platforms. You didn't know that, did you?
Likewise, there are pros and cons to each platform. Check out how to choose the best blogging platform in 2020 (with comparison)
This blog will help you to understand the difference and make a better decision. There are a lot of popular blog sites that are hosted by these platforms.
Check out my article on Step by Step Guide on How to Start a Blog
Let me give you an example from my friend. He started a blog from a free web hosting platform a few months back. He worked hard and even I wrote some of the blogs for him. One fine day without any notification or email the blog was shut down! The entire website just vanished and there was no way to restore it. We lost months of work. So it is always better to stick to the established sites.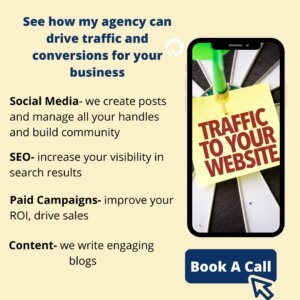 Some quick bonus tips on the domain: 
Stick with .com domain name
Choose a domain easy to pronounce and short
Try to use your keyword in the domain
How you should choose the headlines?
Just writing headings is not enough you should choose clickable headlines.
Good headlines will also help you in terms of search volume and rank better in search.
This is a headline score from a free tool named co-schedule headline analyzer. This shows the result for 'best keywords to use in your blog', the current score is 66. I deadly aim for 70 plus but also keep in mind you are writing so that people read it and not machines. So do not stuff it with Keywords or use too few adjectives etc.
Setup unique contact forms!
Have you come across some contact forms whenever you open some websites?
There are pre-designed forms available on the platforms to use. Try to pick a great form according to your content.
It helps you to build a good relationship with the audience. Try to be specific in the contact forms so that you can filter the emails that you should send them.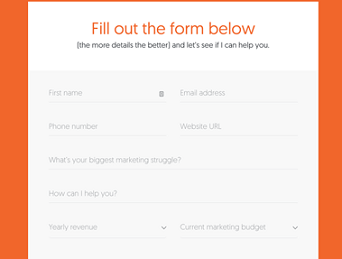 Check out this form. It is not just like other forms that pop up on the websites. It is very specific and designed for a marketing and consulting blog.
In case you have a blog related to books then you can ask questions like:
'Your favorite genre?'
 'Best book you ever read?'
Imagine if you are interested in books and you open up a website which asks you such a question, what would be your impression? You would be amazed, right?
This is something that will bind your audience with you and they would love to visit your blog.
Using Quora to write better content!
Quora is a great platform to share information and interact with others to your advantage!
Make sure to make a profile on Quora and be regular on it. People share a lot of information and genuine opinions on Quora. You can see what is trending related to your niche.
Reading the answers will help you to understand the 'gap', which needs to be filled. You will do that in your blog!
One of the best things about Quora is that you are free to give your opinions. You understand people's mindset. Once you know how they think about a particular topic you can write a better blog!
Most of the top bloggers' regularly answer on quora and they have quite a following. This is one of the best tips on blogging which most of the people don't utilize.
Quora will not only help you to get the ideas on what to write but it will also help you to build your community. If people find your answers useful then they will visit your blog. 
Quora will also help you to connect with people with similar interests.
Looking to build an effective launchpad for your business? here are 13 tips to build a landing page that converts.
Using Pinterest to get engagement
Pinterest has more than 322 million active monthly users. Now, how can you use that to your advantage?
Whenever you write a blog make a frame related to your blog which contains some quote or tip. Put that frame in your blog and pin it to Pinterest.
This is one of the smartest things you can do for your blog. As you keep on doing it regularly, you will find an increase in the traffic coming directly from Pinterest.
Make sure to make an attractive frame!
Working on Google analytics
Keep a track of your analytics from day 1. Don't make a mistake of 'doing it later', because it may affect your blog.
You don't have an option to just guess and work. If you know the analytics of your site it becomes really easy for you to work. It will tell you the gender, age, location, and what not about your audience so can plan your next content well.
Google trends for content
Revolve your content around the trending topic. This is the thumb rule for content generation. Especially for YouTube and blogging.
Google trends can help you find what people are searching for on Google. Look for the topic that belongs to your niche and you are good to go.
There are different categories you can select from.  
SEO for your blog
Frankly speaking, if you are serious about your blog you need to pay attention to SEO.
This is what will help you to get a higher rank in the search result. As we say, 'jo dikhta hai wohi bikta hai' if your site is not visible in the search results then no matter how better you write you won't get better with engagement.
There are two types of SEO strategies, off-site SEO, and on-site SEO.
Some SEO tools will make some adjustment in the blog and will help you to optimize your blog.
This is Yoast SEO and it is one of the most popular tools for SEO. It will help you to grow your reach and engagement.
Putting videos and creating an interlinked blog
Do you know why YouTube is the second largest search engine in the world after Google? Because people love video content!
If you start adding videos in your blog then your blog becomes more engaging and interesting. A large group of people will be interested in watching the video.
If you have a YouTube channel, then you can put the link of your videos. It will not only help you to gain more views, but it will also increase the engagement of your blog.
In case, your blog is doing great but you don't have YouTube channel then you can even contact some YouTubers and put their videos on your blog after charging some decent amount or you can do it for free. It is your choice.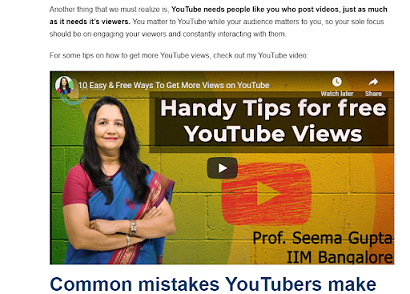 Whenever you write any blog make sure to put some links in the blog.
This will keep the person engaged and it will help your blog to grow.
Guest blogging
Guest blogging is the act of writing content for a particular company's website. Guest bloggers write similar blogs within their industry to:
Return traffic back to their website
Build their domain reputation using external back links in higher authority domains
Increase their credibility
Build relationships with peers in their industry.
You can build relationships with other leaders in your field; expose your brand to a completely new audience.
If you are interested in blogging, you might want to take a look at Inbound Marketing as well. Read this article on How to do Inbound Marketing through Blogging. 
Using Buzzsumo
The timing of your content is very important. If you know what people are reading and what people want to read then you have a higher chance to get more engagement.
There is a tool called buzz sumo which helps you to see the most trending topic on the web. It is like a secret weapon to get into the minds of the people. No matter what your niche is there is always a topic that is in the trend and people are talking about it more.
Here is how this tool can help you:
It can help you to find the most shared content on any social media platform and by using this you can plan your content for the blog. This will also help you to gain more engagement on social media platforms.
It can help you to find the top influencers and bloggers in any niche.
You will be able to keep track of your competitors. You can see their content and see what you are missing and find the gap in theirs.
For example, right now everyone is talking about the impact of coronavirus on the world economy. But if you write about the impact of malaria you won't get a good response. The reason is obvious, it's all about demand and supply.
So, before you start writing about anything make sure to do proper research.
Write a blog between 1500 to 3000 words
Well, you may convey your thoughts under 1500 words but it is always advisable to write an in-depth article.
Usually, in-depth articles gain more traction for SEO, sharing, and comments.
Use references and analogy to drive your point across. 
Try to write in listicles rather than a paragraph.
Try to put some questions in between your blogs to increase the engagement. Keep this blogging writing tip whenever you write your blog.
Always write a conclusion in the end and try to end the blog in positive terms. This leaves a good effect on the reader reading it.
Check out my article on find the best blogging platform for your blog site 
As you end the blog it is important to have a CTA which leads your readers to your content. 
Knowing about your competitor with builtwith.com
Now, what is builtwith.com?
This is an online platform that will help you to understand your competitors.
 How?
Let me show you an example.
It will give you information about the tools used in any website. How cool is it?
I have searched the result of yourstory.com and it shows me all the tools that are used on that website. 
It shows you about the tools and plugins related to analytics and tracking, widgets used, e-commerce, frameworks, etc. used in the website.
It is very important to know about your competitors because it will help you to make improvements in your blog. Also, if you know about the tools and plugins used in your competitors' website you can use it on yours, or you can use a better tool.
Using AMP Plugins to increase the speed of your website
Is your website taking a long time to load especially in mobile phones?
Well, this may not be an issue with your internet connection.
Sometimes when you start blogging from your laptop you forget about mobile users.  The majority of your audience is mobile phone users and when your site takes longer to load then you may lose your audience.
You should use AMP plugins if you have the problem with the speed. AMP stands for 'Accelerated Mobile Pages', it will help you to increase the loading speed of your website on your phone.
Without compromising the flexibility of your website, it will boost up the experience for mobile users.
So, always consider this whenever you feel your website is running slow.
About me/ about us page
This may look simple, but you need to build an about me page. This is what will provide authenticity to your page.Some of the best bloggers always tell to work on this page because it will help you to connect with your audience. This is one of the best tips in blogging which is simple and effective
Alright, tell me something, how many times have you visited about us or me page whenever you go to a blog?
For most of you, the answer is at least once!
And that's why I am telling you to work on this.
Be genuine and write honestly about yourself. Give a short introduction and tell about your vision for your blog.
Reposting old posts
Sometimes initially when you don't have much engagement some of the best posts are left out. Once you have a good engagement rate you can repost your content if you feel it would perform better.
Reposting is like a hack and most of the bloggers use it.
But don't post the topic if it is not in the trend or else it can affect your engagement. Play smart about it.
In the nutshell
Blogging is one of the best options available to you. If you can do it smartly and consistently then you can make a career out of it. If you start blogging keep some tips and tricks in your mind.
Choosing a perfect web hosting service is important. Also, use a domain that is easy for people to connect and remember.
Use the headlines which have a score of above 70. Better still 75 to 80 would be a holy grail.
Use unique contact forms on your website.
Use Quora to build a network and to get some content ideas.
Google Analytics software is one of the most important software to use to make calculated decisions for your blog.
Try to make your content SEO optimized.
Post videos to increase engagement.
Use buzz sumo tool to find trending topics.
Know about your competition and use some plugins to increase the efficiency of your website. Also, don't forget to fill about us page.
Check out some amazing content on digital marketing:
Amazing ideas to increase subscribers on YouTube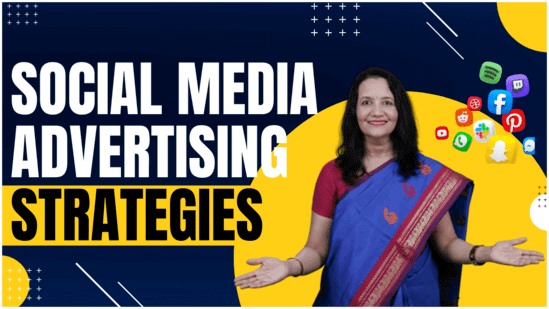 Spread the loveAccording to a study, an average person scrolls close to 300 feet of social media content every day. That's the height of Qutub Minar! Thinking about the amount of time that we tend to spend on social media daily, I find it quite believable. The main idea for social network advertising is to
Read More »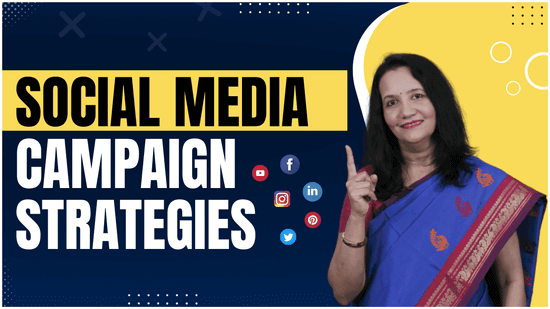 Spread the loveDo you want to create social media campaigns that will make your brand a sensation? Read these five strategies to grow your social media and blow your audiences' mind.Social media campaign is nothing but a series of coordinated activities aimed to promote your product or raise brand awareness in a community. We all
Read More »
Do you want to create excellent landing pages? Do you want to cutdown the cost required to hire a webpage creator. Read the article to know about SeedProd, an excellent landing page builder plugin for WordPress.
Read More »
HERE IS HOW I CAN HELP YOUR BUSINESS GROW
Don't just stand by and watch others make millions! Jump in and leverage digital marketing to skyrocket your business!
Blogging is one of the best ways to express your feelings and emotions with other people and getting paid for writing it. To stay ahead of the curve, it is necessary to be familiar with the latest trends for writing a blog. You can find the best topic for blogging by reading great marketing content and try to write better than them. To stay up to date with latest digital marketing trends, check this article on Biggest trends in digital marketing in 2020 you shouldn't miss.
After reading a fantastic blog, you might wonder how they make money. You can easily earn money through blogging by writing about the topics that depict real-life examples. Write about the topics of your niche. Moreover, the content should be trending and evergreen. Blogs can be written on various genres such as crafts, health and fitness, food, travel, education and much more. There are several other ways to earn money through the internet, check out this article for more details How to earn money online in India.
Blogging can generate a huge amount of money by getting more audience and readers. Let's look at the prerequisite before you start blogging.
Choose a web hosting platform to launch the blogs.
Use Quora to write better content.
Use Pinterest to get engagement.
Pay attention to SEOs for your blogs.
Put videos and create interlinked blogs.
Write the blogs between 1500 to 3000 words. To get some more digital marketing tips, check out this article Top things to focus in digital marketing to grow your business.