Since I am sharing this content free of cost without any paid subscriptions, some of the links in this post might be affiliate links, which won't cost you anything. Although, all opinions and discussions remain my own.
Introduction
Evolution in technology has revamped our websites. Websites are no longer limited to being merely information portals for businesses and organizations. For your website to be successful, you have to consider much more than its primary functionality, making it as attractive as possible!
I'm sure it's a tedious task to choose the perfect WordPress theme. I know you want something that's fully customizable, eye-catching, and multi–purpose. Well, look no further, my friend! Let me familiarise you with Themeisle WordPress, its themes, and templates.
Yes, you got it right: Themeisle WordPress offers four themes that can be customized to meet your needs. At this age and time, users often use handy mobile phones to surf online. With more and more of your customers and visitors browsing from their mobile phones, you must look great on all devices. This is why Themeisle WordPress is mobile–ready! You can also adjust it to all devices and screen sizes. Mind-blowing, isn't it?
Additionally, each theme has been speed tested, providing your customer the ultimate page loading experience. Installing Themeisle WordPress has never been easier. With just one click install option, you can begin in no time and start customizing your site using any of Word press's popular page builders.
Themeisle WordPress offers award-winning themes. They recommend their most popular Neve theme for pretty much everything. The majority of the people will find everything they are looking for in Neve. Neve helps you revamp your cliché header/footer builder to the next level with transparent mobile headers, menus, contact forms, social links, breadcrumbs, and much more. Neve is also compatible with Elementor, just like every Themeisle WordPress design. You can get deeper customization with Elementor widgets.
Hestia, an award-winning theme, is used by more than 150K websites. Hestia uses Google's material design. It features a header slide with unlimited videos or photos, custom sections for adding shortcodes, pricing, and portfolio sections. You will also get a WooCommerce integration for a distraction-free checkout.
Themeisle WordPress is very active on Twitter. They post humorous memes to convey their low price and maximum benefits for users to relate. They also post various blogs and articles regarding additional functions, blogging, and tips for beginners. Make sure you check it out!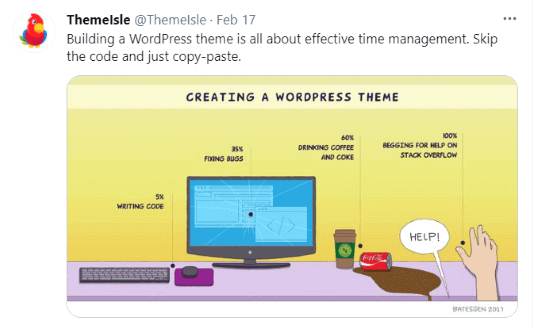 Background
When we were all stuck in the COVID-19 cocoon, my friend wanted to follow her passion for cooking, creating fusion recipes, and food blogging. After receiving a lot of support from her online viewers, she decided to pursue her food blogging passion. She approached me for developing her website. While I was developing her website, the themes I used were primary and standard. Online users were not interested in the blog because of its dull nature.
After a lot of evaluation and efforts, I stumbled upon Themeisle WordPress. It was highly pocket-friendly. I was amazed to see my colorful website up and running in a matter of few minutes without writing a single code. Its drag and drop, pre-built attractive template features saved me a lot of time. They often post user-friendly blogs for new users. It has immensely benefited me in offering services to my clients.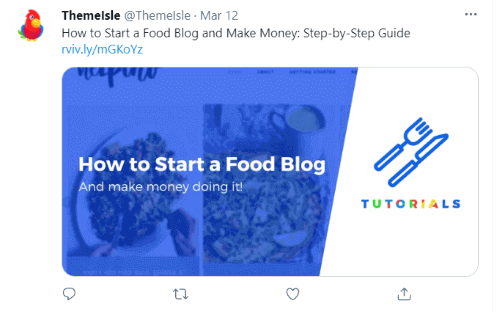 By now, I'm sure you are waiting to explore some new exciting features. You are at the right place! Here's why you should start using Themeisle WordPress.
24/7 support – If you are a beginner, I'm sure you are wondering who will guide you while creating your site and adding exciting themes. Themeisle WordPress offers 24/7 support whenever you need it. Their helpful and friendly team will be glad to assist you at once. Themeisle WordPress provides live chat and email support. No bots, no canned responses — talk to real humans only. Themeisle WordPress provides quality service to paid users and helps with both general and technical questions.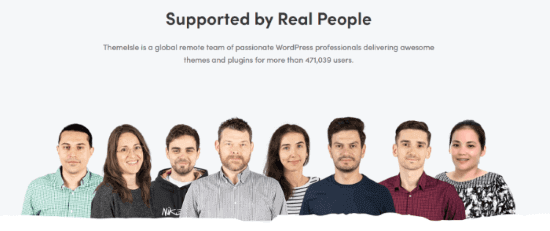 Customization – Elements like photos, texts, maps, and videos can be added to your website by simply dragging and dropping them. Since there is nothing to install and upgrade, this process is hassle-free. Themeisle WordPress enables you to drag and drop slideshows, videos, and dynamic content.
Exciting Themes – You may be wondering how difficult it will be to design a website from scratch or how you can attract buyers and get the attention of your page. Don't ponder, my friend. It's all there and easily customizable. Themeisle WordPress offers numerous themes, custom fonts, layouts to enhance the aura of your page. Permit your ideas to be the substratum of your website. Let creativity gush down your veins.
Quick setup – Themeisle WordPress is one of the easy and quick to instantly setup. Anyone can easily set up Themeisle WordPress within minutes.
Developer friendly – Here, the code is clean and fully commented, suitable with several hooks and filters for a beginner-friendly experience. Themeisle WordPress is efficient and straightforward. If you are a beginner looking forward to exploring the art of theme designing, Themeisle WordPress is right up your alley.
LIVE PREVIEW – I'm sure you want to double-check your web page's contents and designs before publishing. Be it mobile phone device or a desktop, Themeisle WordPress gives a good idea of how your profile appears to the general public before you publish anything.
99.97% UPTIME – Uptime means how reliably a system has been running.  100% uptime is ideal. Anything less than 99.90% is considered to be performing poorly. Themeisle WordPress's high score makes it stand out from its competitors.
Visualizer – Huge chunks of data might confuse your business clients and partners. There are great chances your clients may miss out on important information and data. This is when visual charts come in handy. You can turn massive data into a visualized, super cool chart using Themeisle WordPress. You can customize your chart at your will and present data effortlessly.
Visualizer helps you create a fully customizable table or chart and edit it directly on your post with an excel-like editor. You can also import data from your database.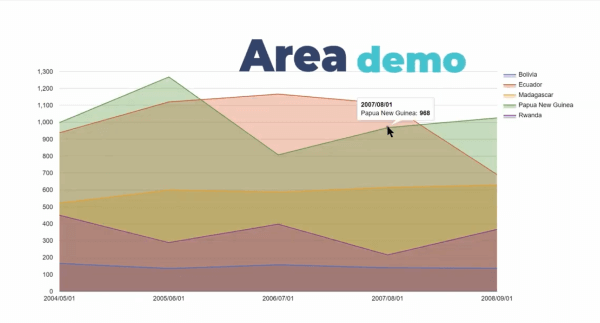 They also have 15 types of charts to cater to every user's need.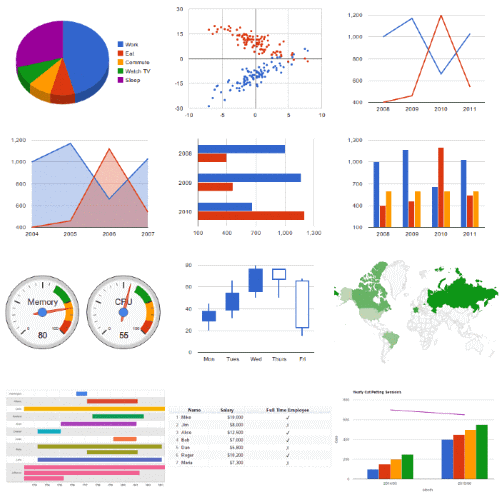 These features aided me greatly. I hope this benefits you too.
While experimenting and evaluating, I came across tools that made my journey 2X times easier. Here are the pros that make Themeisle WordPress stand out from competitors.
200+ Video Tutorials- Every expert was once a beginner. If you are a starter, you can quickly learn installing, handling, editing and using Themeisle WordPress within a few minutes. They provide a detailed explanation in all their videos.
Thousands of designs – we all love variety. You can choose from a lot  of professionally designed templates to make your journey easier. You can also choose from pre-built templates and designs. Just drag and drop your favorite designs to customize your work.
Free and easy sign-up – You can quickly sign up or log in to Themeisle WordPress without any hassles. It just requires two easy steps. This requires zero cost.
Pocket-friendly – Themeisle WordPress is highly pocket-friendly to users. Compared to their competitors, it is very cost-efficient. They have various plans to satisfy different user's needs. They have simple plans ranging from personal to professional agency plans for users to choose from.
 On the contrary, these were a few challenges I faced while using Themeisle WordPress. Nonetheless, they had a negligible impact during the process.
Features – Themeisle WordPress offers impressive features at a low cost. But they have missed out on several features their competitors are providing. Although, if you are using Themeisle WordPress for a small business, the impact is negligible.
No free plan – Themeisle WordPress does not offer users a free plan to check its unique features.
So, what's the verdict?
Themeisle WordPress is a fantastic tool. It is easy to use, super inexpensive, and has great themes. Even if you get excellent themes, blogging, e-commerce, and SEO capabilities are limited.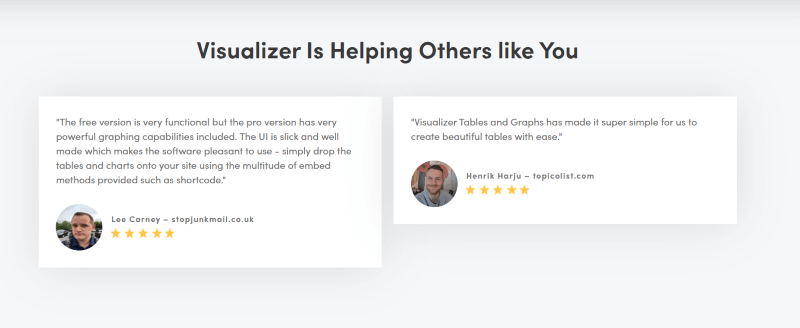 Themeisle WordPress is the go-to option for enterprises and agencies who want to revamp their standard website. Themeisle WordPress offers mesmerizing themes to top it up a notch.  Keeping in mind the features, pros, cons and comparing it to your interest, you can decide what best suits your business.
Rating
After a lot of research, I have rated Themeisle WordPress based on many criteria. You can find below my ratings compared to other tools available online.
OVERALL RATING: 9/10
USER INTERFACE- 8.5/10
EASE OF USE: 10/10
PRICING: 9/10
Pricing
Cost saving is an essential aspect of any business. Investing in an essential tool like Themeisle WordPress is worth it. Themeisle WordPress provides a lot of benefits for a very nominal amount. If you are a budding blogger who is looking forward to showcasing talent, use the personal plan. If you own a small enterprise, use the agency plan to unlock mind-blowing benefits.
I have collected information regarding each plan, price, and comparison. Keeping reading and stay curious to find which plan suits your needs!
PERSONAL PLAN – The personal plan is perfect for site owners and bloggers. The personal plan contains features such as creating multiple charts and blogs, one year of supports and updates, etc. You can upgrade considering your requirements.
DEVELOPER PLAN – The developer plan best suits users managing more than one site. It has moderate features such as a page data editor, one year of support for three sites, etc.
AGENCY PLAN – If you have a company or an enterprise, the agency plan is the best. You have access to all the advanced features for professional sites and portals, like one year of support for unlimited sites, on-page editor, periodic data synchronization, etc.
| | | |
| --- | --- | --- |
| PERSONAL | DEVELOPER | AGENCY |
| Site owners and bloggers   | Managing more than one site   | Professional sites and portals   |
| ₹ 5352   | ₹ 13515   | ₹ 27120   |
| Create multiple charts (15 types)   | Create multiple charts (15 types)   | Create multiple charts (15 types)   |
| Excel-like data editor   | Excel-like data editor   | Excel-like data editor   |
| 1-Year of support for one site 1-Year of updates for one site   | 1-Year of support for three sites 1-Year of updates for three sites   | 1-Year of support for unlimited sites 1-Year of updates for unlimited sites   |
| Email support   | Priority email support   | Priority email & Live Chat support   |
| Import data from WP statistics or any external database   | Import data from WP statistics or any external database   | Import data from WP statistics or any external database   |
| Periodic data synchronization (CSV and JSON endpoint)   | Periodic data synchronization (CSV and JSON endpoint)   | Periodic data synchronization (CSV and JSON endpoint)   |
|   | On-page data editor   | On-page data editor   |
|   | Custom permissions for charts   | Custom permissions for charts   |
Conclusion
To conclude, Themeisle WordPress is one of the best tools that your business needs right now. It works very well, and I thoroughly enjoyed using it.  They provide excellent benefits and features for various businesses for better sales and customer service. It is a fact; the customer is the king, and customer satisfaction is one of the most important things to ensure a business goes a long way. Themeisle WordPress helps you increase sales and traffic and offers customer satisfaction by providing colorful and mind-blowing themes.
Themeisle WordPress is one of the best software that is available in the market. It is one of the highly-rated software, which has many trusted users all over the world. It is a combination of excellent features with minimal cost and outstanding benefits. It is super- beginner-friendly. This means you don't have to spend a single minute trying to code or hiring a builder to do it for you. If you don't know where to begin, they will guide you in a detailed manner.
I hope you find this Themeisle WordPress review helpful article. If you have any queries or comments, please feel free to comment below.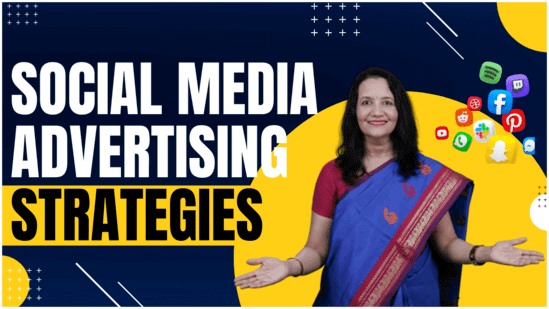 Spread the loveAccording to a study, an average person scrolls close to 300 feet of social media content every day. That's the height of Qutub Minar! Thinking about the amount of time that we tend to spend on social media daily, I find it quite believable. The main idea for social network advertising is to
Read More »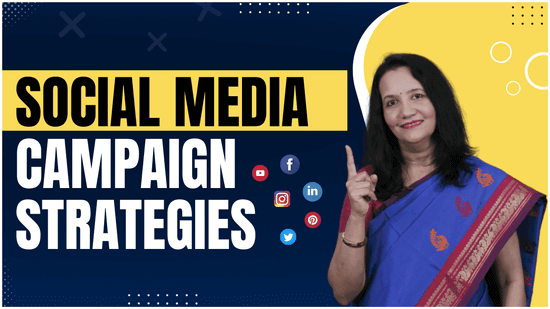 Spread the loveDo you want to create social media campaigns that will make your brand a sensation? Read these five strategies to grow your social media and blow your audiences' mind.Social media campaign is nothing but a series of coordinated activities aimed to promote your product or raise brand awareness in a community. We all
Read More »
Do you want to create excellent landing pages? Do you want to cutdown the cost required to hire a webpage creator. Read the article to know about SeedProd, an excellent landing page builder plugin for WordPress.
Read More »
HERE IS HOW I CAN HELP YOUR BUSINESS GROW
Don't just stand by and watch others make millions! Jump in and leverage digital marketing to skyrocket your business!