Learn the A-Z of Search Marketing to promote your online business on Search Engine Platforms. Focus on relevance and bid to watch your website rank on top!
Whether you want to learn a new language, whether you want to try out a new recipe, or whether you want to write a research methodology paper, what is the first thing you would do? Yes, I guessed it! You would first Google!
Right from checking the IPL score to understanding the black hole theory, all of us Google extensively in our lives! Imagine, if we could promote and market in this kind of platform, how cool is that? Let us make it possible with Search Engine Marketing!
The platforms like Google, Bing, and Yahoo are called, Search Engine Platforms where the audience can search anything and find answers to the same! In this article, we will talk about how you can perform SEM Marketing using these platforms! We will also discuss Search Engine Optimization and PPC Advertising.
Search Engine Marketing or search marketing is one of the methods of Digital Marketing to generate traffic for your website and promote your business. Using Search Engine Marketing, you can place your website on top so that every time the audience search for something, your website appears, and they will be able to visit your website.
Google offers the platform,  Google Ads, to perform  paid search engine marketing.
Search Engine Marketing encompasses two types of results, paid and organic.
The paid search is where the businesses make use of paid advertisements so that their website appears on top. Whereas the organic search is where the business website is ranked based on algorithms. You can rank on top of the organic search by optimizing your website! Organic search cannot be influenced by any paid advertising.   
Check out my blog on Marketing Consultant- A Hidden Treasure for Business Growth
Suppose you are searching for the keyword 'Digital Marketing Courses Online.'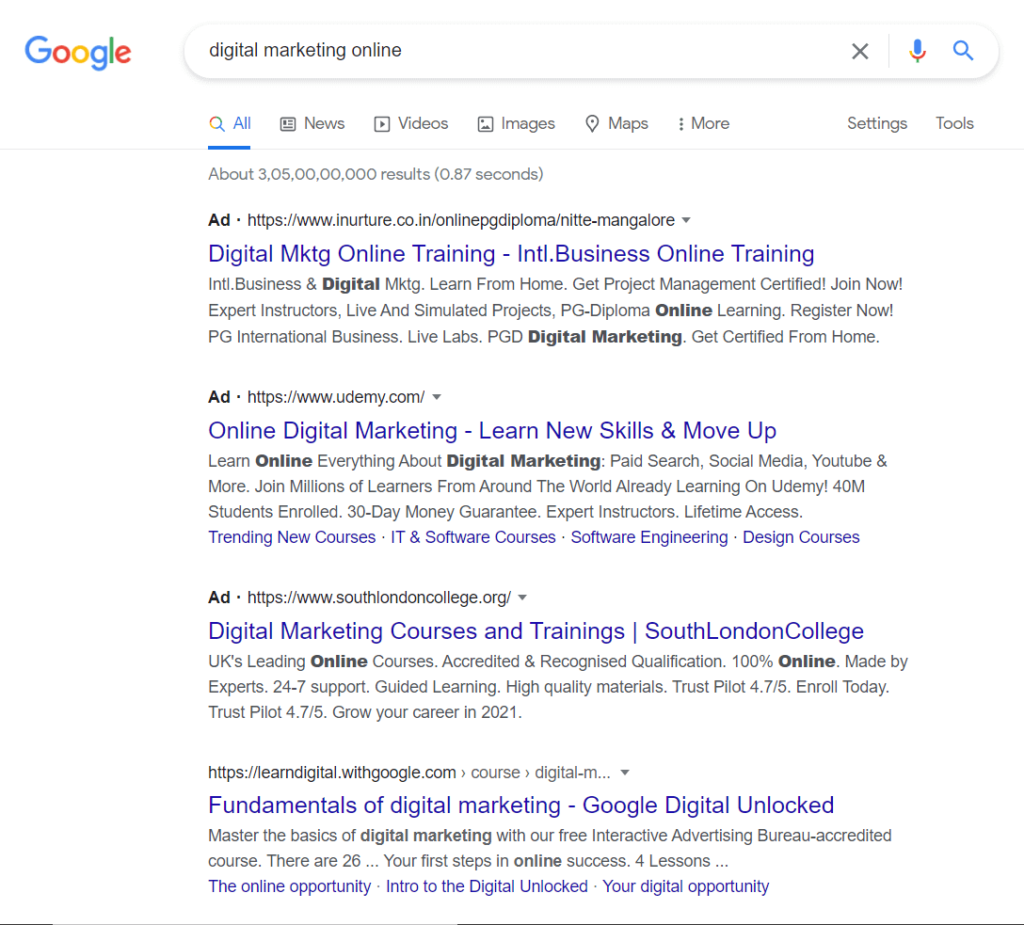 Here, Digital Marketing Courses Online is a keyword showing  two types of results: one is a paid form of advertising, which is related to paid SEM Marketing (search engine marketing).  Here, in this case, inurture.com, udemy.com, southlondoncollege.org are the paid advertisements. You can identify the paid search by the 'Ad' sign beside the websites.
Also check out my article on top 5 digital marketing trainers in india
The organic search, in this case, is learndigital.withgoogle.com.
Now let us understand the benefits of SEM.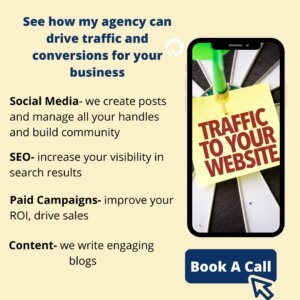 1.
Measurable
We measure and calculate everything in life every time we sell or buy something! In the same way, companies also measure the Return on investment on their marketing efforts.
Any form of online advertising is measurable, including Search engine marketing. Here you pay when someone clicks on your ad. Unlike traditional media, where you have to pay when someone sees the ad.
Google provides a result of the cost of each keyword related to your industry and a search volume for that particular keyword. You can use this information to set your own sales target and budget for your campaign.
The search campaign will give you insights on how many people have clicked on your ad and how many have visited your website and left the enquiry. You can measure each metric and strategize accordingly.
2. Instant Results
Today everyone wants instant results!  When you are hungry, you reach Maggi since it promises to be ready in 2 minutes!
PPC Advertising is an immediate traffic booster as more your ad impressions, and more people will tend to click on your advertising.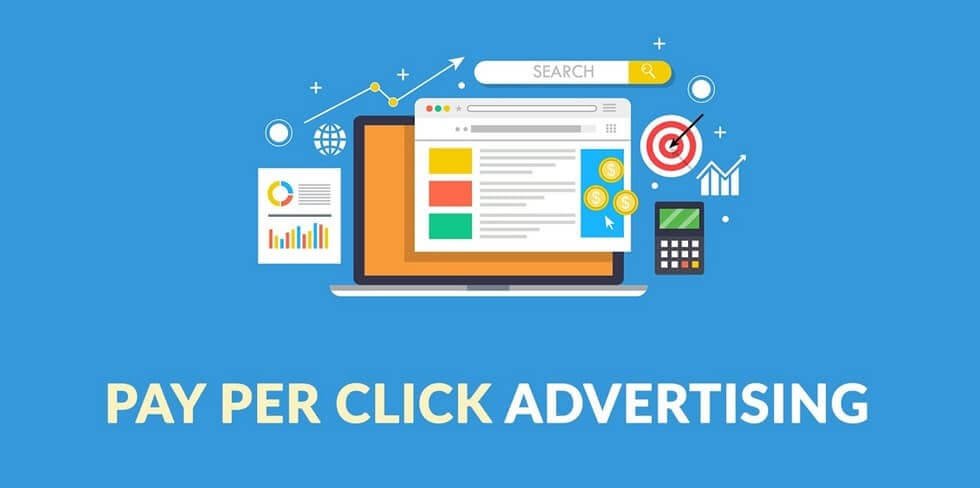 3. Crisp Targeting
Google Keyword tool helps you research keywords that users search for and intend to buy.  This tool provides many metrics to target your audience specifically.
To know about Keyword Tool, read our blog Keyword Analysis that gets your website on top.
Brand Awareness
If you are new to the market  or  if you are launching a new product or a service, you need to create brand awareness.
You can create a  keyword-targeted advertisement to create awareness among your audiences by ranking on the first page of google by paid advertisement.
It is observed that the majority of real estate companies use search ads to create brand awareness once they launch a new project in any locality, city, or state.  They start targeting search keywords related to that locality and also do a competition keyword targeting.
Read –Review of Profile Press – User Registration, Login and Profile WordPress plugin
So, if you are starting a  new company, startup, or launching a new brand, PPC Advertising can help you create your identity amongst the competition in the market.
4. Competitive Advantage
If you perform SEM Marketing, you will always have a competitive advantage over others in the same category of products and services.
How many times has it happened to you when you were searching for one company's product, but you end up clicking on another link, which is a paid ad appearing next to your searched brand, and end up buying another product?      
This way, using SEM marketing, you can gain a competitive advantage against your competitors.
With these benefits, we can indeed say that SEM Marketing is a must in every digital marketer's pockets!
One of the popular methods of SEM Marketing is using the paid search ads. The paid search ads are performed based on the advertisements that are paid. We can understand this better using the concept of PPC Advertising!
PPC Advertising refers to a model where you pay some amount every time a user clicks on your advertisement.  In PPC Advertising, Paid search ads work on a pay per model. Using paid search ad, you can pay some amount so that your website appears on top of the Search Engine Platforms. But, just because you pay more doesn't mean that your website shall appear on top!
The paid search ad works on a bidding system, Ad Auction. The Ad Auction is used to choose the advertisements that rank on top and determine the advertisement's cost. Google Ads performs the Ad Auction.
To know more about the bidding system, read our blog 'Complete guide to Google Ads PPC advertising'.
To know about relevancy and the latest trends in marketing, watch our video:
The ad auction is a system where the advertisements are ranked based on two important components. Therefore, if you want to perform paid search ads, you need to work on the bidding cost and Quality Score,
The bidding cost is the Cost Per Click you are willing to pay every time a user clicks on your advertisement. Whereas the quality score refers to the relevancy of your advertisement. In a sense, your advertisement must be relevant to the keyword that is being searched for.
For example: If you are a wedding photography professional, but you mention 'wedding services' in your Ad, Google shall consider it irrelevant as your actual service is 'wedding photography.' So you need to add relevant content or keyword in your ad to get a higher quality score.
The quality score marked is from 1 to 10 for the relevancy of your ad. So higher bidding and quality define your Ad Rank on Google Search Engine for that particular keyword.
If you are bidding higher and if your ad is less relevant, you will not rank a higher position on Google.
Imagine bidding cost and quality score as salt and sugar in your diet! Too little salt or too little sugar is harmful to your health. You need to strike a balance between your salt and sugar intake to maintain a healthy body!
 Similarly, you need to balance your bidding cost and quality score. A mere high bidding cost or just the quality score won't give you quality results.
Ad rank = Bidding (CPC) X Quality Score

Source: searchengineland.com
For example, if your competition bids Rs.10 for CPC, the quality score is 5, So their total score comes to 50 (10X 5). If you are bid Rs.8 for CPC, and your quality score is 8, then your total score comes to 64 (8X8)
So, in the above case, you will be having a higher rank than your competition. So make sure you create relevant content for your ad and bid accordingly!
Now we know that the relevance of ads is an important factor for SEM Marketing, let us understand the three kinds of searches for creating better relevant ads.
1.

Information Search:
What is the capital of India? It is a search for seeking information. No opinions are considered here. These are just raw facts of information.  Informational searches are queries related to any broad topics. For Example:' Mobile Phone under 10K' or 'Free Online Courses.' These are informational searches, where the intent of a user is to know more and get relevant information online.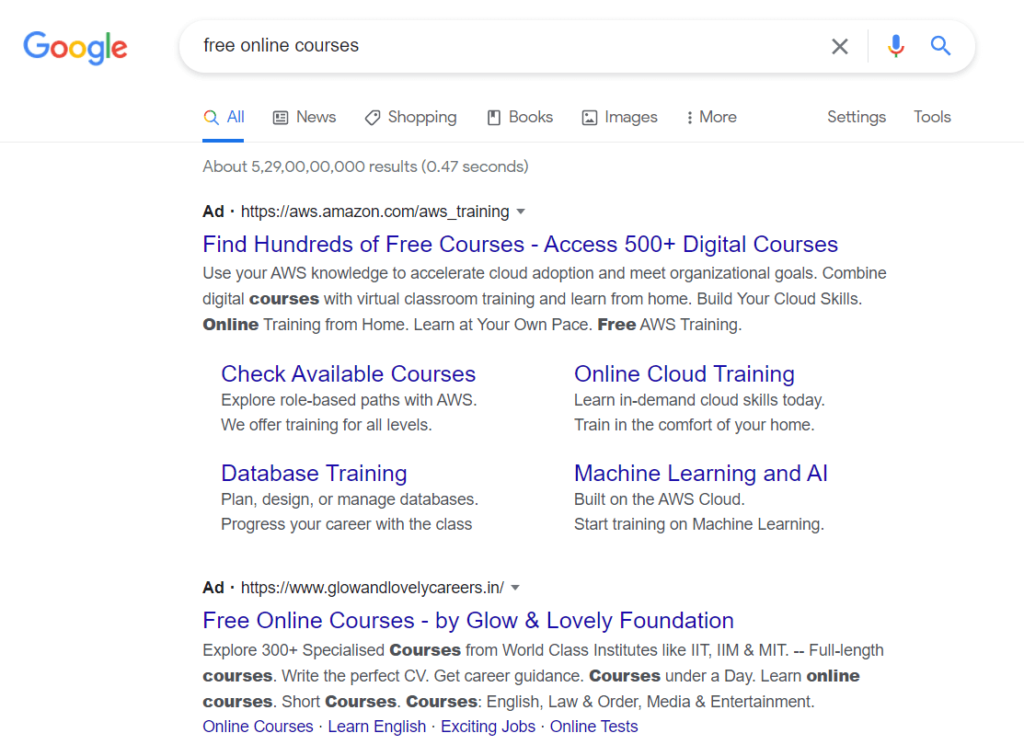 People search to get answers to their problems, and therefore, they usually don't look for any specific website here. They want to learn how to do something or need guidance to perform certain tasks quickly.
Under informational search, people also search for the latest trends or consume educational content related to their industry.
As a digital marketer, you can target informational search queries related to your industry or product by the organic way by performing the below-given task:
Blog Writing
Write a Detailed Guide
Create how-to posts and videos
Write step by step process
Make infographics to understand process or flow
To get better organic results, you need to focus more and more on informational content.
2. Navigational Search  (To search any location or nearby locations):
A user does a navigational search query with a clear search intent on a search engine. They look for a specific website or page. So, they end up searching that specific website rather than using any keywords.
For example- A user may search for Facebook in the search rather than typing a full URL. Here you don't have a chance to target these search queries as the user has a very clear intent to go on that particular website.
Also, in navigational queries, most of the pages are listed with that particular web link.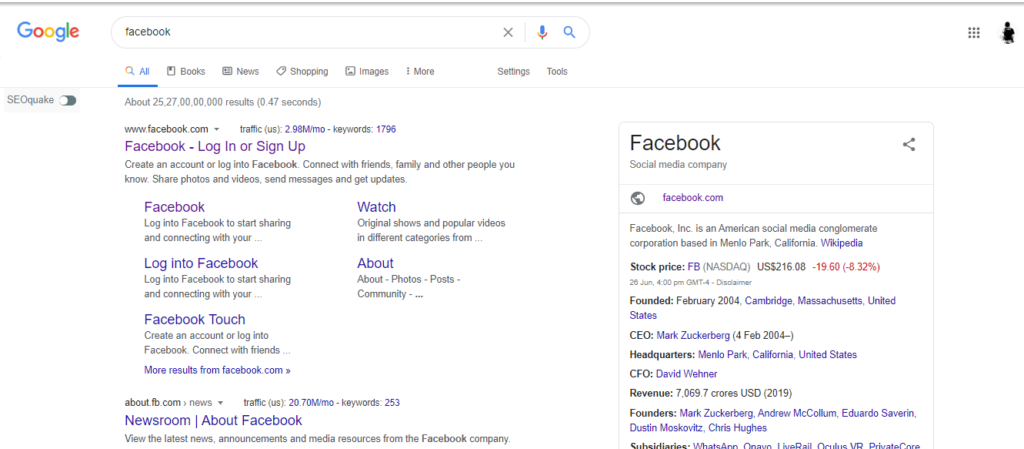 Source: Google Search for Facebook
3. Transactional Search (When a user has an intent to buy a product):
Transactional keywords are words and phrases that prospects or potential customers use to search for their products or services online with an intent to buy those products.
Transactional search happens with an intent to buy a product online, for example: 'buy rain shoes.' It's a transactional keyword with the high intent of buying a product online, 'buy,' 'purchase,' 'order' are some of the words used to buy a product online. It is  also observed that nearby searches that are local in nature are also converted into a transaction. In a sense, users doing these searches mostly end up purchasing the product that they searched for.  
Source: Google, search keyword, buy rain shoe.
You can target these keywords with paid advertising. Here is why :
Transactional keywords are searched with high intent of buying
People search for a particular product. So you can do a paid listing through search marketing and get a higher ROI on your marketing efforts.
With a sponsored shopping listing, you can also feature your product photographs and get a higher rank in the listing.
Most people end up clicking on search ads when searching for products. Due to this, most real estate companies do search ads as they have high transactional intent.
As we come to the end of the article, let us look at four simple steps using which you can perform SEM Marketing!
Keyword Research-
The first step of any SEM marketing campaign is to perform Keyword Research. Keywords refer to those words typed on SEO platforms like Google to search for something. You need first to research and find the keywords you want your website to appear on top.
There are many ways in which you can perform keyword research. At first, list the keywords that are related to your website. You can make this list using Excel or Sheets. Then analyze those words. Make sure to free Keyword analysis tools like Google Trends, Keyword Sheeter to perform the Keyword Research.
Select a Geographical location-
The next step is to choose the geographical location you want your advertisement to display. This is a catch! If you choose a geographical location that has less demand for the products you sell, you will have fewer competitors. Therefore, you will have a higher probability of ranking on the top! Therefore, choose wisely!
Creation of the Ad-
Unlike other methods, you don't need images to videos to attract in SEM Marketing. All you need is a creative title and meta description for your website. These two items are like the menu card for your restaurant, as in your website! These two items will only appear on the Search Engine Platforms. The Meta Description is the small paragraph that appears along with the title in the SEO Platform.
Bid on a price and launch!-
 The final but crucial step is to bid on a price using the PPC advertising method explained earlier. Always remember that this is the step that shall mainly help to get your website on top!
If you follow the above steps, you are good to go!
To perform the steps effectively, we present five quick tips to foster your SEM strategy.
1. Smart Choice of Keywords– Your choice of keywords determines the relevancy of your ad! Choose wise keywords that are high-performing and perfect for your ad. Use keyword tools like Google Keyword Planner, Keyword Sheeter to find the best keywords!
2. Compelling Ads– You visit a clothing showroom only if the showpieces attract you! Similarly, make sure your ads are compelling and interesting because that is when the audience will make an attempt to click on the ad.
3. Ad Extensions– Ad Extensions refer to additional information provided along with your ad. These can include your phone number or your address, or even your email id. These Ad extensions are automatically added by Google Adwords. Or you can also add them manually in Google Adwords. Some of the extensions that they provide include-
– Sitelink extensions- These refer to the buttons like 'Order now' or 'Shop now.' By clicking these buttons, your audience can directly land on that specific page.
-Callout extensions-Using callout extensions, you can add some miscellaneous details that may grab their attention to the ad. For example- 'Free Delivery' and 'Open 24 hours.'

-Structured Snippet extensions– Using these extensions, you can list certain important aspects of your websites. For example- 'Services you offer' or 'Brands you work with' or 'Product line.'
4. Higher CTR(Click through Rate)-  This refers to the rate at which your PPC ads are clicked. This is calculated by taking the percentage of the number of users who view your ad (impressions) and the number of users who click on your ad.

Although CPC clicks provide the number of people who clicked your ad. CTR provides an objective view of how compelling is your ads. If the number of clicks is much lower than the number of impressions, this means that your ad is not compelling or attractive enough. Therefore, try to focus on getting a high CTR to get amazing results!
5. Ad-specific landing page– This means that whenever the user clicks on your ad, he/she must be able to land on the page they actually wanted to look for. If the user is directed to some random page, he/she will lose interest in the ad and end up clicking on other relevant ads. Therefore, make sure your ad and the landing page are correlated!
With that, we come to the end of the article!
Google helps you achieve your campaign goals of sales, lead, website traffic, or brand awareness using SEM Marketing. Nowadays, almost everyone is dependent on Google to gain information, purchase products, or even make life decisions!
 Imagine if your online businesses help and influence their decisions. Wouldn't it be a great deal?  Hence, perform SEM Marketing, bid on a proper price, create the relevant advertisement and follow all the steps properly. To conclude, we can say that the world is heading towards a digital spectrum, so create your own path by improving your digital presence!
Tell me in the comments how you use SEM.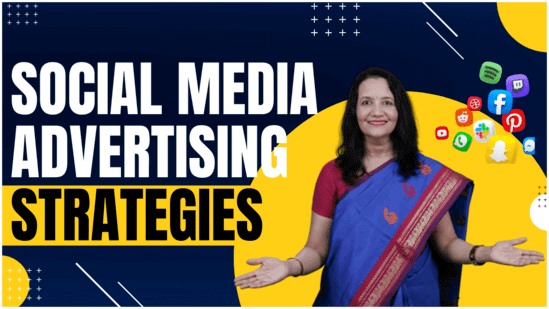 Spread the loveAccording to a study, an average person scrolls close to 300 feet of social media content every day. That's the height of Qutub Minar! Thinking about the amount of time that we tend to spend on social media daily, I find it quite believable. The main idea for social network advertising is to
Read More »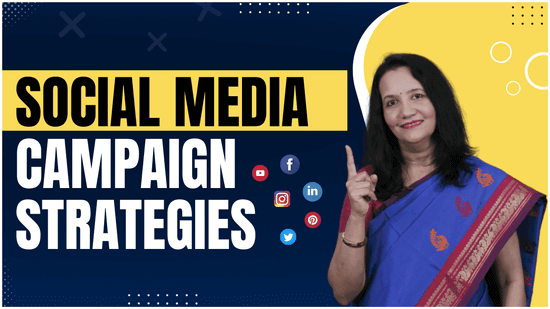 Spread the loveDo you want to create social media campaigns that will make your brand a sensation? Read these five strategies to grow your social media and blow your audiences' mind.Social media campaign is nothing but a series of coordinated activities aimed to promote your product or raise brand awareness in a community. We all
Read More »
Do you want to create excellent landing pages? Do you want to cutdown the cost required to hire a webpage creator. Read the article to know about SeedProd, an excellent landing page builder plugin for WordPress.
Read More »
HERE IS HOW I CAN HELP YOUR BUSINESS GROW
Don't just stand by and watch others make millions! Jump in and leverage digital marketing to skyrocket your business!