LinkedIn is the world's largest social media platform specifically designed for professionals.
LinkedIn is a hub for companies and startups. If you play your card right, then you can get some great clients on LinkedIn.
This article will answer questions such as "how to get clients using LinkedIn?", "How to network on LinkedIn?" and provide you with foolproof LinkedIn tips for LinkedIn marketing.
Read my article on How to Build a Professional LinkedIn Profile in 11 Steps.
Check out my article on Guide to LinkedIn Advertising to drive insane brand growth.
LinkedIn is all about making stronger professional connections. These connections are your potential clients. So, let's start with connections on LinkedIn!
Connections and recommendation on LinkedIn
Making connections with the right people can give your career a quick boost.
Aim for at least 500 first-degree connections because the number of connections you have on your profile affects your LinkedIn search ranking.
How do the connections work?
LinkedIn has divided people into your network according to the degree of connections. They are mainly 1st, 2nd, or 3rd-degree connections.
People you know directly come under first-degree connections.
Second-degree connections are the people you share the network with; for example, you and Raj both have a connection with Devi.
The third-degree connection are group of people with whom you have extended connections.
LinkedIn follows the concept of connecting with the people you know personally. On other platforms like Instagram or Twitter, you can send requests to anyone you like, but here you can't send requests, let's say to Ritesh Agrawal (co-founder and CEO of OYO rooms) directly if you don't have any mutual connection with him.
So, you have to build your profile slowly and steadily.
You can send an invite to a maximum of 5000 users. If you try to send more than 5000 invites to people, then LinkedIn may find your profile suspicious and may even temporarily suspend your account.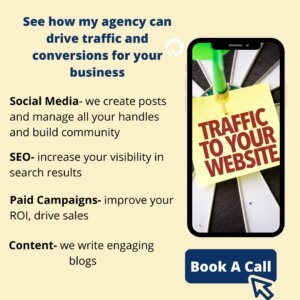 Why you need a great network?
But why you need to connect with people on LinkedIn?
If you search a keyword on LinkedIn, you will see people with 1st, 2nd, or 3rd connections. The more people you start connecting with, the more people start appearing on your LinkedIn search.
As you start building your network on LinkedIn, you get recommendations.
Personalizing your connection request
When looking at LinkedIn's list of people, you have two options!
First, you can simply click the "connect" button to send the request.
Second, you can go to the person's profile and then click the connect button. This will show you a box where you can write a personal note for the other person to let him/her know why you would like to connect. Personalizing your connection request shows professionalism. It will give a clear idea to another person on how you can provide value to them!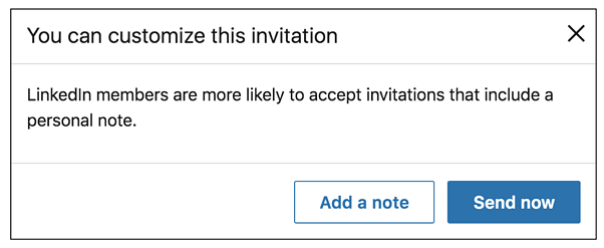 For example,
"Hello, Mr. Ajay,
I am a marketing professional. I went through some of your posts and your profile. I firmly believe that connecting with you will prove fruitful for both of us in the future.
Regards.
Linkedin's publishing platform!
LinkedIn has the feature of publishing attractive posts on its platform. This helps you to showcase your skills and professional knowledge.
One of the best parts about this platform is that the post is potentially visible to the whole network, increasing your exposure. You will get recognition from a bigger audience which will help you to build your network.
People in your connection will know about what you are doing and how you can benefit them.
But make sure to be regular in publishing. If you are unsure what to publish, consider reposting your blog posts. This will increase your LinkedIn outreach.
Getting recommendations
As your network increases, you will start getting recommendations from the people. Usually, it will be your clients or the people you work with.
You mainly have two options to get your recommendations.
First, you go to your skills on your profile.
You will find the 'Ask to be endorsed' link. This will allow you to send messages to people asking for the recommendation. At once you can send a request to 200 people.
The best way is to send the message to one person at a time.
Another way is to give recommendations. It is just like follow me to get a follow back on Instagram.
For example, you can recommend the people around you from your workspace. When you do so, they will also receive the option to recommend you back. In most of the cases, they tend to recommend back!
Setting the connection goals
You won't get 500 connections instantly. It will take some time and patience.
It may look like a difficult task, but if you divide it into a few weeks or maybe a few months, you can easily cross that mark.
 For example, try to get around 100 connections over the first week and over 500+ connections over a month. You can send up to 100 connection requests per day, but don't send more than 70 or 80 requests to be on the safe side. Do it every day.
It is important not to send requests blindly on LinkedIn. Focus on connecting with people than just simply sending a request to anyone for the sake of connecting.
Some people may not accept your connection request, and it is fine. Different people have different criteria to accept or deny the request.
For example,
1. Do I know you?
2. Have I worked with you?
3. Do you have the skills or knowledge I can benefit from?
If your answer is no to all of the above questions, then you may not get accepted!
Sending messages without making any connections
If you want to connect with someone on LinkedIn, but they are not your connection, you can try to join various LinkedIn groups.
One of the advantages of being in a group is that you can send messages to people who are not even your connection. It widens your reach, and you can indirectly reach out to new people.
If you want to build connections, it is also essential that more people see your profile and send you connection requests!
Some strategy to get more profile views
If you are not getting profile visits, then there is something wrong with your profile.
Spend some time on your profile and use these strategies to get more profile views.
Upload a professional photo
Give a hard-hitting headline
Use symbols to separate skills
Change the LinkedIn URL
Ask for testimonials
Most people check your profile before accepting the connection request. So, creating an impression via profile is also essential.
Now, if people are visiting your profile, you should also have some great content that indicates what you do or what your plans are in a particular sector!
What content works on Linkedin
Putting the right content is very important. Unlike other social media platforms, you can't merely post anything.
Keep a few things in your mind before you post anything.
Original long-form content
Share content related to your industry
Post presentations and videos
Double-check your content for errors
Post for job openings
Post experience with some product
Upcoming events
Post your accomplishments
Keeping the above points in mind will help you to generate quality content.
Maintain a Relationship Note on LinkedIn
LinkedIn gives you the option to add relationship notes under each profile on LinkedIn.
If you want to note something about someone, these features help you to do so.
Anything else?
You can also set a reminder if you want to remember something. This works very well for your new connections.
How to set a reminder?
Just Click the 'recurring' button. For follow-ups and calls, you can set weekly or daily reminders.
You can openly write in the related note. It is not shared with anyone else!
Advanced search option
This advanced LinkedIn option gives the ultimate experience when it comes to searching. If you target a set of particular people, this will help you find the right audience.
You also have the option to filter your search. You can use location, industry, previous company, or school.
Saving your search result
You can save a particular search keyword. It is instrumental if you find a keyword that gives you satisfactory results.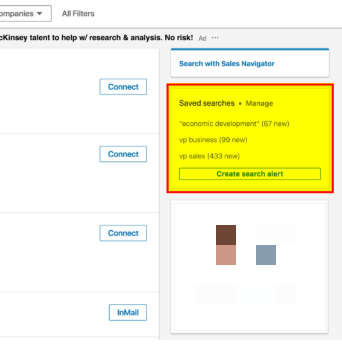 Interestingly, you get a search alert by LinkedIn itself, which will save you time.
LinkedIn keeps track of everything. If any new profile matches your search, then LinkedIn will mail you every week.
It is only for the paid membership, but you get a one-month free trial. it is a great feature for professionals; it saves a lot of time.
If you have a free account, then you can save up to three results.
Following up your leads
It is essential to have a systematic approach that helps you establish priorities. You need to set preferences for your follow-ups.
First Priority: Positive responses
Second Priority: New connections that didn't respond
Third Priority: Warm leads
Fourth Priority: Cold leads
Talking about leads, it is essential to know about a tool named "Navigator tool," which can help you get more sales.
Using the Sales Navigator tool
One of the best advanced tools available on LinkedIn is the sales navigator tool. You can take advantage of social marketing goals if you learn about sales navigator tool.
B2B marketers are becoming very popular these days; this tool is just made for this.
This is only available to paid members of the LinkedIn community. There are different subscription plans available for other groups of people.
Sales Preference
Under your sales navigator profile, go to settings. There you will find a sales preference option in between. You can limit your customers here according to your target search.
This option is always there when you visit the profile. You will get the recommendations according to the parameters you have set.
Saving leads and account to monitor
Sales Navigator allows saving contacts or entities. You can see the updates for the top accounts using the filter.
 Targeting using filters
This is essential advice that focuses on specific areas.
 For example, if you are looking for managers in health in India's southern part with a team of more than 1000 people. You can quickly sort through these processes—just Type 'Health manager' in the search box. Then adjust filters according to your need, and you are done!
Using sales spotlight for a narrow targeting
At the top of your search page, you find sales spotlights.
You may see 70 different people who shifted their job in the last 90 days. Just click on the spotlight boxes, and then the list in the lead appears. These will be the lowest possible fruits of your sales.
Bluebird search
This search helps you find people who were your satisfied leads at some point, but now they are in a new organization, and you want to contact them. "past not current" filter will help you find such people.
For example,
 Suppose Ram was a client who bought your service. To find him, you just have to choose the name of the company "Ram" and then click "past and current."
Similar Prospects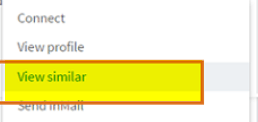 You get an option to find similar leads under the view equal vote under the sales navigator tool button. If you get a good lead, just opt for the drop-down menu. Sales Navigator tool increases the results which have a similar job and similar background.
Teamlink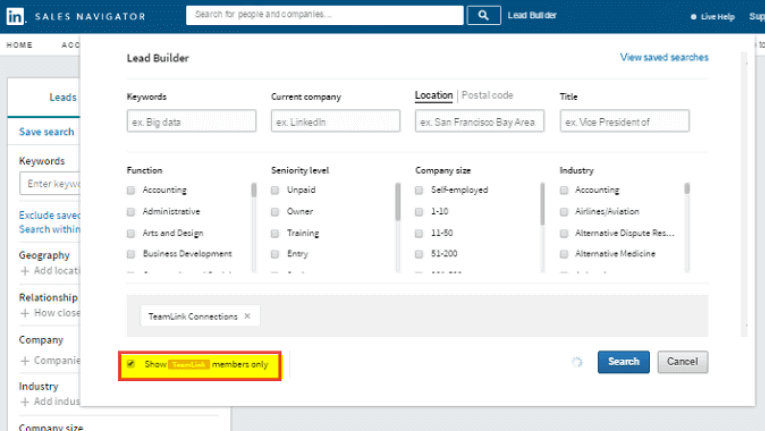 A warm introduction is more likely to get you a meeting than a cold and weak introduction. TeamLink connectivity will help you to see all the "warm leads." Also, the ones with 2nd-degree connections.
Instead of directly contacting them, you should try contacting the mutual connections you have. After that, you should ask if the connection would agree to make an introduction.
Importance of networking
The purpose of network communication is to create a professional network. There are a lot of advantages to having a great network.
You may find a great mentor
you might get opportunities that are not readily available
You learn the practical aspects of your industry
You might find your co-founder for your startup
You might get a referral 
Network communication can be a great source of new ideas
InMail
It is a direct message or email feature for LinkedIn. It is considered one of the most effective ways to communicate and reach out to your leads.
To increase InMail's performance, you should thoroughly review the profiles and try to interact with updates.
For example, if a company just posted an article on marketing, you could send an inmail highlighting how you can help.
Talking about mails, don't forget to check out What is Email Marketing (Demystified) So That You Can Turn Profit.
Notch up your business game using Gmail for business!
In the nutshell
These strategies will help you to get clients with LinkedIn and help you with LinkedIn lead generation. You should set goals for increasing your network and work on the recommendations.
Always send personalize connection request
Use advanced search options
Use the sales navigator tool to increase your reach
Do let us know your thoughts in the comment section!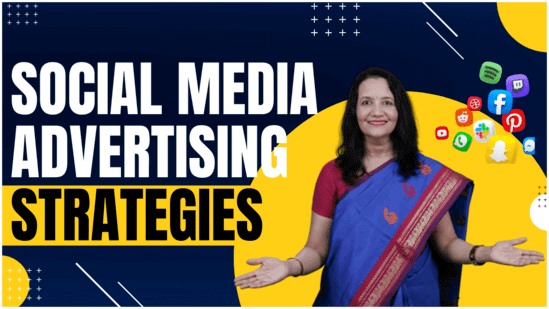 Spread the loveAccording to a study, an average person scrolls close to 300 feet of social media content every day. That's the height of Qutub Minar! Thinking about the amount of time that we tend to spend on social media daily, I find it quite believable. The main idea for social network advertising is to
Read More »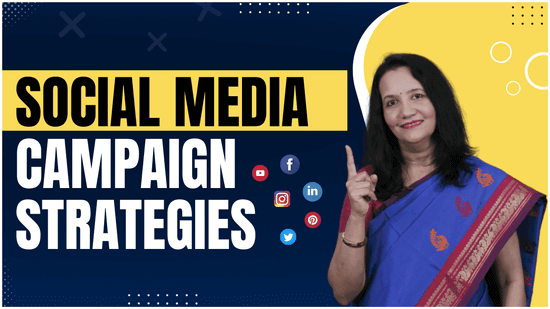 Spread the loveDo you want to create social media campaigns that will make your brand a sensation? Read these five strategies to grow your social media and blow your audiences' mind.Social media campaign is nothing but a series of coordinated activities aimed to promote your product or raise brand awareness in a community. We all
Read More »
Do you want to create excellent landing pages? Do you want to cutdown the cost required to hire a webpage creator. Read the article to know about SeedProd, an excellent landing page builder plugin for WordPress.
Read More »
HERE IS HOW I CAN HELP YOUR BUSINESS GROW
Don't just stand by and watch others make millions! Jump in and leverage digital marketing to skyrocket your business!