A bulk email can be simply referred to as an act of sending a single email campaign to multiple recipients all at once. In recent times, bulk email marketing has emerged as one of the most reliable and trendy tools for marketing, owing to its speed, reach and affordability.
Ever since its discovery in 1971, emails have had an ability that the other channels don't, that's creating valuable, personal touches at scale. A perfect email is said to be a balance between politeness and succinctness.
Capitalizing on this credibility and outreach of emails, bulk email marketing has carved its place into the list of marketing strategies of most entrepreneurs. In other words, bulk mail can be thought of like a marketing content issued by any brand to a large number of its subscribers.
Let's do an activity. Open your gmail inbox and look out for all the unexpected mails which were not supposed to be there in your inbox but are present there. I am sure most of us don't even regularly check our mailboxes if not for any awaited mail, isn't it!
Now that you have finally opened your inbox that's brimming with emails, you can notice a lot of mails which include invites, offers, discounts and much more. These are the bulk mails that the marketers bombarded your inbox with.
But the very concern that arises in our mind is how these bulk emails ended up in our inbox. Aren't all promotions automatically classified as spam?
Well, if you observe carefully you will notice that most of these mails are sent by the brands which you would have subscribed to or logged in at some point of time and have long forgotten about. In contrast to junk emails which are dispatched without your permission, bulk emails refers to valid marketing strategies since the customers have themselves subscribed to receive them. Interesting fact is that we don't even remember half of the brands we signed up for! And this makes the job easier for the email marketers over there!!
Another very common confusion among people is if email marketing and bulk email marketing are the same? Even though both the terms are closely related, yet they are not the same.
Opt-in emails refers to emails sent to recipients with the consent to do so. In other words, the receiver has himself accepted the terms of the business, affirming that a regular mail will be received from the company.
To learn more about email marketing, you can
To enhance your knowledge, you can read my article on What is Email Marketing (Demystified) So That You Can Turn Profit.
In bulk email, there is no approval involved. They can be sent to all audiences in the company that have somehow provided an email address without their express consent for an email subscription.
Much to the delight of marketers, bulk email marketing has proved out to be a very influential medium in convincing the consumers to go in for the purchase.
Bulk email marketing is no doubt the uncrowned king of all marketing techniques and is widespread in the colonies of our mailboxes. We can find different forms of bulk mails while scrolling through our inboxes. The most popular ones being the newsletters.
A newsletter is a great way to keep subscribers up to date on a company's business. In most scenarios, newsletters provide customers with information, updates, or guidance to help them get an idea for a particular service or product.
Next in the hierarchy are promotional emails. They are effective in promoting business, attracting customers with deals and offers, and increasing brand awareness. These emails can also be used to suggest suitable products to current and potential customers.
Then there are the acquisition emails. These are specific messages that are sent to attract new customers and are aimed at potential customers on a list that have not yet been converted. They can be used to share special offers to encourage potential customers to buy.
Last but not least, loyalty emails are typically sent to existing customers to encourage them to keep buying from your company. Its objective is to strengthen the customer loyalty of a brand. 
Why?
Having learnt so much about bulk email marketing, the fact that arises our curiosity is why a not-so-expensive, traditional way of promotions is so impactful?
What if I ask you to choose between a pop up ad and an email invite? Whom will you trust more?
Generally, the answer will be an invite through email. Emails are amazing means of earning the trust of the masses and developing relations. Not only do they appear more trustworthy but also creates an urge of replying to them.
It will not be wrong to denote 'Bulk Email' as 'Bulk Engagement mail'. The main goal and strategy of bulk email marketing is to know and understand the customer so well that the product or service suits them and sells itself.
That's why it's not surprising that about 87% of marketers leverage bulk email campaigns to nurture their audience!
Now, since you all have got a hang of the topic, I am sure most of you will be daydreaming about skyrocketing your business through bulk mails. Isn't it? But it's not as easy as it appears to be. Especially not on our very own gmail.
Gmail supports limited bulk mail sending with not more than 500 mails a day. Also, customer personalisation and inclusion of templates is not possible.
This is where Bulk email services come into play.
Bulk email service
Sending hundreds and millions of messages to a few recipients is such a daunting task as the amount of time and effort needed are high. Imagine doing the same for millions of recipients!!
Moreover, the expenses of such a bulk email campaign can't be sustained by any business. The most easy and safe solution is to use a bulk email sender.
Bulk Email Software, or more accurately known as Bulk Email Service, allows you to send personalized bulk email messages to any number of recipients at any time. A bulk email server can send email to any size list and will be billed accordingly.
Also, bulk mail sender shields us from being flagged out for violating the CAN-SPAM act.
What features should we look for while deciding on a bulk email service?
In today's world, the market is flooded with a variety of bulk email services but the very first and foremost step is to select a bulk mail sender that suits your budget and fulfills your requirements.
With so many options like Sendgrip, Mailchimp, Campaign Monitors, Mandrill, EasysendyPro and so on; this seems to be a tough choice, right?
But there are some parameters, which act as a barometer to determine the effectiveness of any bulk email sender, which are:
1. Email deliverability:
Do you all remember the breaking news from a few years back where toppers with 95-98% weren't able to answer basic general questions? Similar is the case of delivery rates and deliverability. Many bulk email service providers may guarantee a 96-98% delivery rate but what matters is the deliverability.
Email delivery actually refers to just submitting your email to ISP and doesn't necessarily mean that email will reach the customer's inbox. Reason being, the emails getting filtered or flagged, even before putting it into the customer's mailbox. Most email service providers just play with this number. But, in reality the number which matters is the actual inbox delivery which no one really talks about.
Only a few bulk mail senders like Mail250 and Postmark actually focus on the latter. Mail250 has both SMTP and email marketing features, and on top of it, it has a i-MTA which is some sort of AI based email delivery. You will definitely find it very impressive when it comes to email deliverability because it delivers email when the user is most active.
2. Predefined templates:
Most of the top bulk mail senders bring to you various predefined templates to choose from. These templates are classified into categories and in accord with the kind of message you want to convey. Mailchimp is considered to be good when it comes to the campaign creation part with a good amount of pre-built templates.
3. Inbox placement:
No matter how creative and captivating your email is, it will be of no use if the user doesn't notice it. Bulk mail service providers ensure a high inbox placement to make sure it receives the recipient's attention.
4. Affordable price:
Since we know bulk mail marketing is one of the many ways used for engaging the customers and it is not possible to spend lots and lots of money on it.
The only way by which you can invest so much money is if you are making money online. Well, if you are really interested you can read about 20 amazing ways to make money online in India like a pro.
5. User-friendly interface:
It is crucial to select a software which is easy to use, compatible and foolproof. For an example, let's assume that you are creating bulk mails for the first time and accidently you forget to add the logo of the company. Now, almost all of the responsible bulk mail senders will point it out to you.
6. 24*7 support:
The basic support pillar behind any successful enterprise is a dedicated support team. Email service companies provide chat support and email support to resolve the issues fast.
7. Performance tracking:
Bulk email marketing is not a hit and trial method that you will keep trying vaguely until you get the results. To enhance your performance, you need to evaluate the impact of these mails, understand the mindset of the customer and plan accordingly. This becomes relatively easy if your bulk mail service enables you to track the performance of the sent mails.
8. Brand awareness:
Sender's reputation is like the jewel in the crown for every brand. There are success stories like 'Buzzfeed today' newsletters, InVision's weekly blog newsletters and Cook Smarts' weekly product newsletters which are flourishing in glory due to strategic bulk mail marketing. At the same time, a single mistake can ruin your brand image forever.
A negative sender reputation is like a hangover; hard to get rid of and it makes everything else hurt!
For instance, if you're running a startup business where there is a lack of an ideal list of subscribers or potentially interested ones, then email service providers come to your rescue. Reason being most filter out the bad email addresses even before submitting the emails to ISPs. This not only helps in protecting your sender reputation but also helps in increasing the inbox delivery rates.
9. Functionality:
This is a feature that time and again proves its importance and necessity. If the functionality is not impressive, other features lose their shine.
Truly, a ideal bulk mail sender should have many functions for any email campaign, such as:
Scheduling of the sending of emails
Creation of subscription forms to gather new subscribers
Campaign statistics
Resending of unopened messages
A/B testing
API integrations and SMTP server
Management of huge number of bulk mails
Abiding of the mails by the CAN-SPAM Act
Management of subscriptions and opt- out processes
Providing reports on marketing campaign performance
The feature of Artificial Intelligence is like the cherry on the cake. Why? It's full of awesomeness.
It enables you to send campaigns based on the previous behavior of subscribers like when they usually open emails and via what communication channel they prefer to receive the messages: emails, web pushes or even both.
Some of the Bulk mail senders can also be used for SMS and web push marketing, which in turn covers more audience and increases deliverability.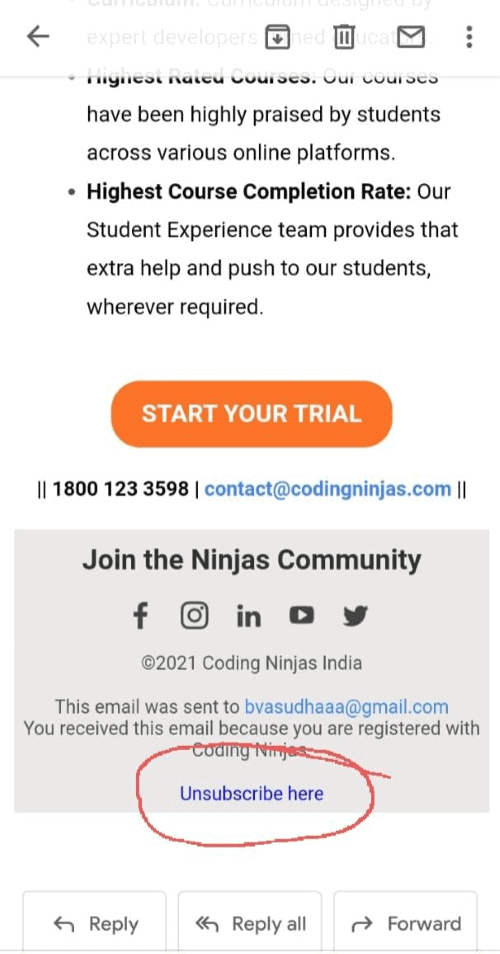 While creating a bulk mail, make a mental note to never forget the 'unsubscribe' button. Inclusion of this feature guarantees the audience that they have the power of choice and in turn enhance the trustworthiness of the brand.
Now, I guess all these thrilling pieces of information would have definitely painted a wonderful picture of bulk email marketing in your minds. So the next point in the hierarchy is 'How to begin with?'
As an upcoming entrepreneur, it's not possible for anyone to invest all their funds into bulk mail services. That's where Free Bulk Mail Sender comes to your rescue.
Some of the Bulk mail senders allow you to send unlimited bulk email for free. They are just like the goodness left in the world, rare but they exist!!
There is another list of bulk mail senders which facilitate sending a limited number of bulk mails for free. This way, small startups can enjoy the perks of free bulk mail services.
Here's a treat for all the newbies paving their way into digital marketing. Do read Biggest Trends in Digital marketing in 2020 you shouldn't miss!
Kickoff your way into digital marketing, to know more please watch the video.
SMTP server for bulk emails
Today we are living in the What Sapp generation, but back in the golden olden days, the postman acted as a messenger between people. The role of a Simple Mail Transfer Protocol (SMTP) server is more or less the same as that of the postman.
The mail that you send through your system first reaches the SMTP server which then takes care of concretely delivering emails to their recipients. Choosing an SMTP bulk email service isn't just about creating the perfect message, it's about delivering that message to your current and potential customers.
When you send one-time emails, those emails generally go through your email service's SMTP and your email recipient's POP3 server to reach your inbox.
However, when sending mass emails, such as email invitations, marketing emails, or an email newsletter, the route from sending to receiving is not always that easy. Your email server, like Gmail, likely has restrictions on the number of messages an email sender can forward every hour or every day.
Therefore, bulk email from the recipient side can be marked as spam / junk or blocked entirely. The larger your bulk email campaigns, the lower your delivery rate can be.
This is why choosing the right SMTP server for bulk email is so crucial in bulk email marketing.
Challenges in the path
Stats have shown that around 232.5 billion emails are sent and received everyday all across the globe. However, 72% of them are labeled as spam!!
Execution of bulk email marketing is a hectic job. A slight carelessness and your mail may end up in the virtual jail! That's the blacklist!
Here's some secrets and tricks that might save you from a blacklist:
Check your blacklist status on a daily basis:
As a marketer, you won't always receive push notifications when you've been blacklisted. Thus, you can monitor your brand reputation yourself while sending emails.
There are a number of free online resources marketers should use to check the status of their blacklist before sending mass emails, such as Barracuda Reputation Block List or MultiRBL, to name a few.
Please check these resources regularly to make sure your IP addresses or domains are not on them and act quickly if they are.
Registered email recipients only:
Sending unsolicited email, especially spam, is the fastest way to get blacklisted. If you don't believe me, try it yourself!
To avoid this, marketers can ensure that only the emails they want are sent by implementing double-subscription methods for new subscribers and establishing preference centres where subscribers can choose what type of email they want and how often.
Do not send attachments via bulk email:
Most ISPs are suspicious when an email contains attachments.
Instead, as a best practice, include hyperlinks in a bulk email instead of an attachment. Links also make it easier for marketers to track engagement of content in email.
Remove inactive users from your large email list:
Inactive users are those who are most likely to report marketing emails as spam. Marketers should regularly monitor their idle lists to avoid this risk.
Keep email lists up-to-date with even the most active users. This helps maintain your reputation with ISPs when shipping and also reduces the chance of being blacklisted.
Use SPF, DKIM to authenticate your email:
Marketers must authenticate your email in order to prove to ISPs that their messages are legitimate to ensure delivery to their subscribers. Sender Policy Framework (SPF) verifies your brand identity;
Domain Keys Identified Mail (DKIM) verifies that the message was not tampered with during transmission.
Marketers should keep these tips in mind when they want to send out their next bulk email campaign. Also, always practice clean email list hygiene and use authentication protocols to ensure maximum deliverability for any email marketing campaign.
By following these mass email practices, marketers can send more messages that are tailored to the interests of subscribers while protecting their brand and email domain from blacklists.
I would like to conclude this discussion with the fact that bulk email marketing is no doubt a superpower in the kingdom of digital marketing. But how we utilize this power is totally in our own hands. Strategic planning can create empires whereas a slight mistake can dethrone you as well.
In the words of Erik Harbison, ' If social media is the cocktail party, then bulk email marketing is the meetup for coffee. The original one to one channel.' Get the full mileage of this 'grand old man' of digital marketing.
And yeah! Make sure to leave your queries, suggestions and valuable comments below. Happy emailing!!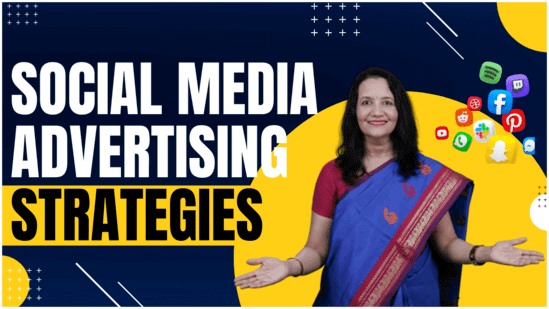 Spread the loveAccording to a study, an average person scrolls close to 300 feet of social media content every day. That's the height of Qutub Minar! Thinking about the amount of time that we tend to spend on social media daily, I find it quite believable. The main idea for social network advertising is to
Read More »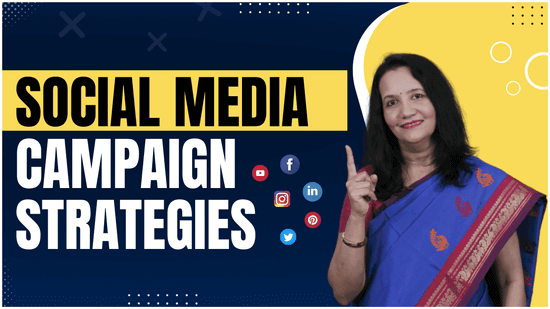 Spread the loveDo you want to create social media campaigns that will make your brand a sensation? Read these five strategies to grow your social media and blow your audiences' mind.Social media campaign is nothing but a series of coordinated activities aimed to promote your product or raise brand awareness in a community. We all
Read More »
Do you want to create excellent landing pages? Do you want to cutdown the cost required to hire a webpage creator. Read the article to know about SeedProd, an excellent landing page builder plugin for WordPress.
Read More »
HERE IS HOW I CAN HELP YOUR BUSINESS GROW
Don't just stand by and watch others make millions! Jump in and leverage digital marketing to skyrocket your business!