Climbing the corporate ladder as a full-time employee is considered the only possible way to achieve success in the workplace by many marketers. What they don't realize is that they have another better choice to make: becoming a self-employed marketing consultant. The marketing consultant role can be a part of a consultancy firm or working as an independent consultant.
But it is rightly said that:
"You would much rather work 16 hours a day for yourself than 8 hours a day working for someone else."
The market for independent consultants is rising. Many companies prefer to invest in one individual expert (marketing consultant) rather than investing in expensive large marketing or advertising firms as a consultant can train their existing internal team(s).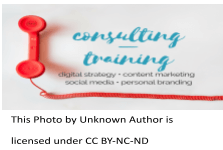 So, are you ready to master the world as a marketing consultant? 
I am here to tell you everything about a Marketing Consultant and his roles and responsibilities.
So, the question that arises is who is a Marketing Consultant?                                            
A marketing consultant acts to frame a detailed marketing plan and identify an appropriate marketing mix to reach the targeted audience.
The main objective of a marketing consultant is to establish the brand in the targeted market with the help of marketing expertise and experience. The roles and responsibilities include: 
To study the company profile in detail and analyze its marketing needs.
To develop market research and strategic marketing approach according to budget.
Assisting in designing a framework for the consumer journey and product development.
To run advanced marketing analysis and setting automated reporting and marketing dashboards with effective planning.
According to Simply Hired (hyperlink), the average salary for marketing consultants is $48,000, though they can reach beyond $100k. Marketing consultants are paid by the project, so salaries vary greatly. 
Fundamentally, a marketing consultant is considered a highly professional advisor and strategist who can assist the marketing department or agency achieve the business goals.
Check out my article on top 5 digital marketing trainers in India.
Also check out my article on Top 10 Digital Marketing Courses To Jumpstart Your Career And Business
Are you aware of the right time to hire a marketing consultant?
If your company is ready to grow, it is the right time to hire a marketing consultant.
Are you still confused?  Do you want to know why and when you should hire a Marketing Consultant? If yes, go through this page.
Many companies consider it expensive to hire a marketing consultant, but someone who has expertise and experience can be exclusively beneficial to its overall growth. Mainly companies tend to hire a marketing consultant to help in gaining an efficient analysis of the market and the consumer. They look for a third eye perspective to review the marketing strategy and performance of the current project required to excel in the market. Hiring a marketing consultant depends on the company's needs, and it could be different in each case based on industry type, nature of the business, and company size.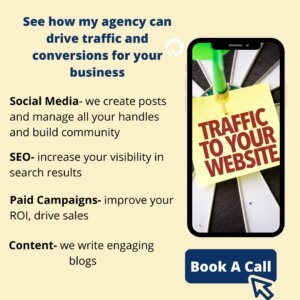 How to be an Expert Marketing Consultant?
As every profession demands knowledge along with a qualification. Similarly, there are some prerequisite Qualifications necessary to be a Marketing Expert.
If you want to be a marketing consultant expert, you'll need to take certain steps to succeed, including earning a degree, developing work experience, and building a client base. Various traits and qualification essential to become a professional marketing expert are:
An undergraduate degree in marketing, business, or communication (or an MBA focusing on marketing, if possible).
A great portfolio that reflects a history of marketing success.
Strong copywriting and communication skills.
Confident in your skills. Strong handling skills in Excel, PowerPoint, Salesforce, Microsoft Office Skills and expertise in other related software.
An understanding of strategy (a plan of action with an ultimate goal) vs. tactic (a specific action that is a part of implementing the strategy).
| | |
| --- | --- |
| STRATEGY | TACTICS |
| Planning (to be done in future) | Doing (implementing in the present) |
| Large Scale | Smaller Scale |
| Why to do? | How to do? |
| Difficult to copy | Easy to copy |
| Long-period | Short-Period |
Leadership skills, professionalism, and a motivated attitude, along with the ability to listen and empathize.
The points mentioned above are essential on your way to become a successful marketing expert. Also, keep in mind that to be the best marketing consultant, merely certifications and degrees will not be enough in due course of time. You have to constantly learn and work on your skills to update your clients on the latest marketing best practices. Marketing is always evolving, and it's important to keep pace with the industry; otherwise, you may lag.
You can watch this video to set up your digital marketing agency easily.
A marketing expert does thorough research on Each client.
A marketing expert should consider few steps before entering into a project with a new client. Here are some tips for doing just that: 
Setting up Google Alerts with the keywords to remain updated about the latest news.
Evaluate basic financial data for your client. Some key numbers include overall revenue, gross profit, and market cap.
Know about your client, the CEO, and members of the core management team. If all else fails, search LinkedIn.
Research the client's top 5-10 competitors, their relative sizes, key products and services, and strengths and weaknesses. Periodically review this information to make sure it's up to date. 
Don't be Afraid to Ask Good Questions!
If you sometimes feel like Sherlock Holmes as a consultant, you're on the right track! Never be afraid to ask good questions from your clients; it's always better to ask questions than complete a project incorrectly!
Are you facing challenges in your way to becoming a marketing consultant professional?
If yes, I have got you covered with Nine Super tips on being the best marketing consultant.
Establish credibility through statistics and past success:
Keep track of case studies because that data is going to be powerful during your sales process. When somebody is looking for a consultant, they want to understand the value behind that. Yes, it is correct. And your work can only be valued in terms of money when supported by data and statistics, generating the Return on Investment (ROI).
Showing that you can bring a fresh perspective to your client's business:
This can be done through content on social media like YouTube, Podcasts, etc. You can provide free information so that people can see that you are a thought leader and knowledgeable in their domain because, in the end, this is what people want from you as a marketing consultant. They can pay you if they get the best possible marketing strategies for their business.
Marketing Email Automation:
If you are creating a journey for them, this is a great way to get them in the door and nurture them. Get them to subscribe to your newsletter or YouTube channel. When they get periodic emails from you, for example,  a quick tip on how they can improve upon what they are trying to solve, they will constantly remind you and build a relationship with you. 
You can create content and build your subscriber list through social media, through email, subscribe to call-to-action on your website, etc. In this way, you will find many potential people who can always reach out to you for a consultation.  It may be free advice initially, but then it will lead to a potential sale.
Think of your Frequently Asked Questions:
What are the questions people frequently ask during the consultation process?
You should have a list of all the FAQs on your website. Also, you can make a video or an email for each of those FAQs.
This is powerful because people have to solve their basic queries before they ever reach out to you. It's going to bring you more success.
Think about what makes you different from your competitors?
What's your Unique Value Proposition?
What makes you stand out amongst other consultants in the marketing industry.
Make sure you cover these points at the beginning of your video or an email. This one-piece could be powerful and will surely help in getting the business. 
You could read my article to know your competitors well.
6. A professional website that displays your story:
This will help you in standing out of the crowd compared to the other competitor consultants. Because people are likely to reach out to you initially through your website or social media. So, this is a very important piece to excel in marketing consultancy. 
Your website should make it clear what you do, your agency's values, your value proposition, a list of  FAQS, any video that tells your story, case study strategies, etc.
Leverage social media:
It is like an extension of the previous point. People will check your social media profiles to see if it is a professional one, the number of followers you have, people engaging with your content, authenticity, etc. They also want to see when was your last post. 
If they find that the last post is six months old, then that's not good.
You should make sure that you have a continual flow of content.
Now the question you may have is what content to post. Your content should display the following:
-You are a thought leader in your space.
-You have valuable content to solve your customer problems.
-Case studies on different projects explaining your working strategies, skills, and competency.
-FAQs that are being answered. 
It makes your social media account appealing. If that looks good, they will reach out to you.
Invest in SEO:
Search for your very best keywords. So, what are people searching on Google when they want a solution for their problems? You have to invest in being on top to solve that problem.
It would be best if you had pages on websites that are landing pages about that content so that they rank organically at the top of Google search. It will help in catching people when they are looking for solutions related to marketing.
 You should figure out about your audience, whether it is on LinkedIn, Facebook, or Instagram? Invest some money in running some ads to get in front of people interested in your solutions.
Add catchy lines in the ads like:
Do you want to solve this problem?
CLICK HERE to get some tips for FREE!!!
Because if people can get free solutions initially, they tend to get in the door and engage with the content, therefore business. 
Read this article to know how to target to earn maximum profits.
Vlogging: Apart from traditional methods of marketing which includes blog, emails, posts, etc. Vlogging can play a major role in recent times. The rising dominance of Vlogging helps in the engagement of people easily. Through different creative ideas and trends, Vlogging can be done on FAQs related to marketing consultancy, explaining your handling case studies, etc. Therefore, this feature can help your business grow in the target market.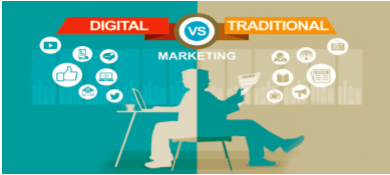 Marketing Consultants in India
To find marketing consultants in India, you may go through a range of websites. It lists consultants in various categories across varied activities and sectors in India and nearby you.  Google lists down all the best marketing consultants near you regardless of your location.
Such freelancers help you deliver and capture more value through integrated sales and marketing strategies, salesforce excellence, superior channel management, and innovative digital marketing.
Are you looking for a promising marketing consultant?
I have integrated a list of rising marketing consultants in India:
Prof Seema Gupta:  She was an Associate Professor of Digital Marketing at IIM Bangalore. She works as an independent marketing consultant and provides 30 minutes consultation to grow your business manifold and craft a winning strategy for your business before engaging on a retainer with her. She provides PAN India services and has trained 10,000+ professionals, 500+ companies and increased their ROI by 100%.
Sourabh Panday:  He is a professional SEO and SEA services provider with experience of more than nine years in SEO, Google Ad-words, Social Media Marketing & Website Development. 
Gaurav Gulati: He has been recognized as Asia's leading Brand Engagement Expert who strives to build head-turning brands that attract opportunities. He has experience of work with various clients ranging from artists, athletes, models, CEOs, etc., and small to large businesses.
Diya Asrani: She is a trusted expert in India with a mission to help 100,000 entrepreneurs, trainers, and coaches design an IMPACTFUL and PROFITABLE online presence to get more clients.
Nandita Pandey: She is India's leading Branding coach. She has 17 years of rich and diverse experience in the field of corporate HR. She is currently working as a consultant in coaching, Image Management, HR, and Training. Her client list includes PayPal, Bosch, Nestle, and many CXOs from corporates and business houses.
Avinash Chandra: He is the founder & CEO of BrandLoom Consulting with a diverse corporate experience of more than 20 years with MNC's. He has managed business P&L and large marketing teams in B2C & B2B companies.
Moin Dalal: He has worked with many companies, including firstcry.com  and digital marketing companies, before working as a freelancer as a marketing consultant.
Mansi Tiwari: She has experience of more than three years and provides white hat SEO, SMO, keyword research, on site website optimization, backlink analysis, competitors backlink analysis, etc.
Jyoti Yadav: She is an SEO expert and marketing consultant in India. She is an SEO freelancer and provides services in SEO on page & off page, link building, SMO, guest post & blog outreach services, online reputation management (ORM). 
This is not by any means an exhaustive list of marketing consultants in India. We believe that the above list might be helpful for you to start with a search for few marketing consultants for your next marketing campaign.
 If you are searching for an opportunity to learn digital marketing, watch my video:
Don't miss this chance!
Hopefully, this content will help you to understand everything you should know about a marketing expert. I am sure there are a hundred other tips that I might have missed today.  What other skills, according to you, are required to be an emerging marketing consultant in the 21st century? Comment your thoughts below.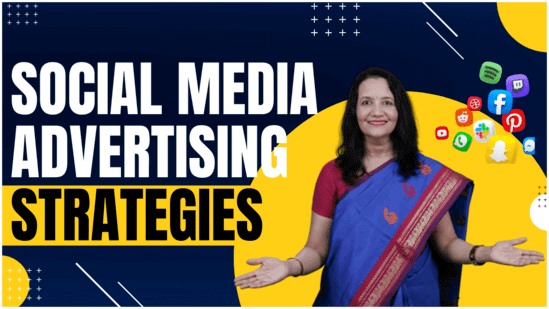 Spread the loveAccording to a study, an average person scrolls close to 300 feet of social media content every day. That's the height of Qutub Minar! Thinking about the amount of time that we tend to spend on social media daily, I find it quite believable. The main idea for social network advertising is to
Read More »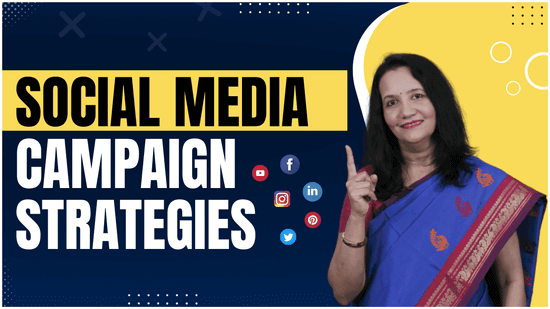 Spread the loveDo you want to create social media campaigns that will make your brand a sensation? Read these five strategies to grow your social media and blow your audiences' mind.Social media campaign is nothing but a series of coordinated activities aimed to promote your product or raise brand awareness in a community. We all
Read More »
Do you want to create excellent landing pages? Do you want to cutdown the cost required to hire a webpage creator. Read the article to know about SeedProd, an excellent landing page builder plugin for WordPress.
Read More »
HERE IS HOW I CAN HELP YOUR BUSINESS GROW
Don't just stand by and watch others make millions! Jump in and leverage digital marketing to skyrocket your business!