Gone are the age-old days when businesses had to campaign door to door just to sell a couple of units of their products. Today, you can showcase your products and services to an audience of millions by just a few clicks.
With the onset of digitalisation like never before, every business should consider the best digital marketing strategies in the emerging markets.
Fun fact: Over 1.6 Billion people are connected to a small business on Facebook worldwide!
Whether you own a giant MNC or small scale business that you aim to scale up, social media marketing is the most relevant suggestion I can give you today.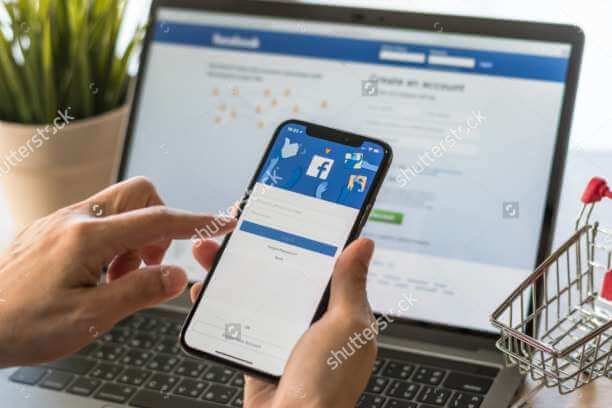 Source: https://www.shutterstock.com/image-photo/bangkok-thailand-march-18-2018-facebook-1048440403
Amongst the social media channels too, Facebook has consistently remained the most preferred destination by both marketers and customers alike. With over 2.5 Billion monthly users, a Facebook Business Account can help you with the following-
Increase customer support
Improve interaction and understand customer needs
Enhance brand recognition
Promote the most recent offering
Go viral!
With the strategies that I have personally developed to help businesses grow over the years, Facebook remains my favourite. These strategies are easy to implement for businesses and individuals that are aiming to become the next big thing.
In fact, you can set up a Facebook account for your business while reading through this article. By the time you get to the end, you can have your business up and running on Facebook!
So, are you ready to know all about what Facebook can do for your business? Let's get started.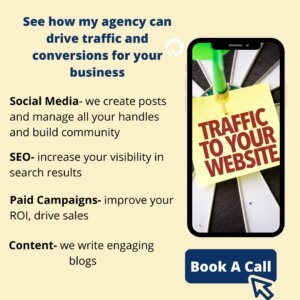 1. Determine Your Business Goals
This marks the first step in marketing your brand. Facebook can help you the most if you know what you aim to gain from it. This is especially important for the SMEs that are aiming for a high return on investment through more targeted marketing practices.
Facebook currently offers services in the following domains based on your business needs. These include free and paid solutions.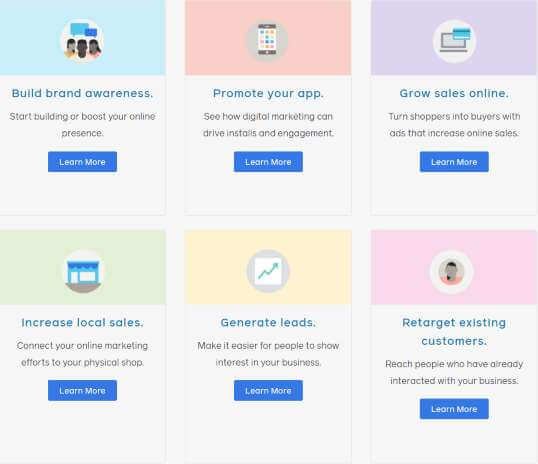 Build Brand Awareness: It is safe to say that Facebook is the richest source of customer data – just like Mukesh Ambani is the richest man in India – they remain undefeated! All you have to do is create a presence (in the form of a new Facebook account) and seek its advertising solutions.
Promote Your App: Facebook can be a real boon for your app services. Start by growing your user base with app promotions that send users directly to the app store. You can then create ads to keep people coming back to your app and perform certain actions.
Gaming Alert! Gamers can have a demo of your game through Facebook and give their reviews. All of this through one game ad!
Check out the example of HealthifyMe to see how you can promote your app on Facebook.
Grow Sales Online: Facebook for business can help you take the driver's seat when it comes to selling your product. You can drive sales both on and off Facebook. This can help you improve your conversions via website too.
Facebook for business offers another advantage in terms of automation of ads to shows products tailored to each person's interests. This gives businesses an opportunity to customise their targeting for greater efficiency.
Increase Local Sales: This tool is specially designed to target the local people who are likely to shop by from your stores. You can thus put your shop on the map of your business page to make it easily accessible to your leads.
You can also connect your physical shop to an online shopfront and thus promote and sell them better.
Generate Leads: Facebook connects you with people who are interested in your business. This makes your task much easier while trying to get sign-up forms filled. You can also get customisable questions asked to understand your leads better.
Use Facebook with Customer Relationship Management (CRM) to get your leads directly uploaded on your CRM platform where you can start reaching out to them.
Retarget Existing Customers: You can advertise to people who have already visited your shop, website, app or Facebook page. This helps you to reach out to the audiences that are already familiar with your brand, thus improving the chance of a conversion.
You can literally personalise every ad for every customer automatically. Now you know how important a Facebook business account is! It can help you build your brand loyalty by showcasing your new offerings to your best customers.
Here are some steps to Supercharge your Marketing Strategy for Facebook.
2. Get Started – Create a Facebook Page
2 out of 3 Facebook users visit the page of a local business at least once a week. Who even needs more reasons to build a Facebook Business Page now? 
Just like a personal profile on Facebook helps users share their personal affairs with family and friends, a Facebook page is your public profile to interact with your customers.
From sharing regular updates about your upcoming product launch, to understand what your audience wants and to customise your offering accordingly, Facebook can help businesses grow in numerous ways.
How to make a Facebook Page?
This process is as simple as it could get. You can start at: https://www.facebook.com/pages/creation/. All you need is a personal Facebook profile, to begin with.
As you create your business page, there are certain important points to keep in mind, such as-
Pick the most relevant category to describe your page.
Add the important sections such as business name, address and other contact details.
Upload a suitable profile and cover photo for your business page
Keep your description to the point – it should help your first-time visitors to understand your brand.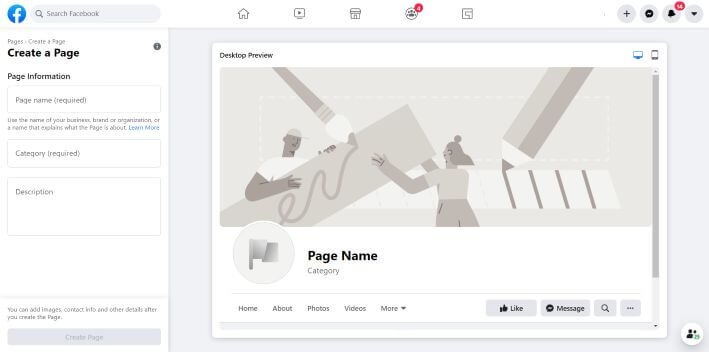 What follows essentially after the creation of your Facebook page is to help it reach as many people as you can. Your customers can only get the notifications you post if they have liked your Facebook page.
3 Most important sections of your Facebook Business Page are- 
Info and Ads: This section allows you to post all the ads you are currently running in one place. You can include all your latest offerings and discounts to thrill your customers into making a purchase.
Services: This section is to add everything about your services – starting from your unique offerings to their prices and descriptions.
Shop: This section is to add your inventory on Facebook. Your buyers can purchase directly from Facebook, and the earnings are sent to your account. 
Once you are done setting up a Facebook page for your business, ensure to keep your customers updated and engaged. One way to achieve this is by posting job openings. Your aim should be to build a community that you can serve to.
In order to grab attention to your Facebook page, post eye-catching photos and videos regularly. Make sure that you keep your layout mobile-friendly and with time, success shall follow!
3. Facebook Business Manager – One for all!
If you haven't been using Facebook Business Manager to organise your business on Facebook, you are missing out on a lot! This feature comes with so many benefits to make your set-up easy. Its benefits include-
Helps manage multiple pages and accounts at one place
Keeps the security of your business in check
Connects the Admins for better support
Helps manage Ad accounts and more!
These features are just to begin with. You can go on to customise your ads with Power Editor to get the best results. Power Editor enables you to stand out by customising your display URL area such that you have all the power over your ads.
Check out the ad of SharpSpring to see how you can make the most of Power Editor on Facebook.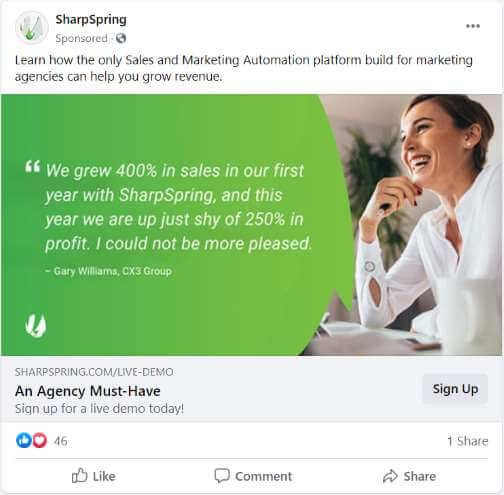 You can also access additional ad types such as Dynamic Product Ads and Carousel Ads. Dynamic Product Ads enable you to use your catalogue of products along with user's browser history to present more dynamic and customised ads.
Carousel Ads, on the other hand, are set up on your Power Editor and can be used to display up to five products. With the right images, carousel ads can attract a lot of customers, just like dynamic product ads.
Facebook business manager can help you create business assets in the form of Facebook business pages, ad accounts and product catalogues. As you log into your business manager account, you can get an overview of all the analytics for each asset.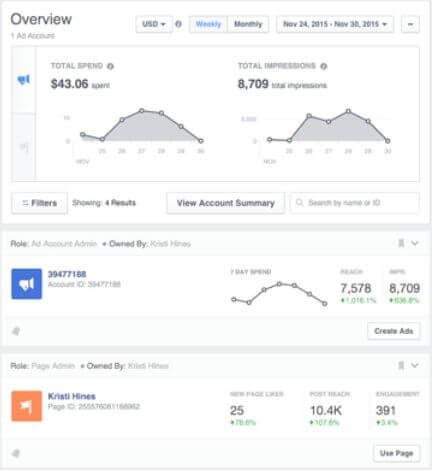 From setting up payment options to complete the layout design of your page, Facebook business manager can help you do it all. This robust tool in your arsenal is sure to help you grow your business, and I claim this from my personal experience over the years.
Don't forget to check out this fantastic video on eight marketing strategies for Facebook | Facebook algorithm for business to gain in-depth knowledge on how the Facebook algorithm works.
4. Run the best Facebook Ad Campaign for your Business
A lot of my students and businesses I worked with used to believe that they need to be an expert to start Ad Campaigns on Facebook. This, however, is a mere misconception and I am going to let you know why.
ANYBODY can create and run campaigns on Facebook using simple self-service tools. In fact, you can also track how well your campaigns are doing with easy to read reports.
Before you start a Facebook ad campaign for your business, make sure you realise your true objective. Some of the objectives behind a Facebook ad campaign can be-
Having people claim your Facebook offer
Directing people to your website
Promoting your Facebook page
Promoting a specific product launch, etc.
Once you have your general objective in mind, try matching it with the one presented by Facebook as below-
The various ways in which Facebook can help you set up your ad campaign include, but not limited to-
App Installs: You can drive more installs of your app by targeting high-value users.
Traffic: Increase the number of people who are visiting your website, app or Messenger conversation and improve their likelihood of making a purchase.
Lead Generation: Get your business to people who are genuinely interested in your brand and ensure that they sign up with the right metrics.
Messages: Encourage people to participate in messenger interactions so that you can serve their needs to the best of your capability and eventually boost your sales.
Engagement: Gather more people to engage with your page and post through likes, comments and shares.
Video Views: Enable your videos to reach to the right audience who can then watch it till the end and pass it on.
You can then go ahead and choose your favourable ad format. Note that each ad type is designed to meet specific goals. Choosing the right format thus becomes essential for a fruitful campaign.
The ad format includes – Carousel, Single Image, Single Video and Slideshow. These help you get the attention that you seek and hence help you grow.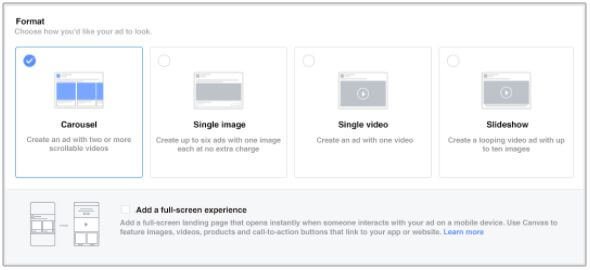 This step is followed by chalking down the budgeting, scheduling and targeting of your ad campaign. All of this can be done by Facebook Ad Manager with literally any level of expertise.
Once your campaign has been launched, you can constantly monitor its progress through Ads Manager. Here, you can monitor your campaign's performance, view reach and demographics breakdown as follows-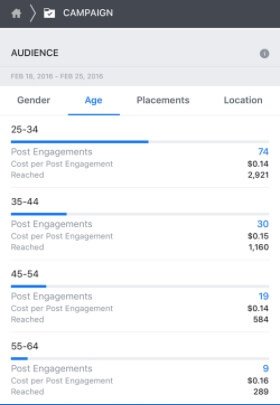 You can also review the cost of your ads over any period of time. This gives you complete control over your campaign. 
To stay updated with the latest trends in Facebook Marketing in 2020, check out my YouTube channel here:(Hit the subscribe button to stay ahead with the best updates in digital marketing)
5. Facebook Stories – an immersive experience
More than half of Facebook users claim that stories help them experience new things out of their everyday life. But do you think it can help your business grow?
My experience says – yes! While posts could potentially get lost based on the algorithm of the social media platform you are using, stories are relatively more engaging, especially on Facebook.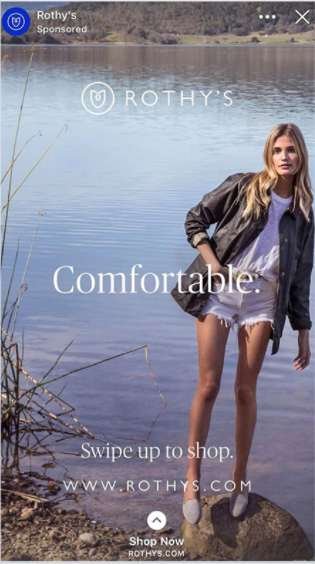 Users find stories more inclusive as they make them feel to be a part of a larger community. This is exactly why over 1 Billion stories are shared across the Facebook family of apps every single day!
Facebook Story Ads can be bought with ads on Instagram stories or ads in feeds. Stories help drive an action much faster than regular posts according to various studies. This is also because they come with a time span of 24 hours that hits the urgency chords within humans. 
We thus realise that Facebook stories are a fast, simple and helpful method to put forth your products in front of your global audience. Their tendency to inspire an action can take care of the rest.
Have you been encouraged to buy a product by viewing its story on Facebook? Let me know in the comments below!
If yes, then go through these Advanced Tips for Digital Marketing on Facebook.
6. Set-up Facebook Analytics
Facebook Analytics is an amazing tool that can help you gain insights like never before. It does so by tracking the interaction of your users with your Facebook business page. You can learn about some of the key metrics surfaced in your Facebook analytics overview.
By studying the behaviour of your users, references for active users, user activity event, etc. you can determine where you lag and thus work on it specifically.
You can also create your own filters on Facebook Analytics that can help you segment your audience better. These filters can also be shared with other Facebook Analytics users. How cool is that!
Facebook Analytics also enables you to create a custom audience from your pool of visitors. This can then help you target specific groups in a strategic approach. You can also create a lookalike audience from a custom audience and perform a lot more wonders.
Source: https://neilpatel.com/blog/guide-to-facebook-insights/
While Facebook Analytics remains a relatively advanced tool to gather business insights, it is also a highly recommended one. Whether you are starting fresh, or remain a market leader with your top-notch offering, Facebook analytics is here to stay, so we better get started with it.
If you find all of this too overwhelming, don't worry. You will eventually get a knack of it. Until then, try using platforms like Socialbakers to keep monitoring what is going out and about on Facebook. This can help you keep a tap on some of the most useful metrics, all at one place.
For some enriching information, watch my video on 25 guaranteed strategies for Facebook marketing in India and don't forget to like, share and subscribe to my YouTube channel for the latest updates on Digital Marketing!
7. Customised based on your Industry
Facebook has covered most industry domains to meet the customised needs of your business. With offerings tailored to meet the needs of your market, there exists no way you shouldn't use Facebook to grow your business. 
This feature is a HUGE add-on to the other set of services offered by Facebook for business. Don't believe me? Let me give you an example.
Whether a cosmetics company wants to target women between the ages of 18 and 30 or a telecommunications company that aims to reach large families in urban areas – with Facebook industry solutions, they can.
This truly revolutionary service by Facebook makes your task easy by providing you with almost every business need.
8. Measuring True Business Value
While Facebook enables you to measure the metrics surrounding your ad campaign and user base, it can do more than just that.
Measuring strategies like incrementality and attribution can help marketers make more effective business decisions. Facebook for business helps you explore how you can implement these techniques to determine the true business value of your next campaign.
Understanding the effectiveness of your marketing method's effectiveness is extremely crucial, and a priority for every organisation. However, as more complex factors emerge in the market, this process is becoming increasingly complicated.
Facebook is now helping businesses to quantify a campaign's impact as the number of available channels for marketing increase. Clearly, Facebook is going above and beyond to adapt to the changing needs in the business world.
As you continue to dive deeper into the world of Facebook for business, you will observe yourself constantly deriving insights in ways you wouldn't expect. You can improve your business value with this advance technology, and you will love the process of doing so.
Begin now, as data is the new oil!
9. Messaging moves Business
It should come as no surprise that communicating with your customers pro-actively can help your business by leaps and bounds. Messaging on Facebook is increasingly bridging the communication gap between businesses and their customers.
Unlocking the power of messaging can enable you to connect more meaningfully with your customers. Messenger from Facebook helps you do just that. You can get personal with more than 1.3 Billion users (Facebook data, September 2017).
Close to 80% of Indian users believe that being able to message a business makes them feel more confident about the brand. Messenger can thus help you to convert conversations into customer loyalty without even realising it.
Still wondering how Messenger can help your business? Read along –
Acquire Customers: With Messenger, you can get as personal as it takes. Naturally, any user would be more interested in making a purchase after they have invested time in making a conversation. It also provides a channel to clear any doubts or apprehensions your customers have towards your product.
Show customers that you care: Messenger can serve like your customer service tool that you can access directly via Facebook. Nobody has to wait on hold over a call or keep a website window open while having a conversation. This makes Messenger really useful. 
Enable Transactions: Messenger allows your customers to make a purchase while having a conversation. This makes it all the more essential for businesses to have a presence over Messenger. 
Drive Awareness: Building a presence over Messenger can help you bring your products and services to showcase on a new platform. Connections that build over messaging are definitely more meaningful than those built by merely watching posts or stories posted by companies. 
After sharing all the knowledge that I have gained by working on real-time projects, I can confidently say that these 9 strategies – with proper implementation – can grow your sales by 3x.
If you aim to understand better how you can make the best out of Social Media Marketing and grow your business assuredly, do attend this Social Media Marketing Bootcamp. This specially curated Bootcamp is to equip learners like you with the best strategies to help your business grow.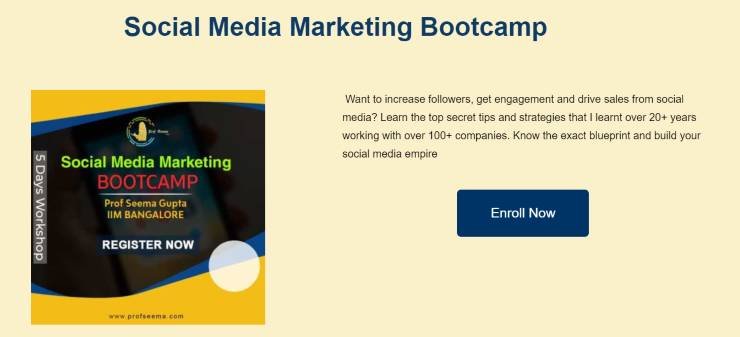 I am sure you have a lot clearer understanding of how Facebook works for businesses worldwide. It has so much to offer that one can just not comprehend in one go. However, with time, these practices become a lot handier, and you can see visible changes in your growth.
So dear learners, what are you waiting for? Start setting up your business account on Facebook and watch your venture grow. If you already have one, try out the various inexhaustive services Facebook has for your business, and you won't regret it! 
Here is a complete comprehensive guide to Instagram Marketing in 2020
On a closing note –
Facebook knows its users way better than anyone else in the world. This enables it to create the best strategies for your business and its customers. It ultimately depends on the businesses – how well they can utilise these strategies.
From Facebook Analytics to Facebook Business Manager – Facebook has an extensive source of services to offer to meet all your business needs.
Which aspect of Facebook for Business interests you the most? Let me know in the comments section below.
Happy Learning!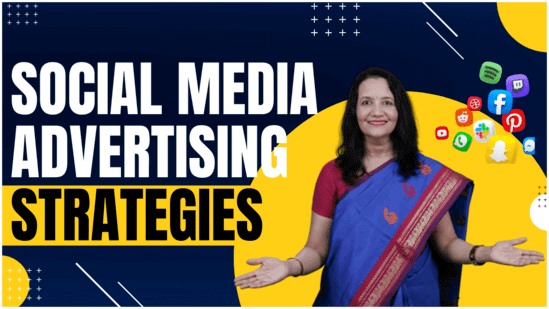 Spread the loveAccording to a study, an average person scrolls close to 300 feet of social media content every day. That's the height of Qutub Minar! Thinking about the amount of time that we tend to spend on social media daily, I find it quite believable. The main idea for social network advertising is to
Read More »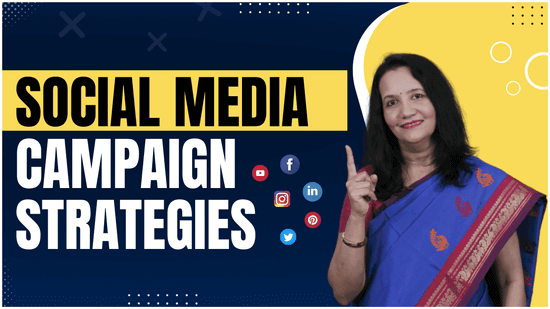 Spread the loveDo you want to create social media campaigns that will make your brand a sensation? Read these five strategies to grow your social media and blow your audiences' mind.Social media campaign is nothing but a series of coordinated activities aimed to promote your product or raise brand awareness in a community. We all
Read More »
Do you want to create excellent landing pages? Do you want to cutdown the cost required to hire a webpage creator. Read the article to know about SeedProd, an excellent landing page builder plugin for WordPress.
Read More »
HERE IS HOW I CAN HELP YOUR BUSINESS GROW
Don't just stand by and watch others make millions! Jump in and leverage digital marketing to skyrocket your business!