Instagram has brought many changes in its algorithm recently. Do you know how to increase your followers and get more views in 2020? This article will help you out.
SO, what is Instagram? What does it want?
It wants engagement. There are few ways where it gauges your post's engagement.
Micro-Tests:
Instagram has this concept of doing a micro-test! Whatever content you put, in the first few hours, it is shown to a few people. Then Instagram gauges the engagement from those people.
If your content is a success in the micro test, you can see that so many people are liking a piece of content when it is shown in a micro test environment. Then Instagram realises that since that people are liking your content and it increases the reach of your content. It reaches out to more and more people.
The crux in cracking the Instagram algorithm is to post your content at the right time.
If you post it at the right time and if you can get engagement quickly within 1 or 2 hours of posting, then your content will reach out to more people and will become viral.
Stacking:
Another way of tracking the Instagram algorithm is by something called content stacking. It means that you leverage all the different formats of content on Instagram to boost your views within the first couple of hours of posting.
So, what are the different formats? You have photos, videos, posts, stories and live content. Photos are easy to create but videos are difficult. Stories and live content is also easy to create. So, content stacking (leveraging all formats for your post) will give a tremendous boost to your views and make your video skyrocket.
Caption:
Another important thing you can leverage caption in the text that accompanies the post. Break it up into small chunks which are scannable so that it's easy for people to get what the post is all about.
Call to Action:
It's important to have a CTA (a call to action) in the caption itself. For example, you can see that the user is asked to do a number of things like tagging their friends or commenting or following the account so have a clear call to action in your caption.
Hashtags:
Use hashtags which are in the same niche. So if you search for that hashtag, and you will see only the top post for it.
If there are millions of posts in that hashtag, you can never be found so a good strategy is to use a less popular hashtag. Become the top in that hashtag, gain more credibility, and then slowly build your way up.
Identify Curators:
Another key is to identify a curator. Lookout for such curator accounts in your domain and niche and then do the needful.
Competitions:
First, host a competition that people will go crazy about. Put that competition on your handle and make a post out of it and tell clearly how people have a chance. Competition is a very good way of pleasing your followers. It would be icing on the cake if you can get other accounts to post about your competition as well.
Network Effects:
With different themes or different sub brands, you can leverage the network effect.
This means that you can use each theme or sub brand's appeal to market the other sub-brand.
You can cross post on different accounts. Under this, the important thing is to post your content on different social media, like your Twitter handle or a YouTube or Facebook accounts. Whatever you are creating content for Instagram make sure to post it on other social media account because every social media account has its own different followers. Somebody may be more interested in following on Facebook so you may have a unique audience there. This person will the discover your Instagram account from Facebook.
Here are 9 Ways to Leverage Facebook for Business in 2020.
If you want that some people should follow you across all the handles, a smart strategy is to tweak your content for the different social media.
So, rather than posting the same thing on Instagram and same post on Facebook or Twitter, if you can tweak the thumbnail or you can change the caption and give little bit different flavour to it, then you will give a reason to followers to follow you on different social media.
Shout-Outs and Private Game Groups
To further boost your leads, arrange, for shout outs and shout for shouts. Typically, these other accounts are influencer accounts they already have a fan following people are following because they're passionate about the topic. We're passionate about their niche.
A smart strategy which you can do is you can create a private DM group. So for creating a private DM group, even though you have less number of followers and less number of views in your account, you can identify in your niche the powerful influencers.
Follow them first and then message them. Join a private game group. The basic idea of a private game group is everybody will back each other, and everybody will promote each other's content on their accounts. It will give huge visibility to everyone.
If you're someone who is looking for ways to grow your reach on Instagram, you should definitely check out these articles -- Easy tips on hashtags for likes on Instagram, Smart tips for likes on Instagram and Complete guide to choosing the best hashtags on Instagram.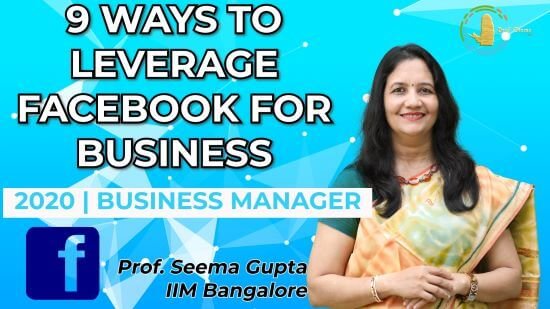 Make the most of your Social Media Marketing strategy by leveraging Facebook for your business and grow exponentially.
Read More »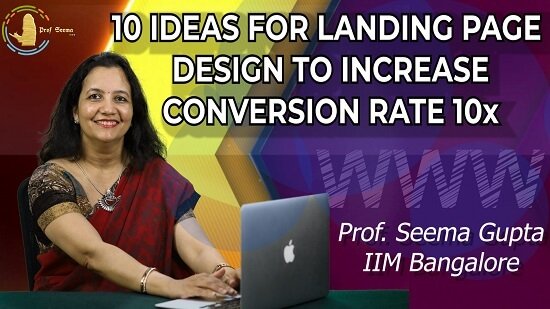 Transformational ideas on how to create the best landing page design and how it can help your business grow by multitudes.
Read More »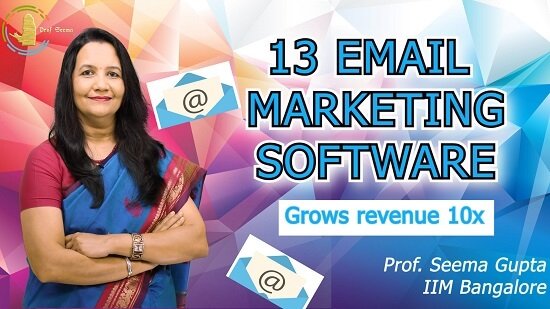 Learn to Automate your email marketing campaign like a pro using latest email marketing software to explode your business.
Read More »
HERE IS HOW I CAN HELP YOUR BUSINESS GROW
Don't just stand by and watch others make millions! Jump in and leverage digital marketing to skyrocket your business!