Facebook is still the undisputed king of Social Media. Through its business empire, it controls over 75% of all social traffic through its associated apps.
It has nearly 2.45 billion monthly users and 1.62 billion daily users.
What is Facebook marketing?
Facebook marketing is not just simply creating a business page for a brand or an organization and using Facebook to reach the potential audience. It is soo much more. It offers the best data analytics and 
Now, the question is how to do digital marketing on Facebook?
In this article, you learn some advanced tips for digital marketing on Facebook.
Some basic things you need to keep in mind
Before we jump into the advanced tips, you need to make sure that your profile has these basic things:
Make your page attractive. A study has shown that if your page is not attractive then the brand value of the page decreases!
Speed up your response time.
 Work on your content
Choose a category for your business page
Now, let me tell you some great advanced tips that will give an instant boost to your page and will help you to do online marketing on Facebook.
Learn about strategies for digital marketing business.
Advanced tips
Using your Instagram as a  secret weapon
Being an Instagram user posting the images directly on Facebook will compromise your engagement rate.
You should post them using your Instagram account.
Why?
If you post directly on Facebook then you lose the benefit of about 23%.
You can just click on promote and connect your Facebook account with your Instagram account.
Check out these amazing two articles for your Instagram's health – Easy Tips on Hashtags for Instagram Likes and How to find Hashtags for Instagram .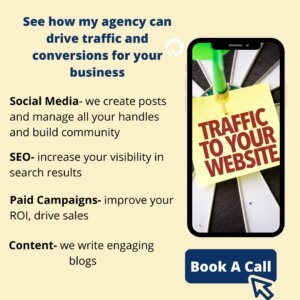 Try to work on lookalike audiences
A lookalike audience is one of the best ways to reach people who are likely to be interested in your business.
You will be targeting a particular type of person for your business growth.
You can create multiple types of lookalike but the best ways are to create event-based lookalike.

You can open the audience dashboard and select a lookalike audience. From here you can set the audience and the event according to you.
Initially, you can start with a 1% lookalike audience size. Then as you scale up and you can test other sizes.
This will give your business page an instant boost.
"Audience Insights"- one of the great tools
What if I tell you that you can get the information about your audience? Their age, gender, education level, lifestyle in front of you!
This will help you to increase your ROI (return on investment).
That's why we have data scientists! Almost all the big companies pay tons of money to their data scientists to study the market data and structure to make their product better for use.
See I just gave you a great career option too 😉
Putting videos directly on Facebook
This may come as a surprise considering YouTube. 
So, why Facebook?
Well, according to a study the engagement rate of Facebook is 40% higher than of YouTube!
Facebook will perform better than YouTube as far as engagement is concerned.
If you are planning to start a YouTube channel you must check out this amazing article.
Check out my article – Insane ideas to channelize YouTube views to money.
Read my article, An Unbiased Review of FlexClip: A great free online video editing software
"Crowd-source"
You must have heard of 'crowdfunding', where a large number of people raise the capital for a company.
In this case, you will make the decisions based on your crowd's opinion. This has proven to booth the overall engagement rate.
It is great because it allows you to interact with the audience and know their likes and dislikes.
You can make a product which people want!
Don't post more than "130 characters"
Yes, even twitter has a character limit of 280 words!
There is a philosophy in Silicon Valley which says, "if you can't describe your product within the half page, you don't understand it well".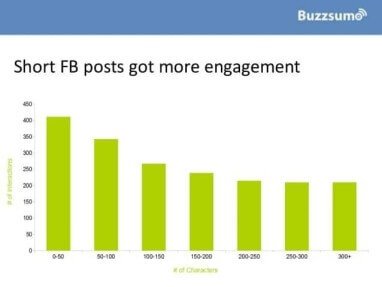 Try to make it short and to the point.
"Time" 
Time is an important factor when it comes to interacting with your audience.
People use social media at a particular time and if you post at that time, not only you will get a better response but also see an increase in traffic flow.
Post which is posted during night works better than the ones which are posted during the daytime.
Do you know the e-commerce websites are the busiest between 8 PM to 9 PM?.
Create a Facebook group
You can create a Facebook page and use it for promotional purposes and also to engage with the audiences.
Your group will be used for discussions and recommendations which will again help you to redesign your product.
For example, for your Xyz brand, you can form a group named "Xyz fashion". This is a great platform to engage your audience. You can ask questions or ask their pictures with your brand to feature on your page.
Facebook marketplace
It is a new feature that has great potential for e-commerce retailers. If you have a product-based business then you can set up your shop on Facebook. All the products get listed on the separate shop tab on your profile.
It is like opening an online store for billions of people. Your products will become searchable all across Facebook and people will have access to them.
Here are 9 Ways to Leverage Facebook for Business in 2020.
CTA button on Facebook
CTA or call-to-action buttons are the buttons you use to guide the users towards your brand or website. 
The average click-through rate on Facebook is 0.9%, CTA can increase the rate by almost 2.85 times.
Features of the CTA button:
They help your customers to contact you through Facebook messenger or email or website or by contact number
They help them to shop or book a service
You can add CTA to your page in these simple steps.
Go to your Facebook page
Click + add a button below the cover photo
Select the button from the drop-down menu and follow the simple instructions according to your need.
Click on the finish button.
After creating your button, you can test it.
Hover over your button
Select the test button.
In long run, CTA will give you a considerable amount of profit.
Facebook ad library
Facebook itself provides transparency by offering a great collection of ads running on Facebook and Instagram.
This helps you to find a good ad for your product by comparing the ads of similar products.
This library also contains the data on active and inactive ads about different issues even related to politics.
Pinning your best post
"pin" post is an underrated feature. It is simple yet effective. You can find it on the top right of your timeline.
Over some time, your timeline would be full of posts. So, you need to make sure that when a new visitor comes to your page he/she can see the best of the best posts on your timeline. 
This will also make your profile look better and the best content from your timeline will be just in front of your eyes.
For example, if you post a video and you get a very good response in terms of likes, shares, and sales. You can "pin" that post because since that post has already worked for you, the chances of impressing the new audience will be much higher.
This way you can attract new customers. 
Posting "questions"
Well, I know neither you are playing Kaunbanega crorepati on Facebook or you are Amitabh Bacchan. But questions are a really good way to make a conversation with your audience.
Even to spark a conversation in real life one of the best ways is, to begin with, a question! 
Try this method in your real-life and thank me later in the comment section 😉
Interaction makes your business better and will improve the chances of getting more people on your profile.
For example, again for the Xyz fashion brand, instead of posting about your product you can ask them questions like,
"Who is your favorite model?"
"When was the last time you went shopping?" and so on.
It's a win-win situation!
Don't just post links
Well, I know you are trying to sell your brand and link is an important part of it!
BUT!!!!!
You need to make your content much better in looking and diversification.
Not just on Facebook but on all the platforms.
There is nothing wrong with linking your product but it is always better if you write something good, post pictures, and finally link your product.
For example, for your Xyz fashion brand, you can try posting something like this!
"Style is a way to say who you are without having to speak"
Let your clothes speak this #April without words!
(post a picture or a video maybe)
Products just made for you (link of your product)
"Tag line of your brand"
Looks interesting and much better than just links, right? Facebook is NOT a marketplace but a platform to connect with our audience.
Experiment with new ads format!
"heema, rekha, jaya or sushma sab kipasand Nirma!!"
If you have heard this famous commercial then you are a true desi Indian.
Why am I mentioning this??
It is an excellent piece of marketing. It is different and almost everyone has heard that song.
This was something new and it has engaged the audience.
You need something new for your audience and you never know what may work in the end. Experimenting with ads from time to time is the key.
Just because a year ago an ad worked for you doesn't mean that it will work today also. 
Facebook gives you the flexibility to try new features and new techniques!
So, "keep trying and keep flying"
Use "test and learn"
Monitoring your campaign is an important part of the strategy.
You can know which campaign delivers maximum conversion at the lowest rate to your business.
You can use this by going to the ads manager tool and select test and learn in the measure and report column.
After that, you can select the campaign to compare questions from the dashboard.
You can choose the two campaigns you want to compare. It is best if you keep only one variable change in the campaigns to compare.
You can follow the easy steps accordingly and see the results.
This will not only save your time but will also increase the efficiency very quickly.
Precise 
In this article, you have come across various tricks and techniques to do better marketing on Facebook. You must use them in a combination to get better and fast results.
Let's conclude what you have seen until now.
Choose a perfect category for you and maintain your business profile.
You can Instagram as a secret weapon for digital marketing on Facebook.
CTA button will give your customers ease to buy a product or a service. 
Facebook ads library is an inbuilt feature which will help you to find a perfect ad for your post.
"Pin" option will make your profile better and more visible by pining your best post on your timeline.
Often try to experiment with different types of ad formats.
Use tests and learn the option to understand and compare the efficiency of your campaigns.
This was all about advanced tips on digital marketing on Facebook. Now, you are ready to be a better version of yourself.
Do tell us what you think about this article in the comment section 🙂
All the best with Facebook!!!!
If you enjoyed this post, be sure to also check out 25 Guaranteed Tips to Rock your Marketing Strategy for Facebook and Supercharge your Marketing Strategy for Facebook.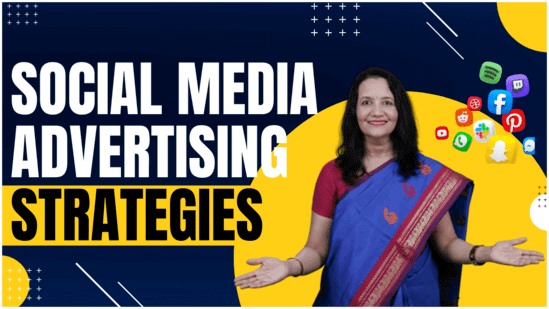 Spread the loveAccording to a study, an average person scrolls close to 300 feet of social media content every day. That's the height of Qutub Minar! Thinking about the amount of time that we tend to spend on social media daily, I find it quite believable. The main idea for social network advertising is to
Read More »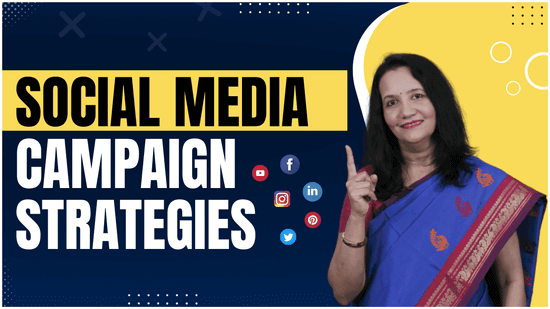 Spread the loveDo you want to create social media campaigns that will make your brand a sensation? Read these five strategies to grow your social media and blow your audiences' mind.Social media campaign is nothing but a series of coordinated activities aimed to promote your product or raise brand awareness in a community. We all
Read More »
Do you want to create excellent landing pages? Do you want to cutdown the cost required to hire a webpage creator. Read the article to know about SeedProd, an excellent landing page builder plugin for WordPress.
Read More »
HERE IS HOW I CAN HELP YOUR BUSINESS GROW
Don't just stand by and watch others make millions! Jump in and leverage digital marketing to skyrocket your business!
Facebook marketing is simply creating a business page for a brand or an organization and using Facebook to reach the potential audience. To start with Facebook marketing, it is necessary to come up with suitable strategies. Let's have a look at them:
Try to work on a lookalike audience as is one of the best ways to reach people who are likely to be interested in your business.
Get the audience insight by using analytical tools.
Put more and more videos on Facebook.
Try to post at a time when there is an increase in traffic flow.
Create a Facebook page and use it for promotional purposes and also to engage with the audiences.
Use CTA or call-to-action buttons to guide the users towards your brand or website.
To know the other tricks and tactics for Facebook marketing, check this article 25 guaranteed tips to rock your marketing strategy for Facebook.
It is worth advertising on Facebook because, amongst the social media channels too, Facebook has consistently remained the most preferred destination by both marketers and customers alike. With over 2.5 Billion monthly users, Facebook offers a great cost per conversion. Due to this reason, Facebook has massive global reach, and the most targeted audience can be found here. For more Facebook marketing tips, check out the article 25 guaranteed tips to rock your marketing strategy for Facebook.
Facebook marketing is not just simply creating a business page for a brand or an organization and using Facebook to reach the potential audience. It offers a variety of targeted paid advertisements and organic posts, allowing brands to endorse their product and services on a massive scale. To create marketing strategy for the next Facebook campaign, check out this article  Supercharge your marketing strategy for Facebook.