Are you new to marketing online? You have no clue where to start. Using this simple marketing strategy for Facebook in 2020; you can generate substantial income online. Gone are the days where marketing meant only tv and newspaper. Marketing has undergone a complete makeover. More and more avenues are coming up every day. It is up to you utilize it.
Facebook is the single largest online platform with 2 billion users. On average, Facebook has 1.5 billion active users. An average user uses the app for at least 60 minutes a day. There are billions of people like you who are addicted to this site.
It has truly transformed from being just a small startup to the largest online platform there is. It has become crucial to building an online identity.  Everyone from your neighbourhood uncle to Sachin Tendulkar to Deepika Padukone is there.
Can you think of any other means to send a message to your favourite celebrity? Facebook lets you connect with your role models.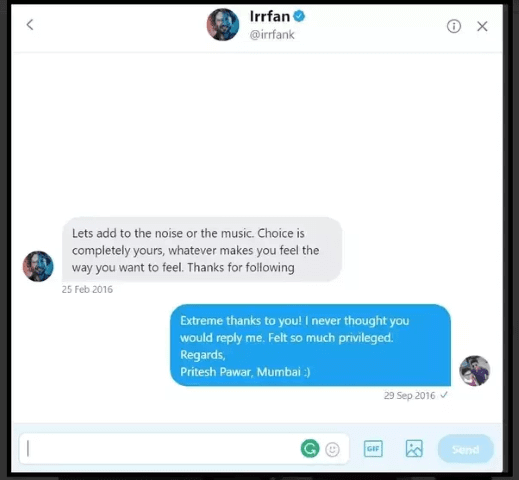 You must think with such a broad audience it should be easy to find buyers. It is not at all easy. Facebook is one of the competitive place to market.
Facebook turned from being just a place to chat and make friends to a huge market. Local businesses started creating pages and engaging with potential customers. Two out of three users at least visit one business page a day.
You must think with such a broad audience it should be easy to find buyers. It is not at all easy. Facebook is one of the competitive place to market.
One can even say it is more competitive than IPL! You have to be the best to succeed.
In India alone, there are 10 lakh registered businesses. India is the country with the most number of Facebook accounts. By following the simple procedure and tips, you can beat the rest.
Do you not have a marketing strategy for Facebook in place already? Do not worry following these simple steps you can arrive at the best Facebook Marketing Strategy.
First, let us look at why Facebook is the best place to market.
Check out my article on how to Create facebook messenger chatbot.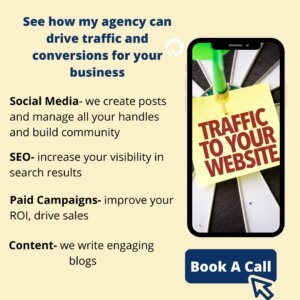 Why should you market on Facebook?
Facebook has 2.5 billion users. No other site even comes close. There are all kinds of people on Facebook. There are people of all ages, cultures and economic status on Facebook.
Take Instagram; for example, it consists of the younger generation. Thus Facebook has the broadest audience from all walks of life.
Facebook has the potential to make something viral. The average Facebook user has 300 friends. If more than one of your friends liked or shared a post, it would show up in your feed.
Take the video of Dinchak Pooja, for example. Her "beautiful" singing went viral overnight. She went from nobody to celebrity in a few hours. Facebook has the potential to do that.
As it spreads quickly like this, it becomes trending. Thus it increases your target audience base.
Here are 9 Ways to Leverage Facebook for Business in 2020.
In Instagram, these referral posts do not come in your feed like Facebook.
Facebook has the least percentage of bot and fake accounts. The information on accounts was most accurate on Facebook. Accuracy of user info means you market to real people who are likely buyers.
Facebook has best-inbuilt analytics available. It has accurate info on the age, sex, location etc. to share with you. Facebook has more data collected than Google.
User data is available in the insights section. Having such data allows you to market effectively.
It lets you know who you should target.
You can change your content to suit them.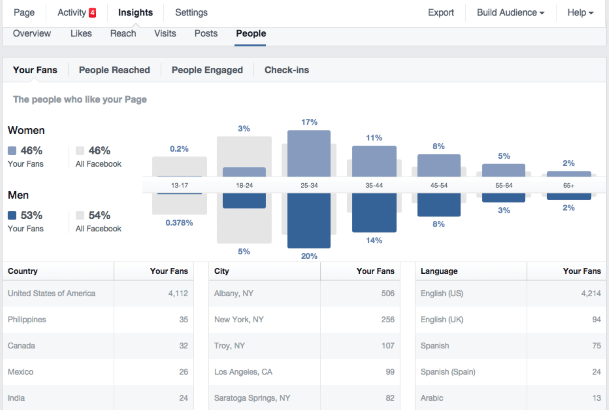 How to create an effective Facebook marketing Strategy?
Now we will get into the central part of the article. Starting can be the hardest part. Follow this simple procedure to the best results.
Setting a goal or aim!
Setting a goal is the most critical step in the process. You should know what you want to get out of this. Only on knowing that can you think about achieving it. Different companies have different goals.
Your goal is vital as your entire plan depends on this. According to the 2018 Sprout Social Index:
Thirty-four per cent desired to spread their brand name.
Twenty-one per cent looked to create a community.
Eleven per cent wanted to generate higher revenue.
Here are some of the other common goals of companies:
Decreasing the CPA
CPA stands for Cost-Per-Action. How much you spend for a single purchase or action is CPA. It mainly speaks about ROI.
Neil Patel, an Indian marketer, was a pioneer in this. He made this famous and then people realized it's importance. CPA helps you increase the efficiency of your ad.
Help understand the market
Understanding the needs and wants of the customer is critical. It is vital to survey to understand what are the pain points of the user. Only then you can work toward using them.
The company Byju's understood the need for online education through its market survey. The market survey helps you determine potential opportunities.
Creating a community
Facebook is an apt place to engage with users. You can engage with users and build a community feel. On doing so, the gap between you and the consumer gets bridged.
It serves as a platform to create hype around products. It can also be a place to promote your blog or videos etc.
Companies like Lay's India ' have done this well. They conduct contests and encourage users to write reviews and share recipes. They use their celebrity endorser(Saif Ali Khan) to appeal to his fans and the general movie buffs.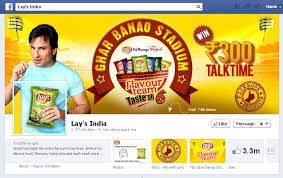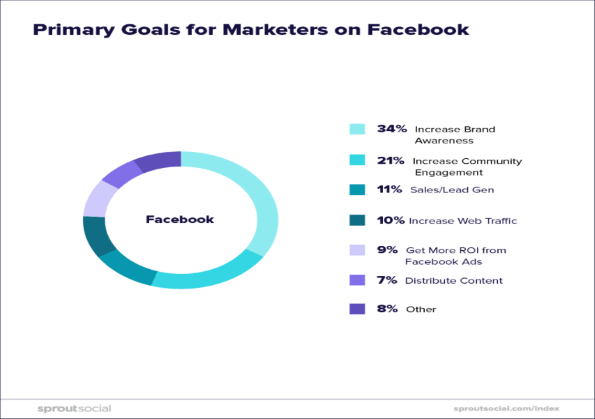 You can check out the above chart if you still need help.
A practical method you use is the SMART technique.
The goal you should set should be realistic and actionable. You can use the checklist to see if it practical.
Targeting audience and understanding the market!
Just because Facebook has 2 billion users, you can not market to everyone. You need to select a specific section you want to target. They should be highly likely buyers. Your advertising budget would be limited, so you need to concentrate only selected members.
You cannot sell a frying pan to Sachin Tendulkar and a bat to Sanjeev Kapoor. Choosing the right audience can make all the difference.
 The Cost-per-click can be a useful indicator of this. If your CPC is too high, it means your targeting the wrong areas. It can also mean your targeting too broad an audience.
Facebook is such a competitive place it becomes crucial to target the right people.
To solve this problem, you can simply make use of Facebook's inbuilt Insights platform. Insight is the single most important tool you can use to find your target audience. Facebook provides you with the demographics of the users that visit your page or click your ad. It gives everything from gender to language to country and even age. This data is of great value to you. It does the job for you.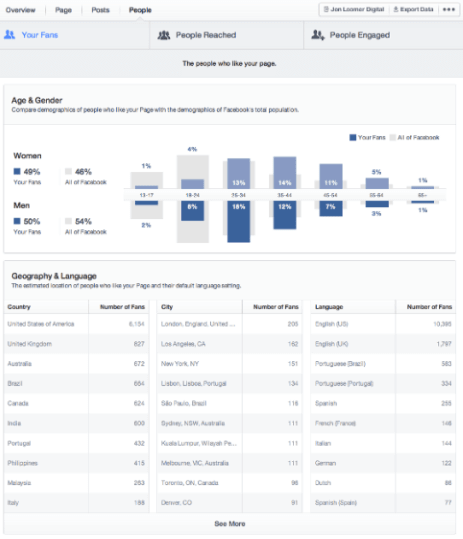 You can use this data to do two key things:
Create content that appeals to your most likely customer.
Advertise only to them, which would save you a lot of money.
You can also use Facebook ads manager to generate target audiences. You can do it via three methods: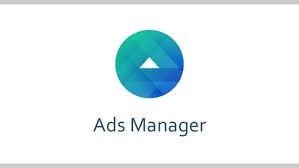 You may upload the contact of current customers. Facebook uses its algorithm to predict what is known as a lookalike audience. It is people on Facebook with similar profile and tastes. You can later narrow it down based on your need. You need to upload the existing customer's Email, Phone number and address. On doing so, we can get accurate results.
If you a considerable amount of traffic on your website or page you can use that data. Based on the users that visit your page, Facebook creates a list. This also accurate to an extent. This method is for budding or small business with an excellent online presence.
You do not have the above two then use this. List down possible types of audiences who could be interested in your product. List down all potential targets. Now try and come up with common traits they are likely to have.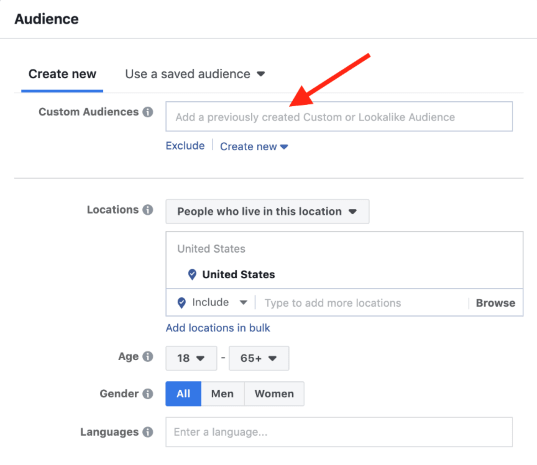 For example, if I am starting a Halwa Shop, I would look for school children and young adult. They should have a general liking for sweets and be reasonably wealthy. This way, you can define a set of filters and Facebook will generate a list. Note that the list will be extensive and takes considerable effort in narrowing it down. As it is less effective, this should be your last option.
Learn how to advertise to your most profitable customer. This will help you get better results – Powerful Tips to crack in digital marketing and advanced digital marketing tips for Facebook.
I am going to let you in on a top-secret. Retargetting has managed to bring maximum revenue at a minimal cost.
It is targeting and attracting users who have already visited your site back to get them to purchase this time. These users already know about your brand are highly likely to buy when shown the ad on some platform.
They already know your product and some desire to buy. You just have to convert that interest into action. Very few customers will purchase the first time they visit in the next time they have a much higher chance.
Now that you know who your target audience, we can go to the next step.
Creating your Facebook Page:
The page is the face of your business. A good page is essential to the success of your business. It has to capture the interest of the user.
There are a lot of pages out there. You need to be innovative to stand out.
Following these simple and easy steps, you can set it up.
The first step is logging on to Facebook and creating a page with the name of your business.
The next is picking your profile photo. Just a simple brand logo works best. Keep the logo simple and elegant.
 "The beauty is in simplicity".
If you do not have one, you can create it. You can Canva.com to design it. It is effortless as it has already readymade templates. Customize it according to your needs.
Keep in mind not to overdo it.
Use contrasting colours.
Use the first letter of your company.
Use the 540*540 pixel size for best results.
Having a profile picture further increases credibility. It is up to you to be creative. You can put photos or videos or even slideshows. Try incorporating your product into it. It should be fun and casual.
The Dr Reddys page has some good images. They always have an exciting and unique way of marketing. They are like the Ayushman Khurrana of marketing. You can check it out for ideas.
You could use a picture of someone using your product.
You could have a creative modern art ad.
You can even use a picture of your building.
The about section is where you tell users about you and what you do. Do keep this brief. It is crucial to show what your brand stands for. You can include ideologies, products or some milestone. Be as professional as possible. An essential part is including your USP. It means what is different or unique about you. This point will help you stand out.
The next step is adding the background info. Add your contact, address, website link etc. Make sure the info is accurate and up to date.
Always remember the point of creating a page or content is to lead them into action. You should be able to gain something from them. This could be subscribing to your mail list or buying a product.
How well you can convert depends on how compelling your CTA(Call-to-action) is. We will take about this in the next section.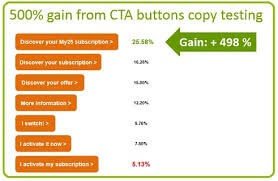 Now that your page is ready, we move on to creating content.
Creating Content
All the above steps become pointless if you do not have good content. I am sharing with you the lessons I learnt the hard way. Remember these pointers as they will you create an engaging and vibrant page.
The first thing you want to decide is the brand voice. You want to portray a unified brand image. The general types are as follows:
Professional
This tone suits brands who are in sectors like law, banking, Accounting etc. You want to portray a sense of authority and professionalism.
Traditional companies prefer them. It adds a certain amount of credibility. This does not mean your content has to be boring. Take Neil Patel he manages to blend fun and sound professional. Another example is Shashi Tharoor. He is fantastic at making even boring content engaging.
Casual
This tone suits upcoming companies looking to build a community. This tone is more engaging and works best if you want to create a customer base. You can get creative as to how you want to take this forward. You can have polls, contests and even go live. You want to encourage your followers to be an active part.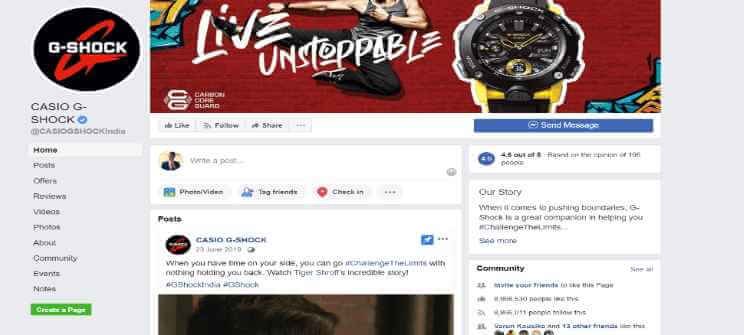 Entertainment
This approach is mostly suitable for YouTubers and celebrities. The main target is to gain followers and increase their popularity. These include little to no useful content. They are mainly pictures of the person and their work. They can generate revenue by influencing their followers. Many brands nowadays prefer influencers.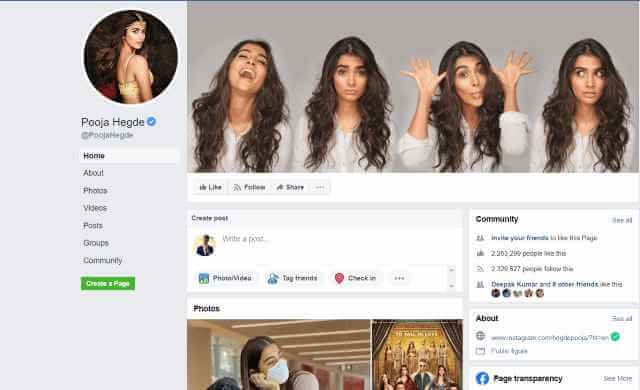 Indian Youtubers like Bhuvan Bham are industry leaders in this aspect.
 He cleverly uses his popularity to promote products in his videos and ad campaigns. He has around 10 million followers.
He mainly acquired them by creating unique and funny content. He boasts of the one of the highest engagement per user.
Now that you have decided the next step is in knowing what to post. There is no right and wrong in this segment.
Before you start making content, here are some pointers.
Posts with a face are more likely to be clicked.
Use high-quality images and videos.
Do not use cliched templates and content.
Make sure your content has captions as many do not use sound.
 You have to be unique and creative. Here are a few general types you can use if you have no idea on how to start.
Image Posts
These are the most common form of content. These are more effective than textual content. Use text sparingly. Also always check for any potential copyrights issues.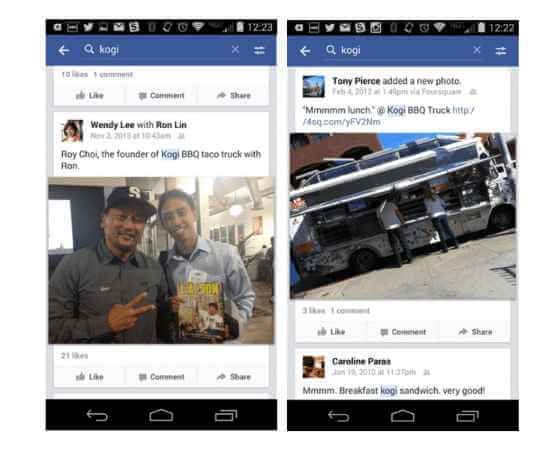 Textual Posts
These are mostly status updates and used to make announcements. These are often less effective. Ideally, your post should not be longer than three lines.
The first line should grab attention.
The second line should add value.
The third line should be your call for action.
Users do not have the time to read more than this. They are more likely to skip if it is too long.
Another handy hack is using Emoticons. According to Facebook, emoticons increase comments by 30 % and comments by around 60%. This hack is a great way to build engagement.
One of the best things to do is to ask your fans for suggestions and questions. You can further create content around this to keep them satisfied. They bring in massive user engagement.
Video posts
Videos are the best mode of content, according to Facebook. Pages that post videos regularly enjoyed greater engagement. You can create videos about anything you like.
Videos that are between one to three minutes perform best. Do not make long videos as users are often left bored.
Videos enjoy the highest engagement rates among the rest. They tend to go viral, as well.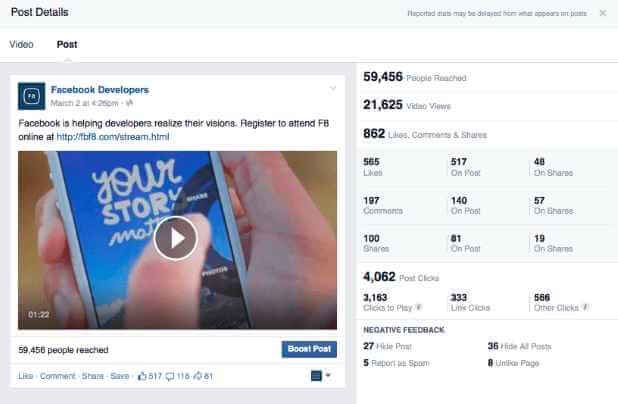 The common mistake many make is promoting your brand endlessly. Doing so makes the user irritated. You need to provide valuable content that educates and is useful. Having good content will keep the user coming back for more.
Use the 80-20 rule: 80 % useful content and the rest promotion. The whole point of Facebook is to bridge the gap between consumers and you. Do not think of it as just a place to advertise. Focus on building a community and get to know your consumers.
This method will help you in the long run.
Now that you have created content, the next step is promoting it.
Promotion of your page:
Facebook can be very competitive. You need to promote your page effectively to stand out. There are a few ways in which you can do that.
Facebook Ads:
What makes Facebook ads effective is its targeting. We can target the most likely customers predicted based on its algorithm.
Facebook is so successful at predicting because of the large amount of user info it collects. It has even run into significant legal problems due to this. It continues to offer this data despite substantial criticism.
We saw how to build a Facebook ad list using the Ad manager If you need help check out How to use Facebook's Ad manager in 9 easy steps(https://www.impactbnd.com/blog/how-to-use-facebook-ads-manager).
Facebook lets you bid based on per click or per-impression basis. You have to bid for the ad slot. Facebook also lets you see your competitors bid. You can adjust it according to your budget.
To learn more about your opponent's strategy and improve results check out how do I beat my competition. ( https://www.profseema.com/content-marketing/the-best-digital-marketing-tools-for-competition-analysis/)
It is very easy to get carried away and spend a lot so stick to your budget. You can set limits for your expenditure to avoid overspending. To avoid overspending learn how to allocate your budget(https://www.profseema.com/digital-marketing-2/how-to-budget-for-digital-marketing-secret-tips/). You can also automate it.
Though initially prefer manual until you get the hang of it. To understand in-depth on how to bid check out Facebook ad bidding(https://www.socialmediaexaminer.com/how-to-use-facebook-ad-bidding/).
Facebook offers different types of ads like videos, offers, leads, etc. Each one has specific pros and cons. Depending on your goal, you can choose which class you would like.
It can be challenging to decide which type of ad you like. One thing you can do is emulate popular pages. You can see the ads they are running on their page and see what has got the most engagement. Then pick and choose what suits you.
Facebook also lets you customize your ad according to demographics. For example, if you want to create an add for a non-veg pickle, you can specifically target based on the people who eat non-veg and are from a particular area.
Facebook Groups:
This method is highly effective as you already have a readymade target audience. Be careful not just to promote your product directly here. Many groups have rules that do not allow that. 
Become a part of the group and gain some credibility. Try and understand their pain points and give them a solution which subtly suggests your product. You can also really understand the demand for products here. Surveys from here are highly accurate and valuable.
Email Blasts:
Creating your email list will help you here. You can mail your friends, colleagues and past customers. You will be surprised by how effective this is. It is a great way to boost you initially.
Others:
The first thing you could do is go live and have a ask me anything session. Going live lets, you get close with the users. You could ask what they want content made on. Creating content on that further increases your popularity.
Conduct contests and giveaways. Doing so gives the user an incentive to come to your page. Make sure to ask them to like and subscribe. Also include some gift vouchers or prizes.
The latest trend is to conduct polls. They go viral fast. You can also extract useful information about your users from this.
You now have a valid marketing strategy for Facebook just by following the above steps. This strategy should help you get started but remember to improvise as you see fit. There is no one ideal marketing strategy for Facebook, so do not be afraid to try new things.
To learn how to get maximum ROI for your investment, check out top tools to champion digital marketing. (https://www.profseema.com/digital-analytics/top-tools-to-champion-digital-marketing-for-business-growth/).
Facebook continually evolves, and so should you. I wish you good luck with your business. I hope to hear your feedback.
Summary
This article gives a step by step tutorial on how to come up with a marketing plan for Facebook. It has detailed steps to determine your goal and targeting your audience. It also gives you some tools which you can use to enhance revenue. It also offers some tips and hacks to succeed.
Don't forget to check out these 25 Guaranteed Tips to Rock your Marketing Strategy for Facebook.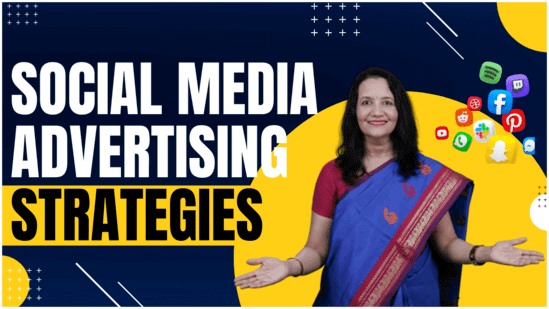 Spread the loveAccording to a study, an average person scrolls close to 300 feet of social media content every day. That's the height of Qutub Minar! Thinking about the amount of time that we tend to spend on social media daily, I find it quite believable. The main idea for social network advertising is to
Read More »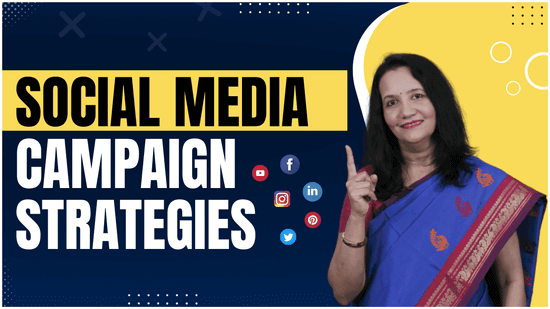 Spread the loveDo you want to create social media campaigns that will make your brand a sensation? Read these five strategies to grow your social media and blow your audiences' mind.Social media campaign is nothing but a series of coordinated activities aimed to promote your product or raise brand awareness in a community. We all
Read More »
Do you want to create excellent landing pages? Do you want to cutdown the cost required to hire a webpage creator. Read the article to know about SeedProd, an excellent landing page builder plugin for WordPress.
Read More »
HERE IS HOW I CAN HELP YOUR BUSINESS GROW
Don't just stand by and watch others make millions! Jump in and leverage digital marketing to skyrocket your business!