When a picture is worth a thousand words, you can imagine how much a video can be worth. The introduction of YouTube revolutionized how people access and upload videos. People all over the world are watching 5 billion videos each day, with the average daily traffic on YouTube being 30 million in India. For more info on video marketing, check out How to do Video Marketing.
If you're more comfortable with Hindi and are looking for an excellent guide to YouTube marketing in general, YouTube Marketing in Hindi is what you need to see.
What are subscribers?
Subscribers are people who've decided that they want to keep seeing your content and get notified when you post a new video. 
So, it's not just about piquing a subscriber's interest at one point, but also about making sure that a subscriber continuously participates in viewing and interacting with your content.
There is no point in having millions of subscribers who end up not watching what you post.
So our goal isn't to just get YouTube subscribers, but subscribers who are an established audience.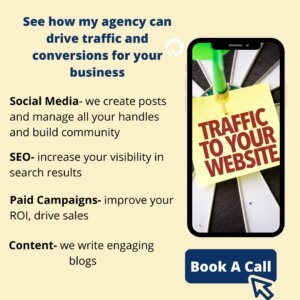 How does YouTube work?
People who visit YouTube are more likely to click on a video to watch it when 
1. It pops up in their recommendations
YouTube, in its quest to keep people engaged, will show viewers videos similar to the ones they've viewed before. If you post videos about cooking vegan Indian meals, then you might feature in the recommendations of people who have seen Indian cooking shows, Indian vegans, or general vegan meals.
2. Their top search results
Look at the picture below
When you type 'art,' you can see that the top videos are either from (a) established YouTubers or (b)videos with a lot of views/likes. The popularity, the number of people who made an effort to like the video, and the general reputation of the video (evident from the number of views) determine the order in which you see the videos from your search result.
You can see that when we searched for 'art,' the first video is from Gloom, a fairly popular YouTube channel with 4.2M subscribers. It is also a very recent video and has a excellent views per minute ratio. Note that it also has the word "art" in its title. 
The next few videos are either ones that have a good number of views (like 6M and 15M) or are from channels that have a large number of subscribers and are still getting right amount of pictures (like 5-Minute Crafts and Crafty Panda).
If you're looking for more YouTube views, you should definitely check out my article on 21 Strategies to get 500 Free YouTube views.
3. Videos in their homepage
Similar to the recommendations, the website of a viewer sums up the kind of content they continuously view. It describes the nature of what he or she likes to watch and also includes the latest videos of the channels that they've subscribed to. The algorithm completely personalizes this part, and we don't have much control over whether or not our videos pop up here.
4. Subscriptions
This is what you as a marketer should target for. Just like a newspaper subscription, a YouTube subscription is the guarantee that your videos get delivered to people who have subscribed to your channel. Note that this is just a guarantee that your latest videos are provided to subscribers, but it isn't a guarantee that your subscribers actually will watch them. 
Like any social media platform, the algorithm encourages engaging, trending content. YouTube also seems to support longer videos as compared to shorter ones on the same topic, because they want people to spend as much time as possible on it. 
To Know how to design a successful Youtube Giveaway Read My Blog A Complete guide to Designing Successful YouTube Giveaways
Another important detail that any marketer on YouTube should keep in mind is that videos that get reported at least once are more likely to be at the end of the search results. YouTube wants to keep its viewers happy, and while controversial content usually garners interest, make sure your videos do not fall under any prohibited categories.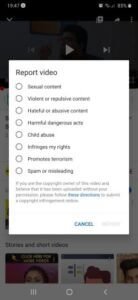 Though as a digital marketer, it is incredibly rare for you to post anything even remotely concerned with violent, abusive, or terrorist content, you should focus on the last option, Spam or misleading. Make sure that your viewers do not feel misled in any manner. This includes things that may seem trivial, such as using an English title only if the entire video is in English or making sure the title is relevant to the visuals. Attention to such small details will go a far way in gaining the trust of your viewers, building a good relationship with them.
Another thing that we must realize is, YouTube needs people like you who post videos, just as much as it needs it's viewers. You matter to YouTube while your audience matters to you, so your sole focus should be on engaging your viewers and continuously interacting with them.
For some tips on how to get more YouTube views, check out my YouTube video:
Common mistakes YouTubers make
You may have noticed several YouTubers who were once popular are now nowhere to be found. They might even have millions of followers, but aren't able to garner the publicity their videos need. To interest your viewers, here are a few things you should avoid:
1. Making your videos super long
While YouTube might love long videos, your viewers might not. Your job is to engage your viewers for as long as they watch your video because if you bore them in the middle, they'll leave without even finishing the video. Unnecessarily long intros, repetitive content, and trying to be funny when it doesn't fit in. 
There has been talk going around that the algorithm encourages longer videos, evident by the way many YouTubers have started posting much longer videos than they usually would. It is essential to keep in mind the level of interest you wish to maintain in your viewers throughout the video. If you are known as a YouTuber who makes content-rich videos that aren't unnecessarily long, your channel will most likely get to increase subscribers.
2. Advertising your sponsors too much
We understand how it's your job to publicize your sponsors, but too much can be annoying. Your advertising should be subtle, and the sponsor should act like a supplement to your video; not the focus of the video. If your viewers find you commercialized, they might not want to view you anymore.
The promotion of your sponsor should fit well with the script and executed subtly. Sponsors are necessary for you to get the funds required to produce high quality videos, which in turn increase subscriber count. However, an impression that you are commercialized will leave you with a bad reputation. One great channel that promotes their sponsors in a subtle, well-scripted way is Filter Copy.
In this particular video, they wanted to highlight the sponsor, Zoomcar, which is a car rental company that also allows its users to subscribe to a car, or put the vehicle they are using for subscription. The topic of Zoomcar is a casual part of the conversation between two friends. The viewer doesn't feel like he or she is bombarded with ads upon ads, and can enjoy the video just the same. 
This shows the creativity of FilterCopy writers, which led to an increase of sponsors and subscribers on YouTube.
3. Posting sporadically
Alright, so you've gathered an audience that seems to like your videos. You've grabbed their intention, and just when they start to warm up to you and are looking forward to what you'll post next, you make them wait for more than a week for a video. If you want your audience to be engaged continuously, you have to play your part and continually work on your videos. 
Proof that frequent posting will increase subscribers is the channel Mahathalli, a Telugu based comedy channel that made its mark in a time when Telugu channels were rare. No matter how low her subscribers were at the start, she continued posting at least once- but mostly twice – a week and is now at 1.46M subscribers.
Even though her content seemed repetitive at times, she was loyal to her existing fanbase and never failed to provide them with a video when they were expecting one. Consistency is vital; Never make your viewers wait. 
Ways to get YouTube subscribers (and how to keep them)
The measure of the quality of your videos is determined not only by the number of subscribers you have but also by the number of people who continue viewing your videos and like them. To build a loyal audience database, you need to play your part. Here are the steps that you need to follow to get YouTube subscribers (and keep them):
1. Post Frequently
This is the most crucial step. If your viewers like your content, then they'll be wanting more. However, if there isn't anything new for them to look forward to, they'll be disappointed and most probably won't subscribe to your channel. It's like a waiter who isn't bringing you the food that you're expecting; It's annoying.
2. Get your Audience Interacting
"Watch the video till the end if you want to know how you can get a chance to win this new handbag from Logue!" "Tell me in the comments down below what kind of makeup look you want me to try next!" 
There are so many things that YouTubers say to leave an impression on their viewers. The goal is to get the viewer thinking about your video even after they're done watching the video.
The interaction between you and your viewer needs to be more than just them listening and watching you. They should do and think something about you. 
Giveaways are another great way to attract new viewers, because the chance of getting something for free is higher when they subscribe to you and watch that video than it is if they didn't.
As you can see, Sejal Kumar, who is a pretty popular beauty YouTuber from India, hit success with giveaways. Now people aren't just interested with what's in her bag, but also with what they might have a chance of winning.
Note also how she made the video personal, letting people see a part of what she carries with her everyday. This goes a long way in building a relationship with her subscribers, who would also be interested in her personal life.
3. Partner with established YouTubers
Any new marketer needs a boost, and what better way than to get help from someone who's already carved their own niche in the YouTube world. This will excite not just your subscribers, but also the subscribers of the partnering channel. Your chance of exposure instantly expands, and new viewers can broaden your prospects of getting new YouTube subscribers.
For example, Jordindian partnered with Lilly Singh, and the video turned out to be one of their most viewed videos, and their subscriber count increased soon after. The number of views that their subsequent videos got also increased because the Indian population that subscribed to Lilly Singh also got to see what this channel, Jordindian, that she featured in had to offer. This was great also because Jordindian mainly catered to Indian audiences, and both were humorous channels.
4. Just Ask
At the start and end of your video, ask your viewers to 'hit the like and subscribe buttons' if they liked the video. The chances are that people, who didn't plan on subscribing but did enjoy watching your video, are more likely to accept after a gentle reminder. It also shows how much you value subscriptions and are looking forward to creating content for them, and how much their opinion matters when they like or comment on your posts. Silly as it may sound, asking for subscribers might actually increase subscribers.
5. Make sure everyone knows that you have a channel
Put it up everywhere! On your Facebook wall, in your Instagram stories, include it in your snaps, your Quora answers, anywhere that you have an influence. People who already like your blog might also like your videos, but for them to watch your videos, they need to know that you have a channel. You can't expect an audience at a movie theatre for a movie that doesn't have a poster. Don't be afraid to include links to your YouTube channel on other social media platforms. If anything, more people will get to know that such a channel exists.
Things to keep in mind while trying to increase subscribers on YouTube
We've covered how YouTube works, what you shouldn't do, and what you should do. While the following tips might not necessarily fetch you new subscribers, it'll definitely make an impression on any new viewers.
1. Have an aesthetic thumbnail
Before people get to watch the video, they'll be introduced to the thumbnail, which is a small picture, preferably from a frame of the video, that gives viewers an underlying sense of what they're getting into. We are more inclined to like beautiful things, so make sure the design of your thumbnail grabs attention and is relevant to the video.
The Hindi movie Gone Kesh, though casted lesser known actress Shweta Tripathi as the lead, had a great thumbnail which contributed to a higher number of views than what was expected.
2. Have an apt, catchy title
If your video is about a makeup transformation, then your title shouldn't be "What happened later completely blew my mind.." because even though it is catchy, most people will consider it clickbait, and will hence consider your channel unworthy of their subscription. 
Your title also shouldn't be just "Makeover," because there are a lot of makeovers that a user can watch, what makes your video worth the time? A good title grabs attention, but isn't clickbait, like "Stunning transformation: Before and After," which seems catchy but relevant.
3. Have good quality audio and video
I know it's hard to take stunning shots and record Dolby level sound on a budget, but you should make best use with what you can afford. Put in that extra effort to get visuals in good lighting, and make sure you are free from disturbances during filming. Good quality videos will be comfortable to the viewers' eyes and ears. The quality of your videos will increase subscribers who will watch your videos for their richness. For more info on affordable digital marketing, check  How to Budget for Digital Marketing
For a more comprehensive guide to video marketing in Hindi, check out Video Marketing in Hindi.
So, to conclude:
Remember to post consistently; 
Don't make your videos super long, and make sure your videos aren't just a massive commercial for your sponsors. 
Interact with your audience in any form possible, be it through the comment section, giveaways, or even on other social media platforms. 
Partner up with other YouTubers, which will be beneficial for you and them. 
Be careful while designing the thumbnail, choosing titles, and even while recording. It should be catchy without being misleading, and comfortable to listen to.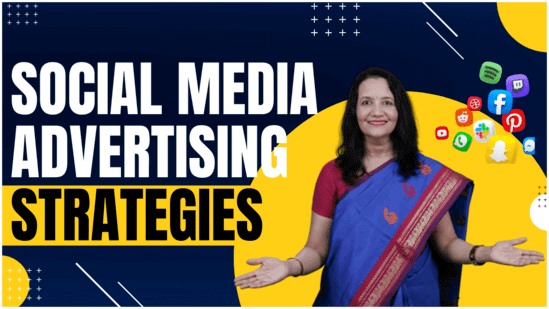 Spread the loveAccording to a study, an average person scrolls close to 300 feet of social media content every day. That's the height of Qutub Minar! Thinking about the amount of time that we tend to spend on social media daily, I find it quite believable. The main idea for social network advertising is to
Read More »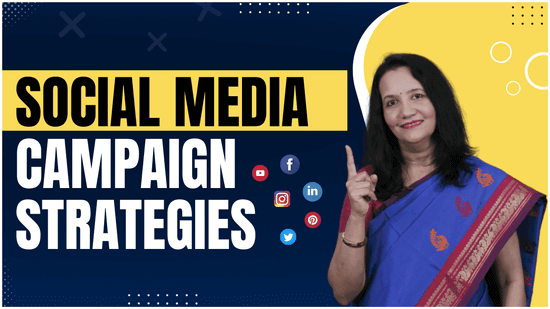 Spread the loveDo you want to create social media campaigns that will make your brand a sensation? Read these five strategies to grow your social media and blow your audiences' mind.Social media campaign is nothing but a series of coordinated activities aimed to promote your product or raise brand awareness in a community. We all
Read More »
Do you want to create excellent landing pages? Do you want to cutdown the cost required to hire a webpage creator. Read the article to know about SeedProd, an excellent landing page builder plugin for WordPress.
Read More »
HERE IS HOW I CAN HELP YOUR BUSINESS GROW
Don't just stand by and watch others make millions! Jump in and leverage digital marketing to skyrocket your business!
People all over the world are watching 5 billion videos each day, with the average daily traffic YouTube witnesses being 30 million. Let's see how does Youtube works:
Youtube pops up the videos in the recommendation, it shows viewers videos similar to the ones they've viewed before.
The Youtube homepage of a viewer sums up the kind of content they continuously view.
Youtube subscriptions keep the viewers engaged on your channel and make sure that they are active with your content. Check out the article to know about 11 most popular ways to get Youtube views.
You may have noticed several YouTubers who were once popular are now nowhere to be found. In order to interest your viewers, here are a few things you should avoid:
Making your videos super long.
Advertising your sponsors too much.
Posting sporadically.
Check out this article to know the insane ideas to channelize Youtube views to money.
Here are the steps that you need to follow to get YouTube subscribers and keep them:
Post frequently on Youtube.
Get your audience interacting.
Partner with established YouTubers. You can gear up the YouTube marketing, for more details check out this article to know most effective tactics for YouTube marketing.