Do you ever see videos from YouTubers like BB Ki Vines, Technical Guruji and Sandeep Maheshwari and wonder how they succeeded in building this multi-million dollar empire in such a short time?
Spending countless hours on YouTube every day, at some point, you must have imagined how it would feel like to be on the other side of the screen, to inspire, captivate and educate people and to earn millions doing what you really like.
The successful YouTubers that you see today have built their channels through constant time, effort and perseverance. Remember that there is nothing called an overnight success. And the same goes for YouTube as well. 
Now, although succeeding on YouTube takes time, what I can help you with are shortcuts so that you can make sure you're on the right track.
One of the critical elements that determine your progress on YouTube is the number of views gained by your videos, and in this article, I will tell you all the tips and tricks to increase your YouTube video views.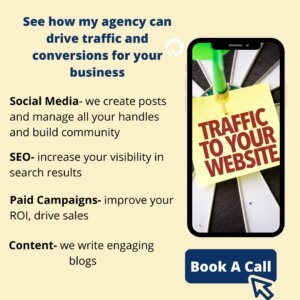 Why are YouTube views so crucial?
Views on your YouTube videos are as important as the number of stars or ratings for a movie, product or service. 
while searching for a YouTube tutorial if you had to choose among several videos, which one would you choose?
Definitely the one with the most views!
And that is because the number of views on the video speaks of its credibility and quality of content. That is the reason the video is the most popular. 
Amongst some of the popular ways to get YouTube views, one such way is buying Fake views, and it is my responsibility to break down myths and deliver to you the true essence of YouTube marketing. 
So let us dive deeper and discuss the effects of buying YouTube views.
Is buying Fake views worth-it?
Let me be completely honest with you. Success cannot be bought with money. 
Please don't ever be misguided by the services that claim to provide you with YouTube views in return for money. The logic behind this is simple-
The bot-detection algorithm on YouTube is getting better every single day, thus there's a very high risk of your video getting removed.

YouTube users are pretty smart in identifying fake views by comparing the number of Likes and Comments with the total number of views. 

It makes your channel more vulnerable to being either reported or worse, your account being suspended.

You will only gain views and no real subscribers.

The purchased views being due to bots, you won't be capable of targeting the actual audience in your niche, which defeats the whole purpose of creating a YouTube channel in the first place.
I would strongly recommend that if you are eager to invest capital on YouTube, use it in enhancing the quality of your content or some new marketing initiative. You will definitely see the difference.It is only in movies that success happens overnight.
Now that you know what's right let us move on to the real ways you can get YouTube views for free.
Let us learn to use YouTube to get more views. Following are the most effective ways to get YouTube views-
1) Find your Niche and Connect with your audience
YouTube has billions of users and creating content to engage all the users is next to impossible. What's possible, however, for you is to identify your niche audience and to create content to engage with your niche audience.
Don't Step on too many boats at once, or you'll just sink.
It might sound obvious, but more often, I have seen my clients struggling with their YouTube views and subscribers. And the main reason for their struggle is their fluctuating video topics.
Follow these simple steps to know what works best for you-
List out all the possible domains

that you're comfortable working with.

Check if the audience that you're targeting is interested in watching the same.

You can do this by checking trends on YouTube, the number of views and interactions in all the domains.

Once you find your niche, start creating videos consistently.

You will organically gain followers who are genuinely interested in your videos in due time.
Rather than changing your theme and niche now and then, I suggest you should consistently work on connecting with your audience and excel in the quality of your videos in your domain.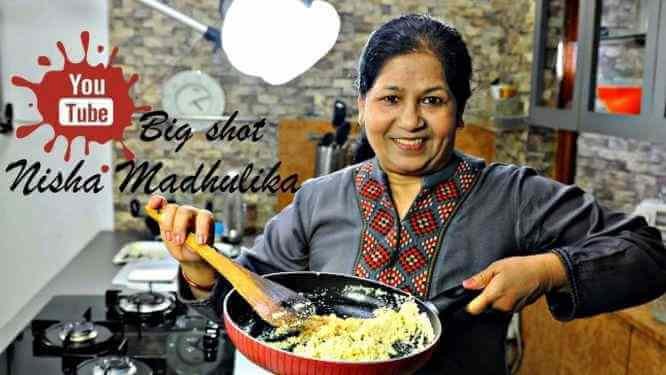 Source : https://www.youtube.com/user/NishaMadhulika
For Instance, Nisha Madhulika, followed her passion for cooking delicious vegetarian food without the use of Onion and Garlic, today she has over 9.3 million followers.
She creates regular content with most basic ingredients possible targeting the vegetarian demographic of India.

She is so passionate that she refuses to promote sponsored products to keep her channel user friendly.

Growing bit by bit. She is now a well known personality in India and serves as a consultant for leading restaurants.
2) Create Value or Nothing
The fundamental step in conquering the YouTube world is to create content that resonates with your audience. Make sure your videos have something valuable to offer to your audience so that they don't feel like they've spent their time in vain.
Creating relatable content is not a cakewalk. You need to persuade viewers to watch till the end of the video.
Let me explain how to get YouTube views by creating resonating content in the simple ways below-
Make your viewers feel

uplifted

. They are the reason you're working.

Use simple language

that is easy to follow.

Share your personal experiences and struggles to

make it relatable

.

Do not forget to a

dd more and more visual elements

.

Make your videos more interactive, You can do this by adding Call to Action (CTA) like asking them to subscribe your channel and hit the bell icon.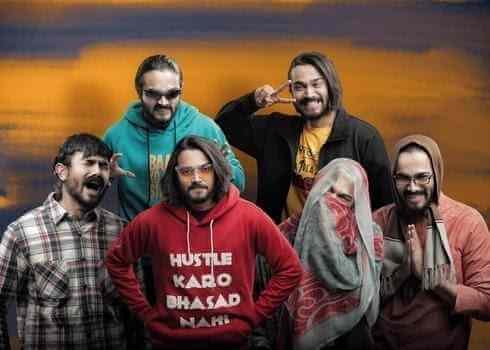 Source: https://www.youtube.com/channel/UCqwUrj10mAEsqezcItqvwEw
Talking about Resonating Content, BB ki Vines is the first name that comes to my mind. Bhuvan Bam creates epic Vines playing himself and his family and friends.

He never fails to address severe issues in the form of light hearted comedy which makes him an impeccable entertainer.
So let everyone relate to you by making content that resonates with them. Check out tips on How To Do Video Marketing To Grow Business Remarkably.
Now, let us move on to the more technical tips and tricks that will help you in increasing your YouTube video views drastically.
3) Enrich your Video Title
First Impression is the Last Impression.
It is also true in the case of your YouTube Video. One of the first things that somebody can notice while scrolling through YouTube is your video title. And thus you must master the art of writing Titles that can attract more and more audiences and get YouTube views.
Following are the proven ways that drive more clicks to your YouTube Video Titles-
Conduct thorough Keyword Research and make sure you include them in your video title.

Use Numbers. You can use

Numbers

in the following manner-

In the form of Percentages.

In the form of the Current Year.

In the form of Ages of Individuals featured in your video.

In the form of steps, you want to cover.
For Example, in case you're making a video on attractive Titles for YouTube videos, you could use Titles such as-
100% Proven Techniques to master YouTube Titles.

How to write YouTube titles in 2020

Learn How to write attractive YouTube Titles in 7 Easy Steps

Use more Brackets

Tag your Collaborators featured in your video. (if any)
4) Design Customized Thumbnails
The other most significant part of your first impression is the Thumbnail for your video. Have you ever started watching a video just because its Thumbnail looked very enticing?
It happens to all of us. I always recommend designing customized thumbnails.
Let me tell you the benefits of using customized thumbnails-
Suppose you use

vibrant colours, and bold text,

your target audience will surely notice your video.

In case your video is similar to some popular video, it has higher chances of being recommended.
Following are some tricks you must try to make your Thumbnail stand out-
Use

Close Up images of the individuals featured in the video

. It has been proven that the human element certainly drives more attention than just plain text.

Use

vibrant colours

, like Blue, Yellow, Orange, Green and Red.

Use your

essential text in Bold

and in contrasting colours.

You should also try to make it look like some of the popular videos in your domain to get featured in the suggested videos.
If you want to follow a specific theme for your videos, you can also keep the colour scheme similar for all your videos, to make your brand stand out as a whole.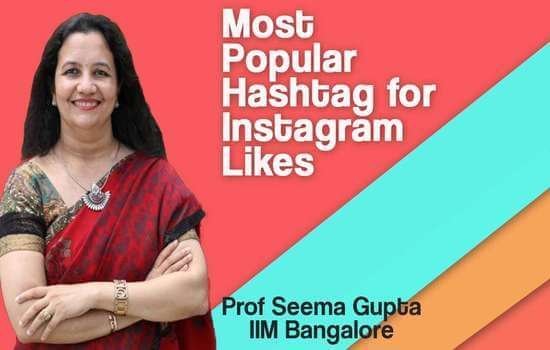 For Example, you can check out the Thumbnails I use on my YouTube Channel (Prof. Seema Gupta) 
5) Use relevant Tags and Keywords
The most overlooked and underrated aspect of YouTube is tags and keywords. Let me tell you that YouTube understands the content of your video through the tags that you use, and that is how it shows your video to your desired audience.
 Not using tags is like rowing your boat away from the shore. Now, you might say that you have no idea what tags to use and how to decide them, worry not.
You just need to look for keywords that suit your niche, and you can find those keywords using the help of Google Keyword Planner. Using this tool, you can generate up to even 500 keywords. Next, you need to research and experiment what works best for you.
Now while using tags, you need to remember using both primary and secondary keywords. First use the primary keywords, which are directly linked to your video and then use secondary keywords, the ones, which can also be used about your content.
Suppose you are making a video on Digital Marketing Budget Allocation and your video is in Hindi, you can use the hashtags like
#HowToBudgetForDigitalMarketinginHindi
#DigitalMarketingBudgetAllocationinHindi
#DigitalMarketingBudgetinginHindi
#DigitalMarkettingBudgetSettinginHindi
#DigitalMarketingHindi
#BudgetPlanningHindi
#DigitalMarketingKyaHai
Using these, you can get YouTube views for free.
( यूट्यूब मार्केटिंग | YouTube Marketing in Hindi)
6) Optimize the Video Length
According to YouTube's Discovery Optimization Tips, it is clear that the primary goal of YouTube's search and discovery system is to maximize retention time.
Thus, enhancing your total watch time will enable you to be discovered more on YouTube, and one simple way to do that is by optimizing the length of your YouTube videos.
According to the study by boostlikes.com, the following insights were drawn-
Short videos gain a lot of views but are not able to contribute effectively in the watch time, thus affecting the channel discovery.

Longer videos of more than 10 minutes aren't able to get as many views, but significantly affect the watch time if the viewers are hooked.

Videos of more than 60 minutes get the minimum number of views, but work wonders for increasing the watch time.
Thus there is no definite length of videos that need to be posted on your channel. What I recommend you, is to experiment with the length like trial and error and find out the optimum length required.
7) Don't Forget to add Cards and End Screens
If you want your audience to jump from one of your more popular videos to one of your unnoticed videos, you need to add Cards and End Screens.
 Cards are the notifications that appear on your screen while watching a video. They serve as a tool to drive your traffic towards your channel, videos, your blog or website and can even be used for polls. 
You can add a maximum of Five Cards per video, but I suggest not overusing them, to create a viewer-friendly experience.
Here are the steps to add Cards to your video:
Click on your channel icon at the top right of your YouTube page.

Select Creator Studio and then click on Video Manager

Click on the video to which you need to add cards.

Click the dropdown arrow, and then choose cards

Click on the add card and select the kind of Card you want to use.

Format your Card as desired, place it when you want to appear, and you're good to go.
End Screens can be added within the last 5 to 20 seconds of your video and serve as an essential tool to increase your watch time by directing your audience to another video. It will encourage your viewer to explore all aspects of your channel.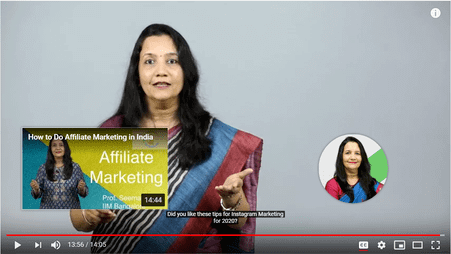 8) Organize your Videos in the form of Playlists
Once a viewer discovers your video and is interested, the first thing he/she does is check out other videos from your channel.
So Just like you keep your Home neat and presentable for guests, it is crucial to keep the more engaging videos structurally, so that viewers can jump directly to your most popular videos and finally decide to subscribe to your channel.
You can do this by creating Playlists. Let me tell you the benefits of Playlists-
By creating a playlist for popular videos, you increase your subscribers.

You can sort your videos in the order of highest audience retention.

You can decide which kind of content you need to focus on by comparing the Playlist Exit Rates from various playlists.

You can also increase your views per playlist and average time per playlist.
These measures, no matter, however small, work wonders when it comes to conquering the world of YouTube. And this is what differentiates successful YouTubers from the struggling ones. All you need to do is pick your side.
9) Share Videos on Social Media Platforms
If you are just creating regular content without promoting it, you might as well stop putting so much hard work into the videos.
 For the YouTube algorithms to function correctly, you first need some engagement on your videos, and in the beginning, you would need a little push to increase your views, likes and subscribers. Be relentless and use all the social media platforms to your advantage.
 You can use Facebook, Twitter and Instagram to promote your channel in its earlier stages by posting the links to your videos. Here too, using appropriate hashtags is a must. To get a detailed insight on how to use hashtags on Instagram, read this article – Easy Tips on Hashtags for Instagram Likes.
Even platforms like Quora are an excellent source to market your YouTube content, especially if your videos provide answers to some user-specific questions.
10) Double your views by Collaborations
One of the most significant ways to double your views is to reach out to other YouTubers, Content Creators or even social media Influencers for a collaboration.
 You may be skeptical about promoting someone else's content on your channel. Still, if you look at it the other way around, your collaborator will promote your video to promote themselves, and as a result, you can manifold the number of viewers for your videos.
Collaboration may include any of the following-
Guest Appearances of Public Figures or Celebrities.

Crossovers between channels having a similar niche.

Mash-Ups with other YouTubers and Content Creators.

Interviews of Famous Personalities.

Promotions of a particular brand or service.

Recommendation by a well-known company.

Getting featured in a popular blog, etc.
 You can see the possibilities are endless.  You need to look for opportunities and build a strong network with fellow YouTubers. Instead of thinking of them as competitors, you should perceive them as an Inspiration and always try to grow together.
For Example, Famous comedian, Tanmay Bhat is well known for shooting vlogs with other Famous Personalities and comedians. Even Lilly Singh aka Superwoman is infamous for Collaborating with celebrities, with her particular segment '12 collabs of Christmas'.
11) Hook your audience with Giveaways
There's no greater satisfaction than the satisfaction of Giving Back.
 If you are already in a comfortable position in your YouTube career, you must agree that your viewers are the greatest asset that you have. 
So, if you have enough resources, you can

plan some giveaways to hook your audience

, and even increase their engagement with your channel.You can also hold competitions and contests where you can interact with viewers through comments and ask them to share your video with a specific hashtag to win the prizes. It will help you in gaining recognition and strengthening your value as a brand.
 You can even create

customized merchandise to promote your YouTube account

like T-Shirts, Hoodies or Bags. There's nothing better than some low-cost promotion. All eyes on you… sounds like a deal to me.
 You might have noticed Technical Guruji, Gaurav Chaudhary announces a lot of Giveaways, which always keeps his users engaged and his channel growing. Who doesn't want Gadgets for Free?
If you are struggling with stagnant subscribers, here's a bonus for you : Get 1000 Free YouTube Subscribers | Easy Steps
Things To Remember
Do not expect to be an overnight YouTube sensation; it takes years' worth of hard work that looks to you like an overnight success.
Be Patient. Learn from your mistakes; With time, you will master the art. It's all about your determination and consistency.

Take Feedback Positively.

Build trust with your audience and create uplifting content.

Do not hesitate to read this article time and again to make sure you're not skipping the necessary steps.

Share. It is essential to share your struggles with your fellow YouTubers. Learn and Inspire one another.

I hope this article could provide you with what you were looking for. Try all these tips today, and get ready to witness the drastic rise in your YouTube views. I know you can do it, keep up the hustle!
And now I would like to hear from you! Which strategy from today's post are you excited the most? Or maybe you have a doubt about something you read. Either way, let me know by leaving a comment below.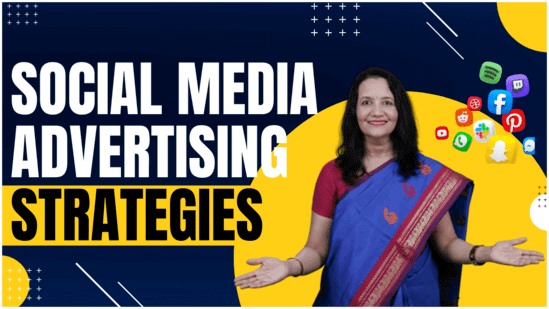 Spread the loveAccording to a study, an average person scrolls close to 300 feet of social media content every day. That's the height of Qutub Minar! Thinking about the amount of time that we tend to spend on social media daily, I find it quite believable. The main idea for social network advertising is to
Read More »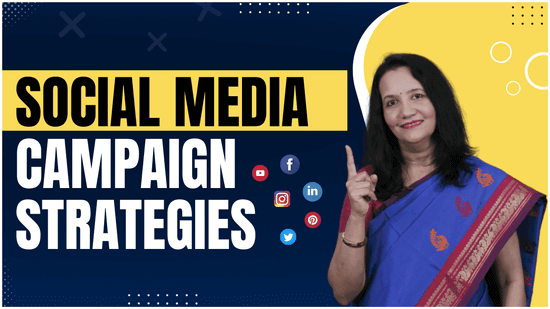 Spread the loveDo you want to create social media campaigns that will make your brand a sensation? Read these five strategies to grow your social media and blow your audiences' mind.Social media campaign is nothing but a series of coordinated activities aimed to promote your product or raise brand awareness in a community. We all
Read More »
Do you want to create excellent landing pages? Do you want to cutdown the cost required to hire a webpage creator. Read the article to know about SeedProd, an excellent landing page builder plugin for WordPress.
Read More »
HERE IS HOW I CAN HELP YOUR BUSINESS GROW
Don't just stand by and watch others make millions! Jump in and leverage digital marketing to skyrocket your business!
Views on your YouTube videos are as important as the number of stars or ratings for a movie, product or service. And that is because the number of views on the video speaks of its credibility and quality of content. Check out this article to know creative ways to get youtube subscribers.
Success cannot be bought with money. Please don't ever be misguided by the services that claim to provide you with YouTube views in return for money. The logic behind this is simple-
The bot-detection algorithm on YouTube is getting better every single day, thus there's a very high risk of your video getting removed.
YouTube users are pretty smart in identifying fake views by comparing the number of Likes and Comments with the total number of views.
It makes your channel more vulnerable to being either reported or worse, your account being suspended.
You will only gain views and no real subscribers
The purchased views being due to bots, you won't be capable of targeting the actual audience in your niche, which defeats the whole purpose of creating a YouTube channel in the first place. Along with the views, you can increase the Youtube subscribers Check out the article to get 1000 free Youtube subscribers.