Marketing has one goal; it's to satisfy the consumers needs and wants at the moments that most influence their decisions. So here comes Integrated Marketing Communications (IMC) in picture; these are coordinated, consistent means by which firms attempt to inform, intent, persuade, and remind consumers directly or indirectly about their products and brands.
 The goal of IMC is to unite all aspects of marketing communications so they work together efficiently and effectively.The communication integration model involves 4 criteria for the effectiveness of the IMC system –
1. Coverage
 It forecasts the reach of the promotional activities to the unique potential consumers who are not aware about the brand or product still. The reach to the potential consumers should be maximized using various marketing channels but in the same case overlapping between the different marketing channels should be avoided.. For example, if a customer has seen a particular advertisement on any of his social media account then it should not appear again on some other account.
2. Cost
The cost of overall promotional activities should be minimized. The most effective and efficient marketing channel should be used to reach the audience at minimum cost.
3. Co action
 This means that using different marketing channels in such a way that they are sequential in nature and complement each other so that the message being conveyed is binding in nature. For example, the promotion run on TV for a clothing brand might showcase the quality of the clothes and how they support women of rural areas by giving them job of stitching might show their concerns towards society and support towards women empowerment.
4. Congruity
 Different channels of marketing used to promote a product so the ultimate message being conveyed from all the channels must be consistent with the product's USP. For example, though the advertisement for bike brand Yamaha is done from different marketing channels it should convey the ultimate message of speed from all the channels of marketing. After having examined the marketing communication mix let us see how AIDA model can be applied to digital marketing.
The goal of an advertisement is to create awareness among consumers about the product, generate interest among them so that they have a desire to try the product and finally to spur them into action to buy the product. This has been put in an acronym form "AIDA".
AIDA Model:

 
The AIDA Model, which stands for Attention, Interest, Desire, and Action model, is an advertising effect model that identifies the stages that an individual goes during the process of purchasing a product.
Awareness:
 This is the first step in buying process, to create recognition about the brand and product in consumer's mind. Digital marketing plays a vital role at this stage as some channels of digital marketing such as social media advertisement, SMS, E-mail marketing, etc. are very helpful in promoting the brand or the product.
Interest: 
Just awareness is not enough; consumers must be interested in buying the products and to know more about the brand. In the funnel model this stage has large number of brands and consumers will choose from it the brand they are aware about and are interested in.
Desire:
 Consumers develop a preference towards certain brands and products depending on the evaluation they have done on the competing choices. The evaluation can be done using inputs from reviewers, peers, retailers, influencers, specialists, marketer, and competitors. Few digital channels which are more apt in this stage are community forums, blogs and review rating websites.
Action: 
This is the final stage in which consumers purchase the product which they prefer. Brands generate revenue in this stage and this stage is the outcome of various promotion efforts. Having conveniently located outlets and e-commerce facility will make it easier for consumers to purchase the product. Marketer should ensure that all the hurdles are removed and consumers find the right product, at the right time and at the right price.
The traditional AIDA model had only four stages as the marketers did not pay attention to post sales stage. So, this is the fifth stage in AIDA model where the consumers become loyal to the brand or product and tend to purchase it and refer to others as well.
Advocacy:
Consumer's experience satisfaction or dissatisfaction for a product post sales. Based on their experience they spread the word of mouth to their friends, family or colleagues or post a review on social media. If consumers are highly satisfied, they become loyal to the brand or the product and tend to buy it again in the future.
Take a look at some of my articles on Digital Marketing like Biggest Digital Marketing trends, Top tools for Digital Marketing and Grow your business using Digital Marketing.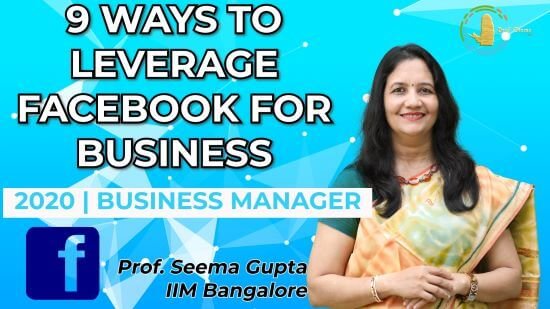 Make the most of your Social Media Marketing strategy by leveraging Facebook for your business and grow exponentially.
Read More »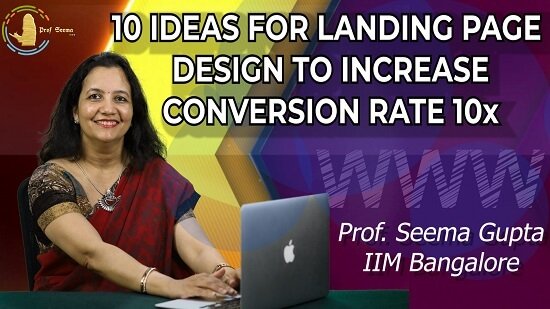 Transformational ideas on how to create the best landing page design and how it can help your business grow by multitudes.
Read More »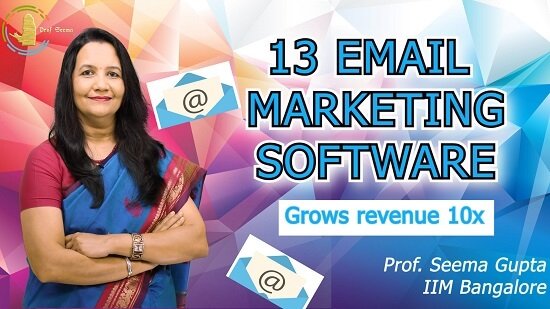 Learn to Automate your email marketing campaign like a pro using latest email marketing software to explode your business.
Read More »
HERE IS HOW I CAN HELP YOUR BUSINESS GROW
Don't just stand by and watch others make millions! Jump in and leverage digital marketing to skyrocket your business!