Do you feel overwhelmed by the content of digital marketing? If you want to kick start or refine your strategy, then there are few facts of digital marketing that you need to focus on:
1. Search engine optimization
Search engine optimization (SEO) refers to the process of improving your website or app's discoverability to users of a search engine. This is a powerful way to get more traffic to your website because you don't have to pay for incoming traffic into your website. It comes organically. 
In this, you need to particularly focus on the overall SEO score and the tool will also highlight the parameters within SEO where your company, your products or your services are lacking.
1.Domain Authority Score (DA Score):
We should target for a domain authority score of 85 and above; and tools will indicate your number of backlinks. Also, it will indicate the quality and number of domains from where you have got a backlink, which is one of the key determinants of domain authority. 
2. Search query report: 
What are the keywords that users usually search for? Also, are these the keywords that you are running for the paid campaigns? Google's Search Console will give you the query report which gives you fresh insights into what users are looking for and typing in search engines. 
2. Performance of paid campaigns
As a lot of dollars are spent in running paid campaigns, what you need to focus on is: 
1. Quality Score:
It indicates the quality of your keywords or your ads. A higher quality score means that your keywords or ads are of better quality and are likely to generate better traffic and brand recall. 
 2. Relevance score:
This is similar to quality score, but only differs in terminology and they are used for different platforms. The target for both should be to get a score which is 8 and above out of 10.
3.  Cost per result:
Now the result depends upon the marketing objectives that we set out for. So, objective could be to maximize clicks, maximise leads or to get conversions or app installs. Now, key metric is the cost per result which drives your cost efficiencies and ROI. 
Returns on ad spend:

So what is the return amount you are getting for every marketing dollar that you spend

? If

you are spending 100 dollars for running a marketing campaign on digital, then how much sales you are getting out of those 100 dollars? So if it is 500 dollars, then return on ad spend

is

5 times of your ad spen

d

.

Social media management

:

In social media, the main thing is how much engagement is happening; so keeping an eye on the number of likes, shares, comments or favo

u

rites, re-tweets as a percentage of reach becomes very important metric to closely monitor within social media. One can also wonder the economic value per visit from social media.

K

eeping a close monitoring on economic value per visit by looking at how much traffic is coming from -- say Facebook, LinkedIn or Twitter and what is the total conversion value from each of these traffic sources. Also, when you divide the total value with the number of visits, you get economic value per visit from each platform.
4.  Performance of owned assets
It could be the website, app or any other microsite.
 I. 
What is the popularity of your website or apps? How many unique users or how many page views website has? How much overall time people are spending on the site? What is the country rank? What is the global or category rank?
II. Business outcome:
Within that, how much is the average order value or what is the conversion rate?
III.
How well are you able to retain the customers? How many are first-time visitors? How many are repeat visitors? Within that how many people are visiting and at what frequency? What is the time interval between their visits? Google Analytics is a simple tool to help you track these metrics. 
Don't forget to check out some of my other articles for some amazing tips and tricks in Digital Marketing like -- Digital Marketing Strategy and Planning, How to budget for Digital Marketing and Best Digital Marketing tools.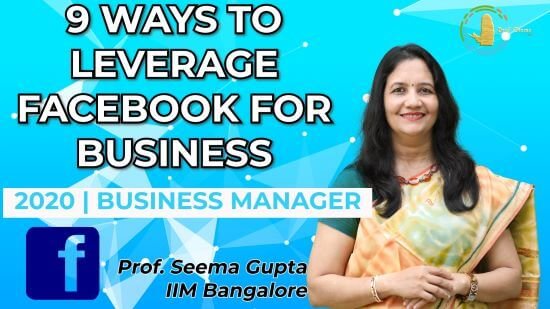 Make the most of your Social Media Marketing strategy by leveraging Facebook for your business and grow exponentially.
Read More »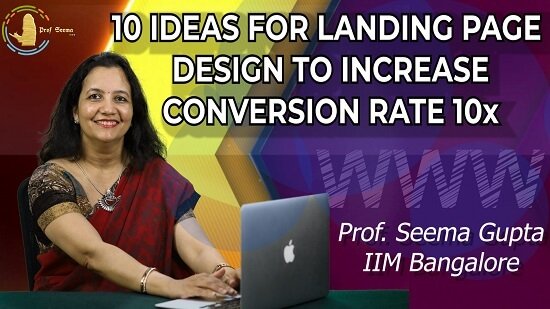 Transformational ideas on how to create the best landing page design and how it can help your business grow by multitudes.
Read More »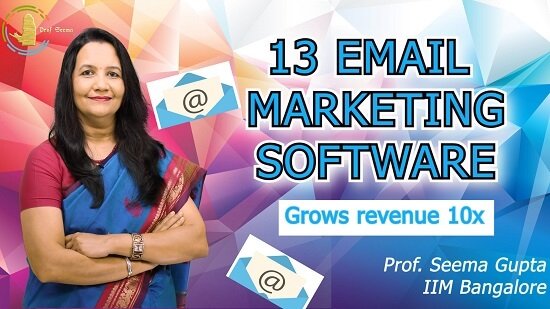 Learn to Automate your email marketing campaign like a pro using latest email marketing software to explode your business.
Read More »
HERE IS HOW I CAN HELP YOUR BUSINESS GROW
Don't just stand by and watch others make millions! Jump in and leverage digital marketing to skyrocket your business!