Digital Marketing opportunities are growing day by day, and everybody wants to be a part of it. It is like joining the Indian Cricket Team.  Everyone wants to wear the blue jersey of the Indian Cricket Team! This article will tell you about jobs in digital marketing, salary, growth, and freshers' future.
Top 4 reasons why Digital Marketing future is promising
All businesses today require websites and want to assert their online presence. More than half of the world's population is on the internet. 
Digital marketing is cheaper and more cost-efficient.
Companies are now focusing on getting close with their customers through digital marketing platforms. The closer you are with your customer, the more they shall trust your brand!
Small businesses are moving to social media platforms to generate transactions and reach a larger audience.
To help businesses bring the above-mentioned digital transformation, there is a need for a Digital Marketer.
Scope of Digital Marketing in India
Digital Marketing experienced rapid growth after the announcement of digital India by PM Modi in 2015. About 45% of the Indian population uses the Internet, and by 2023 the number of internet users in India is likely to reach around 666 million!
Today, we all are living the so-called 'Digital lifestyle'! In a population of 1.3 billion, there are around 550 million smartphone users. Digital ads expenditure is INR 266 billion in 2021. As per Statista, the market size of the Digital Advertising Industry will double by 2024.
This growth will create lots of opportunities in the coming years!
The scope is surreal! More apps are getting launched in different industries for easy accessibility of users.
Since the outbreak of covid-19, even the tiny kids have started attending schools online! Many people began their YouTube channel and created content during lockdown to earn money online. You can read my article to know ways to make money online.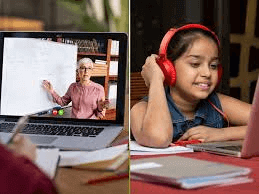 Digital Marketing is a new MBA today
I am sure many of you today must be thinking about whether to do an MBA to get into Digital Marketing or to do some courses online in the industry.
Let me explain to you that the MBA has its value as you will learn management skills. If you do an MBA in marketing, you will know the concepts of marketing, strategies, and its synergies with other functions.
MBA in marketing will help you do digital marketing better, as you already know about the core concepts of marketing, and you can use them in Digital Marketing. However, if you are not an MBA in marketing, don't worry; you can still learn Digital Marketing!
These days everyone is learning digital marketing, from a school pass out to a retired person!
If you want to kickstart now, you can opt for my digital marketing and social media marketing Bootcamp courses.
Roles & Opportunities related to Digital Marketing
Digital Marketing Executive / Manager
Social Media Executive / Manager
Content Writers or Content Marketing Executive / Manager
Search Engine Optimization Specialist
Search Engine Marketing Expert
Email Marketing Specialist
Digital Sales or Business Development
Graphic Designers
Web Developers
UI/UX Experts
There are so many other market opportunities related to each niche, like landing page specialists, sales funnel specialists, Virtual reality/augmented reality specialists, etc.
Further, AI (Artificial Intelligence), Machine Learning, and Big Data will create more Digital Marketing opportunities!
Salaries in the Digital Marketing Industry
I am sure you all remember the movie 3 Idiots' interview when the interviewer asks Mr. Raju Rastogi about the pay!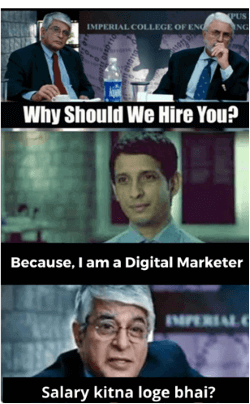 You should know the salary range for the designation and profile you are applying for with an organization.
Digital Marketing's growth has given opportunities for many different kinds of roles, ranging from Digital Marketing Manager, Social Media Expert, Search Engine Expert, Graphic Designer, Account Manager, Media Planner, UI/UX expert, Email marketing Expert, and Business Development.
I have given below the tentative salary figures in INR for different roles of Digital Marketing in India. The salary structure is based on a survey of various job portals.
| | | | |
| --- | --- | --- | --- |
| Roles | Beginner | 1-3 Years | 3-5 Years |
| Digital Marketing Executive/Manager | 20,000 to 25,000 | 25,000-45,000 | 45,000 to 70,000 |
| Social Media | 15,000 to 25,000 | 25,000 to 40,000 | 40,000 to 50,000 |
| Content Writer | 12,000 to 20,000 | 20,000 to 40,000 | 40,000 to 60,000 |
| SEO | 10,000 to 15,000 | 15,000 to 30,000 | 30,000 to 50,000 |
| Copywriter | 12,000 to 20,000 | 20,000 to 40,000 | 40,000 to 60,000 |
| Graphic Designer | 12,000 to 15,000 | 15,000 to 25,000 | 25,000 to 50,000 |
| Account Planner | 18,000 to 25,000 | 25,000 to 35,000 | 35,000 to 60,000 |
| Digital Planner / Buyer | 25,000 to 35,000 | 35,000 to 45,000 | 45,000 to 60,000 |
| Business Development / Sales | 25,000 to 30,000 | 30,000 to 50,000 | 50,000 to 75,000 |
Now that we have looked into the roles and salaries let us see how to make a pathway to reach them!
Learn and Learn
You need to learn the skills required to get into Digital Marketing. The field is vast, so you first need to know how the digital marketing ecosystem works, and then you can select any one stream.
To learn Digital, you can join any introductory course first by any Digital Marketer online, or there are so many platforms offering free learning!
There are many free courses available on Udemy, Linked In, and Coursera, but I strongly recommend checking the below-given courses to get certification and learn.
Facebook BluePrint Certification
Do Practical
Practice makes a man perfect! If you start from scratch, you might not possess the skills in demand for the job you are applying for, but you can develop them. Do some work for free to add value to the business of various small organizations.
Take small assignments as a freelancer for free. Try and use your digital skills and work for a month or two rather than searching for a job. Practicing shall give you confidence, and you may be better at the job!
Present your work to a company wherever you are applying for a job. Showcase to them how you have added value to a small organization with your Digital Marketing Skills. It will help you to gain your confidence, and you may get a good job.
Networking
Networking is the best way for you to get into the Digital Marketing industry. The more people know you, the more jobs you are going to get!
While networking, you meet people from the same industry or area of interest. You can join different social media groups on LinkedIn or Facebook like  Digital Marketing A to Z. Social Media is a brilliant networking platform! You shall be exposed to a large group of the audience!
Blogging
With a blog, you will also gain skills like SEO for content and social media by sharing. Research keywords and write a blog by referring to these keywords and some other articles.
Personal Branding
Today, social media and web presence is essential for personal branding; if you don't have a website, it's okay, you can also enhance your branding with social media profiles.
Almost everyone sees your profiles online before recruiting you. Most of the recruiters check the LinkedIn profile first before they call or hire any candidate.
As per the Manifest 2020 recruitment survey, 79% of HR professionals have rejected candidates' jobs due to inappropriate content on social media.
LinkedIn is the best platform on social media for personal branding, especially for job seekers. Further, you can write content about specific industries or skills, which can easily be visible to recruiters, and you may end up getting calls for that particular role.
If you need some tips on LinkedIn profile building, read about Build a Professional LinkedIn Profile in 11 Steps.
Specialize in One Function
Today, there is a demand for specialized professionals in Digital Marketing. There are so many digital marketing jobs for freshers in the market.
Be the best in one set of Digital Marketing specialization rather than doing everything. You either have to be an action hero, or comedy hero, or a villain. Choose your role like a movie character.
So, if you love action, it's better to be an Action Hero. The same goes for Digital Marketing. If you love writing, you can focus and learn more about content writing and getting a job in content.
As you love content writing, you can get specialized in this set of skills. By doing what you love, you will enjoy each day of working and challenges.
Internship or Job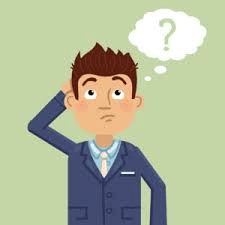 Here, at a fresher level, you can get two kinds of –  one is directly a paid job at the initial level, and the other is an internship (paid or unpaid). I will always suggest going for an internship because you will get more exposure to the skills required in Digital Marketing than in the job.
In an internship organization or people, don't set expectations from you. Hence, they ask and allow you to do different tasks within the department, and also people try to get maximum work done from you, so here you can learn a lot.
Whereas in the fresher level job, the organization gives you a specific task and expects you to perform well and provide productivity. Here you will work for one kind of role only, and it may be troublesome for your long-term career.
Last, whether you join as a fresher or as an intern, keep up to date with knowledge and things happening in Digital Marketing. You can select 2 or 3 skills in Digital Marketing and work on them as you can't learn everything in Digital Marketing as it's too vast.
Getting a Full-time Job Vs. Freelancing
Are you tired of working on a fixed 9-5 schedule? As a digital marketer, you can get rid of the good old monotonous life! You can sit at home or operate from anywhere in the world to be successful!
In Digital, you have many opportunities to work as a freelancer and work as per your schedule and comfort. To do any work in Digital Marketing, you just need two things: laptops or pc and Wi-Fi.
You may feel secure and safe in a full-time job as here you get a fixed salary and other perks, whereas you have to struggle for clients in Freelancing.
Many times, many people in jobs relax and don't keep themselves updated with market trends.  As you don't feel challenges each day, so you become comfortable with the situation.
Whereas in Freelancing, you have to be on your toes all the time! If you do not update yourself, you will be out of the market, and your competitors will win. If you are serious and work consistently and update yourself with the market and win clients, a freelancing career is safe and fruitful.
So, to do Freelancing or opt for a full-time job, that is a person's own choice.
As we read above, Freelancing, unlike a regular job, is quite uncertain, insecure, and challenging! But you can still ace it if you know the right techniques! Let us learn some of the freelancing tips so that you can become successful eventually!
How to get into Freelancing:
Getting into Freelancing is not that tough, provided you have the required skills. Freelancing opportunities are growing in India now, as the COVID situation has given rise to the Gig economy.
Read about Foolproof Strategies for Digital Marketing Business
Five easy tips to get into Freelancing:
●      Select your niche:
Don't be the jack of all trades! Start by learning small. Among so many Digital Marketing skills, you can focus on one or two skills, specialize in them and try to master those skills. If you are a specialist in one or two skills, you will get more opportunities to be known for that niche. It will help you, and you can get freelancing work quickly.
●      Create an Online Portfolio:
Creating an online portfolio is like your resume to the clients! You can create an online portfolio on your website. If you do not have a website, you can post your work on social media or any other freelancer website.
Your online portfolio will help you get more clients.
●      Freelancing Websites:
There are too many websites available online to get freelancing work. You can register yourself on sites like Fiverr, Upwork, digitalmarketer.com, Freelancer, etc. You can write on these websites, and you have to do bidding to get the work.
These websites will help you get the work from across the globe. You also don't need to worry about the payment part. These platforms are authentic and assure you of your payment after their commission deduction, as their business is dependent on your business.
●      Reach out to your contacts:
Once you start your freelancing work, it's better to take free or small projects from known individuals. It will help you create your work portfolio, and later on, you can present or pitch that work to clients for new business.
To get freelancing work, you can reach out to your contacts for freelancing work, or you can publish content on social media.
Start your work at a lesser price initially.
●      Collaborations:
You should collaborate or team up with other like-minded buddy freelancers. Suppose you are getting a client to work for a website, but you are a social media specialist; you can't afford to lose a project.
It would be best to build a team with other freelancers; it will help you work on more projects and increase your exposure to the market. It will not help give you more revenues, but it will increase your confidence in handling clients and delivering work.
With that, we come to the end of the article!
Please comment with your views and queries about Digital Marketing, Digital Marketing Jobs, and careers in India. Tell us your experience of job hunting in Digital Marketing, tell us which job profile in Digital Marketing attracts you most and how you are preparing for it today.