Wondering how to run a YouTube giveaway? Looking for YouTube giveaway ideas you can adapt? In this article, you will learn tips and inspiration to conduct a successful giveaway.
People love anything free of cost!
Whether it's a buy-one get one free or fifty percent off on the total bill, all of us love the chance to seize some free swag.
As an influencer, you get a chance to push your audience's desire to get something valuable for nothing. It is the most powerful tool at your disposal.
The vision and mission of marketing on YouTube is to build a community. YouTube Giveaway contests are one of the best ways to achieve that. Giveaways are the major 'clickbait' content that has proved to be one of the most successful strategies to generate potential leads. They help viewers interact and feel associated with your brand.
During recent times, Clickbait has further evolved to be Like bait, follower baits, subscription bait, etc. As an influencer, you can master the art of affiliate marketing. In this article, we will share key tips and excellent strategies for hosting a contest on YouTube. We will also learn the YouTube giveaway rules and offer creative content ideas for a great start.
You can easily use giveaways and similar promotions on YouTube to build a strong fanbase and reach new potential customers. We will walk through the marketing basics you will need to consider while launching and promoting a new giveaway, examples of successful strategies, and how they impact your YouTube Channel's growth, as well as some advisory guidelines on pitfalls you need to avoid.
What are YouTube Giveaways?
YouTube Giveaways are limited-time promotions in which influencers and brands promise to give away one or more products/services for free to lucky entrants according to a specified set of criteria.
AN EXAMPLE OF A GIVEAWAY ON YOUTUBE
If you spend a considerate amount of time on YouTube, you might have probably seen a bunch of giveaways in action first-hand. According to the trend, small businesses and household name brands use YouTube giveaways as a tool to create buzz about a brand-new product line, grow their channel, or reach a new potential audience.
Sometimes, the price discounts are fantastic, while at other times they may be insignificant. As an influencer, regardless of what you are giving away, a YouTube giveaway can be a great way to increase sales and customer engagement.
Read my article on How to partner with other YouTube influencers.
Now That You Are Excited to Get Started, Let Us Understand Youtube's Giveaway Policy, Laws and Regulations.
Usually, many influencers tend to ignore the official rules for running promotions on YouTube.
Following the rules and regulations of YouTube's giveaway policy is essential for a successful giveaway. For instance, employing a copyrighted content can result in your video being flagged or removed. In a more serious situation, you can see your video de-monetized.
Let me walk you through the policies YouTube has on running promotions and contests.
General Restrictions and Requirements:
You must commit to abide by YouTube Community Guidelines, YouTube's Privacy Policy, and Terms of Service.
Don't violate the copyright or third-party rights of users.
It must be absolutely free to enter the giveaway. You must check the lottery laws in the local jurisdiction.
You and any third party must not manipulate metrics on the YouTube service, including numbers of views, dislikes, likes, or subscribers.
YouTube also requires users to release YouTube from any liability related to your contest. You can do this by adding a notice in your official contest rules.
Your Official Contest Rules:
You must have a set of "Official Rules" which:

Include links to the YouTube Community Guidelines and indicate entries that do not comply will be disqualified.
State all disclosures required by all applicable federal, state, and local laws, rules, and regulations, including U.S. sanctions.
Are wholly compliant and consistent with the YouTube Terms of Service.

Your contest must be conducted, and all prizes awarded as outlined in your Official Rules.
You're responsible for your rules and all aspects of your contest administration.
Your rules must clearly state that YouTube is not a sponsor of your contest and require viewers to release YouTube from any liability related to your contest.
You must include a legally compliant privacy notice in your Official Rules. This notice explains how you'll use any personal data you collect for the contest and adhere to that use.
NOTE – The information displayed here is not legal advice. It is only for informational purposes. We suggest you seek legal advice in your jurisdiction for running a contest.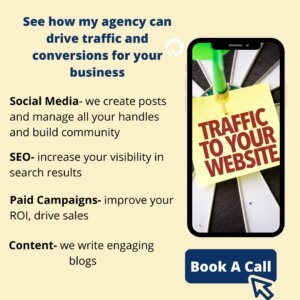 Youtube fake engagement policy
YouTube is strictly against anything that inorganically increases the number of likes, views, comments, or other metrics. Content that merely exists to incentivize the audience for engagement is prohibited.
If your content or channel does not follow this policy, it may be terminated and removed from YouTube.
Hence, this means, if you have a contest plugin on YouTube, you must use it to ask viewers to subscribe, like, comment, or view your video.
Also check my article on Amazing ideas to explore in the World of Youtube Shorts.
Watch my video for awesome tips to increase the views.
Now that you know the requirements and restrictions for running a contest, here are the strategic steps to take to run a successful giveaway on YouTube.
How to Run a successful YouTube Giveaway
Okay, so you have decided to take the plunge and run your first YouTube giveaway.
Now you have to set up and run your giveaway
Choose an Exciting Prize!
Before you start running your YouTube giveaway, you need to decide on a substantial prize for the lucky entrants to win.
Usually, influencers announce giveaways to celebrate milestones like anniversaries, 100k subscribers, or introducing a new product.
When you decide on a prize, make sure it is exciting enough to entice people to enter your giveaway. Choosing an amazing price is a balancing act. You need to ensure people have enough incentive to enter your channel's giveaway by offering something attractive but without taking a loss on the product you choose to give away.
Read my article on How to use influencers effectively for better marketing.
Decide the Criteria
For your Youtube giveaway, choose a few criteria like this –
Eligibility. Who can enter your giveaway?
Location. It's an international giveaway, or is it only Indian entries?
Entries. How many times can one person enter, or will you permit daily entries?
Submission. How long can video submissions be? What should be the criteria for image submissions?
Timing. What are the start and end times or dates for the giveaway?
Winners. How are winners chosen, and when will the winners be announced?

The main objective of a giveaway is to boost sales, gain exposure and grow your subscribers. That is why subscribing to a channel is always the primary entry criteria.
Similarly, choosing a suitable giveaway prize, deciding on the entry criteria for your YouTube giveaway is about balancing. You need to ensure that anything you ask of new potential entrants will help you achieve your basic goal, but you cannot ask too much of your audience. This will risk limiting the size of a huge entry pool.
Pick A YouTube Giveaway Type
Sweepstakes. This type of contest offers many ways for people to enter. It might be hard to track everyone's entries on YouTube, but with a WordPress plugin's help, you can automate this by checking on individual user's actions.
Partner collaborations. Here, you have the chance to collaborate with a brand or another YouTuber so you can pool two sets of audiences. Just ensure the ways to enter your contest results in real and genuine engagement.
User-generated content. Get your audience involved and interested by asking them to reply to your video with a video of their own.
Video voting. Give your followers the authority to decide by having them vote on video submission. You can use this with the previous point and use the surveys and Pools Action to help them choose.
Create the perfect clickbait youtube thumbnail
So, you've done all the base work, and now you are ready to launch your YouTube giveaway. Before you do this, you will need a clickbait YouTube
thumbnail
The "perfect" YouTube giveaway thumbnail will vary widely from one channel to another. However, there are a number of items that every YouTube giveaway thumbnail should include. These are:
A strong and colorful image to serve as the base for the thumbnail.
Efficient use of text and purpose of the giveaway.
As you can see, the main image of the thumbnail features a colorful, bold visual as well as text announcing the giveaway.
While there are no rules about creating YouTube thumbnails for giveaways, it is worth considering your thumbnail from the audience's perspective. If you are giving away a specific product, it is wise to include an image of that product in your announcement thumbnail.
Once you're happy with your thumbnail, publish it and start the clock!
Promote Your Giveaway
When you are learning how to do a giveaway on YouTube, it is all too easy to forget about how you are going to promote it.
Alongside the standard entry you can include a, refer-a-friend action that encourages natural viral sharing and earns users extra entries.
But to bolster those great efforts, you can take some of the promotional steps:
Announcement video. Record and post a video on your YouTube channel announcing your giveaway, the prize, and how the audience can enter. Ensure you include a powerful CTA to create a sense of urgency.
Older videos. If you have any older videos that generate a great deal of traffic, use YouTube cards to promote and highlight your giveaway. Just remember to remove them when it is over.
Social media. Promote your giveaway across your other social platforms like Instagram, Facebook, and more to maximize engagement and reach.
Email list. Your email list may not know about the contest, so share it with them also. They are much more likely to enter since they have already taken action to subscribe to your email list.
To make sure your contest is successful, consider posting regular update videos on your YouTube channel. This will keep the audience engaged and eager to find out the end results.
Read my article to know How to increase views of your YouTube videos.
Wrap Up Your Give Away
Now that the contest is over, you will need to wrap things up.
Begin by announcing the winner in a new video, so your audience knows for sure that it is not running anymore. You can include details and analytics on how many people entered and other important results.
When you have contacted the winner to deliver the great news, turn your attention to measuring your analytics and contest results.
To do this, you can look into your YouTube video analytics and record the number of new views, likes, and new subscribers you have gained.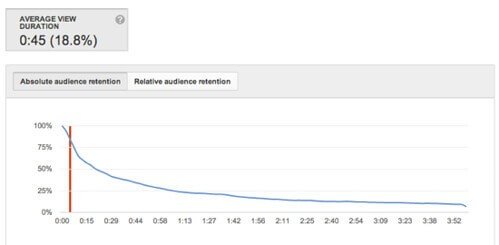 It seems pretty straightforward: Give users free products, and you shall be greatly rewarded!
Indeed, customers love free giveaways but simply giving products at random will not give you the desired results.
You have to give your YouTube giveaway campaign some thought to ensure that it does the job for you and meets your marketing and sales goals. Whether handed out using contests or as a reward for making a certain purchasing decision, promotional giveaways can help you grow your fanbase significantly and increase engagement.
Here are a few lessons to learn and mistakes to avoid while announcing your giveaway –
Do – clearly state the rules —As we have briefly covered above, there are some rules and regulations you have to be aware of before launching your YouTube giveaway, so make sure you are not doing anything that might be illegal or unethical. Please make sure to be completely explicit with rules and expectations. Of course, you should always honor the commitments once your giveaway is over.
Don't – give out apparel—Everybody loves a free T-shirt; we do not deny that. Clothing is difficult to size for a set of audiences. It is best to stick to items that can be used rather than worn. The goal is to give out items that will make impressions.
Do: use all social platforms—By the basic nature of the social media giveaway, you might be tempted to stick to a single platform. Usually, YouTube giveaway contests work by users sharing and liking a post for a single entry. My best advice is to promote on all other channels but include more than one winner on each one, keeping them separate and different from one another.
Don't: pick just one winner— If you decide to limit your YouTube giveaway, you want to be sure you are making the odds good for entrants. Remember that those who are very active on social media are much more likely to create a follow-up post sharing if they have won a giveaway, so the more winners you have, the freer advertising you get.
Do: Use it to reward thoughtful users— Many creative contests get users to create different user-generated content that they will want to share with their followers. Create a giveaway to crowdsource new names of company hashtags, products, or original product uses and anything else you think would get new potential customers excited about your brand.
Don't: forget to analyze success—One of the biggest mistakes you can make in any marketing arena is to launch without putting any analytics or metrics into place. Running a social media campaign without metrics and analytics is like comparing paint swatches with eyes closed—you cannot see whether or not it is working. Anything you sink time and energy into for the first time should be looked at as a new learning experience, so make sure you are taking notes along the way to know how you can excel next time.
Creating Lasting Hype
When you follow these simple and suggestions, you will be able to lay the foundation for a positive YouTube giveaway that results in more engagement and conversions and boosts your brand image. It is all about creating some hype around a product or brand so that the audience wants to share it with their friends online and offline. The best part? A well-composed giveaway works hard at growing your marketing goals without a huge upfront investment.
No matter what the size of your channel is, giveaways are an excellent way to get your brand some exposure.  Whether the prize is big or small, customers love free, and they will be more motivated to put in work if the ultimate prize is worth it. So, if you are contemplating about creating a YouTube giveaway, here are a few reasons why you should consider it –
New Potential Customers
Opening up a YouTube giveaway to clients, audience help you grow your customer base. You want to create a giveaway that is desirable to your target audience and make it very easy to enter; this will give you the huge opportunity to grab the attention of new potential consumers and earn a forever customer.
Engaging Content
A YouTube giveaway is the perfect content for all your social media channels. It can drastically increase your reach, views, and engagement. Whether you use shares as your point of entry into your giveaway, posting or promoting your contest in a paid advertisement can grow you a few new followers and page like that you didn't have before.
Social Sharing
Social media users tend to trust the content that comes from their friends and mates, so if someone is spotting a great deal, they will be inclined to share it with their social media peers. Sharing gives you more entries, reach, and more points of contact. This is another way to grow your email list too.
Gains You Data
If you are looking forward to building your email list, a YouTube giveaway is an easy way to do so. Often the audience is wary of giving away their personal information, but if there is a prize involved, that can quickly change. Have a standard basic entry form that sends a confirmation email to all of the participants.
And that is it! Congratulations, you have completed a successful giveaway!
Conclusion
YouTube makes it relatively easy to run contests compared to other applications with stricter rules and regulations! Hence, most of the influencers choose to conduct giveaways on YouTube.
When it comes to YouTube giveaways, a dominant rule to stick to, and which most people are not aware of, is the statement of release. Always make sure you announce your giveaway in one video, allow enough time for participation. You can choose one or more winners and announce them in the next video.
When you have contacted the winner to deliver the great news, turn your attention to measuring your analytics and contest results. Don't forget to monitor your analytics and check your deviations.
I hope this article helped you through your giveaway journey! Don't forget to comment down below!