Media is a reflection of our society. Media can be in any form, printed or electronic. It keeps us informed. It entertains, educates, and makes people aware of the current situations.
Media exemplifies the "right to speech"; it is the voice of our society. Different forms of media have helped the young generation, the activists, the weaker sections express themselves. No matter who you are, no matter from where you come, you can raise a voice.
Media is the mode of communication and is the backbone of our society. Every single invention, from sketch to the printing press to the digital media, has impacted society.
Society and the Media
They have always been inseparable. Before the independence of India, the voice of our leaders was amplified by print. Different marches and reforms were going on, and media helped it reach people and gain support.
It has been the medium for the writer and the poets to express their love and empathy towards the nation and bring them together.
During the world wars, every detail was printed down and circulated worldwide, which kept them connected throughout.
Even during the corona pandemic, the media keeps us updated, and we are connected with the world.
Can you even imagine getting locked down at your home with no media coverage?
That would be a living hell. You wouldn't know what is happening in your neighborhood, city, state, country, and world!
Media is influencing society in every way possible. From the time you wake up till you go to bed, you are surrounded by the media. The TV shows, podcasts, newspaper, social media you name it, is all part of your life.
The media have always influenced society. People become what they see, what they hear, and what they speak.
It has played a significant role in women's empowerment. There was a time when women were neglected in society, and at that time, media became their voice.
Before they started talking, the early man started passing the information about the food, weather, etc. They would leave marks on stonen and leaves to convey the message. That was the starting of media, even before a man could talk.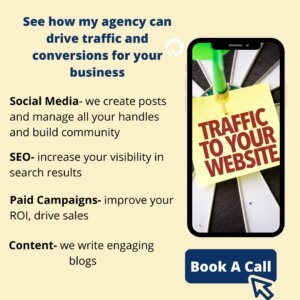 Mass media as a medium of change
The impact of mass media on society is so huge that it can't be separated now!
It guides our society in the right direction. For example, the COVID-19 pandemic has left the world speechless. People are panicked, but the mass media is guiding us by telling us the preventive measures.
It is busting people's myths by keeping us informed about every detail, from the number of cases to the vaccine development.
Another great example is HIV. The media was trying so hard through radio, ads, and what not to burst the myth that it can be spread by touching each other. It was very much needed, and it has helped the victim mentally and physically be accepted by our society.
Media guides us in life also by providing the skills and information necessary. There are articles about almost everything.
You want to learn a new recipe; you have media.
You want to know the advancements in technology; you have media.
You want to know about career; you have media.
You want some fun; you have media.
Students are taking online classes and studying through YouTube. Everything is in front of you!
It has exposed many crimes of society.
If I remove media from your life, your life will not be more than just a blank portrait! That is true.
What if a country goes to mars and found a civilization? Other countries would never know!
Have you seen the clip of the moon landing? Imagine the kind of emotions people would have been going through at that time.
When I saw that video, I got Goosebumps! It was telecasted live in America, and the expressions on the people's faces were priceless!
Media brought America to a single place at the same time. Media not only helps to communicate, but it also inspires!
The world has become smaller and closer
If I asked you about the great legends like Michael Phelps or Steve Jobs, you would know them. They are not from India, but India has a huge fan base. Why do you think so?
They are far away but close!
Haven't you heard of the term "global village"? It merely means that the world is coming closer and closer, and it is just becoming like a village. And sure it is!
No matter in which part of the world you go, you will not find yourself in a strange situation and cut off from the world. Do you love Indian food? No problem, you can find it anywhere in the world! The product you use here will most likely be available wherever you go, like Colgate (kya aapke toothpaste me namak h?), coca-cola, etc.
Let me give you an example, are you a cricket fan? Well, at least you are when it is against Pakistan! Even if you are not present physically, you will go through all sorts of emotion when M.S. dhoni hits his finishing sixer! How magical, right?
You have access to the world's information just within a click. Our language and our thoughts are not only limited to the boundaries of our country, but they have surpassed the oceans and the land.
Media and the fun
"How do you pass your time?" or I should ask, "Which is your favorite TV show?"
Media keeps us happy and entertained. There are many different types of TV shows, movies, web series, books, and what not!
Netflix is one of the largest internet companies by revenue, and everybody knows Netflix is for chill!
YouTube is another great source for enjoyment.
Media is filled with entertainment. You have every category program available for you.
Social media is one of the best examples of entertainment. However, if used excessively, then it can cause a major problem.
If you are just bored watching the news and getting some information, you can only change the channel to something you like watching.
Media will never stop entertaining, and we never stop getting entertained!
Media and the development
Everyone talks about India becoming a superpower in the next 30 years.
Globalization is like a fuel to the countries which helps them to grow in every aspect and who promotes that; it is social media. This is one of the very positive impacts of media in society.
Haven't you seen the advertisement on TV, in newspapers, or on social media? Industries and companies use mass media to promote their product and services to consumers.
Businesses understood the power of media. They use it to reach a much larger audience.
Social media has given a significant boost to the eCommerce business. A considerable amount of sales on the eCommerce site is through the social media campaign.
Media and the politics
The politics of any country is unstable without the mass media. Media is a bond between the public and the government.
You can't directly talk to the government; you have to do it through mass media. From the politicians who want to convey to the people who want to question the government, it all comes down to media.
All the new laws and decisions are conveyed to the common public using mass media.
For example, a law was passed related to the National Register of Citizens (NRC), which was conveyed to people through media. People had different opinions about it, and everyone was using media to tell their thoughts to the government.
You can always open the social media platform Twitter and see what people are talking about. Everyone is expressing their views on politics, entertainment, sports, and whatnot.
All these debates and talks help to make a better decision for the people. It maintains transparency in the system. It discourages people from adopting the wrong ways and doing anything not right.
One of the famous examples is the Chipko movement which was initiated to protect the forest, ordered to cut down by the government. The people living near that area were against the cutting of trees. They gathered around and protested against the government by hugging the trees.
This was broadcasted in almost every form of media. This movement soon became famous and gathered international level support from the people. People from every part of the world stood in support of that movement.
Soon, the government backed off, and the movement became a global success.
Media has been a significant part of the election campaigns. During the election, social media and the mass media are filled with ads and the campaign.
For example, the 2014 elections in India are an excellent example of this. "ab ki baar Modi sarkar" was everywhere on the media, from T.V. to the social media platforms.
The media has built leaders like Mr. Arvind Kejriwal. His movement was highlighted by the media and supported by the nation. Today, he is considered one of the prominent leaders of our country.
Do you know about cobra post? It became famous for exposing politicians and Bollywood stars! It was the talk of the town. Cobra post performed a sting operation, and it helped to expose the reality!
Media and the youth
 The majority of the population of India is the youth.  The media is the modern voice of the youth. The youth has everything – energy, enthusiasm, thoughts, and opinions. Media helps them to amplify and helps them to raise a voice.
The media has empowered youth by giving them opportunities. Media is not only used to express but also to learn and grow. It has helped youth make better decisions for their future and life.
Media has helped youngsters to build a better career for themselves. It provides the necessary skills required for jobs and keeps them updated.
It is very easy to find any course and study from it. There are various materials available for your rescue. Media has made it so easy to get access to the resources.
Do you know 19% of the hiring is done based on information on social media?
There are separate social media networks for connecting and sharing ideas with people interested in jobs and business. One of the best examples is LinkedIn. This platform has helped millions to get new jobs.
Read my article on How to get clients on Linkedin.
The age of social media has also given rise to the job and earning opportunities for youth. The best examples are freelancers and YouTubers.
YouTube is considered to be one of the best sources of learning and also to earn some passive income. Many YouTubers are earning a significant sum of money and fame from this platform.
Suppose you are interested in YouTube. You should check out these fantastic articles.
21 strategies to get 500 free YouTube views. 
Amazing ideas to increase subscribers on YouTube. 
How to do YouTube views hacking right way. 
Social media
Social media has been playing a major role in passing out information and opinions,
A study claims that 62% of people get their news from social media.
 In comparison to other media, the rise in the digital world has benefitted social media the most. Social media have been playing major roles in the campaigns.
Considering the impact of social media on our society, we can't forget the contribution of Facebook towards this digital era. It has connected not only the people but also the societies and the countries.
For the first time, people were able to pass the information and communicate with such excellent transparency.
Negative impacts of media
There are some positive and some negative impacts of media on society. Everything has its merits and demerits.
Media is such a powerful tool; if misused, it can cause significant damage to society.
People are free to share anything on media, and sometimes there is a lack of authenticity in the information which leads to misdirection.
There have been cases where some organizations have paid media to showcase a particular kind of content to make people believe in it. That content can be harmful to society, but greed for money makes people do bad things.
Another problem is fake news; the information through media spreads so fast that people cannot distinguish between genuine and fake news. The government is trying hard to overcome this problem, but nothing will work if people don't stand together.
Media is addictive, and it can cause various problems like depression, anxiety, etc. So, it is very important to have control over yourself.
Social can be misused to distract people and can feed them wrong information. Media, if not used properly, can influence people in a very wrong way!
Everything has its downsides, but in media, I think we can neither eliminate the negative causes nor uproot the media. With the good comes the bad, and if we are alert, we can bring the best out of media.
Check out the article on the impact of social media.
In the conclusion
Society and media are like best friends who are interdependent.
Media has given us a medium to share information and connect with people.
If you need to bring a significant change in society, then you have to do it using the media. Media has helped people to get a change for the good
No doubt, media has brought people and countries closer. We are much more connected to people than ever before. This world is becoming a "global village."
Media has been a source of development. It has helped many organizations, including the government, to bring development to society.
Some people say that media and politics go hand in hand. Well, they are partially true.
Social media is a new global digital world where people are connected, and they share their information.
Media has become an obsession, and it has turned into an addiction. We need media, but if media starts controlling us, then it will destroy our life.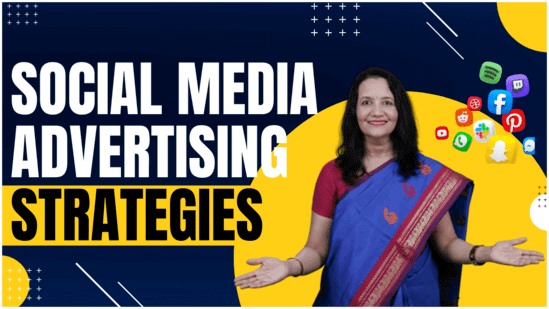 Spread the loveAccording to a study, an average person scrolls close to 300 feet of social media content every day. That's the height of Qutub Minar! Thinking about the amount of time that we tend to spend on social media daily, I find it quite believable. The main idea for social network advertising is to
Read More »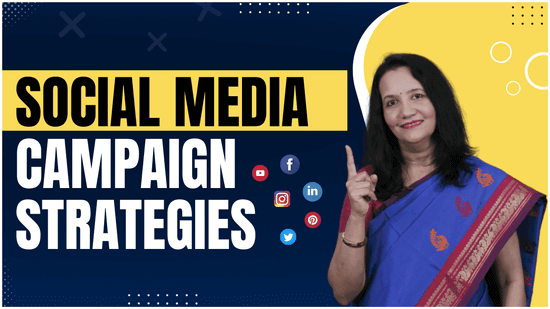 Spread the loveDo you want to create social media campaigns that will make your brand a sensation? Read these five strategies to grow your social media and blow your audiences' mind.Social media campaign is nothing but a series of coordinated activities aimed to promote your product or raise brand awareness in a community. We all
Read More »
Do you want to create excellent landing pages? Do you want to cutdown the cost required to hire a webpage creator. Read the article to know about SeedProd, an excellent landing page builder plugin for WordPress.
Read More »
HERE IS HOW I CAN HELP YOUR BUSINESS GROW
Don't just stand by and watch others make millions! Jump in and leverage digital marketing to skyrocket your business!