The Internet has changed the world. People can now make money from the comfort of their own homes. The digital revolution in India has brought several ways of making money online. One way of making money is affiliate marketing. Even if you are new to digital marketing, you must have come across this term. It's easy to know about affiliate marketing, but what is an affiliate network? In this article, we will discuss the affiliate marketing network in India.
What is an affiliate network?
We know that affiliate marketing is the process by which a blogger can earn commissions from E-commerce sites by promoting available products in their blogs, and compelling readers to purchase these products by clicking a link provided by the site.
Let's imagine the E-commerce industry as a common marketplace from which you can buy your daily groceries. You might be thinking of cooking biryani. For that, you'll need mirchi, aloo, spices and rice.
What if the vendor who sells aloo and mirchi, the store that sells spices and another store that sells rice are all side by side, in their own little network?
The aloo and mirchi, spices, and rice are all compatible products. The vendor that sold you the aloo will recommend you to purchase rice from the store nearby. The sellers involved in a network look after each other and offer complementary or compatible products.
According to Will Kenton on Investopedia, "An affiliate network is a group of associated (or affiliated) companies that sometimes offer compatible or complementary products and will often pass leads to each other. "
But how can the spices vendor be sure that the customers he gets are because of vegetable or rice vendors? How can the other vendors be sure that the spices vendor is driving customers to their stores? There needs to be someone who is checking each vendor and tracking each customer. This is where an affiliate network comes into picture.
We can apply the same analogy to the online world. Brands will come together and partner with other online channels (affiliate marketers) for the promotion of their products and services. This is done through link sharing, and these online channels will be responsible for driving web traffic. However, both the merchants of these brands and the affiliate marketers need some sort of tracking service, which is why we require the presence of an affiliate network.
Quoting Will Kenton again, "In the online world, an affiliate network consists of brands that team up with third-party online sales channels to promote their goods and services. These affiliate networks typically work through a system of link sharing. Members share links to other members' products and a small commission for sales or web traffic is generated by their content when sales are made."
While affiliate marketing has struck a chord with digital marketers, the universe of affiliate marketing isn't so simple.
Read my article about how to make money off your website using Amazon Affiliate Marketing.
There are many questions that need to be raised and subsequently answered.
What makes a company choose to work with an affiliate network?
Let's go back to our biryani example. If the spices vendor is left on his own, then he would have to go to each and every gully trying to sell his spices. He'd have to shout to grab the attention of people nearby, which is a tiresome task. However, if he teamed up with the vegetable vendor and rice vendor, then someone like you who is looking for biryani ingredients is bound to land in at least one of these stores. If you go to the rice store first, then the rice seller would recommend the spices vendor in his team. If you went to the spices guy first, then he would recommend the rice and vegetable vendors. Either way, it is a win-win situation.
Tip: If you want to know more about affiliate marketing, don't miss reading Prof Seema's blog on How to do Affiliate Marketing in India.
We can notice two features in the partnering of our spices vendor with other vendors:
It is cost effective; almost free.
It doesn't take much effort.
Okay, so we know why someone would choose to employ affiliate marketers, but there's more. What if the rice vendor wants a commission from the spices vendor for each customer that comes to buy spices from him because of the rice vendor's recommendation?
We face the following issues:
Should the rice vendor be paid by the spices vendor from his total earnings, or from his savings, or a certain amount from what each customer has given? How often should the rice vendor be paid? Basically, how should the rice vendor be paid?
How can the spices vendor be sure that a customer came to him because of the rice vendor? There will be a few customers who come to the spices vendor because of the rice vendor, a few customers who do not, and still more who say they will go to the spices vendor but do not. How can the spices vendor and rice vendor track their customers?
Applying the same analogy to E-commerce sites, merchants and affiliates will have this question:
How does an online company track transactions from the click on an affiliate's website, generate individual reports for affiliates, process payments for affiliates, etc?
This is when a company requires an affiliate network.
So, upon reading the above paragraphs, we have to answer the following questions on behalf of merchants:
How will I track customers?
How will I pay affiliates?
Further, on behalf of affiliates, we need to answer:
 Who will guarantee that I get paid for every consumer I drive towards the merchant?
 How can I keep track and report my progress?
How does an online affiliate network function?
Let's say you are a part of the policy bazaar affiliate program in India.
Policy bazaar here is the merchant, and you are an affiliate marketer. Between you and Policy bazaar is an affiliate network.
Policy bazaar will not directly perform every action required for a successful affiliate program. Things like tracking, payment processing, refund processing and reporting will be handled entirely by the affiliate network.
An affiliate network is therefore crucial to both the merchant and affiliate marketer. The merchant will require info about tracking (For example, tracking a reader who has clicked on an affiliate marketer's link) among other things, and the affiliate marketer will need prompt commission payment without any issues, and reports about his or her performance. These duties are performed by the affiliate network.
Source: https://www.digitalvidya.com/blog/freelance-affiliate-marketing/
A few Important Terms:
When talking about an affiliate network, we must learn about a few terms based on which affiliate networks offer services. It is important for you to choose a program that employs a network that is reputed in the aspects that you want to promote.
CPA: Cost per Action
If you are an affiliate marketer employed in a program that will pay you a commission when a reader completes some sort of action, then you receive a commission according to "Cost per Action."
The actions desired can include filling out a survey, registering for an event, or even downloading something as desired by the merchant.
For example, if Flipkart gives its affiliates a certain commission when a user through the affiliate's link installs the Flipkart app, then that would be a Cost per Action, where installing the app is the desired action the merchant, that is, Flipkart, wants.
CPI or PPD: Cost per Install or Pay Per Download
The Internet has a wide range of eBooks, softwares, stock photos and much more. This is when you receive some money when someone on the Internet downloads content (which is obviously not free).
For example, when you buy a stock photo and download it through a link that an affiliate posted, the money will go to the owner of the image through an affiliate network.
CPS: Cost per Sale
This is where an affiliate marketer like yourself receives a commission when a purchase is made through your link. This is the basis upon which affiliate marketing programs like Amazon, Flipkart and Myntra work on.
It works like this: An affiliate has a blog about, let's say, easy Indian recipes for bachelors. If the blog mentions how the latest model of a roti maker is a must have for busy bachelors. It just so happens that this roti maker is available on Amazon! The link to purchasing the product is in the blog itself. If the user clicks on the affiliate's link and purchases it, then the affiliate receives a commission. Here, we see Cost per Sale, as the affiliate induced within the consumer.
CPC: Cost per Click
If you have a website and choose to include advertisements in order to monetize your website, you need to count the number of times a reader clicks on an ad. These are what ads with clickbait titles aim for.  Every time a reader views your website and clicks on the advertisement, you can bill the advertiser. CPC is thus a way for websites to measure and bill advertisers.
Certain networks are reputed for certain payment actions. It is important to choose a network that caters to your needs, whether you require CPI,CPA,CPS, or CPC.
E-commerce sites like Amazon India and Flipkart mostly engage in Cost per Action and Cost per Sale. When you receive a commission from Flipkart after a user installs the Flipkart app, it is under Cost per Action. If you receive a commission after a user purchases a product that your website has promoted, then you receive a commission under Cost per Sale.
You might ask: why does an affiliate need to know about all this?
Just like Wendell Berry said, "Being interested in food but not food production is absurd," being interested in affiliate marketing but not in how it works is a major disadvantage to you as a digital marketer.
Your job as a digital marketer is to identify which of the above your monetization falls under, and choose a network that is known for what you need.
Not just that, knowing about the functioning of affiliate networks will give you an edge over other affiliates who do not know about the anatomy of affiliate networks in India. Let's take a look at some of the top affiliate networks in India.
What does an affiliate network offer to both merchants and affiliates?
For the merchant,
Tracking: We all know how affiliate marketing works: Your affiliate has a blog in which he posts a link to one of your products. A reader will click on that link, and if a purchase is made upon clicking on that link, that particular blogger will receive some standard percentage of commission. How do you know whether or not a user bought something from that particular link? You need a network that provides you a service that tracks a user and the link they click on. Tracking is usually done with the help of cookies, which have a certain lifespan. These cookies will manifest in the user's system and check if they have actually bought something because of your affiliate's link.
Payment processing: It is hard for you as a merchant, especially if you are a huge company like Amazon or Flipkart, to individually check if an affiliate deserves a commission and pay them their commission. An affiliate network takes care of the hassle of paying affiliates, in accordance to their track history.
CPA, CPS, CPI offers: You as a merchant might have many programs for which an affiliate can earn a commission. For example, Amazon India offers a commission to affiliates both for promoting and successfully making a sale, and if a user registers for an Amazon Prime account. The first one is CPS (Cost per Sale) and the second one is CPA (Cost per Action). An affiliate network will organize various offers, making the merchant's task easier.
For the affiliate,
Reports: While tracking records and reports are necessary for the merchant, an affiliate too will benefit greatly if he or she knows how well their performance has been. A well rounded report will give info about how many users have clicked on a link they have posted, how many have added a particular product in their shopping cart, and how many of those people have actually purchased the product. Such reports will show affiliates what they need to work more on, and encourage them to do better, which in turn is good for the merchant too.
Payment: Since an affiliate receives a commission from the merchant through the network, the promptness a network offers in terms of payment is a benefit to affiliates. If the merchant itself were to directly pay the commission, a delay in processing and more paperwork surrounding the payment can be expected. However, with the help of a network, getting paid is much prompt and easier with an affiliate network.
Tip: If you want to know how to succeed in E-commerce businesses, check out Prof. Seema's blog on Fascinating Tips to Succeed in E-commerce Business in 2020.
An affiliate network can be imagined as a third party, or in technical terms, an outsourcing company to the merchant.
What are some of the best affiliate networks in India?
With the onset of the digital revolution, many affiliate marketers are earning handsomely in India. Here are some of the top affiliate networks in India.
vCommission
Established in 2008, vCommission is a well known name in the Indian affiliate market. The best part: it offers services for all of the above discussed terms, be it CPA, CPI, CPS or CPC. It has worked with big names, like Amazon and Domino's, so there is no doubt about how reliable the network is. Reviews about vCommission also lauded their prompt payments directly to the affiliate's bank account.
Reviews about vCommission's performance are all positive, mainly about payment procedures and the reports generated.
According to vCommission's official website,
"vCommission is India's Leading Affiliate Network delivering performance on web & mobile to top Indian brands through a growing network of 18,000 affiliates."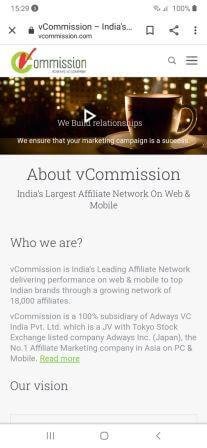 Cuelinks
Another network reputed amongst affiliates, Cuelinks too deserves its name in the list of the top affiliate networks of India. A blessing for bloggers, Cuelinks has even introduced a WordPress plugin. Cuelinks allows you to monetize your content automatically by identifying SEO keywords in your content and adding affiliate links within your content. However, there's a catch: Cuelinks will take some percent of the commission you have earned as an affiliate marketer as their commission
Coming to other aspects, reviews state that their reports and payment procedures are top notch, so Cuelinks is a network to consider.
The Cuelinks official website boasts more than 1000 campaigns, more than 20,000 publishers, and more than 10 million clicks per month.
Komli
Another Indian affiliate network with numerous advertisers and campaigns, Komli too like vCommission has an incredible number of CPA, CPI, CPS and CPC offers. Komli also employs social media advertising solutions, showing how much they care about their clients.
One drawback that reviews have mentioned is that Komli requires clients to send invoices every month.
According to Komli's official website, Komli Engage works with over 500 advertisers across 4,000 campaigns, and has more than 7 years of experience.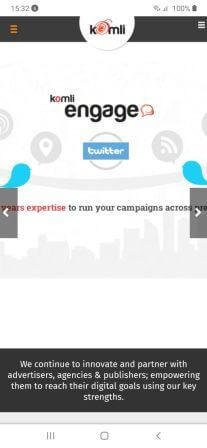 Admitad India
Launched in India in the year 2015, Admitad India is known primarily for its Cost per Action affiliate programs. They employ a large number of advertisers and have a huge network of well known publishers. Compared to other networks, the payment process is quicker, and money falls in your account in a little over a week. Indian users can further participate in global campaigns, widening their customer base.
Reviews suggest that their innovative tools which offer publishers an analytical approach are what make Admitad India such a great network. Big companies in India like Bewakoof, Emirates and Decathlon work with Admitad India.
Check out Admitad India's official website for more info about the company which has more than 6,56,600 publishers.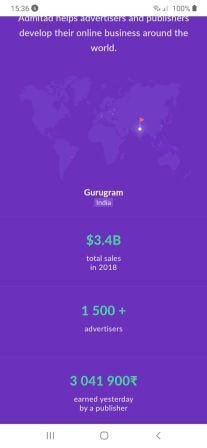 Clickbank
Started in 1998, Clickbank is one of the most experienced affiliate networks out there. Owing to its establishment a long time ago, far before other networks, Clickbank has worked with several big names. It is known for how it generates visibility to vendors, i.e., vendors are provided with a wide range of services such as quality reports to keep track of its affiliates.
Clickbank's official website lists the various products it offers, and more about the history of Clickbank.
Optimise
A big name when it comes to Cost per Action as well as Cost per Sale offers, Optimize is a trustworthy brand in more than 30 countries. It is known for its world class marketing solutions to publishers. Previously known as OMG India, it is a network to look out for.
Learn more about Optimise from it's official website.
iCubesWire
Known for its prompt payment procedures, that is, somewhere between 30 to 60 days, and its numerous Cost per Action and Cost per Sale offers, iCubesWire is a blessing to several publishers as well as affiliates. Big names like Flipkart and Amazon too have availed the services of iCubesWire.
For it's official website, click here.
Though we have covered the major players in the affiliate networking world, there are many other companies who offer affiliate network services.
What have we learnt so far?
There has to be someone who is checking up on affiliates and keeping track of transactions, along with paying affiliates and providing reports to merchants. Both merchants and affiliates benefit from an affiliate marketing network, especially in terms of tracking, reports, and payment procedures. Affiliate networks like Admitad India even provide their publishers with analytical tools, which will in turn help them understand trends and further improve their business. Some of the best affiliate marketing networks in India include vCommission, Cuelinks, Komli, Admitad India, and Clickbank, among others.
Also check out How to find best Affiliate Marketing websites to Earn Income and 15 guaranteed tips for Amazon associates in India.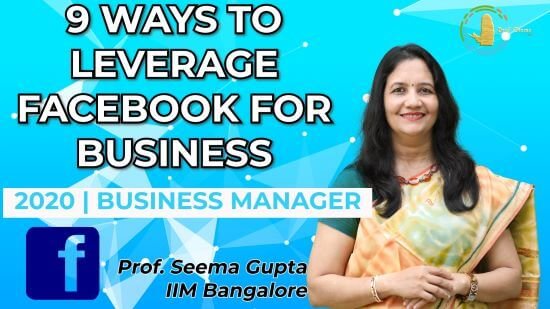 Make the most of your Social Media Marketing strategy by leveraging Facebook for your business and grow exponentially.
Read More »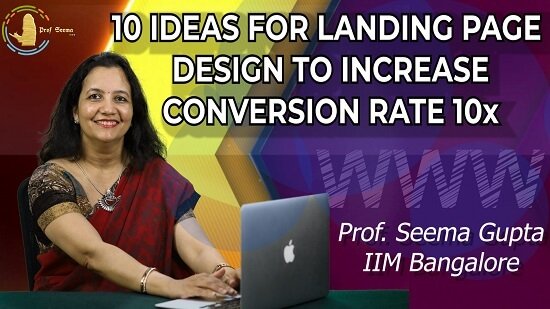 Transformational ideas on how to create the best landing page design and how it can help your business grow by multitudes.
Read More »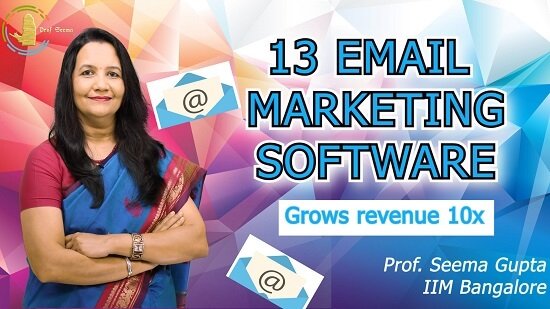 Learn to Automate your email marketing campaign like a pro using latest email marketing software to explode your business.
Read More »
HERE IS HOW I CAN HELP YOUR BUSINESS GROW
Don't just stand by and watch others make millions! Jump in and leverage digital marketing to skyrocket your business!