"Affiliate marketing has made businesses millions and ordinary people millionaires."

-- Bo Bennett, President Archieboy Holdings, LLC
Do you want to capitalise on the wave of digital marketing and make easy, passive income sitting at home? Do you want to be a part of a $6.8 billion industry?
Then look no further than online affiliate marketing! You can simply make cash by referring people to Amazon, Flipkart and other sites. Read on to find out how.
What is affiliate marketing?
First, you have to understand is what affiliate marketing is.
Affiliate marketing is very simple. It is the process where you refer others to buy a company's product, and the company pays you some commission based on every sale made on your referral.
For example, you are promoting a laptop brand online, like Lenovo. You drop a link to the product in your social media, which your followers will click on. If they buy the laptop after clicking on your link, you get a commission from Lenovo. It's as simple as that!
Want to learn about Digital Marketing? Register for this course!

In affiliate marketing, you are basically a marketer for a brand or a company.
Think of yourself as the online version of an independent salesperson. You are not a direct employee of the company, but you still help them sell their products.
The infographic below will help you understand the process. I have also explained the process in words below.
Basically, merchants own products. You, the affiliate marketer, will promote the product.
There are affiliate networks that will connect you and the merchant. There are many such affiliate networks in India to help you out in your affiliate marketing efforts.
Once the person has clicked on your link (i.e., your ad) and has purchased the product, the affiliate, the merchant, affiliate and the network all make money.
This is a rich and extremely profitable ecosystem. Affiliates generally earn a 10-15% commission, but this number can go up even further once you have gained traction online.
Next, let us look in detail at the four players in the affiliate marketing ecosystem in India. This is important to understand if you want to be successful as an affiliate.
The merchant is the product owner. They can be an independent seller, or a big brand like Xiaomi, Apple or Lenovo. Ecommerce platforms like Amazon and Flipkart can also be merchants.
If you sell your own products, then you are a merchant too!
In the affiliate ecosystem, the merchant will pay you for driving customers to their website. Amazon, Flipkart, boAt headphones are all merchants.
Take a look at the complete guide to amazon affiliate marketing in India.
The image above tells us about Sportskeeda. Sportskeeda publishes content on sports and sports news. As an affiliate, you earn money by driving traffic to Sportskeeda articles by sharing links to those articles on your social media accounts.
The affiliate marketer is also known as the publisher. They are individuals who earn commissions for referring sales through their affiliate link.
You will be the publisher (or the affiliate). By promoting and selling products, you can make up to 80% of the product's MRP, depending on the product and the merchant.
Affiliates don't need to invest large amounts in websites or other resources. Most affiliates earn money from home or as a secondary source of income.
The mode of advertising is up to the discretion of the affiliate.
Blog posts, videos, and social media are some of the familiar places where the publisher tries to influence customers in buying the product through their link.
 To be fully successful, the affiliate must promote products that are in line with their blogs and social media. For example, if you own a fashion blog, it would not make sense for you to advertise a laptop. Your audience's interests should align with the products you are promoting.
John Chow, Rae Hoffman and Mark Ling are some of the best known global affiliates.
The Indian affiliate space is still growing, which opens up infinite opportunities for you.
Now the question is how can one begin their pursuit as an affiliate marketer? Sure, the affiliate can plug in PPC or CPC campaigns on their own websites but an easier way is in an Affiliate Network.
An affiliate network is an intermediary between the merchant and the publisher. Some merchants may run their own affiliate programs, while others use affiliate networks to bridge the gap between merchants and publishers.
The image below shows some popular affiliate networks.
 An affiliate network is actually more than just an intermediary. It provides benefits to both merchants as well as affiliates.
Affiliate networks give merchants sophisticated ad tracking technology and an expansive database of publishers. Tools such as tracking links and payment processing are provided to the publisher.
In this way, it acts as an excellent platform for mutual benefits.
Some of the ways through which the affiliate network helps affiliates earn money are through Cost per Sale (CPS), Cost per Install (CPI), Cost per Click (CPC) and Cost per Acquisition (CPA).
Affiliate networks are usually free to join. Some examples of affiliate networks are Clickbooth, clickdealer, and vCommision.
Affiliate networks have been around for a long time.
It is a good idea to join well established affiliate networks as it will give the affiliate more credibility in terms of products to be advertised.
Clickbank is one of the popular affiliate networks in the world. They have been around for the past 17 years, thus making them one of the most credible platforms.
Read the Anatomy of Affiliate Network in India.
Well, everyone's a customer! You and I are customers. Customers are the individuals who see, analyse then decide on whether they would be purchasing the product or not.
 The affiliate will try to market the product to customer on multiple channels like social media, YouTube videos or through a search engine using content marketing on a blog. As soon as the customer clicks the affiliate link, the tracking system works in the background. The customer can follow the purchase process just as usual and the affiliate ends up being paid a commission.
Customers are more likely to click on affiliate links if the content matches the product.
As mentioned in the previous example, a person interested in tech products will follow tech blogs. Therefore, if Lenovo uses a tech blogger as an affiliate, the customers are more specific and relevant, chances of sales are higher, and the affiliate earns a commission.
There are 3 simple steps to get started.
Step 1:
First things first, you have to sign up for an affiliate program. If you're a beginner, then programs with a vast consumer base are suggested. Flipkart Affiliate, Amazon Associates, vCommission, Optimise, BIGROCK Affiliate and BGM India are some of the big affiliate programs in India.
Give 23 smart strategies for affiliate marketing on amazon a read.
Step 2:
As you sign up, an affiliate link tailored explicitly for your username pertaining to a certain product is provided to you (we will explore in detail about affiliate links in another article).
Step 3:
Almost done. Now you have to publicize the product digitally through various platforms. Websites and blogs are preferred. In case you are an individual, then blog posts with the affiliate link at the bottom would suffice to entice the reader to click on the link. You can also use Instagram stories, Snapchat and so on.
In many cases, the merchant site themselves provide with flash banner ads, click ads to facilitate the same. You need to feature them on the platform you are comfortable with to publicize.
For example, LinkedIn, Instagram, Facebook, and Blogspot are some of the familiar platforms that affiliates have been utilizing for advertising.
Learn more about Social Media Marketing, be sure to register for this course!

In the last section, we have seen an overview of how you can get started with affiliate marketing. Clearly, setting yourself up as an affiliate marketer is quite easy.
The challenging part is being successful. Out of the hundreds of affiliates out there, how can you stand out?
Like almost everything else in digital marketing (, you need to believe in smart work and a little bit of long-term planning. Luckily for you, there is a lot of scope if you want to be an affiliate marketer in India since there are very few bloggers who are doing it right.
In my experience, there are three broad aspects you have to keep in mind if you want to flourish as an affiliate marketer.
The steps to achieve efficiency are stated below.
Step 1: Find the most profitable industry
The attractive industries can vary with trends online. Keeping yourself updated is important if you want to grow in the marketing field. A larger audience ensures that even a minimum flow of profit is guaranteed, but experienced affiliate marketers prefer to cater to a specific audience or a niche so that the chances of conversion is higher and they can dominate the space.
While you provide useful content to this target audience, you are one of the few encouraging them to go to the merchant site through your link, which translates to a higher rate of sale conversion. Given below are some industries you can explore for affiliate marketing.
To give you an idea visit the aFFiLoRaMa blog post on beauty industry as a niche. The beauty segment is a very profitable segment and has a huge potential for sustained growth, especially after the rise of websites like Nykaa. Individuals may be wary of putting unknown beauty products on their skin. Thus, if an affiliate vouches for and gives a good review for the product, they are more likely to click on the affiliate link and purchase the product.
The Body Shop is an example of a brand that is looking for affiliates in the beauty space in India.
2. With the health and wellness industry on the verge of hitting the USD 1 trillion, it is one of the most preferred niche amongst affiliates. Market health, Global Healing Center, Buddha Grove and many more offer lucrative health affiliate programs.
Medlife is an independent company that is looking for affiliates in India. There are many more that you can find.
3. Finding hobbies where people are willing to pay a lot is another lucrative are for affiliate marketing in India. Examples of expensive hobbies are adventure sports, travel, and sports like golf.
4. Everyone loves a good adrenaline rush. SurvivalLife.com run by Ryan Deiss and the digitalmarketer.com is a survivalist blog aimed to promote products for survival like mountaineering gears and many more.
Step 2: Pick a niche for your videos or blog
What is a niche?
Well, a niche is a narrow, targeted segment. Your niche essentially means the domain in which you have prowess. It is the area that you have the most knowledge and interest in, and the area where people will trust your opinion.
For example, if electronics is your industry, then smartphones can be your niche.
Or if beauty is your industry, then your niche can be organic beauty products.
If you believe that you have an edge over a majority of the people in that industry, then you can present your recommendation clearly in such a way that even a layman visiting your blog/video can connect to what you wish to convey.
Greater the connect, greater the clicks. So, choose a niche where you can become the expert.
Read this article for content marketing strategy, and this article on how to create mind-blowing content for Instagram.
A good example of an expert in a niche is Neil Patel. His niche is SEO in the domain of digital marketing.
Step 3: Choose a product to promote
Now comes the essential part — choosing a product to promote. In the case of smartphones, there are lot of brands in the market. You have to choose which product to promote based on two criteria.
One, you can choose them based on their brand value and market capitalization.
This means that you go for brands offered by big companies.
Two, you can choose them based on your personal preferences.
This means that you choose the brands that you like.
In the first case, the consumer already has some opinions on a specific phone. So, you just need to develop engaging content to ensure the visitor clicks on your affiliate link.
In the second case, you have a phone that you are trying to promote and the customer may or may not have an opinion about it. The effort to persuade the consumer to your way of thinking plays a vital role in pushing them towards clicking the link and reaching the merchant site.
Either way, you must choose a product and make relevant and enticing content around the same. Having covered Instagram earlier, read this article on how to make awesome videos for YouTube and do video marketing.
In the image below, we see a YouTube channel named "Tamil Talkies" promoting a stock broking company by the name "Alice Blue", and an online game by the name "Ace 2 Three Game" (see description in the image). If you observe the affiliate links, you can find that is being tailor made for Tamil Talkies.
Following all the above steps, you can promptly generate good traffic towards your merchant site, thereby increasing the probability of converting those clicks into sales.
Well, that's all for now. Stay tuned for more articles on affiliate marketing.
Find out how to find the best affiliate marketing websites to earn income!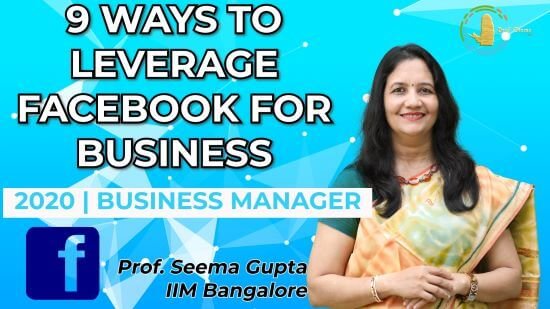 Make the most of your Social Media Marketing strategy by leveraging Facebook for your business and grow exponentially.
Read More »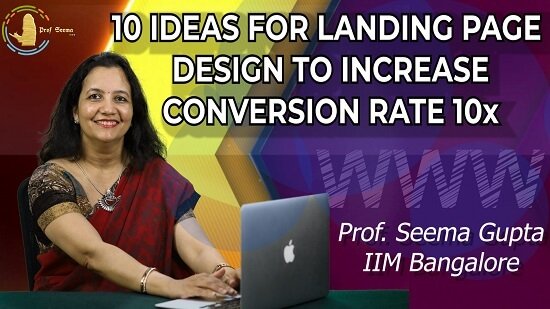 Transformational ideas on how to create the best landing page design and how it can help your business grow by multitudes.
Read More »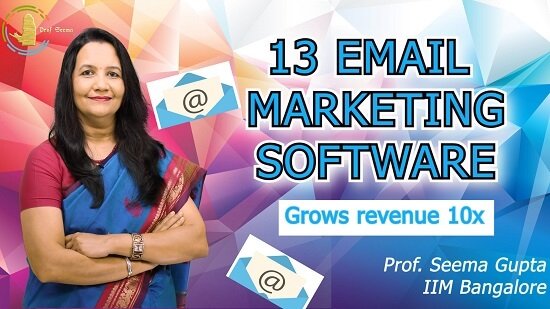 Learn to Automate your email marketing campaign like a pro using latest email marketing software to explode your business.
Read More »
HERE IS HOW I CAN HELP YOUR BUSINESS GROW
Don't just stand by and watch others make millions! Jump in and leverage digital marketing to skyrocket your business!