Who doesn't know about Amazon? For a second, we may forget about Amazon river or rainforest, but we are not going to forget Jeff Bezos's Amazon at least for this lifetime. Most of us know this Multinational company as an e-commerce and digital streaming platform, but it is much more than that. 
It was founded in 1994 and within just 20 years it became the most prominent online marketplace, AI assistant provider and cloud computing platform in the world. It is also considered as one of the most influential economic and cultural forces on the planet. Besides, it is also counted as one of the Big four Tech companies alongside Google, Microsoft and Apple.
But am I here to tell you what Amazon is? Obviously No! You can just google out information about Amazon. So, what is the aim of this article?  We would be discussing the Amazon Associate Program. I would be sharing a few tips with you regarding the same. So, if you are looking for an easy way to earn money, then you are at right place. In the end, I hope you will be extremely eager to join this program.
If you want to buy something, just open the app, a few clicks and within a couple of days, it will be at your doorstep. So why not become a part of it now to reap its fruit in the future. But how?
One way, you can buy shares of Amazon in the hope that its price will rise in future. So, this way you may earn a good profit in the near future. But with present economic circumstances all over the world (due to corona virus pandemic) and volatile market, this does not seem an intelligent choice to me. Is there any other safer option? There is another way to partner with Amazon and multiply your earnings. And this job does not require any investment to start. You just need a couple of skills to succeed in this.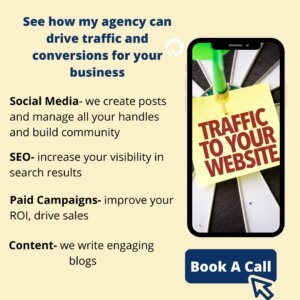 Become an Amazon Associate! 
Amazon offers Amazon Associate Program India, an opportunity for everyone to earn money. This program is what we call an amazon associate affiliate program. You can read my previous similar article on Flipkart Affiliate Program. Being an Amazon associate in India is simple. You just need to advertise the qualifying Amazon products on your website, blog or social media handle using tagged links. Amazon will provide you with the tag. When any of your readers follow that link and end up purchasing any product, Amazon will reward you. You can earn upto 10% of product revenue as your advertising fees.
Now, I will just cover the complete advertising process of Amazon associate programme in brief. Once you are comfortable enough to start, we will discuss a few exciting tips at every step of this program that you can employ to increase your earnings. Once you sign up or join this program, you have to implement the following measures to set up your affiliate site.
Choose a link building tool
There are numerous ways to create an amazon affiliate link. Product Links, SiteStripe, Widgets are a few such tools you can use to generate affiliate links. If you want to learn how to use these tools, please check Amazon Resource Center. 
Link Products to Amazon
Once you have created the affiliate link, you have to add these links to your website. These links are also referred as the "money links". This is because if any visitor clicks on one of your specialized links and shops on Amazon, you will be paid a commission. So, it is very much important to properly place these links on your website so that maximum visitors click on it. Along with placement, you must also focus on the type of links to display. It may be text, banner or link to any page.
Bringing traffic to your website
Even if your content is interesting, visitors will not come on their own to your website. You need to do marketing to increase traffic. But before aiming to increase traffic, you should first begin a conversation with people. This is called outbound marketing. When they know about your website, then you can start focusing on increasing visitors, and this is known as inbound marketing. But how to achieve this? There are a few ways to do both kinds of marketing about which I will talk later.
Reading Reports
Amazon associate program gives you daily reports. These reports include your current earnings, clicks on your tagged link, conversion rates. It also displays bounties, if any. If any visitor orders via your link, this report shows you the details of that order too. Like, how many are delivered or how many are shipped? Except for your earning report, all other information will be updated in near real-time, i.e. every hour. Whereas, earnings will update on a daily basis.
Try to Understand the Key Metrics
Wouldn't it be helpful if you get to know who is visiting your website? From this data, you can extrapolate the behavior of this group and thus make the corresponding customization to your site. There are many indicators and metrics that are provided, and you should learn to understand these parameters. Firstly, there are general blog metrics that are easy to understand. This includes:
Visitors: Total number of visitors who visited your site. 
Page views: This shows how many pages a visitor looked at in a session. 
Time on site: It is the average time spent by a visitor on your website in one session.
Page per session: Number of pages viewed in a single session.
Bounce rate: This indicates how many visitors left your site after checking just one page.
These are the five fundamental activities you should know before participating in an affiliate program and especially in Amazon associate affiliate program. Once you are comfortable with the above practices, then to further increase your chances of earning, there are some difficult tools and tactics that you can employ. And intelligently using these tactics will give you an edge over other Amazon associates in India and would definitely boost your earnings. So, here are a few tips I recommend you for affiliate marketing. Though these tips are specifically designed for the amazon associates program India, you can eventually use them for other affiliate programs as well.
You can also check out my article on 23 Smart Strategies for Affiliate Marketing on Amazon.
1. Use Amazon Associates Link Builder to create Affiliate links (also called Associate links)
Many of the affiliates use SiteStripe tool for creating these links. Because it is one of the easiest ways to create an affiliate link, it is merely a toolbar; you will find it on amazon shop page when you visit there as an amazon associate. You don't even need to write HTML code. There are options in that toolbar, whether you want text link or link with product image or both? You just have to select the corresponding code and paste it on your website. You can even directly share these links on Facebook and Twitter using this tool. 
So, this is why SiteStripe is the obvious choice for many associates. But, if you want an edge over others, I recommend you to use Amazon Associates link builder. If you have created a website or blog with WordPress, then you can directly search for any Amazon product from WordPress editor and link it to your site. While integrating these products to your website, you can use templates like product box or carousel for display, or you can even create your own template if you know the required coding. 
But the primary advantage of this tool is that it offers your visitors real-time access to the information of linked products. If there is any discount on that product or any discount removed, these things will be automatically updated. Additionally, this will also convey you the availability of the product as well as the delivery details. So, this real-time feature may turn out to be a game-changer for you.
2. Which type of link to use?
We discussed the different types of affiliate links available: text, image (banner) or widgets. But I haven't told you which to use in your website or blog? But does this really matter? Yes! Choosing an appropriate display link and then placing it at a less irritating location is significant. 
Most of the times, it is the topic or content of your website, which decides the type of link. If you have a product review article, then text link works quite well. Giving it just after primary information is preferable so that if a visitor is not interested in reading a complete article, he/she can just directly go for shopping. 
Whereas banner links should be used in a promotional way. When there is any festive season, and Amazon is offering Great Indian sales, on such occasions banner links seem to be more productive.
3. Where to place affiliate links on your website?
Before adding links to your website, you should keep this thing in your mind that search engines do not like websites with affiliate links present on every page. Hence, try to avoid this. So, what can we do? The best possible solution to this is to try to limit the maximum affiliate links to your product review page only and then internally link the main information page to the corresponding product review page. Another reason to avoid affiliate links on the information page is that it may become a cause of distraction for readers who are more interested in reading information and may eventually never come back to your site.
4. Email Marketing
As we discussed earlier, inbound marketing is waste if you don't have an initial introduction with the visitors. Hence, in the beginning, you should give more emphasis on outbound marketing. The best way to do that is Email Marketing. Emails offer a massive ROI of 122%, which is even higher than social media. Here are a few tips regarding email marketing which you should bring into practice.
Email Marketing is not just sending a few emails every day; you must ensure that you          have a list of targeted customers with their email address who are interested in buying your advertised products. You can get their email address by urging them to sign up on their first visit. So, try to build a high-quality email list.
 Use Email Autoresponder Sequence. This will help you to contact subscribers with    affiliate offers multiple times. It will automatically send reminder emails for weeks and months.
 The time and day you send the mail also play a crucial role in determining the chances  of opening that mail. So, try to optimize both day and time so that maximum people open your mail.
5.  Use Link-Type Report to optimize the links
Orders report consists of orders and clicks information. In the 'Items and Orders' section, you can check how many direct-link clicks that the ordered items received. Similarly, there is also a 'Items and No Orders' section, which displays the number of direct-link clicks for other items which were viewed but not ordered. Besides, amazon associates Program in India also provides link type performance where you can view how many clicks each link is receiving. So, use this information to optimize (maximizing links on all pages can result in poor SEO) the location of your links to get maximum clicks.      
6.  Not all products guarantee a reasonable conversion rate
You may encounter a situation where many are clicking on your affiliate links, but the final orders are less, or you can say, the conversion rate is poor. In such case, most of the times this problem arises because of wrong selection of products. So, while deciding which products to promote on your website? please take into account the following tips:
(i) Many customers look for Amazon products with no shipping charges or products with prime logo (Amazon Prime service offers free shipping). So, try to include this range of products in your marketing list.
(ii) You should be familiar with the product you are promoting and should have used it earlier. Rather than just revising the existing content from the internet, write as an expert on a topic and at the end, give appropriate product recommendation.
7. Use Statistics and Evaluate Metrics
There are secondary indicators which are quite challenging to detect with simple statistical tools but are essential to improve your site performance. 
Interaction rate:
It shows you the number of shares on social media for every 100-page views. It helps you understand user engagement.              
Click-through rate (CTR):
This parameter indicates the frequency of clicks on your affiliate links or banner. There is a simple formula to   calculate click-through rate (CTR):
         Click through rate = (No. of clicks/ No. of impressions of link or banner) *100
Website loading time:
How long a website takes to load? Is also one of the essential concerns to take care of. The faster it loads, the more traffic it will drive.
Lapse Rate:  
You should keep a check on the cancellation rate. You are gaining nothing if 50% of your conversions are getting cancelled.
8. Present Solutions to your visitors
Many visitors will come to an affiliate marketing website when they don't know what exact product they are looking for. If they know what product they want, wouldn't they just go directly to Amazon.com? So, affiliate marketing websites must present solutions (in the form of product) to questions asked in search engine. For example, what are the best gaming laptops? You have to come up with detailed information-based article as a solution to user's query with those Amazon affiliate links for that product. 
To make things easier, use Answerthepublic or HyperSuggest to find relevant questions. If you have an expertise in any topic or Amazon product, enter that keyword on these platforms, and they will suggest you the relevant questions asked frequently in search engines like Google. You just have to come with a solution article for that with your product recommendations.
Give my article on Best Affiliate Marketing Websites a read!
9. Create a Product Comparison Grid
All visitors are not readers, meaning everyone visiting your website may not be interested in reading your 1000 words article or may not have so much time to do that. This should not become a reason for your visitor to leave even without clicking on your link. To avoid this, you can create a product comparison grid at the end of your article. Herein, you can compare around 6-7 products of that category in a tabular format to give visitors an overall view. For example, in last point we were discussing the best gaming laptops. You can create a table (Ex. 5 columns and 6 rows), and in every row, you can compare different features (Ex Memory, size, processor, etc.) of these laptops. Then in the last row, give a "Buy Now" button as a link for every product. Whichever product visitor likes, he will click on it.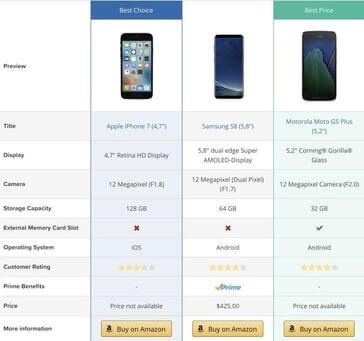 10. Prepare your website for Amazon Shopping Events
Amazon Great Indian Sale, Amazon Festive Season, Amazon Prime Day are among the greatest online shopping events in India and people across the nation wait eagerly for such announcements. Many shoppers are already looking for exciting offers; this gives you an excellent opportunity to increase your income by just directing them to sales. When these events are announced, rather than just adding event banners to your website, you can do a lot of stuff to achieve good search rank (for your website) during that period. 
(i) Add sub-pages to your website, which will only feature exclusive offers, bargains or promotions for your niche (category) over the course of event.
(ii) Use the site speed report offered by Google Analytics to check the loading time and speed of your site.
(iii) Focus on marketing. Take out your targeted audience list and send them emails of the upcoming Amazon shopping events.
(iv) Prepare a Discount Guide. With this, help your visitors to know which products in your niche have discounts and how much with respective product reviews. 
11. Expand your niche with multiple tracking IDs
For every affiliate link you create, there is a tracking ID. This gives you access to the products ordered via that link or tracking ID. If you are creating content on say Electronic gadgets, you will obviously provide affiliate links of products under this category and expect to get conversions from the same niche. But few times, if you check which products were ordered using your tracking ID or link, you may be surprised to find other category products (other than electronic gadgets) also being ordered from same tracking ID or link. Don't worry, Amazon will pay you even though they do not belong to your list of advertised products.
 But you can use this feature to expand your content to other products and categories. When you find such other category product orders from your tracking ID, you should give that topic (category) a thought. Will it be a successful model? How much revenue can you generate from advertising these new products? After exploring, you may try to expand your business. 
When you are starting with a new category or product, use other Tracking ID. Any associate is allowed a maximum of 100 Tracking IDs. Every tracking ID will give a separate report, making it easy for you to optimize. Again, each tracking ID can act as a gateway to other potential interests of readers.
12. Publish a Best Seller List
This is the most straightforward task to do of all other discussed above. Amazon itself updates its bestseller list of products in each niche (or category) on an hourly basis. You can list down top 5 or top 10 products in each niche with their respective information and product reviews. You can do this weekly or monthly and don't forget to email your targeted audience.
13. Improve Search Engine Optimization (SEO)
For affiliate marketing websites, the one that appears at the top of the search always has a higher chance of getting clicked by the visitor. To be a frontrunner in this race, you must have good SEO. Even if you present great content on your website, there are good chances that your site may not get listed in the top 10. With content, you also need to focus on the structure of your site. 
(i)  Use keywords in your articles. Keyword density no longer ensures good SEO ranking. Try to use synonyms or variations of that keyword.
(ii)  Try to include a keyword in the URL of your site. This will help search engine to understand the content of your website.
(iii) Use headings in serial order H1, H2, H3, H4. 
(iv) Add images (stored in compressed file format) in your article to make it more attractive.
(v)  Use tools like Google PageSpeed Insights or Webpagetest to check the loading speed of your site.
There are many such ways to improve SEO. 
14. How to measure SEO?
To check whether whatever you have implemented above to improve SEO has worked or not, there are a few free Google tools. Use Google Analytics and Google Search Console for this purpose.
15. Keep a check on your competitor
While reading about SEO, you may have realized that there are many affiliate websites you have to compete with. To pass these competitors, you need to study their content and market. The best place to do this is at similarweb.com. It does complete market research of your product.
I hope you find the above methods useful and subsequently implement them in your affiliate websites. 
Be sure to read my articles about How to do Affiliate Marketing in India , the anatomy of Affiliate Network in India, How to make money off your website using Amazon Affiliate Marketing and 15 Tricks about Flipkart's Affiliate Program.
And now I would like to hear from you! Which strategy from today's post are you exited the most? Or maybe you doubt something you read. Either way, let me know by leaving a comment below.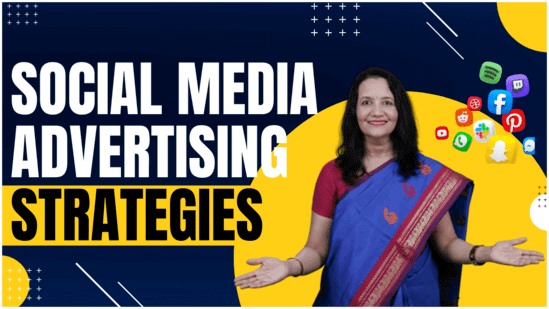 Spread the loveAccording to a study, an average person scrolls close to 300 feet of social media content every day. That's the height of Qutub Minar! Thinking about the amount of time that we tend to spend on social media daily, I find it quite believable. The main idea for social network advertising is to
Read More »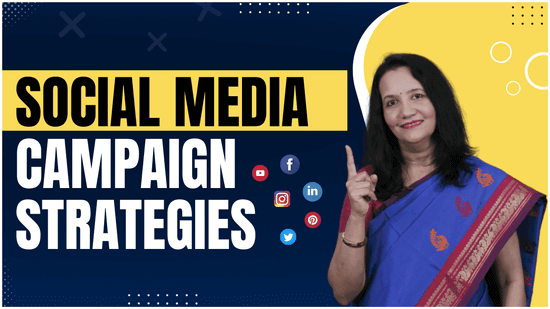 Spread the loveDo you want to create social media campaigns that will make your brand a sensation? Read these five strategies to grow your social media and blow your audiences' mind.Social media campaign is nothing but a series of coordinated activities aimed to promote your product or raise brand awareness in a community. We all
Read More »
Do you want to create excellent landing pages? Do you want to cutdown the cost required to hire a webpage creator. Read the article to know about SeedProd, an excellent landing page builder plugin for WordPress.
Read More »
HERE IS HOW I CAN HELP YOUR BUSINESS GROW
Don't just stand by and watch others make millions! Jump in and leverage digital marketing to skyrocket your business!
The methods to set up an affiliate site are:

Choose a link building tool.
Link products to amazon,
Bring traffic to your website.
Try to understand the keymetrics.

For more details you can also check out my article on 23 Smart Strategies for Affiliate Marketing on Amazon.
The metrics that are essential to improve your site performance.
Interaction rate: It shows you the number of shares on social media for every 100-page views. It helps you understand user engagement.              
Click-through rate (CTR): This parameter indicates the frequency of clicks on your affiliate links or banner.
Website loading time: The faster it loads, the more traffic it will drive.
Lapse Rate:  You should keep a check on the cancellation rate. You are gaining nothing if 50% of your conversions are getting cancelled. Do check my article on Best Affiliate Marketing Websites  for more details.